Low Wood Bay Resort & Spa is on the shortlist for the 2023 Cumbria Tourism awards as a leading wedding venue in the Lake District.
The venue first ventured into the mainstream wedding industry over 30 years ago.
With panoramic views of Windermere and the Langdale Pikes as a spectacular backdrop for unrivalled wedding photographs, and event capacity for up to 280 guests, its reputation as a wedding venue continues to grow.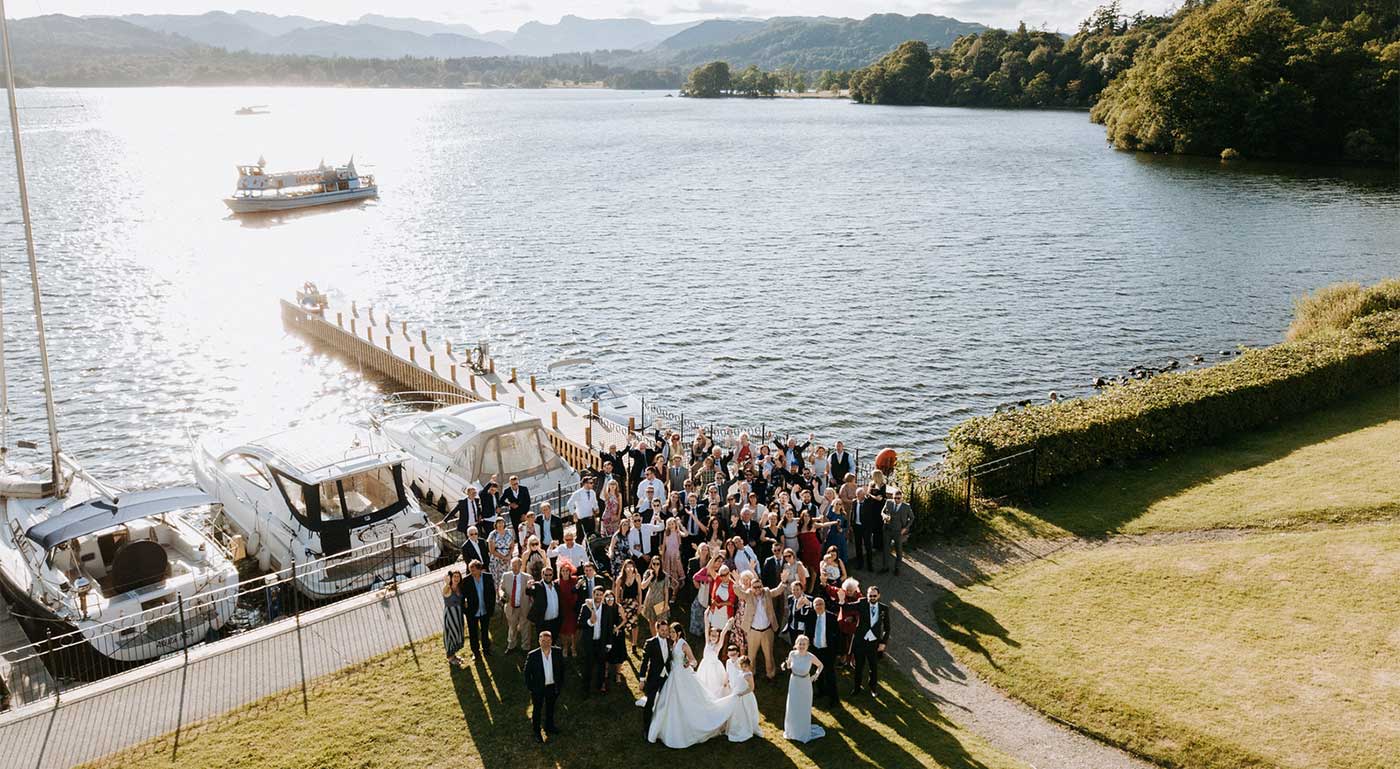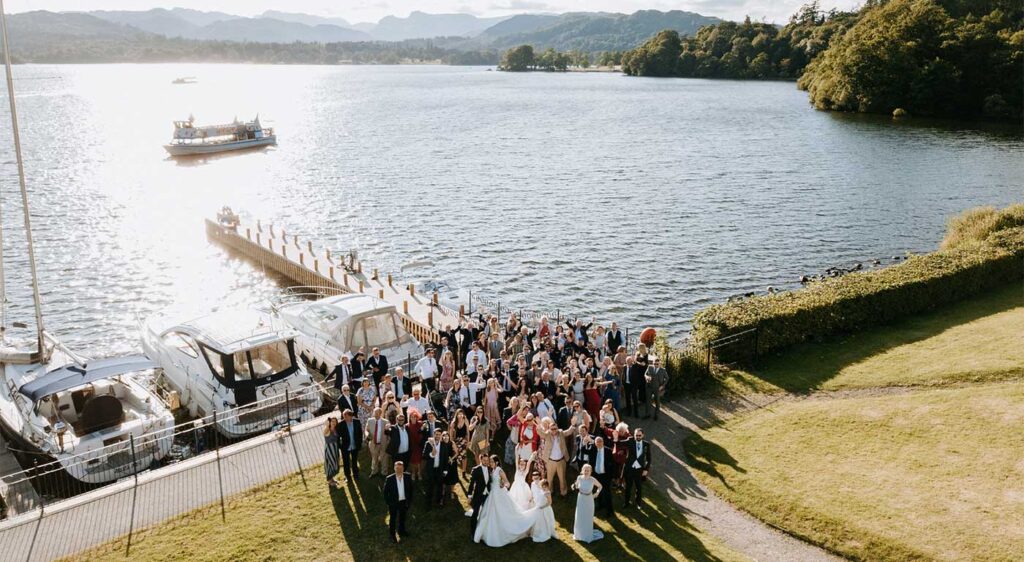 "The hotel service is fantastic, the views of the lake are absolutely stunning and there is a really relaxed, laid-back vibe about the place that instantly puts you at ease."

Lorna & Matthew
The secret of our success
The wedding co-ordination team at Low Wood Bay is always looking for ways to improve the big day experience for a couple getting married, and the time they spend with us either side of that.
We maintain strong, sustainable working relationships with a host of high-quality local suppliers to ensure couples have access to a wide-ranging choice in food selection, florists, photography and entertainment.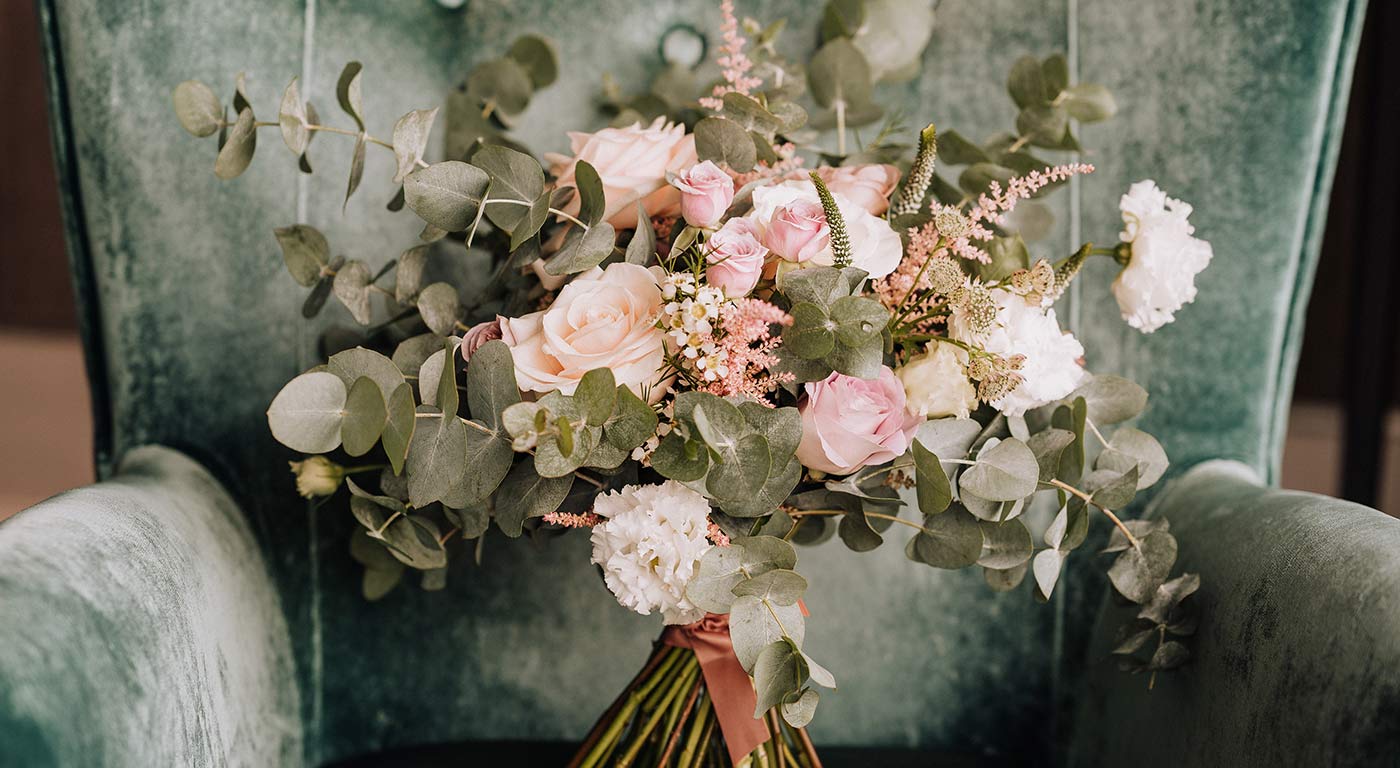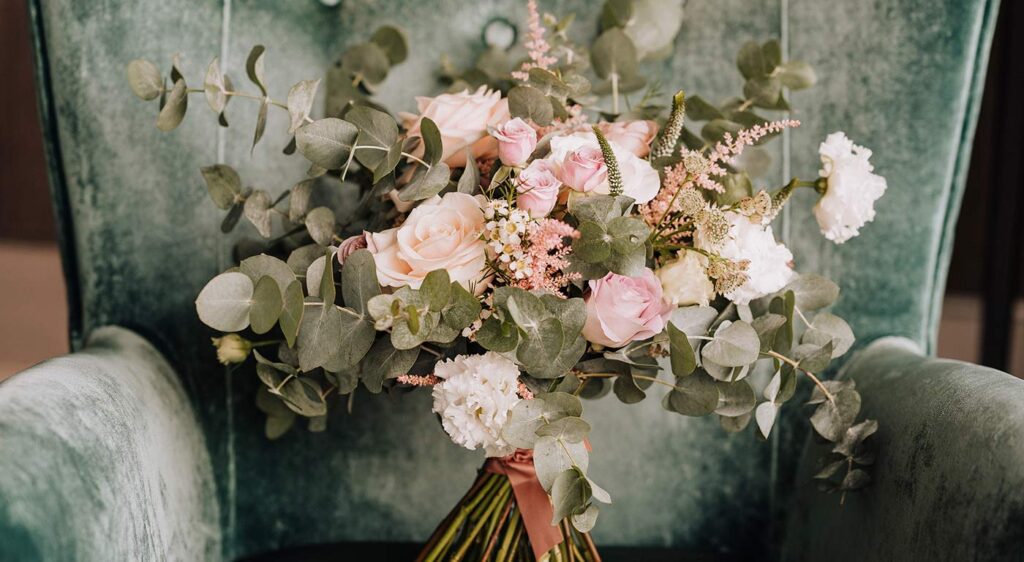 Bespoke, customised options include menu choices at no extra cost, 4-tier wedding cakes, our novelty beer boat and Lazy Susans fashioned for woodland themed celebrations.
"Couples state that when booking their wedding, it is about their interactions with the team and the wedding coordinator assigned for the planning process and wedding day itself. We thrive on the chance to offer our couples a range of optional extras and finer details to ensure their big day is unique."

Rachel Baines
What does Low Wood Bay offer as a wedding venue?
The venue has a private wedding area managed within the resort so couples and families do not need to pay for total exclusivity of the hotel.
We also have over 10 different room types to fit all the diverse requirements of our wedding guests.  Options include The Winander Club, lake and fell views, balconies and roof terrace access.  Our wedding co-ordinators work closely with couples to organise inclusive packages and keep prices competitive.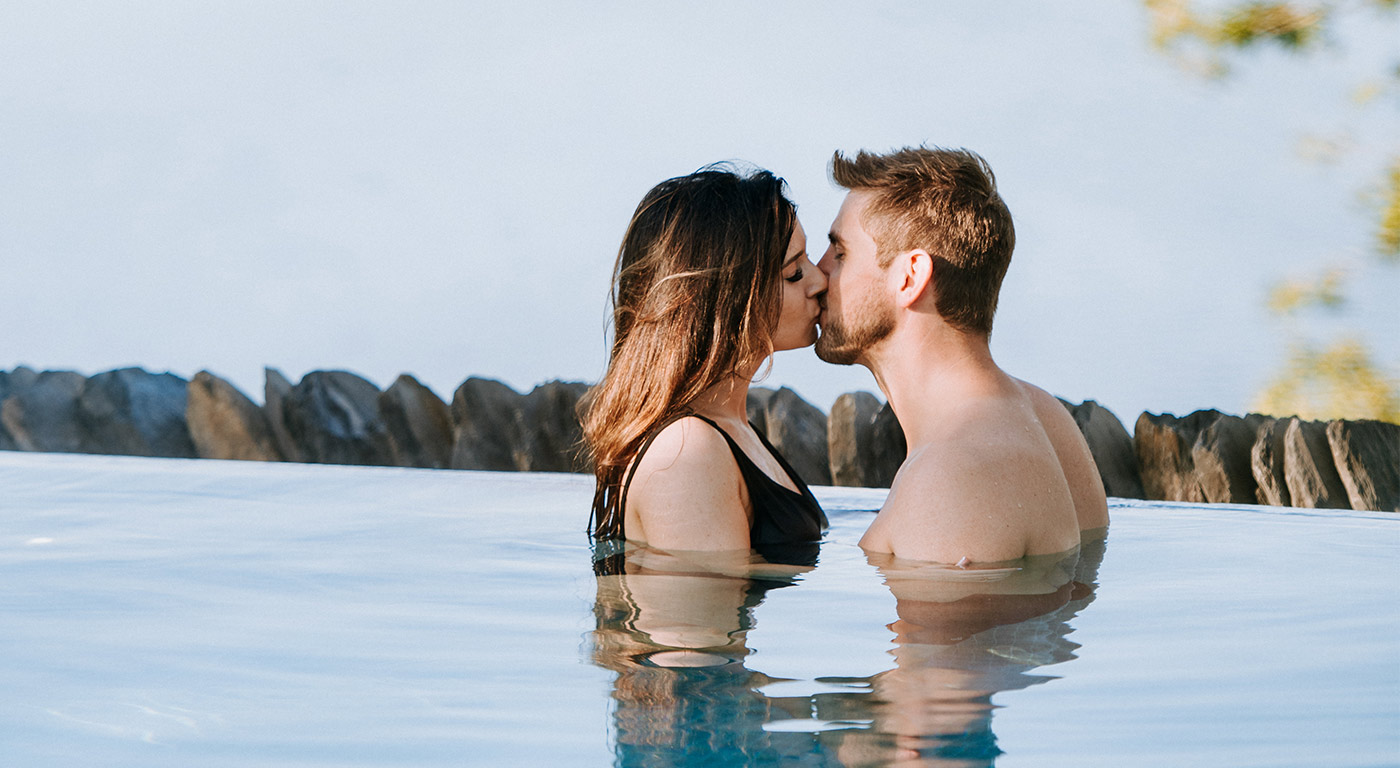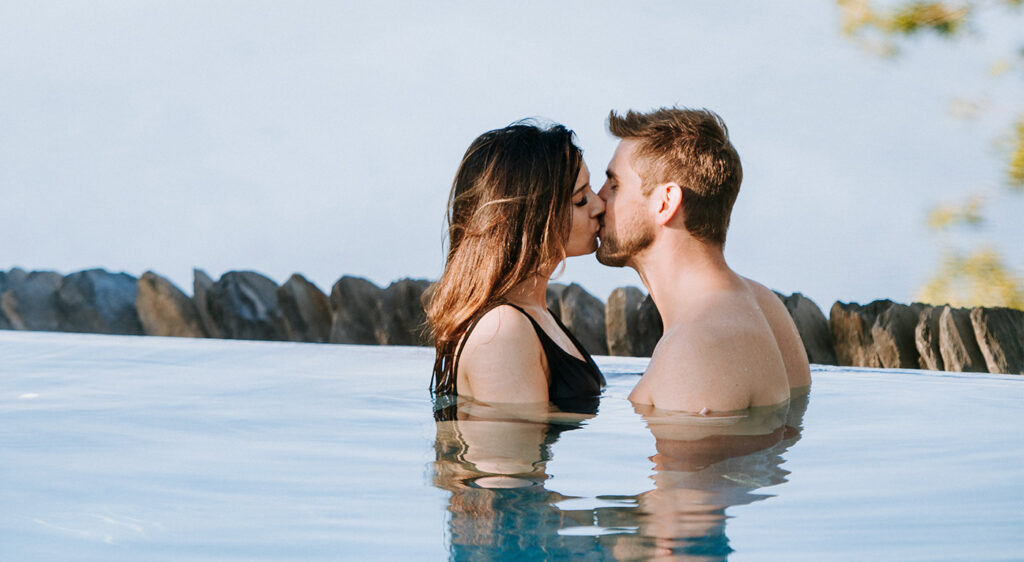 The spa facilities and thermal journeys at Low Wood Bay are another key benefit for wedding couples, their friends and families to enjoy during their stay.  Our indoor and outdoor thermal facilities and invigorating spa packages are designed around relaxation and rejuvenation to allow that little extra luxury to mark the big occasion.
What about the wedding breakfast food and drink?
Wedding breakfast menus and options include additional creations from our in-house executive resort chef, including a full 3 course wedding breakfast menu featuring over a dozen different types of canapés, 11 starter options, 17 main courses and 11 desserts from which to choose.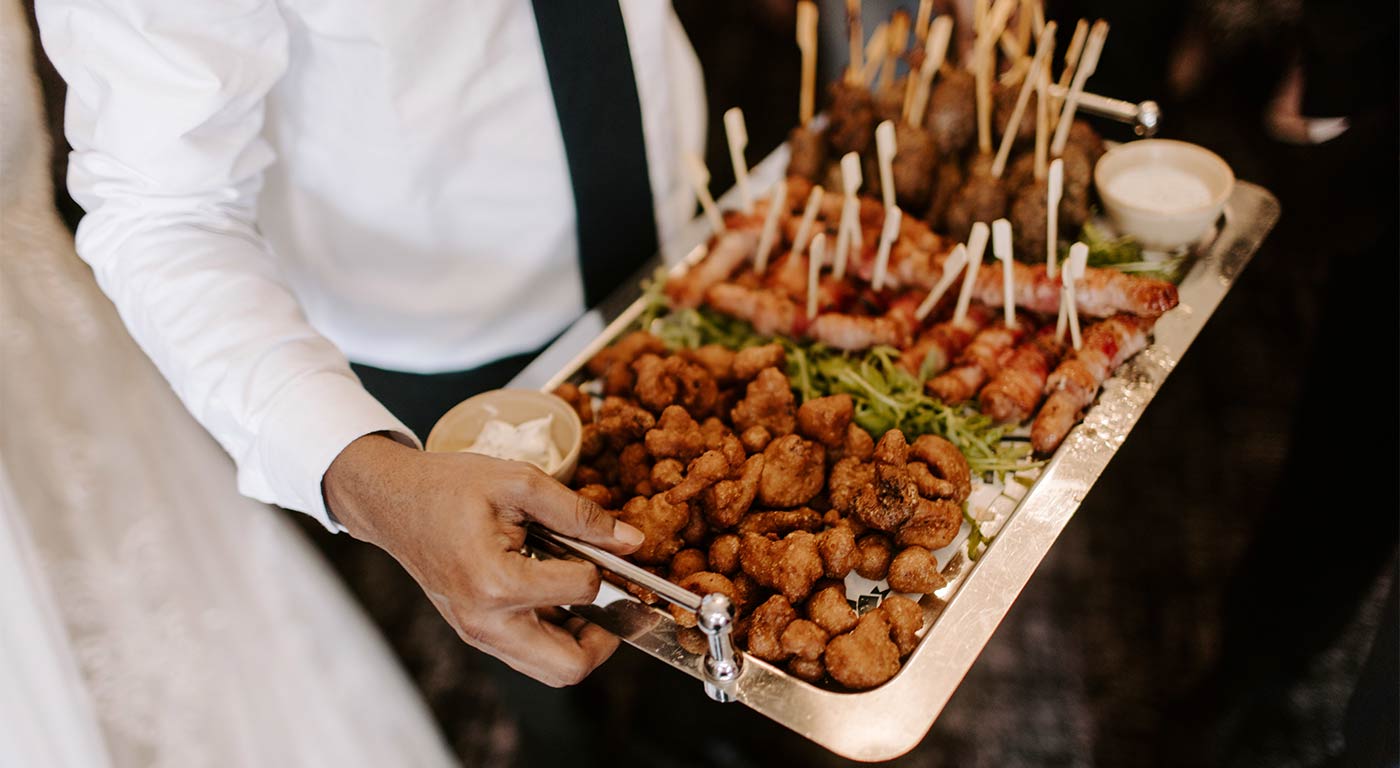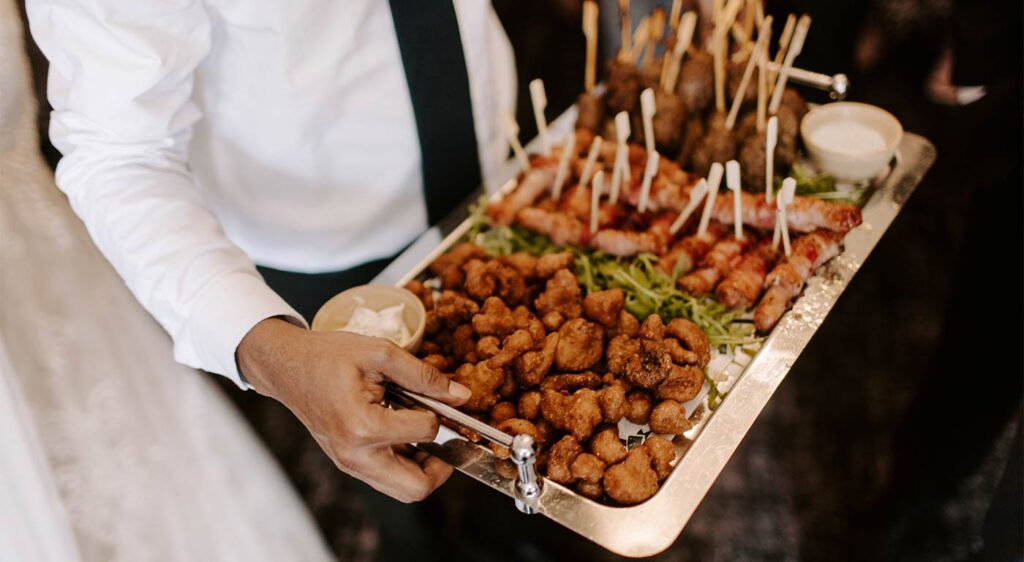 We do not charge any extra for offering a choice of 3 different options per course for guests to select.  From pan fried fillet of seabass to a slow cooked shank of Lakeland lamb, the result is the curation of a high-end, appealing, wide-ranging and gluten free menu which offers both traditional and alternative dishes, including vegan and vegetarian options.
"A special shout out to the chef and his team, I have never had so many people comment on how good the food was at a wedding before."

Bride and Groom, Victoria & Joe
Our novelty 'beer boat' has become a real talking point as an alternative way to serve drinks during the wedding day celebrations.  The boat is hired and filled with the couple's choice of drinks from which guests can then help themselves – a modern alternative to a free bar. This is available throughout the wedding breakfast and evening reception.
What's it like to organise a big wedding in the Lake District?
One of our biggest wedding events was in 2022 when we catered for 250 guests, including a pre-wedding dinner for 70. The wedding breakfast itself saw over 500 individual canapés initially served, followed by 680 separate dishes moved from kitchen to table over a 2.5 hour period – 45 of which were adapted so suit individual guests' dietary requirements. From breakfast to evening buffet, over 230 staff hours were worked by the team.
The summer months of course are always busy and in August 2022 we broke our record for the most weddings in a single month – 15!
We are continually reviewing the scope and value of our wedding package offers. Another key consideration is the cost of living and rising prices which everybody is facing. We want to make Low Wood Bay more accessible for lower budgets so as many people as possible can have the venue firmly in their sights as the place to celebrate their big day.
From an environmental and sustainability point of view, wedding parties can choose a venue in Low Wood Bay that uses hydropower as a source of electricity and wherever possible sources goods from local producers.
"The wedding team was an absolute joy to deal with. They helped make our memorable day even more special."

Bride and groom, Stephanie & Chris
Call our wedding co-ordinators team today on 015394 39479 and find out how they can make your wedding day a little extra special.
Meet the Low Wood Bay wedding co-ordinators team
As a Lake District wedding venue, Low Wood Bay Resort & Spa has become a highly popular choice, and perhaps the biggest driver behind its success is the endeavour and attention to detail of our wedding co-ordinators Rachel Baines, Lucy Newton and Ewelina Jozwik.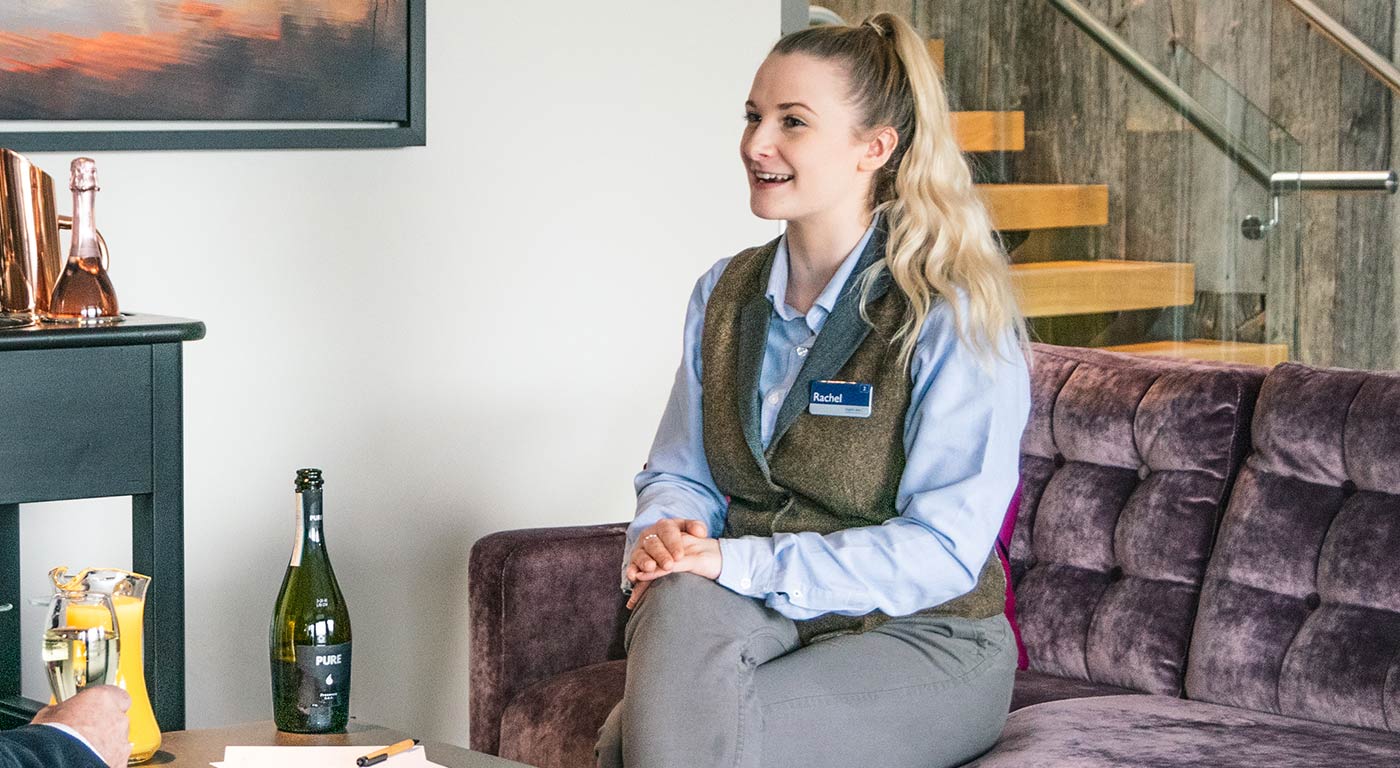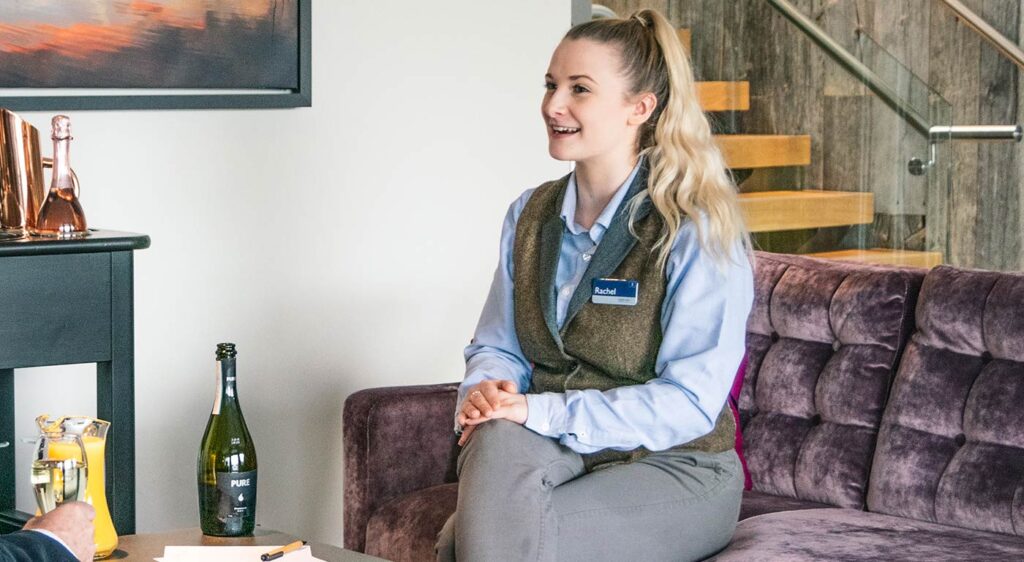 The venue's wedding team helps couples from all over the world to plan their big day, tie the knot and start their married lives with unforgettable memories.  We have looked after brides and grooms from a host of international backgrounds, couples from nearby Ambleside, from London, and from far flung countries including India, China, America and Australia.
Flexibility is the key, with the team able to prepare and dress the venue to cater for wedding parties of 20 or large-scale ceremonies for nearly 300. 
"We have the experience to create intimate wedding days for a couple's nearest and dearest, or larger ceremonies with hundreds of guests. We give couples the flexibility to plan their big day, mapping it out precisely as they wish."

Rachel Baines
"Your team were faultless, helping with any queries and questions without hesitation. They were all on hand whenever we needed them, even the day after the wedding."

Bride and groom, Victoria & Joe
What is the best part of your job as a wedding organiser in the Lake District?
"I really enjoy putting all the stationery, décor and final details together in the run up to and on the wedding day. When working together with our couples, I love the planning process and being able to use my creativity to ensure their day is exactly what they imagine it to be.  It's so rewarding to the see our couple's faces light up when they view the room before their guests come in and see that their vision has come to life."

Lucy

"Personally, I love standing at the top of the Gallery with the bride before her music starts and she walks down the aisle. There's nothing left to plan and the last 18-24 months of organising have built up to this 10 minutes of nerves and excitement and trust that her dream day is about to begin. Building up a relationship with our couples is so important and I love that moment when they look to me to guide them to their first step down the aisle. No matter how many times I do it, it always makes me feel proud of them."

Rachel Baines
"The best part of my job is the satisfaction of helping couples create their dream wedding. I get to witness the joy and happiness of the couple and their families on the wedding day. Seeing all the planning and hard work come together to create beautiful and memorable events is incredibly rewarding."

Ewelina
How did you get your job as a wedding co-ordinator at Low Wood Bay?
Lucy graduated from university with a degree in Business & Tourism management and was looking to start a career in weddings or events.
"I saw an advert on the website for a wedding & events assistant and knew this would be perfect for me. Following a great interview with the weddings manager, the role was offered to me and I quickly worked my way up to a wedding & events co-ordinator position – I haven't looked back since!"

Lucy
After attending a friend's wedding when she was 18, Rachel knew that she wanted to be a wedding co-ordinator so got in touch with the weddings manager here at Low Wood Bay for some advice.
"She told me to start from the bottom, work my way up and get as much experience as possible, so after shadowing her on a couple of wedding days I bagged myself a job on the hotel reception. Six months later I was planning small scale events and it all snowballed from there. I have been co-ordinating weddings now for over 7 years and it's seen me through getting engaged, getting married and having a baby. Low Wood Bay has really become my second home."

Rachel
"I previously worked as a wedding planner in a small hotel and I sought the opportunity to work for a busy, larger wedding venue. The position at Low Wood Bay gave me the opportunity to develop the role with the facilities that are offered here, and I am really glad they did!"

Ewelina
For more information about holding your wedding at Low Wood Bay Resort & Spa, please feel free to give one of our wedding co-ordinators an introductory call on 015394 39479.
Angela Martindale probably didn't realise when she got married at Lancaster House Hotel in 2016 that in half a dozen years or so her daughter Nicole Pilkington would in some ways be following in her footsteps.
Nicole is currently a wedding co-ordinator at our Lancashire venue which specialises in helping couples tie the knot with a memorable big day. So is it a coincidence that she landed her favourite job at the same place her mum got married?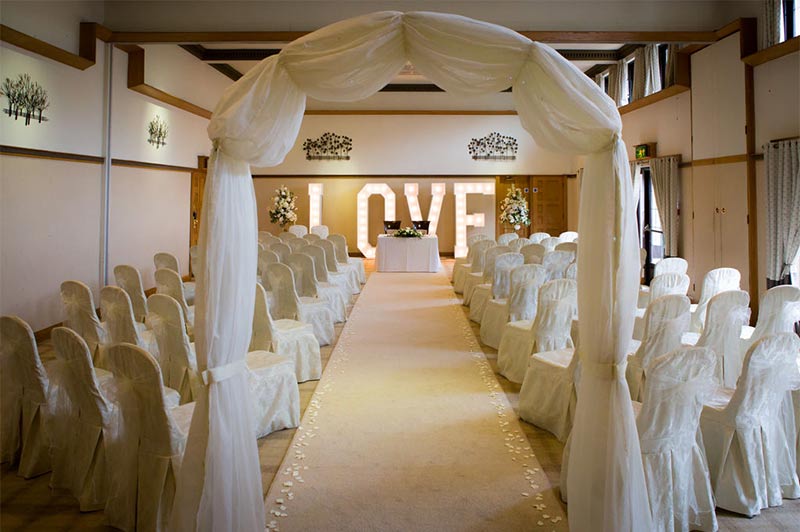 Nicole had worked in a number of roles in hospitality before joining English Lakes Hotels in 2018 as a receptionist. From the moment she arrived she struck up a friendship with Lancaster House wedding organiser Lisa Ng and more or less from day one said she'd love to be involved in helping brides and grooms organise their nuptials.
A Lancashire Wedding Venue Taking Care Of All The Details
As the venue's reputation for wedding events grew, so too did the workload, and when a new job was created, Nicole grasped the opportunity to join the wedding team and has never looked back.
I suppose Mum and my step-dad Andrew's wedding here influenced my thinking without me knowing it. But the idea of getting involved in co-ordinating other people's weddings didn't really hit me until I saw what Lisa did in the job and how rewarding it is.

Nicole
Angela and husband Andrew speak very fondly of their wedding experience at Lancaster House too: "It was just the picture-perfect venue to host our wedding day and they tailored everything to our needs," she enthuses.
"The atmosphere on the day was so relaxing and the staff genuinely friendly and super-efficient. It was the little decorative details and additions which made all the difference, extra special touches you noticed around the hotel.

"We stayed in the main Silverdale bridal suite that overlooks the beautiful grounds. The reception was held in the Dalton suite with bespoke design and natural light coming through the window. The team absolutely catered to our every need down to the final details and helped organise our wedding accessories on our arrival too."

Angela
Angela and Andrew's guest list was around 60 and due to long travelling distances for some family and friends, quite a few took the opportunity to book a room and stay overnight in the hotel.
Lancaster House has around 30 weddings planned in the coming months of 2023, having successfully delivered 37 in 2022, some of which were held over from Covid related postponements. The venue has capacity for up to 50-60 such events each year and Lisa and Nicole are aiming to build on their successful working partnership and grow this side of the business.
Planning your wedding at Lancaster House Hotel
If you are looking for a top venue for your wedding in North Lancashire, Lancaster House may just be the answer! Whether it's to plan a smaller, intimate, close knit wedding experience with family and best friends or a larger scale celebration for up to 140 guests, our team can help you every step of the way with tailored packages, special offers and specific requirements.
Find out more here https://englishlakes.co.uk/lancaster-house/weddings/
call us today on 01524 585 175.
The Wild Boar's intimate, cosy & relaxed atmosphere ensures everyone feels an integral part of your wedding celebrations.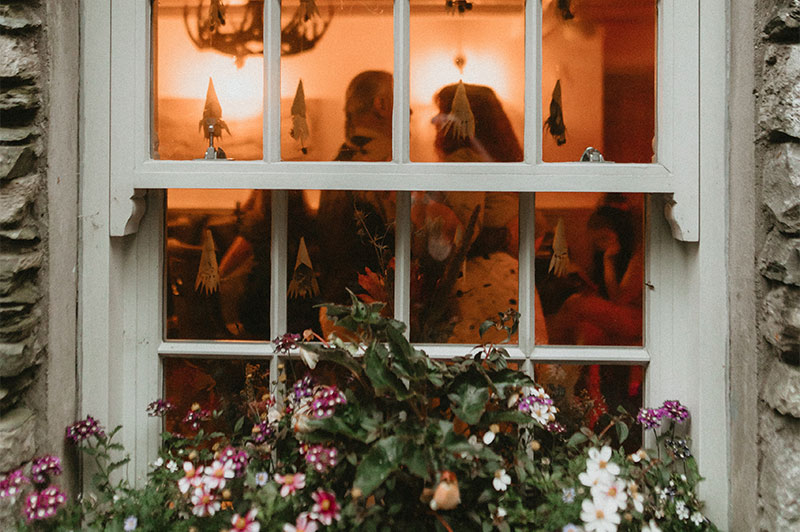 Jodie & Jesna's Wedding
As a wedding venue in the Lake District, The Wild Boar Inn near Windermere is establishing an international reputation. And why not? Set in the leafy woodlands of the Gilpin Valley with 72 acres of private grounds for newlywed couples and their guests to enjoy, the venue gives you an intimate, cosy and relaxed atmosphere to ensure everyone feels an integral part of your wedding celebrations.
Recently married couple Jodie and Jesna from Bali certainly enjoyed their nuptials at our traditional Lakeland inn.
The couple first met at a mural event in Bali. Jesna is an artist and was painting a huge mural. Jenna was on holiday and had gone along to photograph the event. Jesna spoke little English but with some charades and the help of Google Translate, they quickly overcame the language barrier and the rest, as they say, is history!
Finding the Ideal Wedding Venue
Jodie and Jesna hadn't been able to find a UK wedding venue that suited, but a chance internet search for an Easter weekend family meal alerted them to The Wild Boar's wedding offering.
We'd almost booked somewhere else, but when we looked around, it didn't really fit," explains Jodie. "I was then just looking for somewhere to go out for a meal with my family and Google brought up The Wild Boar. The food looked delectable and I was incredibly intrigued by the photos of the dining room, bar, decoration and bedrooms. And then I saw The Wild Boar did weddings!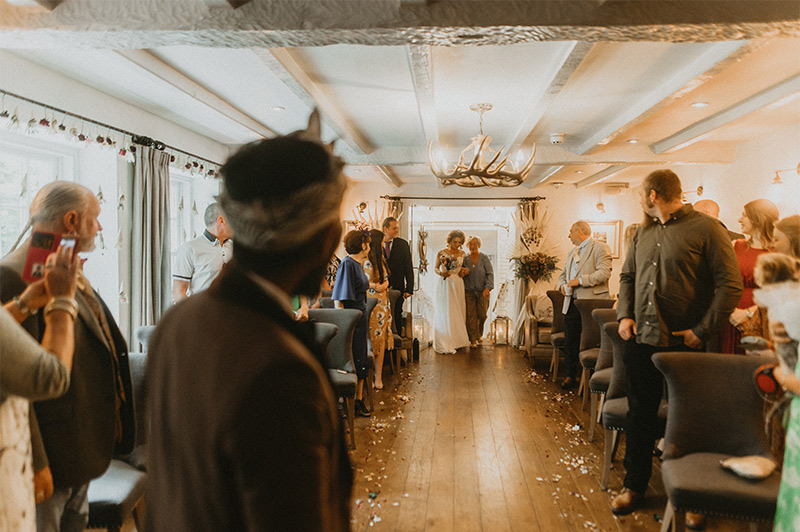 The couple quickly arranged a visit to have a look around and Jodie says that as soon as they walked through the door, they both knew it was the right place for them.
The inn's traditional soul can still be felt and the mixture of old beams, the stove, the slabs on the floor and the thick walls were perfect. We needed somewhere which could give us an intimate, relaxed, soulful environment, and also had rooms close enough to our guests. It was also really important that the venue could accommodate all our guests overnight. We wanted to prolong the time that we all had together by being able to have breakfast the next day.

Jodie
The Wedding Day
The couple put a lot of planning and hard work into their ceremony with the help of the wedding co-ordinators at The Wild Boar.
Jesna's suit was custom-made in Bali, whilst Jenna undertook the challenge of designing and embroidering her own wedding bodice and skirt. Jesna designed Jodie's shoes as per her request with a blue eye on one to match her own and a brown eye on the other to match his.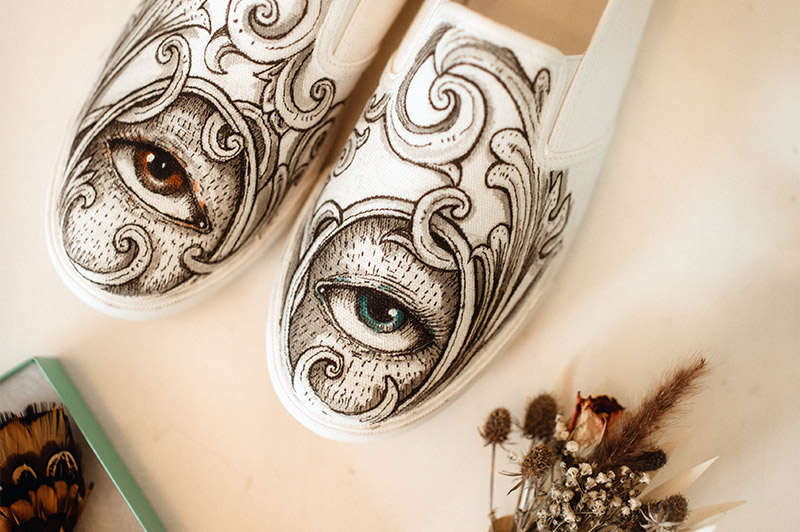 The couple also made all the decorations for the wedding themselves and have set up their own business as a result. You can see examples of their creative event decorations, murals and art installations on Instagram @ coconut_queen_x
They brought some traditional Indonesian ceremonial decorations to incorporate the Balinese culture into their wedding. Fresh flowers were used for the table centrepiece and the arrangement placed in front of the fire.
There were other special touches too. Table settings featured dried flowers wrapped in a paper bio-degradable name card with flower seeds in it so all of the guests could plant them and grow wildflowers.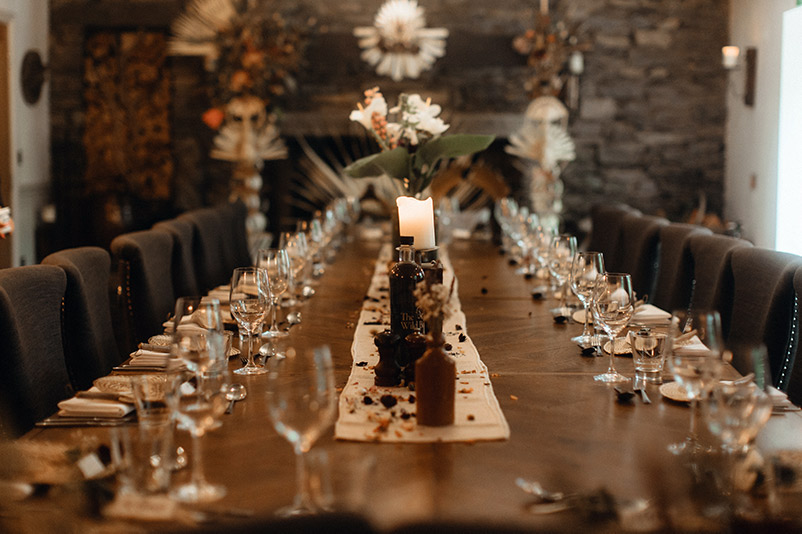 The newlyweds wanted to give everyone something from Indonesia that they could keep, presenting gifts in bamboo baskets which they had decorated with a traditional Balinese embroidery motif. Inside was an incense stick, a wooden 'bottle stopper' carved into the shape of the Balinese god Garuda, and a small wall hanging made from palm leaves and bamboo with traditional Balinese images and the date of the wedding etched on them.
Guests enjoyed a three course wedding breakfast using the most popular choices of their guests who had seen the Wild Boar's full menu. And a specially designed, delicious wedding cake was provided by the incredibly talented Derrienne at The Cat's Meow in Ulverston.
Jesna says the highlight for him was seeing everyone sitting together in the Undermill Beck room ready for the ceremony:
They were smiling and chatting before Jodie came down and it was obvious that everyone was happy to be there. It made all our decorations come to life and made me realise all of our hard work had paid off.

Jesna
Planning Your Wedding at The Wild Boar
So if you're planning your wedding and looking for a venue with a spacious bridal suite, flavoursome food, individually designed rooms, a host of outdoor activities and a cosy atmosphere, The Wild Boar fits the bill.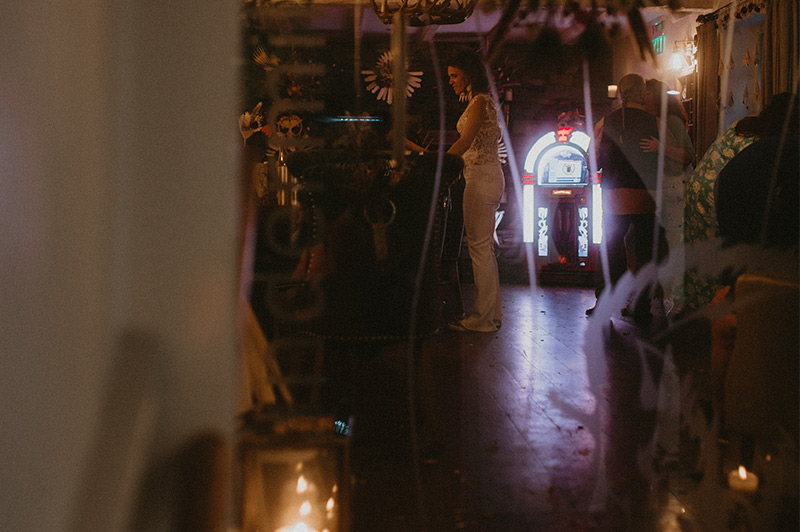 From smaller, more intimate ceremonies to larger weddings and exclusive use of the venue, we can cater for up to 90 guests for wedding breakfast and up to 130 for evening buffets.
Everything clicked into place for us at The Wild Boar. The grounds were beautiful, the energy and feeling was right, the staff were brilliant, and the Land Rover was a massive bonus!

Jodie
 We love to celebrate with our Wild Boar wedding couples and are delighted to share a little bit of Jodie and Mark's journey with you, culminating in a glorious celebration at The Wild Boar Inn. What a fantastic day was had by all … (more…)
David Lancaster has been complementing wedding parties for over sixteen years. His warm engaging style and excellent slight of hand will entertain and amaze.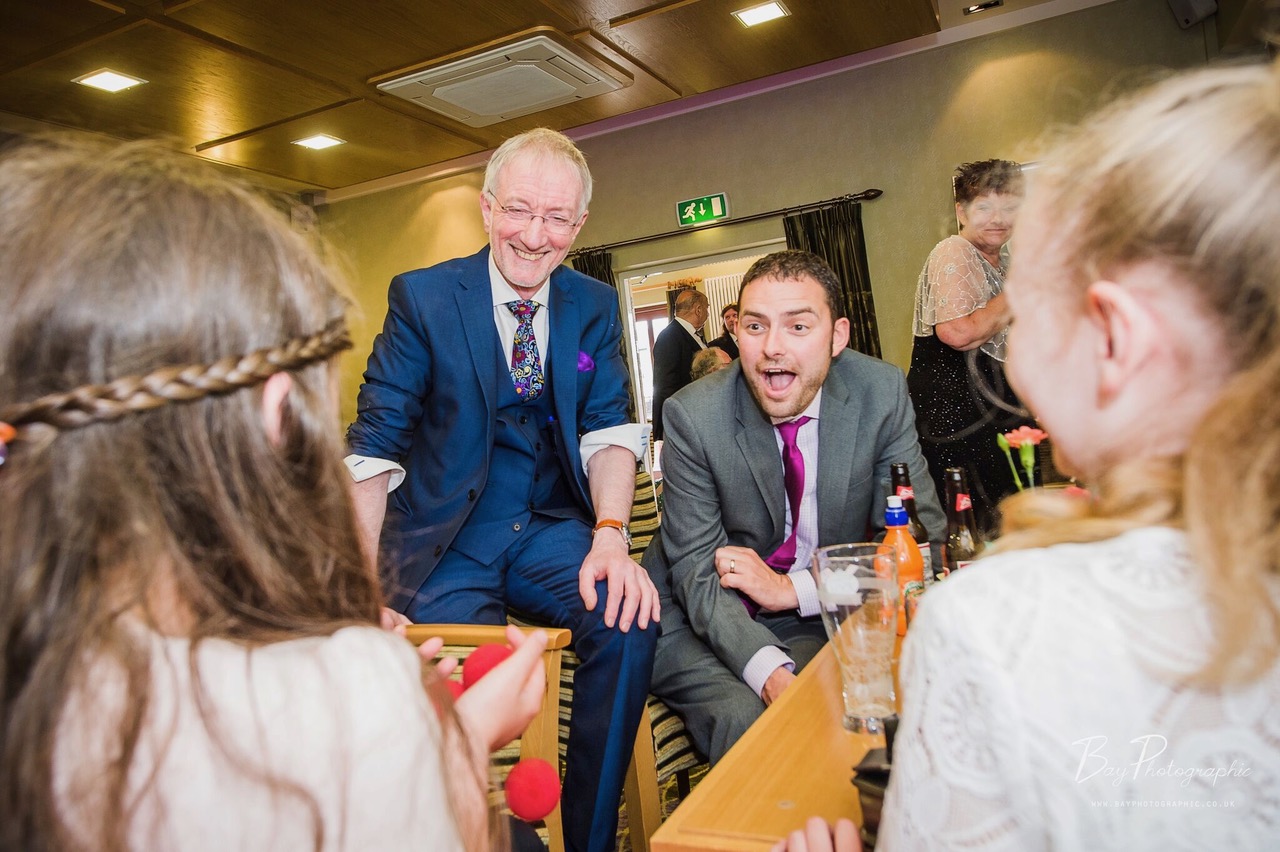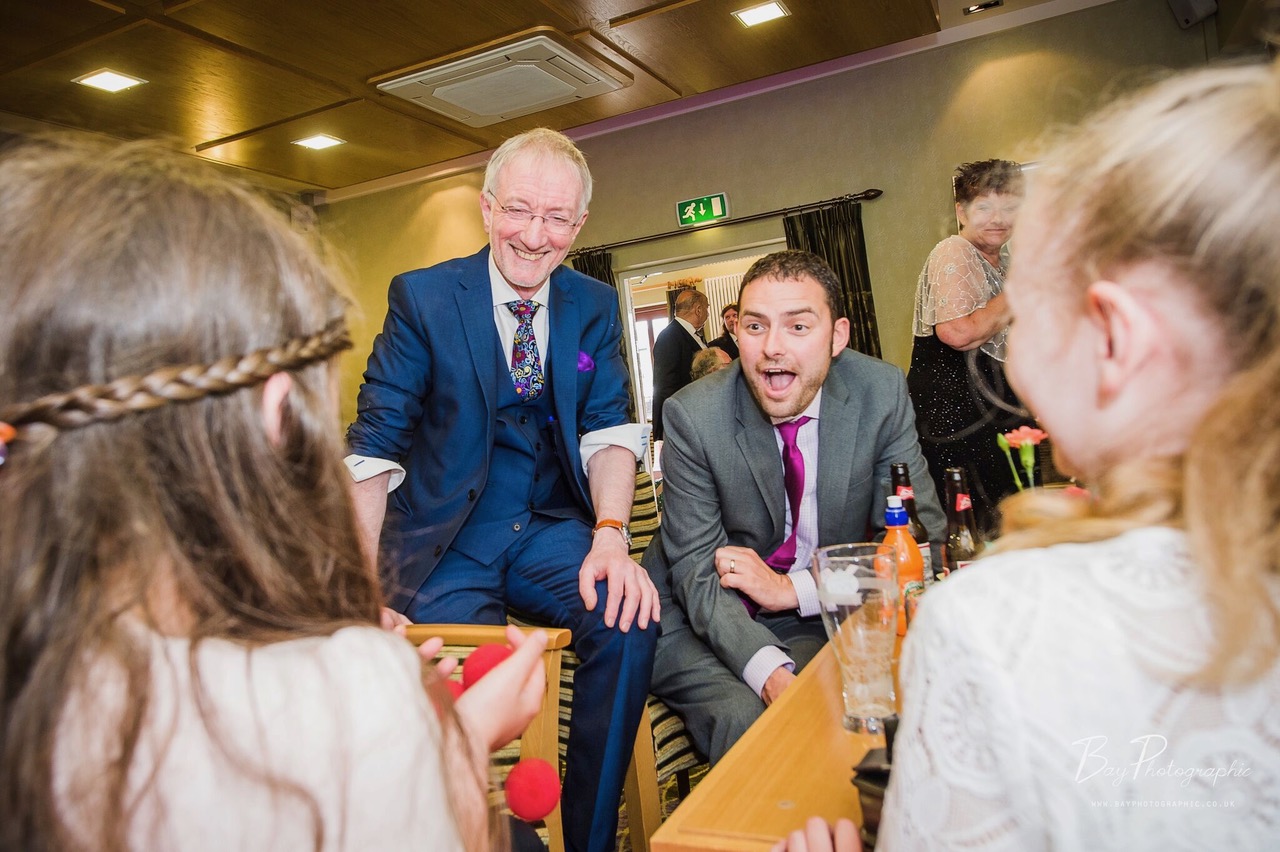 (more…)
We are counting down the days to The Midland Wedding Fayre, and the Wedding & Events team are putting the finishing touches in place. We thought you would like to meet Lee-Harry, Sammi and Nikki so that you will recognise them on the day. (more…)
Meet Hilary of Hilary's Cakes & Bakes, a family run bakery specialising in bespoke wedding and occasion cakes. Hilary tellus us about her interesting introduction to the world of cake-making…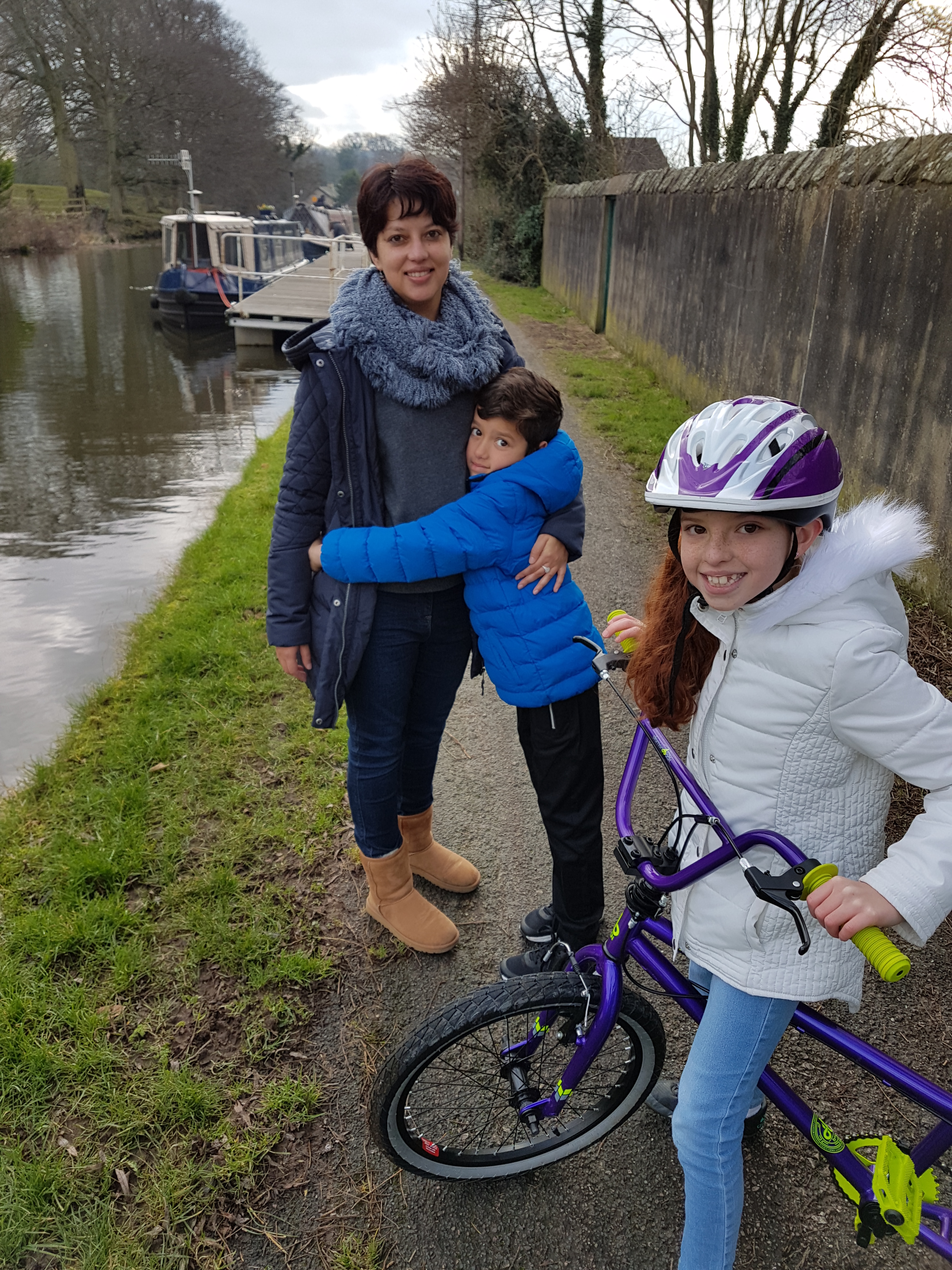 (more…)
Razzle Dazzle, a perfect name to complement the Art Deco style of The Midland. Meet Karla and Lyndsey who are masters at capturing a couple's idea of their dream day and dressing the wedding venue to make it a reality.   (more…)
Introducing Time4Flowers who will be coming along to The Midland wedding showcase for the first time.

(more…)
Bonny Wee Cakes – what a lovely name! The taste is even better. Gillian, one of our wedding suppliers, is a regular at The Wild Boar and her creative bespoke cakes delight wedding parties across the county. She tells us about her company and gave us a peak at some of those mouth watering cakes. (more…)