We all know that there are some wonderful things to do in the Lake District National Park. It is after all, an exceptional example of nature's playground, with the fells to hike, valleys to explore and the shores of the lakes inviting you to take to the water for a swim or boating trip.
At Low Wood Bay, you'll find that we've gone that extra mile in terms of outdoor activities. As well as the outdoor spa facilities for those who want a bit of R&R whilst taking in the spectacular views of the Langdales, there's also the Watersports Centre which offers pretty much all you can think of in terms of boating, paddleboarding or even wake surfing.
Many of our guests yearn for something more to bring them closer to the natural world, and that's why we've teamed up with Lake District Falconry to offer intimate hawk walks in the Lake District, allowing participants to get up close to birds of prey and even have them fly to their outstretched gloved hand.
How to get into Hawk Walks in the Lake District
We first started working with the falconers and their birds at The Wild Boar Inn, where our 72 acres of woodlands make the perfect tree canopy cover to see the raptors fly, swoop and dive in a natural environment.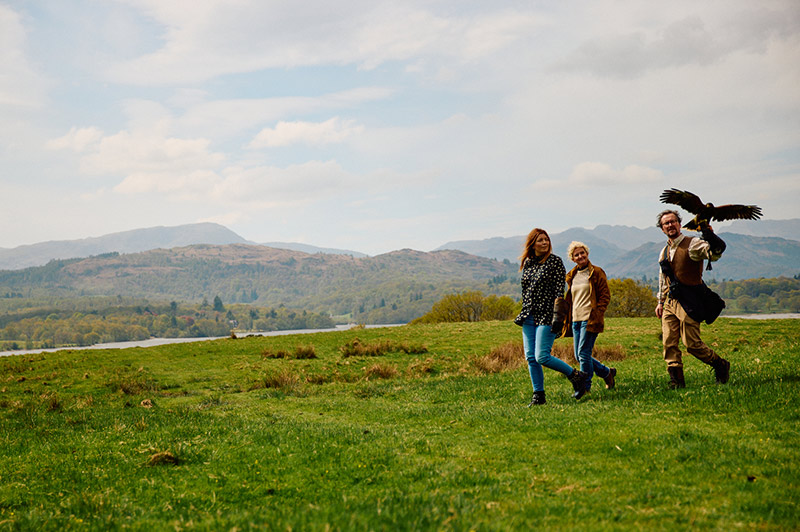 And so we decided to help create a falconry centre here on the shores of Windermere, using Low Wood Bay's extensive grounds and the backdrop of spectacular Lake District scenery to offer 'hawk walks' for guests and visitors.
What is a Hawk Walk?
Sessions start with the experienced falconers introducing one of the raptors, allowing participants to wear a falconry glove and have the bird of prey perch on their fist. This is followed by the opportunity to fly the hawk to and from the glove with expert guidance from an experienced falconer.
A bird's eye view of Windermere and the fells
General manager at the spa Mark Needham says: "We're very lucky to be able to offer our guests some of the best views across Windermere here at Low Wood Bay. So what better place to allow them an even closer step to nature by trying their hand at falconry.
"During the hawk walks, there's a chance to take on the role of the falconer, donning the gauntlet and calling the birds to you. It's a great way to experience the unique bond between these birds and humans. We have a number of hawk walk packages to choose from, including options to make a day of it with spa usage and a two-course lunch or afternoon tea."
As an integral part of the sessions, participants also learn about the behavioural habits of the birds and watch one of the hawks perform a simulated hunt using artificial prey.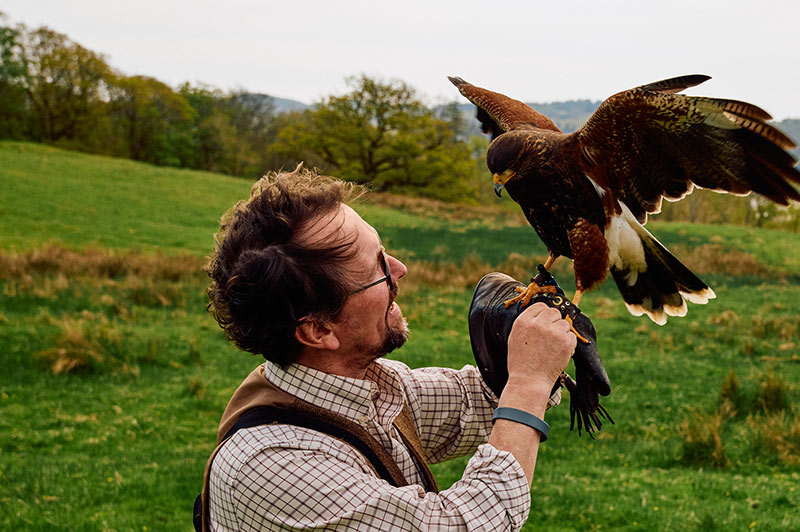 Stephen Lea from Lake District Falconry says: "It's great to add such a spectacular venue for our exclusive hawk walk experiences. Low Wood Bay guests can get to know our beautiful hawks and immerse themselves in their world against the spectacular backdrop of Windermere and the Lakeland Fells." Find out more book your falconry experience.
Low Wood Bay Resort & Spa is on the shortlist for the 2023 Cumbria Tourism awards as a leading wedding venue in the Lake District.
The venue first ventured into the mainstream wedding industry over 30 years ago.
With panoramic views of Windermere and the Langdale Pikes as a spectacular backdrop for unrivalled wedding photographs, and event capacity for up to 280 guests, its reputation as a wedding venue continues to grow.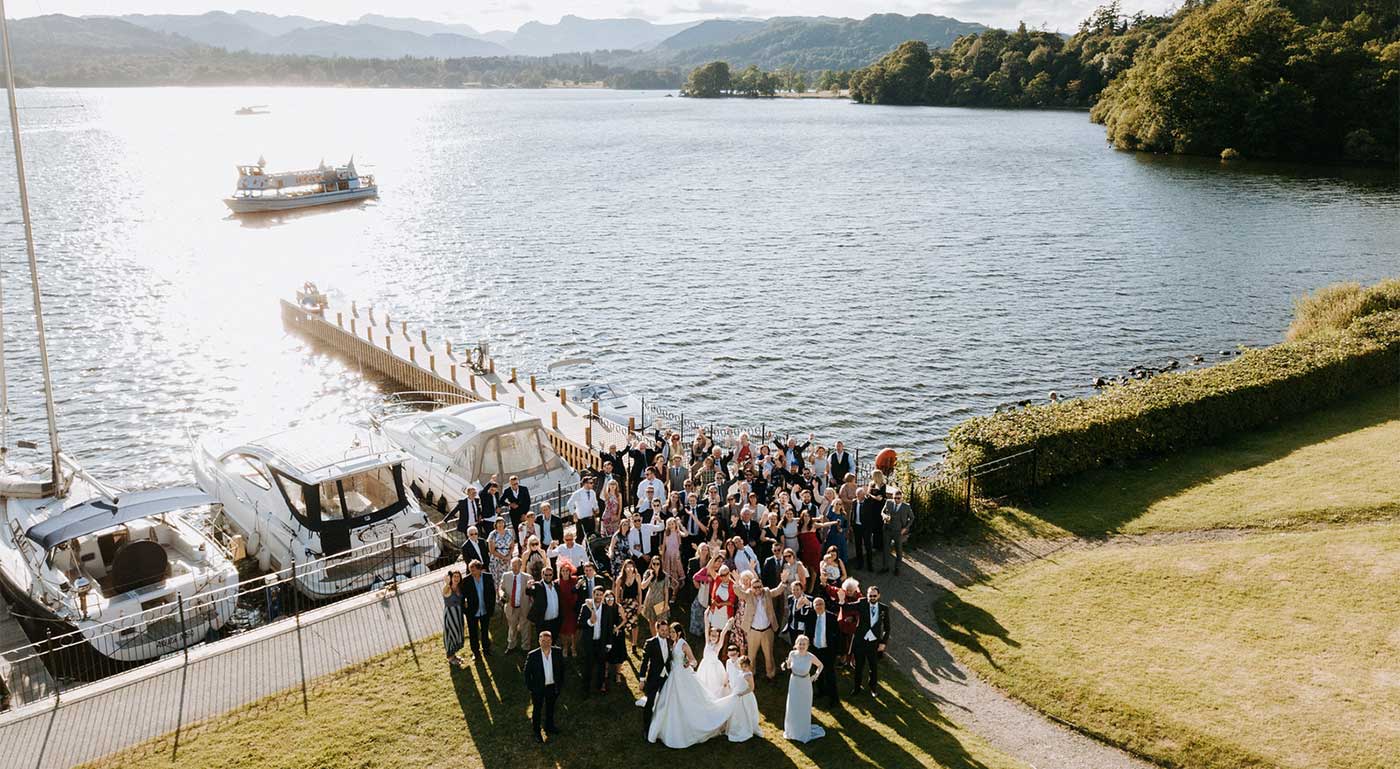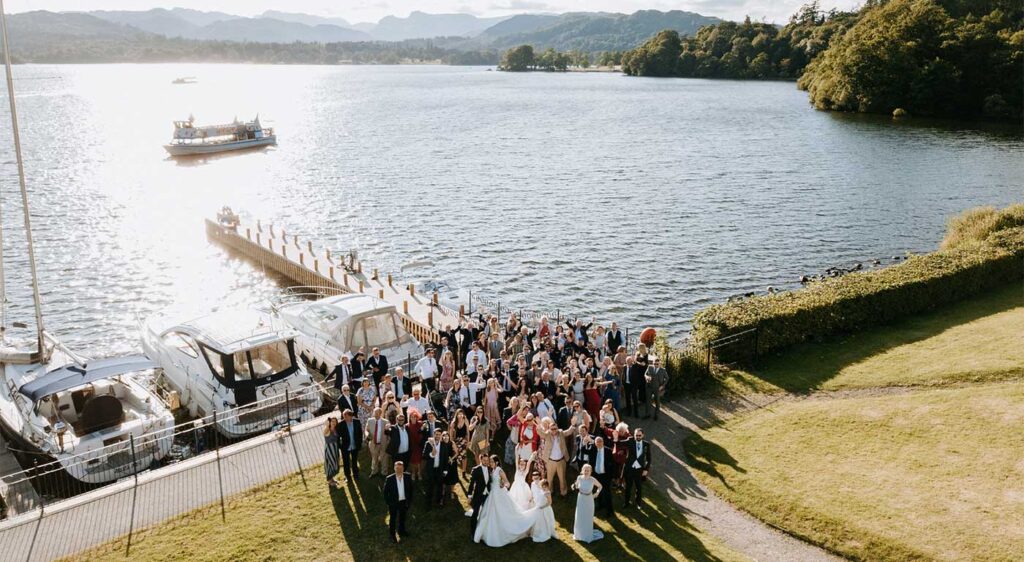 "The hotel service is fantastic, the views of the lake are absolutely stunning and there is a really relaxed, laid-back vibe about the place that instantly puts you at ease."

Lorna & Matthew
The secret of our success
The wedding co-ordination team at Low Wood Bay is always looking for ways to improve the big day experience for a couple getting married, and the time they spend with us either side of that.
We maintain strong, sustainable working relationships with a host of high-quality local suppliers to ensure couples have access to a wide-ranging choice in food selection, florists, photography and entertainment.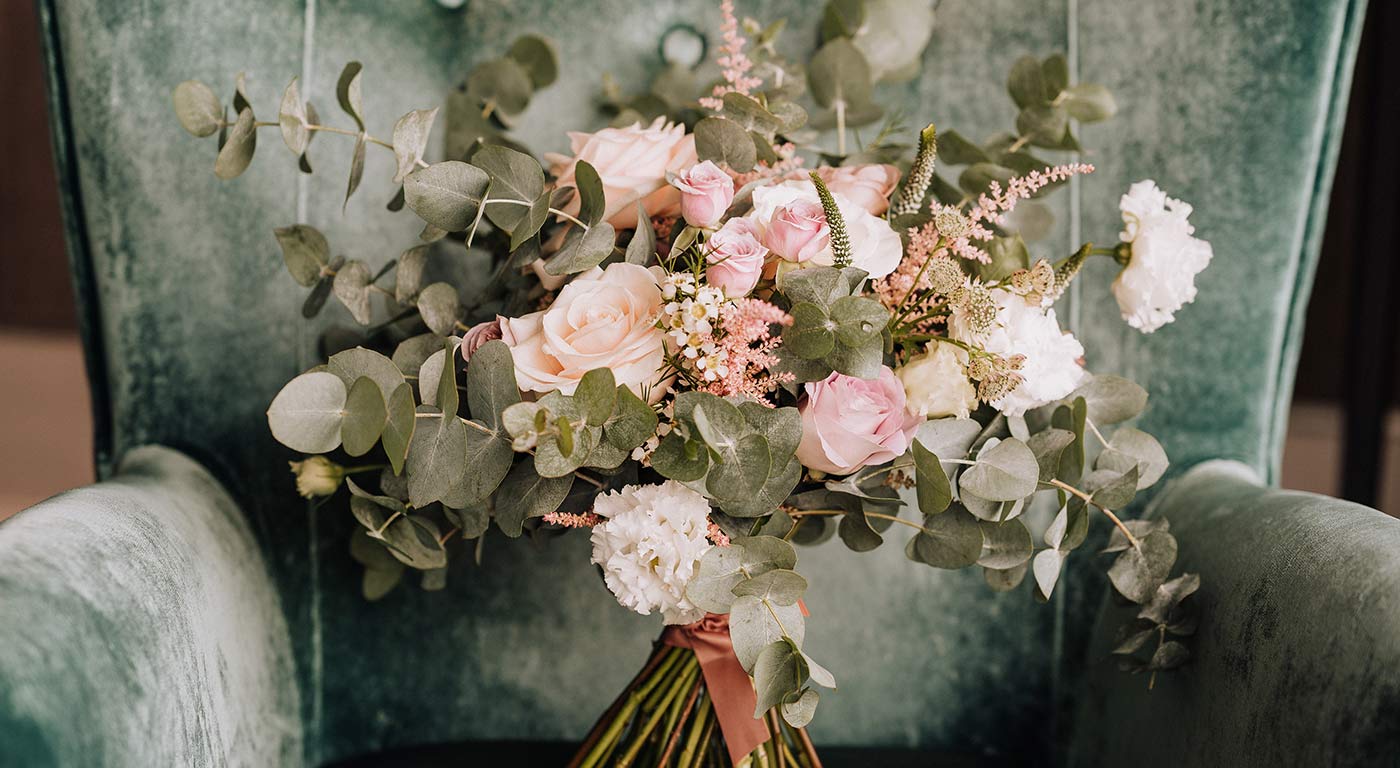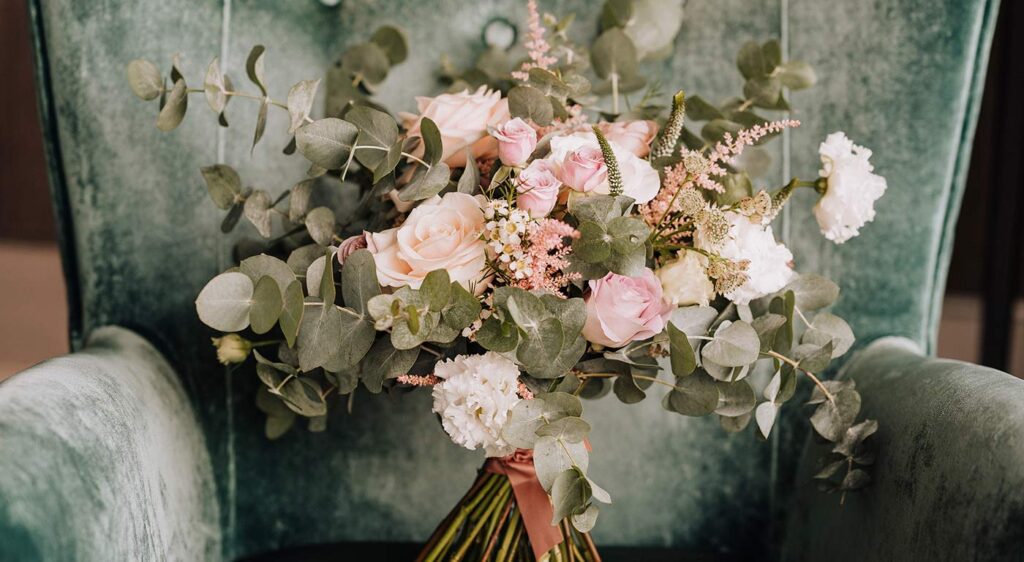 Bespoke, customised options include menu choices at no extra cost, 4-tier wedding cakes, our novelty beer boat and Lazy Susans fashioned for woodland themed celebrations.
"Couples state that when booking their wedding, it is about their interactions with the team and the wedding coordinator assigned for the planning process and wedding day itself. We thrive on the chance to offer our couples a range of optional extras and finer details to ensure their big day is unique."

Rachel Baines
What does Low Wood Bay offer as a wedding venue?
The venue has a private wedding area managed within the resort so couples and families do not need to pay for total exclusivity of the hotel.
We also have over 10 different room types to fit all the diverse requirements of our wedding guests.  Options include The Winander Club, lake and fell views, balconies and roof terrace access.  Our wedding co-ordinators work closely with couples to organise inclusive packages and keep prices competitive.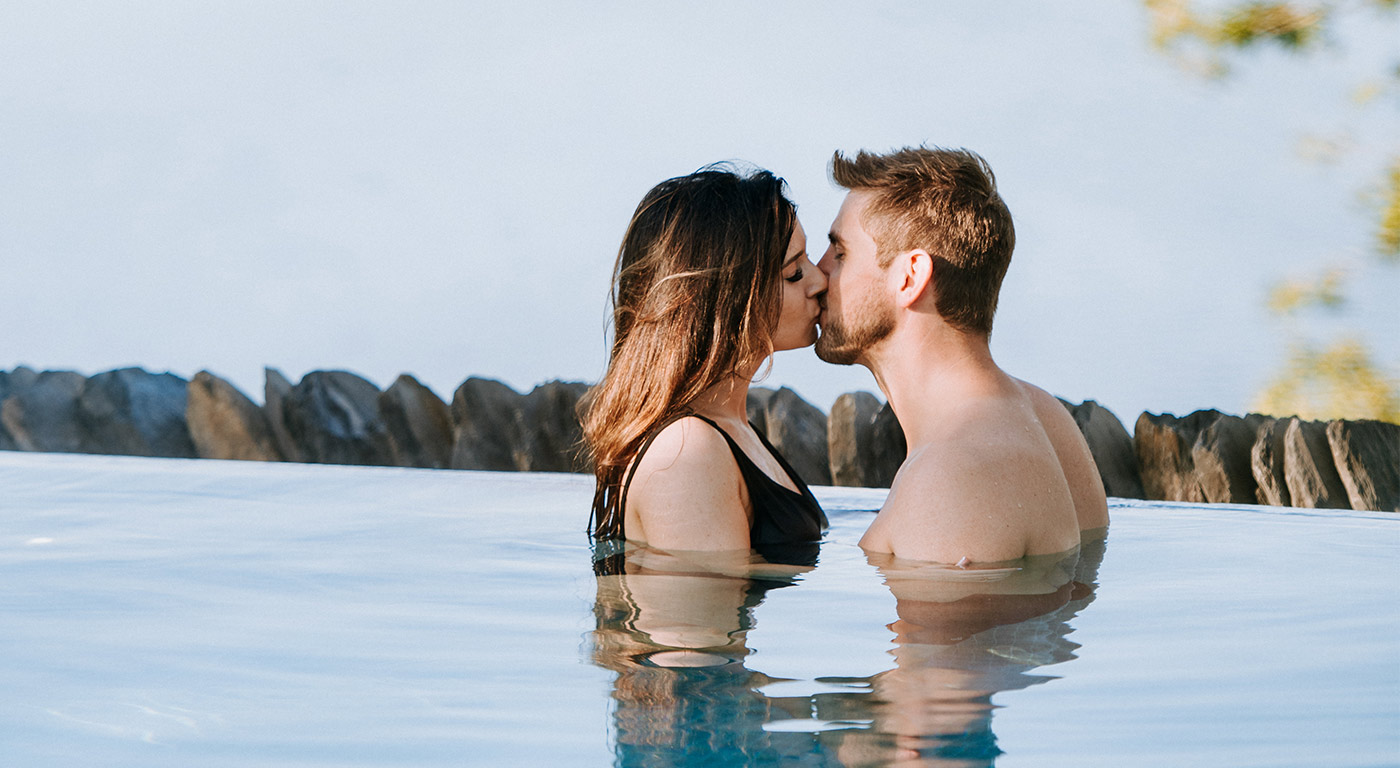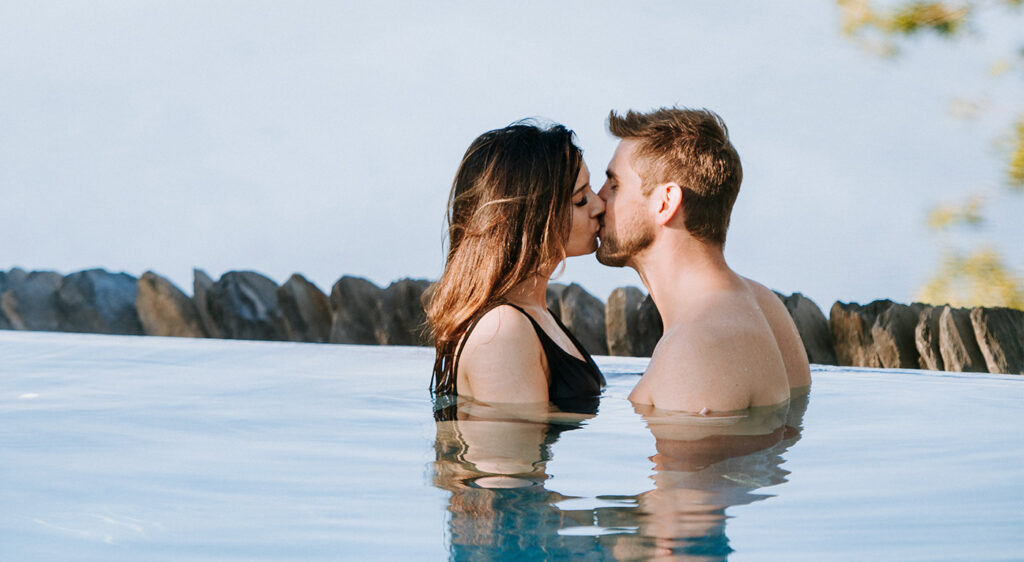 The spa facilities and thermal journeys at Low Wood Bay are another key benefit for wedding couples, their friends and families to enjoy during their stay.  Our indoor and outdoor thermal facilities and invigorating spa packages are designed around relaxation and rejuvenation to allow that little extra luxury to mark the big occasion.
What about the wedding breakfast food and drink?
Wedding breakfast menus and options include additional creations from our in-house executive resort chef, including a full 3 course wedding breakfast menu featuring over a dozen different types of canapés, 11 starter options, 17 main courses and 11 desserts from which to choose.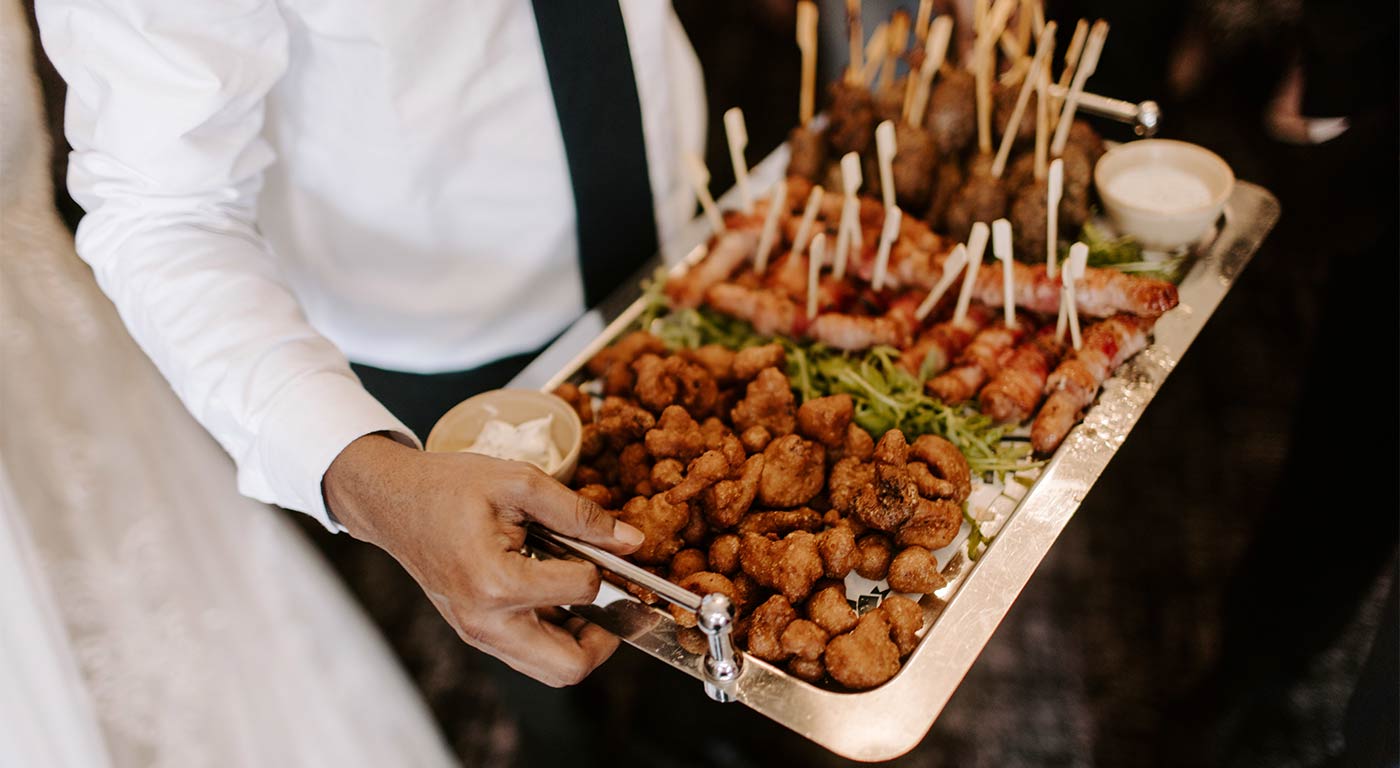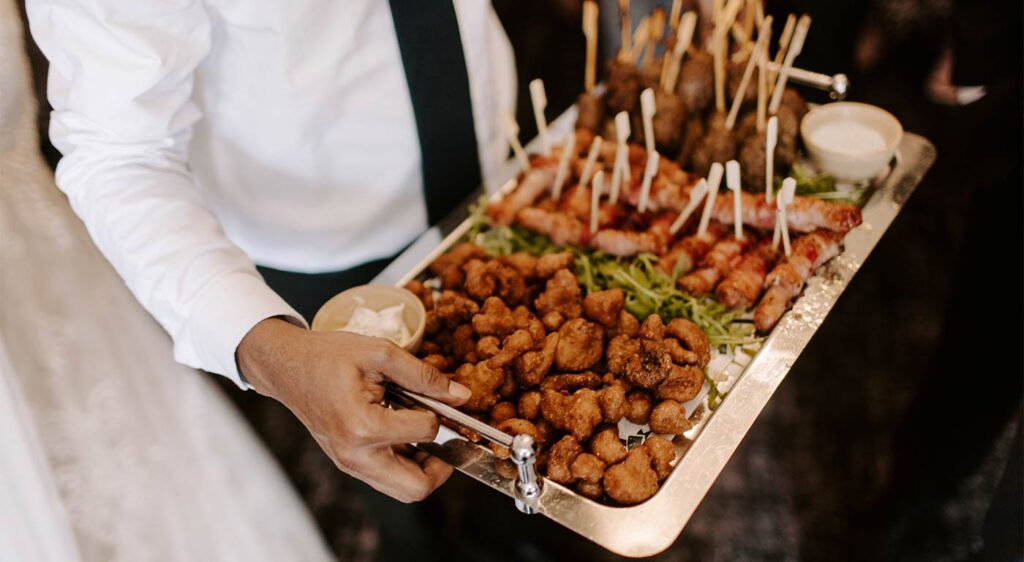 We do not charge any extra for offering a choice of 3 different options per course for guests to select.  From pan fried fillet of seabass to a slow cooked shank of Lakeland lamb, the result is the curation of a high-end, appealing, wide-ranging and gluten free menu which offers both traditional and alternative dishes, including vegan and vegetarian options.
"A special shout out to the chef and his team, I have never had so many people comment on how good the food was at a wedding before."

Bride and Groom, Victoria & Joe
Our novelty 'beer boat' has become a real talking point as an alternative way to serve drinks during the wedding day celebrations.  The boat is hired and filled with the couple's choice of drinks from which guests can then help themselves – a modern alternative to a free bar. This is available throughout the wedding breakfast and evening reception.
What's it like to organise a big wedding in the Lake District?
One of our biggest wedding events was in 2022 when we catered for 250 guests, including a pre-wedding dinner for 70. The wedding breakfast itself saw over 500 individual canapés initially served, followed by 680 separate dishes moved from kitchen to table over a 2.5 hour period – 45 of which were adapted so suit individual guests' dietary requirements. From breakfast to evening buffet, over 230 staff hours were worked by the team.
The summer months of course are always busy and in August 2022 we broke our record for the most weddings in a single month – 15!
We are continually reviewing the scope and value of our wedding package offers. Another key consideration is the cost of living and rising prices which everybody is facing. We want to make Low Wood Bay more accessible for lower budgets so as many people as possible can have the venue firmly in their sights as the place to celebrate their big day.
From an environmental and sustainability point of view, wedding parties can choose a venue in Low Wood Bay that uses hydropower as a source of electricity and wherever possible sources goods from local producers.
"The wedding team was an absolute joy to deal with. They helped make our memorable day even more special."

Bride and groom, Stephanie & Chris
Call our wedding co-ordinators team today on 015394 39479 and find out how they can make your wedding day a little extra special.
Meet the Low Wood Bay wedding co-ordinators team
As a Lake District wedding venue, Low Wood Bay Resort & Spa has become a highly popular choice, and perhaps the biggest driver behind its success is the endeavour and attention to detail of our wedding co-ordinators Rachel Baines, Lucy Newton and Ewelina Jozwik.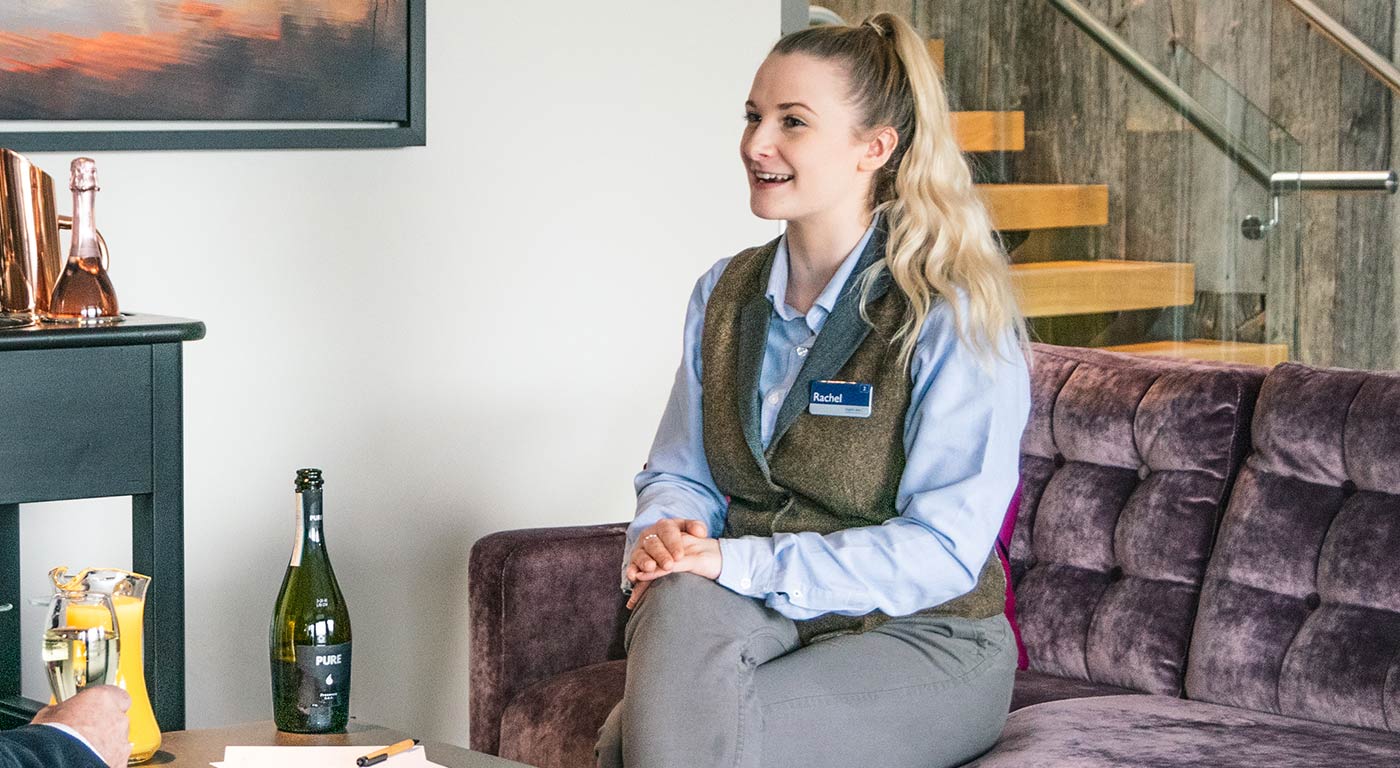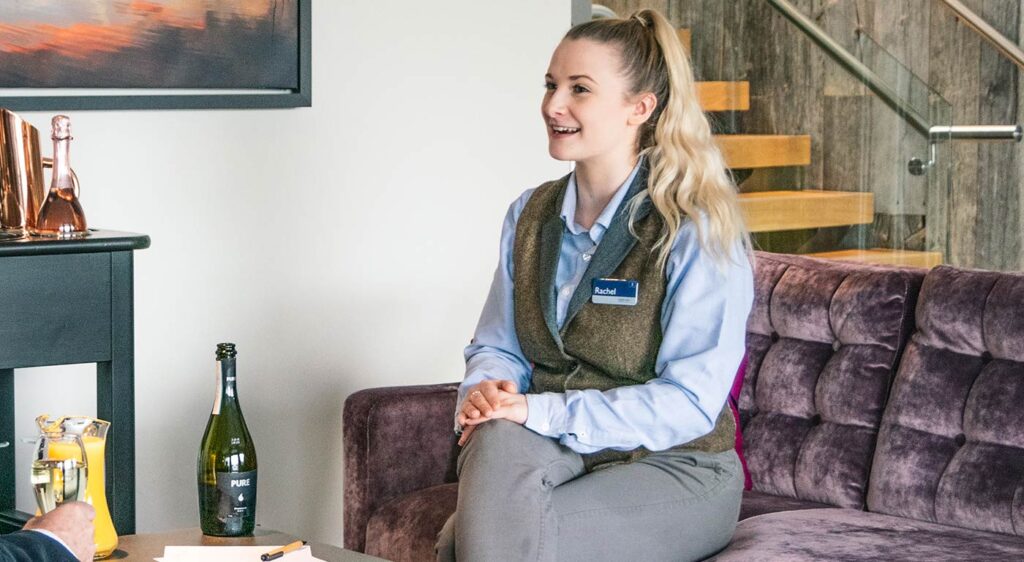 The venue's wedding team helps couples from all over the world to plan their big day, tie the knot and start their married lives with unforgettable memories.  We have looked after brides and grooms from a host of international backgrounds, couples from nearby Ambleside, from London, and from far flung countries including India, China, America and Australia.
Flexibility is the key, with the team able to prepare and dress the venue to cater for wedding parties of 20 or large-scale ceremonies for nearly 300. 
"We have the experience to create intimate wedding days for a couple's nearest and dearest, or larger ceremonies with hundreds of guests. We give couples the flexibility to plan their big day, mapping it out precisely as they wish."

Rachel Baines
"Your team were faultless, helping with any queries and questions without hesitation. They were all on hand whenever we needed them, even the day after the wedding."

Bride and groom, Victoria & Joe
What is the best part of your job as a wedding organiser in the Lake District?
"I really enjoy putting all the stationery, décor and final details together in the run up to and on the wedding day. When working together with our couples, I love the planning process and being able to use my creativity to ensure their day is exactly what they imagine it to be.  It's so rewarding to the see our couple's faces light up when they view the room before their guests come in and see that their vision has come to life."

Lucy

"Personally, I love standing at the top of the Gallery with the bride before her music starts and she walks down the aisle. There's nothing left to plan and the last 18-24 months of organising have built up to this 10 minutes of nerves and excitement and trust that her dream day is about to begin. Building up a relationship with our couples is so important and I love that moment when they look to me to guide them to their first step down the aisle. No matter how many times I do it, it always makes me feel proud of them."

Rachel Baines
"The best part of my job is the satisfaction of helping couples create their dream wedding. I get to witness the joy and happiness of the couple and their families on the wedding day. Seeing all the planning and hard work come together to create beautiful and memorable events is incredibly rewarding."

Ewelina
How did you get your job as a wedding co-ordinator at Low Wood Bay?
Lucy graduated from university with a degree in Business & Tourism management and was looking to start a career in weddings or events.
"I saw an advert on the website for a wedding & events assistant and knew this would be perfect for me. Following a great interview with the weddings manager, the role was offered to me and I quickly worked my way up to a wedding & events co-ordinator position – I haven't looked back since!"

Lucy
After attending a friend's wedding when she was 18, Rachel knew that she wanted to be a wedding co-ordinator so got in touch with the weddings manager here at Low Wood Bay for some advice.
"She told me to start from the bottom, work my way up and get as much experience as possible, so after shadowing her on a couple of wedding days I bagged myself a job on the hotel reception. Six months later I was planning small scale events and it all snowballed from there. I have been co-ordinating weddings now for over 7 years and it's seen me through getting engaged, getting married and having a baby. Low Wood Bay has really become my second home."

Rachel
"I previously worked as a wedding planner in a small hotel and I sought the opportunity to work for a busy, larger wedding venue. The position at Low Wood Bay gave me the opportunity to develop the role with the facilities that are offered here, and I am really glad they did!"

Ewelina
For more information about holding your wedding at Low Wood Bay Resort & Spa, please feel free to give one of our wedding co-ordinators an introductory call on 015394 39479.
All in a day's work – A range of different careers in hospitality.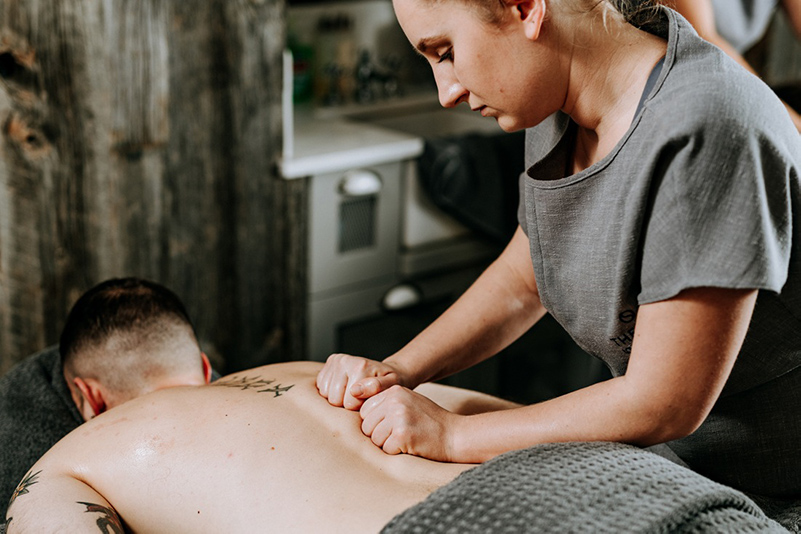 A Career In Hospitality
At English Lakes Hotels, Resorts & Venues, we have some great jobs available. It's not just the obviously crucial positions, from a restaurant assistant or reservationist to a breakfast chef or customer service supervisor.
Hospitality roles are by nature highly varied with team members working in a range of diverse environments, whether it's in food and beverage services or housekeeping, concierge and reservations.
And then of course there is a highly professional, qualified team of people to ensure our spa services run like clockwork.
Kiera Carrick, Spa Training & Development Manager
Here we talk to Kiera Carrick, Spa Training and Development Manager at Low Wood Bay Resort & Spa.
How did you start your career?
I've worked in hotels since I was in my early teens, after school and at weekends. I originally did housekeeping and turn down service and then progressed on to front of house and then worked as a head waitress. That was the springboard to a career in hospitality.
I'd always been passionate about the beauty industry and decided to take on a course in facials and skincare. I loved it so much I ended up staying at college to do NVQ Level 2 and 3 in beauty therapy.
Was it always the dream to work in the spa industry?
Honestly no, not at first. It was never something I had even considered possible as a career until I started the college course and realised it was something I could see myself doing and enjoying.
What training have you had to complete?
Initially I did my Level 2 and 3 NVQ in beauty therapy. Once I got established in the industry, I've followed up by completing a range of courses with different brands over the years, including ESPA, Decleor, Elemis, St Tropez, CND Shellac.
When I became head therapist at Low Wood Bay, I did a 'train the trainer' ESPA course which has allowed me to be able to deliver ESPA training to our therapists in the spa.
Is there a typical day in the life of a training and development manager?
Every day is different, there's a lot of organisation and planning involved for training and ensuring I have all the equipment required and I cover everything I need to in the training session. I also try to make training enjoyable and fun whilst learning.
Tell us about your involvement with Kendal College and training for new spa therapists?
It's very exciting to be assisting Kendal College in training students in ESPA with a pathway for them to come out with a qualification and employment at Low Wood Bay Resort & Spa.
When I first qualified, I found it initially challenging to get into the industry straight from college, so I would have jumped at this opportunity that we are able to offer now.
This initiative is designed to ensure that newly qualified therapists have an earlier opportunity to gain experience and earn a professional wage.
I can oversee the therapists and see at first-hand how they are getting on with their ESPA training, ensuring they have all the tools and knowledge they need to go into the industry with confidence and excitement.
We've also started to specialise in certain treatments, with spa therapists completing Oncology massage qualifications through the accredited Jennifer Young Training School. Their training has included Level 1 and advanced cancer awareness, as well as holistic facial, hand, nail and foot treatments.
Any tips on how to complete the studies?
Everyone learns differently but I think the main thing is to not overwhelm yourself and come up with a way that helps you remember what you need to learn.
It might be something completely random and trivial, but it doesn't matter if it helps you remember. Being a therapist is quite a practical role, and so gaining as much practical, 'hands-on' experience as possible is a key factor in ensuring that you feel confident and make guests feel comfortable.
Describe the atmosphere at Low Wood Bay Resort & Spa.
We have a great atmosphere here – we all work well as a team to help each other and deliver the best possible service to our guests.
Why would you recommend working at Low Wood Bay?
The venue and the hotel group as a whole has given me so many amazing opportunities to learn and develop my skills to get to where I am now. They invest in the staff and want you to excel and enjoy coming to work.
Working for English Lakes Hotels, Resorts & Venues
As a family business, the hotel group prides itself on flexibility, professional development and providing progressive, diverse career opportunities for staff, equipping them with the skills they need to succeed.
Our commitment to workforce development includes support not only to help embed strong customer service and team working skills, but English Lakes also seeks to provide additional benefits to make a difference in terms of working hours, travel to work and offering accommodation where we can.
Jobs & Careers at English Lakes
If you're interested in working for us, take a look at the current jobs at English Lakes we have on offer.
"We have a great atmosphere here – we all work well as a team to help each other and deliver the best possible service to our guests."

Keira Carrick | Spa Training & Development Manager
When you take a hotel break in the Lake District, have you ever considered who might have visited or even stayed at the venue before you? Would you know if any historic figures or famous faces from the past have been in the very same room as you?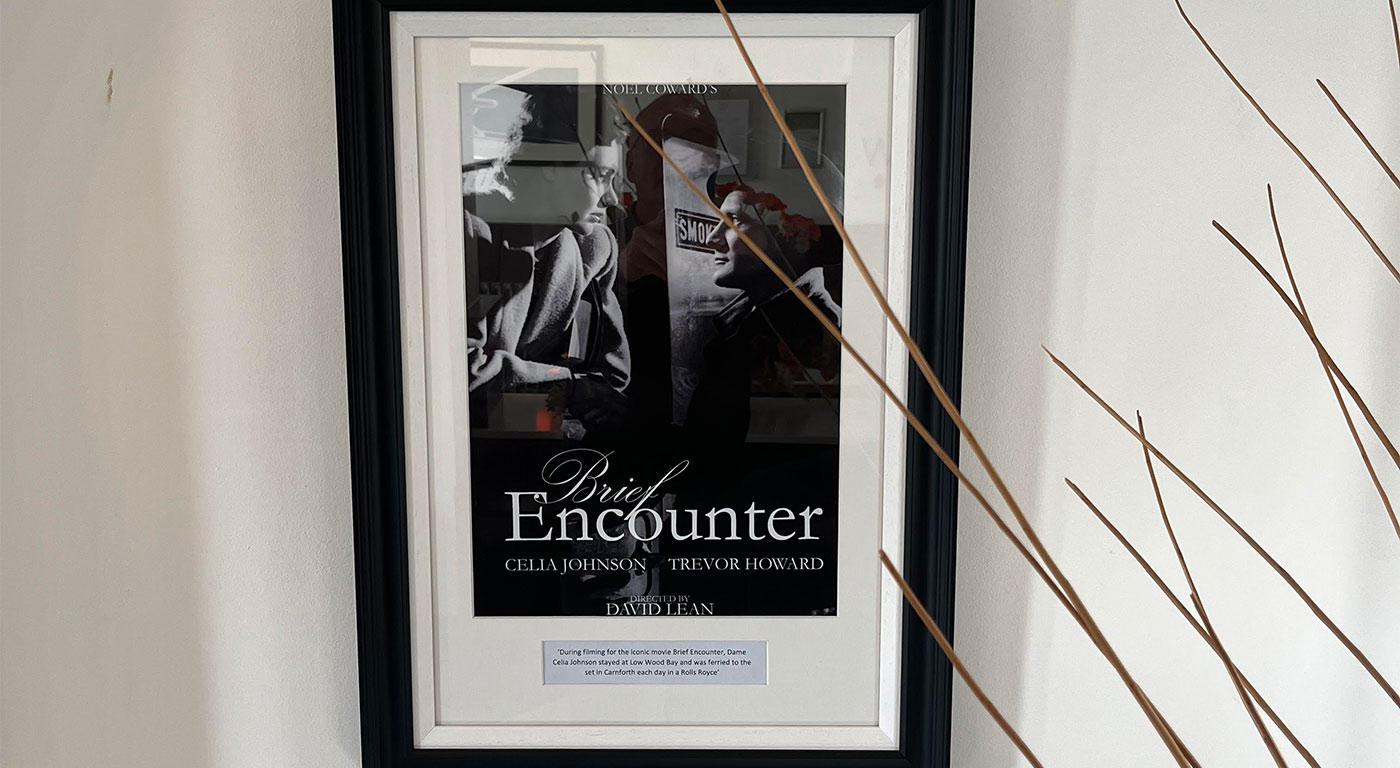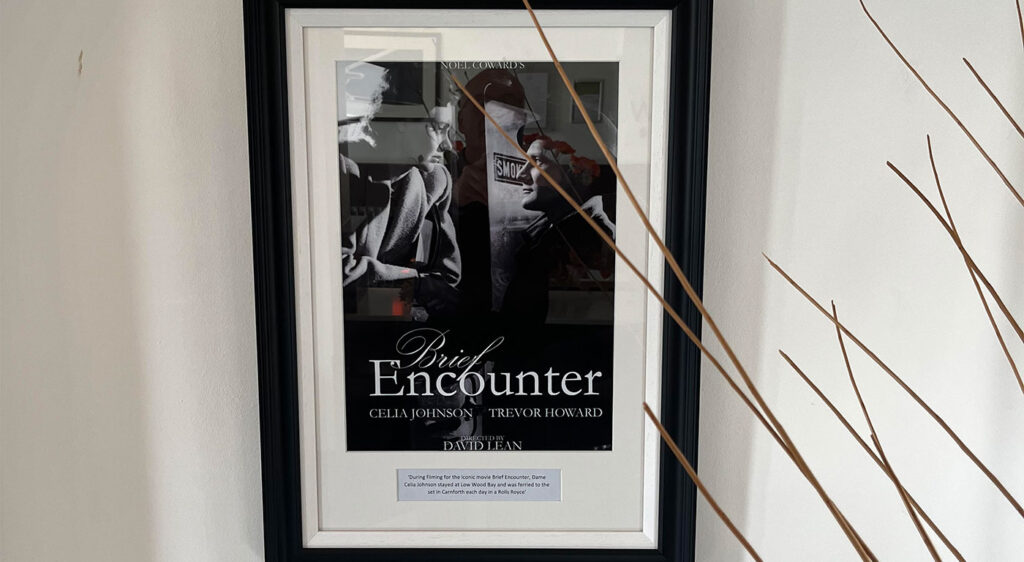 Lake District Stays With Celebrities Past & Present
From royal visitors to filmstars, our venues have hosted a number of illustrious names over the years, including Her Royal Highness The Princess Royal, the late King Hussein of Jordan, The Earl of Wessex and the current King Charles III when he was Prince of Wales.
And Hollywood royalty amongst our guests include household names such as Tom Cruise, Nicole Kidman, Joan Collins and Henry Cavill.
Further back, renowned poets, writers and artists including William Wordsworth, JMW Turner, John Ruskin and John Constable were regulars at Low Wood Bay.
Celebrating Low Wood Bay's Movie Connections
So, the recent stay of Lucy Fleming was an opportunity to celebrate the venue's historic movie connections, notably with that truly iconic film from the 1940s, Brief Encounter.
Lucy is the daughter of Dame Celia Johnson, who was resident at Low Wood Bay Resort & Spa during the filming of Brief Encounter in 1945. We were thrilled to host Lucy and her husband Simon Williams, with the hotel as a staging post for their play, 'Posting Letters to the Moon', which was shown at The Theatre by the Lake in Keswick.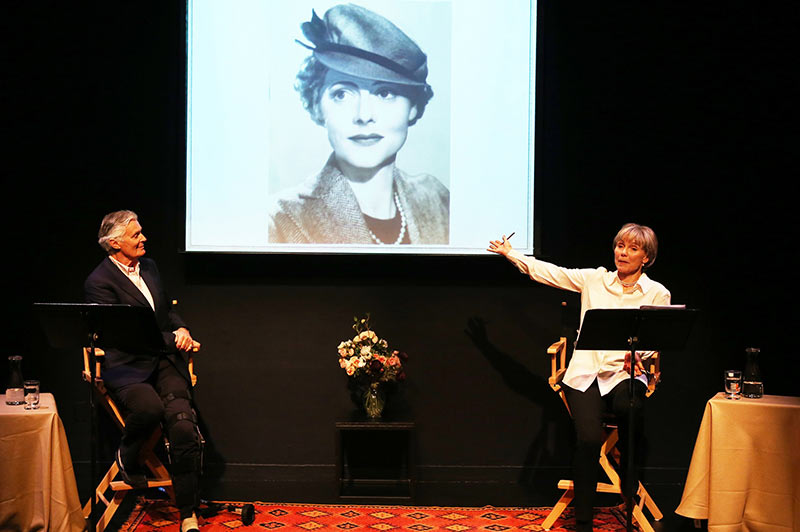 The play is a touching portrayal of life during the Second World War through the correspondence between the Oscar-nominated actress and her explorer and writer husband Peter Fleming, the brother of James Bond creator Ian.
It includes Celia's experiences of working with Noël Coward which led to her starring role in the film. Peter Fleming was away for most of the war, and in his letters, he writes about his adventures working on deception in India and the Far East.
To mark Lucy's stay over 75 years later, a framed and inscribed copy of a Brief Encounter movie poster was presented to her, and the picture has been mounted in the hotel as a permanent reminder of her mother's residence here.
Brief Encounter Filming At Carnforth & The Langdale Valley
Celia Johnson was rumoured to have stayed in room 19 but to this day, no-one can quite be sure. She described the hotel and recalls a warming fire being made up in her room and the provision of a late breakfast after filming throughout the night.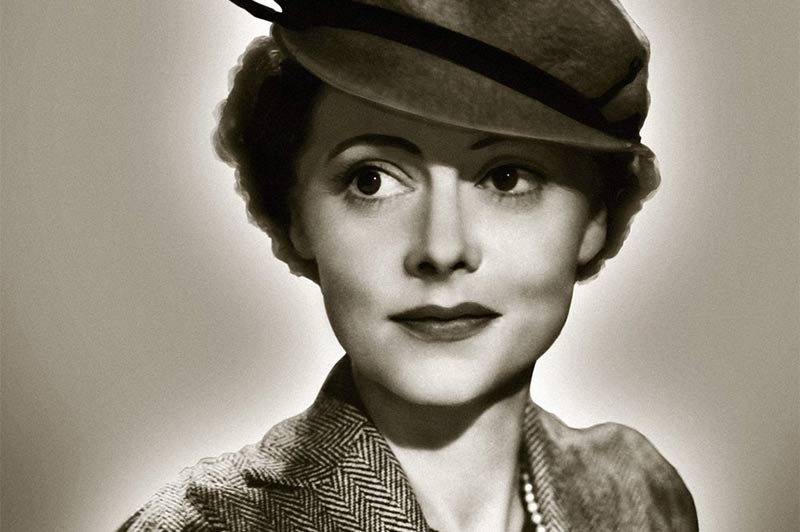 In an excerpt of a letter written by Celia to her husband during filming, she writes:
"We are living out at Windermere in a frightfully comfortable hotel where we have fires in our bedroom, breakfast in bed, in fact every mod con."

Celia Johnson
She was chauffeur driven each day by Rolls Royce to Carnforth station and also for a day's filming up in the Langdale Valley for one of the most famous scenes in the movie at Middle Fell Bridge, Dungeon Ghyll.
In her letter, Celia explains:
"Today being Sunday we went out to look for little bridges for the little scene on the bridge and went all round the lakes and up and down the hills and it was simply lovely. I didn't know this part of the country was so beautiful."

Celia Johnson
Hosting Film Crews at Low Wood Bay Resort & Spa
Our former chairman Michael Berry mentions the film crew's stay in his book on Lakeland history thus:
"Brief Encounter is one of Britain's best loved films. Film crews bring an added buzz to all directly involved and indeed bring additional business to the hotel from the locals who are curious to know what is going on."

Michael Berry
Other films with which our venues have been involved include The French Lieutenant's Woman from 1981 starring Meryl Streep and Jeremy Irons, Killing Me Softly, the 2002 thriller starring Heather Graham and Joseph Fiennes, and Snow White and the Huntsman which starred Kristen Stewart, Chris Hemsworth and Charlize Theron.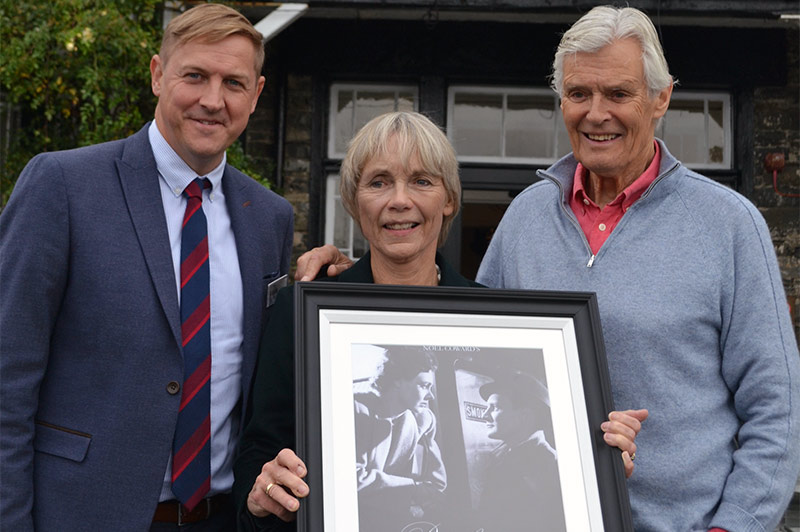 Lucy Fleming said:
"It's been lovely for Low Wood Bay to be involved in our plans to bring our production, 'Posting Letters to the Moon', to Cumbria, and to explore the venue's connections with Brief Encounter.

My mother, Celia Johnson, very much enjoyed staying at the hotel during the filming of the movie and travelling to Carnforth each day in a Rolls Royce, so it's a joy to follow in her footsteps."

Lucy Fleming
In his book, Michael Berry adds:
"These brief encounters are all great fun and add an extra dimension to the life and work of the hotel team."

Michael Berry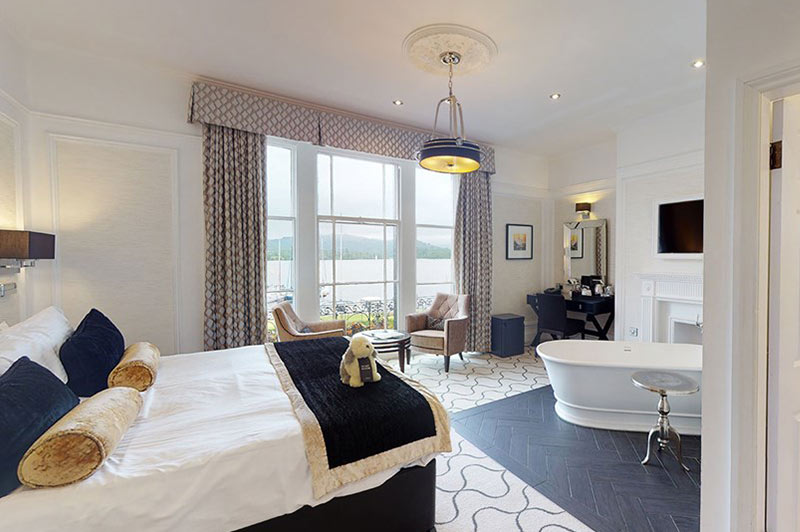 So, if you're settling in for your stay here at Low Wood Bay, especially if it happens that you're booked into room 19, take a moment to seek out the picture on the wall in the reception lounge and think about life as a film star in residence back in an altogether different time.
"We are living out at Windermere in a frightfully comfortable hotel where we have fires in our bedroom, breakfast in bed, in fact every mod con"

Celia Johnson
Working in the Lake District has many benefits, not least being surrounded by stunning scenery and some amazing small village communities. It's also good when your Low Wood Bay manager organises a fun evening of teambuilding activities!Previous
Three-person Ski Race
Egg Catching
Three-person ski race
Space Hopper Race Leader
Space Hopper RaceNext
Created Tuesday, August 2, 2022, by Tina Alexander
Jobs in Lake District Hospitality – Work Hard, Play Hard
Jobs in the Lake District hospitality industry have gone through difficult times in the last few years. But as the country gets back into full flow and Lake District short breaks and Lakeland holidays are very much back on the agenda, the teams at Low Wood Bay are as always, ready to welcome visitors to the resort.
Last week, as a way of saying 'thank you' for a very successful quarter the managers of Low Wood Watersports and The Spa – Dan, Gary, Klara and Abi – organised an hilarious evening of fun and frolics. The added benefit was that it was also a great team builder.

Thirty-seven people from the two teams met for their safety briefing at 5.30 pm – all wearing buoyancy aids (because it will look hilarious on a space hopper!!). So, three teams of 12 with Callum from Watersports as the organiser and adjudicator.
Gary Tennant, Manager of The Spa, said …
The teams at Low Wood Bay work incredibly hard, and so a few of the managers got together to work out how we could show our appreciation. We are incredibly proud of the individuals and teams that provide excellent service, always going above and beyond expectations.
Building Memories for our Low Wood Bay Employees
The teams at Low Wood Bay can be like family, especially to those who are living away from home, perhaps for the first time. Klara, Low Wood Bay Leisure Office Manager, was keen to stress how important it was to create lasting memories for our Low Wood Bay staff, as well as for our guests.
Eggs, Spoons, Skis and Space Hoppers
The three teams chose their name, with best name getting extra points. We had Dan's Pretty Girls; Jardine's Angels; and Dougal Duodena Doudesses. You try choosing the best! The team captains, Charlie, Gary and Dan, called their teams to order, and the competition was on.
We kicked off with the Ski race with three people from each team racing against each other and covering one end of the lawn to the other. Hilarious on dry grass.
Everyone had to have a turn on the Space Hopper Relay. The loudest supporting team got extra points, as well as the winners of course.
The egg and spoon race was not just a straight line affair. It was around a course of cones, as well as having to limbo under an obstacle. Great fun.
Eggs also featured in the egg throwing competition to determine who could throw an egg the furthest without it breaking. There were several scrambled attempts at this one.
The competitive activities were rounded off by a rowdy Mega SUP slalom event. Two teams competed against each other, to the cheers of the crowd and various passers by who got involved.
The competitors moved to Low Wood Bay Conference Centre where the fire pits were lit and dinner and refreshments were laid on. There were medals for everyone, and trophies for the winning team.
A great evening of fun and hilarity was had by all.
Jobs at Low Wood Bay
Looking for a job in the Lake District? Check out the positions available at Low Wood Bay, and get in touch for more information, or to apply.
The Low Wood Watersports team are delighted to present their most recent acquisition – a Mega SUP! Designed to hold up to 8 people – you can imagine the hilarity involved in keeping all 8 aboard and moving forward in the same direction!
What is SUP?
SUP is short for stand-up paddleboarding. It might be relatively new concept and outrageously fun to us, but the roots of stand-up paddleboarding are over 3000 years old. Peruvians rode the waves on 'caballitos de totora' or little horses made of reed. These water borne craft were made primarily for fishing but were also a form of entertainment. Down through the years SUPs have also been used as rescue craft, transportation and competitive sport. Indeed, the gondoliers in Venice, although not technically 'surfing' the wave, were stand up paddlers.
We've all seen surfers riding the wave at great speed. SUPs are quite different, and although they bear the similarity of being a board, rather than riding a wave at speed, SUPs are designed to glide over the wave making them better in more stable water.
And a Mega SUP?
Think SUP on steroids! Our Mega SUP is a gigantic – over 18 foot long! – stand-up paddleboard. Large enough to carry up to 8 people at once. Great for fun and games, exploring the lake, riding surf and working as a team, Endless fun for family groups, friends or team building.
Are you up for the challenge?
Calling all groups of up to eight people (max. 700 kg) – whether family, friends, or for team building. Our RTM Big ISUP 18'2 is available for hire at Watersports at Low Wood Bay. Price per person is £20. Fun rating – priceless!
Call 015394 39441 to book or for more information.
Across all of our North Lancashire and Lake District hotels, we place great emphasis in providing training and career development opportunities for our staff. That in turn means a better service for our guests.
This can often include more specialised training in areas that most people have never really considered. For our team of spa therapists at Low Wood Bay Resort & Spa, it's a good case in point.
Three of the team have completed an Oncology massage qualification through the accredited Jennifer Young Training School. This professional qualification has equipped them with the skills to help with the treatment of cancer patients, including Level 1 and advanced cancer awareness.
Oncology massage is a certified qualification which gives spa therapists the skills and knowledge to undertake gentle, sensitive massage treatments to patients going through different stages of cancer.
Beneficial Treatment for Cancer Patients
Massage can be valuable contributor to healing in both mind and body, and research shows that it can be a beneficial treatment for patients having cancer treatment or recovering from the disease. Physical and emotional benefits are well documented from reducing pain, nausea and anxiety through to improving circulation, mood and wellbeing.
Katie, Hannah and Beckie are now qualified to offer oncology massage, as well as a range of specialist recovery treatments including facials, manicures and pedicures for cancer patients.
These types of treatments are not currently fully recognised as standard in the industry and have not been given due prominence. The aim for The Spa is to change that and ensure that a cancer patient seeking some relief can be professionally cared for during a really difficult time in their life.
Taking part in the oncology treatments training has been a highly rewarding experience for the trio of therapists, giving them the chance to develop additional career skills.
Committed to Training and Development
With a more detailed approach to training and helping team members to gain industry related qualifications, Low Wood Bay Resort & Spa is already working in partnership with Kendal College and ESPA to enable the spa therapists to progress through a specialist advancement programme.
The ESPA certification trains them in line with the highest industry standards in body and face treatments, including luxury brand knowledge, customer service and hospitality skills.
Low Wood Bay supports Paddlers for Life
Research shows that exercise and treatments like oncology massage bring cancer survivors a range of physical and emotional benefits. The hotel group also supports breast cancer charity Paddlers for Life, which has two dragon boats at the Low Wood Bay Watersports Centre for use by patients and families to help build friendship and support networks.
Recruitment, training and staff development are all foundation stones of our ethos here at English Lakes Hotels. Products and Training Manager, Annabel Berry, explains how the group is investing in more specific training for our spa therapists.
Annabel Berry, Product and Training Manager at The Spa at Low Wood Bay
Industry and Training Collaboration
We recognise that a great hotel stays and memorable guest experiences at Low Wood Bay, or anywhere in the Lake District are created by the professionalism of our teams.
The Spa at Low Wood Bay
That starts with good training, the attainment of industry related qualifications and the development of key customer services skills. And it's why The Spa at Low Wood Bay have struck up a unique partnership with Kendal College and ESPA to deliver a specialist training programme for spa therapists.
Low Wood Bay Resort & Spa is working with the college and training provider to give budding spa therapists advancement skills to develop their career paths. The idea is to give them much earlier opportunities to gain experience whilst earning a reasonable wage.
It's a huge challenge for newly qualified therapists to get on the first rung of the career ladder. So we approached Kendal College and ESPA to see where they could help.
Comprehensive Spa Training
Our spa therapists acquire a range of skills to ensure they are ready for work, from training in manicures, pedicures and facials through to aromatherapy and Swedish massage.
The ESPA certification delivered through the college means our spa therapists are trained to some of the highest industry standards in body and face treatments. It is equipping them with luxury brand training – and customer service and hospitality skills – to give them a head-start when they start applying for full time roles.
A contracted work experience with Low Wood Bay Resort & Spa allows them to earn a proper spa therapist's wage as they gain much needed experience. We want them to have more comprehensive theoretical and practical training to ensure they are more fully prepared for the world of work.
Creating Bright Futures
The feedback from Kendal College thus far is extremely positive, with Head of Faculty for Leisure & service Industries Richard Axford commenting: "We are extremely proud to be collaborating with such high-quality brands as Low Wood Bay Resort & Spa and ESPA.
"It is exposing our learners to industry leading training and will mean they are qualified at a high level upon completion of their studies. Our motto is 'creating bright futures' and this pioneering scheme means our learners are better equipped and on a pathway to an outstanding career."
Our first cohort of trainee spa therapists has started the programme so they can get paid work experience which either leads to a permanent job here with the hotel group, or the chance to secure another job as a result of the training they have received.
Jobs at English Lakes Hotels
For more information about vacancies in any of our hotels, restaurants and Spa, take a look at English Lakes Jobs Page.
Over the weekend 25th to 27th March, Low Wood Bay resort interrupted its normal steady-paced peaceful and quiet idyll of Lake District life to host the glorious and unique sights and sounds of 73 vintage and classic cars roar into life and set off on three days of historic rallying.
Credit: Rally the Globe and Sharp FilmsPrevious
Bentley Supersport at the start line of the 2022 Generations Rally
Talbot AV105 navigating narrow country lanes
Blue MGB GT riding by Buttermere
Red Porsche 356B exiting a shallow ford
Trio of classic cars on a lakeland back lane.
Frazer Nash-BMW 328 on the finish line with driver and navigatorNext
Created Tuesday, March 29, 2022, by Tim Ingle
Generations Rally
This was Rally the Globe's first ever Generations Rally, designed to introduce historic rallying to a younger generation, preferably alongside a member of the same family experienced in the sport.
The driver, navigator and car combinations that congregated at Low Wood Bay Resort & Spa made for a colourful festival atmosphere, thrilling guests, the team at Low Wood Bay and visitors to the Lake District. Under vibrant blue skies in perfect Spring conditions, the hotel welcomed rally entrants from far and near, including twelve cars from mainland Europe and even a crew from as far away as USA.
The Northern Lakes
The competitors enjoyed lunch at Low Wood Bay's newly refurbished restaurant, The W, and a welcome from Rally Director, Fred Gallagher. After the necessary safety and compliance checks, the cars were off on the Northern Lakes leg of the rally. A gentle 108 mile start for the newcomers to the sport, passing Wordsworth's Cottage in Grasmere and on towards Thirlmere and Helvellyn. The steep climb up and over the impressive Honister Pass provided stunning Lake District views – a perfect day for open top motoring. Buttermere, Crummock Water and Bassenthwaite were also note-worthy sights on this leg of the scenic northern lakes challenge.
However, this was not simply a scenic tour of the Lake District. Over three days driving, competitors tested their skill in ten Regularity Sections, where the goal is to complete the section as close as possible to the expected time-frame – a great driver/navigator bonding exercise. There were also seven speed tests on derestricted private land, so lots for a new generation of drivers and navigators to cut their teeth on.
Stage 2: North Pennines & Yorkshire
The rally upped the ante on Day 2 with 207 miles of driving through the open roads of North Pennines & Yorkshire. The first challenge was leaving Ambleside on the aptly named Struggle and up and over the steep and narrow Kirkstone Pass. There were time trials and Regularity Sections aplenty, including Little Mell Fell, Lowther Castle and all the way over to County Durham with a stop for lunch at historic Bowes Museum. The open roads of Swaledale and Wensleydale eventually brought tired but exhilarated competitors back to Low Wood Bay for a well-deserved dinner, again at The W, with fabulous sunset views over Windermere.
Stage 3: The Southern Lakes
Sunday morning dawned clear and even brighter than the day before if that was possible. The competitors set off on their last half day adventure. This time it was 81 miles in the Southern Lakes. Challenging twists and turns in Grizedale forests and along narrow lanes flanked by drystone walling. Not much turning room if navigators got it wrong! The infamous white-knuckle Hardknott Pass and Wrynose Pass gave way to picturesque Langdale Valley, and 'home' to the finish line at Low Wood Bay.
Congratulations to Steve and Alex Chick in their Austin Healey Mark I who were the Classic Category winners, and to Martin Hunt and James Galiver in their Frazer Nash car. After the obligatory champagne celebration, a satisfying lunch of traditional Roast Beef and Yorkshire Pudding was served up by Chef in ………., followed by the trophy presentations.
The team at Low Wood Bay waved goodbye to the tired, but exhilarated competitors who had enjoyed laughter, fun, challenges, the very best views of the Lake District. Lasting memories were created in a sport that is set to continue down the generations.
The Generations Rally certainly re-created the excitement and adventure of the golden age of rallying. Low Wood Bay eagerly awaits future opportunities to welcome all generations of car rallying enthusiasts to the resort.
"Every single person at Low Wood Bay involved in our event in whatever way, shape or form was absolutely fantastic, incredibly helpful, and always cheery."Loren Price, Rally the World
Not only are we re-opening The W at Low Wood Bay with a new vibrant look and oozing elegance, but we are delighted to introduce the newly appointed Head Chef, Sam Rees.
Sam in newly re-furbished restaurant The W with Restaurant Manager, Craig
Sam is a bright young talent within the English Lakes Hotels group and he has moved across from his role as Chef at Low Wood's Blue Smoke on the Bay to head up the team at The W. Here he tells us a bit about himself and his culinary journey to date.
Why did you decide to become a chef?
I've always loved food but when I was young I didn't know you could have a career out of it. When I was 15 years old, I was offered a weekend job of washing up and peeling potatoes and vegetables. I really enjoyed it and as time passed, I offered to get more involved in the food preparation and cooking. That led to me deciding to go to college to study Hospitality and Catering.
Most memorable career moment with English Lakes?
Sam receiving his Chef of the Year award in 2019 from shareholder Jonquil Cook and Chairman and Managing Director, Simon Berry
I've enjoyed so many memorable occasions during my career at Low Wood Bay Resort & Spa, but the stand-out moment was being awarded Chef of the Year in 2019! This is voted on by the team, so I felt really proud that they thought so highly of me.
Who is the biggest inspiration on your career?
Lots of people have helped me on my way throughout my career, and in terms of cooking, I had an exceptionally good working relationship with my first head chef, Gary Mallon. His influences certainly play a part in the chef I am today.
What is the secret to your culinary success?
There's no substitute for hard work and commitment, plus embracing the job and all it entails and enjoying it all. I always strive to be the best I can be, seeking new opportunities and relishing the chance to learn new skills.
Your favourite dish to prepare and why?
A few of the dishes from The W menu, including the famous Low Wood Bay sticky toffee pudding
My culinary speciality is desserts, so I will always be drawn to being creative in the pastry section. Since starting at Blue Smoke on the Bay, cooking over wood on an open grill has given me new opportunities to try new techniques. I recently created a smoked strawberry jam which is always a talking point for the guests. The key to any great dish is in the quality of the produce, ideally sourced locally. And more often than not, simplicity is the key.
What are the key strengths you look for in your team?
For me I'm looking for key attributes such as loyalty, teamwork, dedication and a willingness to learn.
Book a Table at The W
Re-furbished, re-opened and ready to welcome guests and visitors. Call our friendly team on 015394 33338 or book online.