Wednesday, December 7, 2022
by
Tim Ingle
All in a day's work – A range of different careers in hospitality.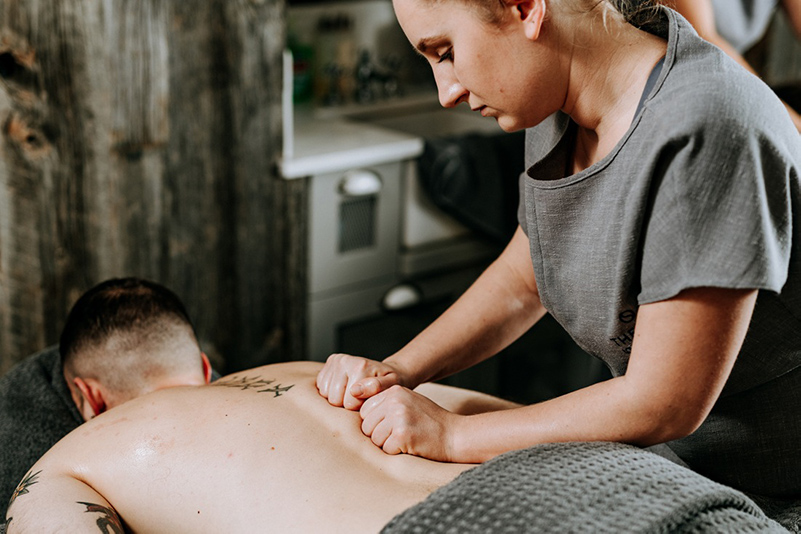 A Career In Hospitality
At English Lakes Hotels, Resorts & Venues, we have some great jobs available. It's not just the obviously crucial positions, from a restaurant assistant or reservationist to a breakfast chef or customer service supervisor.
Hospitality roles are by nature highly varied with team members working in a range of diverse environments, whether it's in food and beverage services or housekeeping, concierge and reservations.
And then of course there is a highly professional, qualified team of people to ensure our spa services run like clockwork.
Kiera Carrick, Spa Training & Development Manager
Here we talk to Kiera Carrick, Spa Training and Development Manager at Low Wood Bay Resort & Spa.
How did you start your career?
I've worked in hotels since I was in my early teens, after school and at weekends. I originally did housekeeping and turn down service and then progressed on to front of house and then worked as a head waitress. That was the springboard to a career in hospitality.
I'd always been passionate about the beauty industry and decided to take on a course in facials and skincare. I loved it so much I ended up staying at college to do NVQ Level 2 and 3 in beauty therapy.
Was it always the dream to work in the spa industry?
Honestly no, not at first. It was never something I had even considered possible as a career until I started the college course and realised it was something I could see myself doing and enjoying.
What training have you had to complete?
Initially I did my Level 2 and 3 NVQ in beauty therapy. Once I got established in the industry, I've followed up by completing a range of courses with different brands over the years, including ESPA, Decleor, Elemis, St Tropez, CND Shellac.
When I became head therapist at Low Wood Bay, I did a 'train the trainer' ESPA course which has allowed me to be able to deliver ESPA training to our therapists in the spa.
Is there a typical day in the life of a training and development manager?
Every day is different, there's a lot of organisation and planning involved for training and ensuring I have all the equipment required and I cover everything I need to in the training session. I also try to make training enjoyable and fun whilst learning.
Tell us about your involvement with Kendal College and training for new spa therapists?
It's very exciting to be assisting Kendal College in training students in ESPA with a pathway for them to come out with a qualification and employment at Low Wood Bay Resort & Spa.
When I first qualified, I found it initially challenging to get into the industry straight from college, so I would have jumped at this opportunity that we are able to offer now.
This initiative is designed to ensure that newly qualified therapists have an earlier opportunity to gain experience and earn a professional wage.
I can oversee the therapists and see at first-hand how they are getting on with their ESPA training, ensuring they have all the tools and knowledge they need to go into the industry with confidence and excitement.
We've also started to specialise in certain treatments, with spa therapists completing Oncology massage qualifications through the accredited Jennifer Young Training School. Their training has included Level 1 and advanced cancer awareness, as well as holistic facial, hand, nail and foot treatments.
Any tips on how to complete the studies?
Everyone learns differently but I think the main thing is to not overwhelm yourself and come up with a way that helps you remember what you need to learn.
It might be something completely random and trivial, but it doesn't matter if it helps you remember. Being a therapist is quite a practical role, and so gaining as much practical, 'hands-on' experience as possible is a key factor in ensuring that you feel confident and make guests feel comfortable.
Describe the atmosphere at Low Wood Bay Resort & Spa.
We have a great atmosphere here – we all work well as a team to help each other and deliver the best possible service to our guests.
Why would you recommend working at Low Wood Bay?
The venue and the hotel group as a whole has given me so many amazing opportunities to learn and develop my skills to get to where I am now. They invest in the staff and want you to excel and enjoy coming to work.
Working for English Lakes Hotels, Resorts & Venues
As a family business, the hotel group prides itself on flexibility, professional development and providing progressive, diverse career opportunities for staff, equipping them with the skills they need to succeed.
Our commitment to workforce development includes support not only to help embed strong customer service and team working skills, but English Lakes also seeks to provide additional benefits to make a difference in terms of working hours, travel to work and offering accommodation where we can.
Jobs & Careers at English Lakes
If you're interested in working for us, take a look at the current jobs at English Lakes we have on offer.
"We have a great atmosphere here – we all work well as a team to help each other and deliver the best possible service to our guests."

Keira Carrick | Spa Training & Development Manager