When you take a hotel break in the Lake District, have you ever considered who might have visited or even stayed at the venue before you? Would you know if any historic figures or famous faces from the past have been in the very same room as you?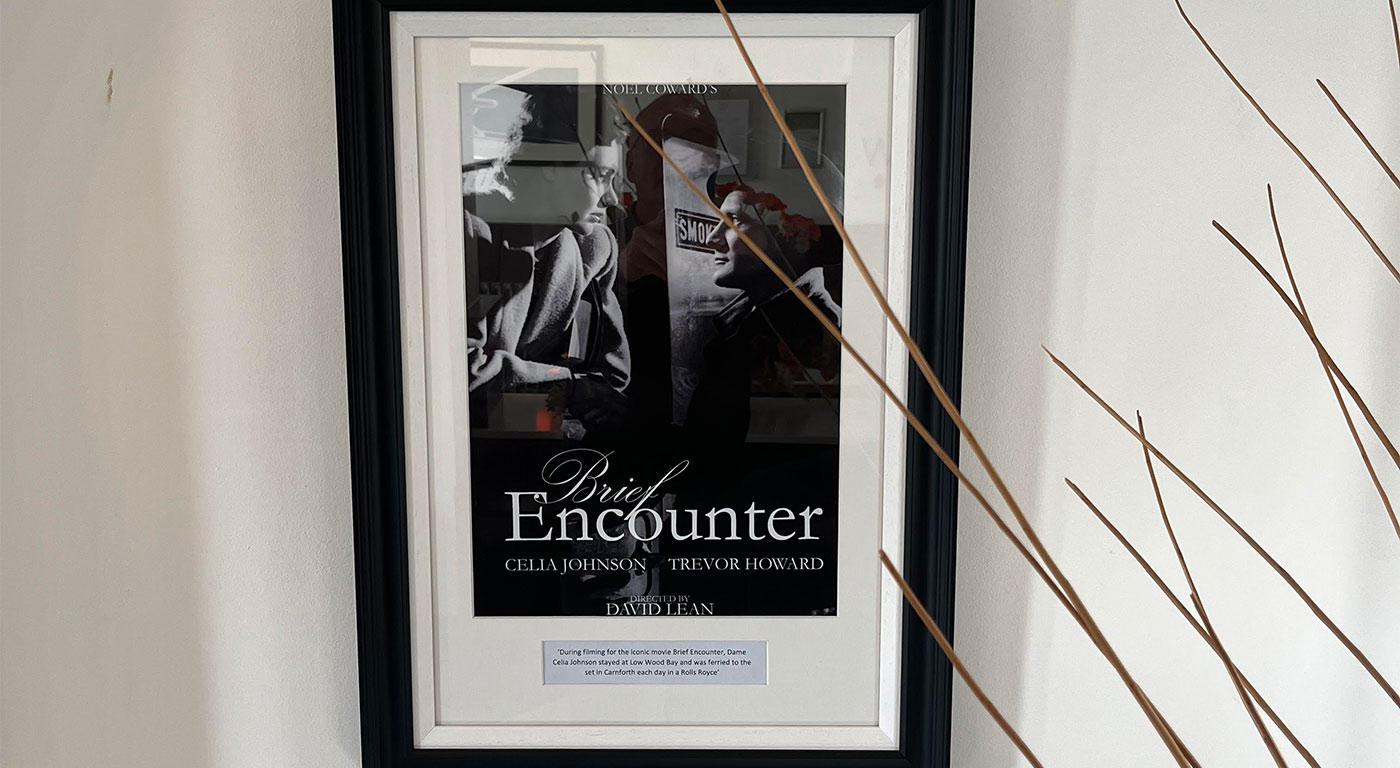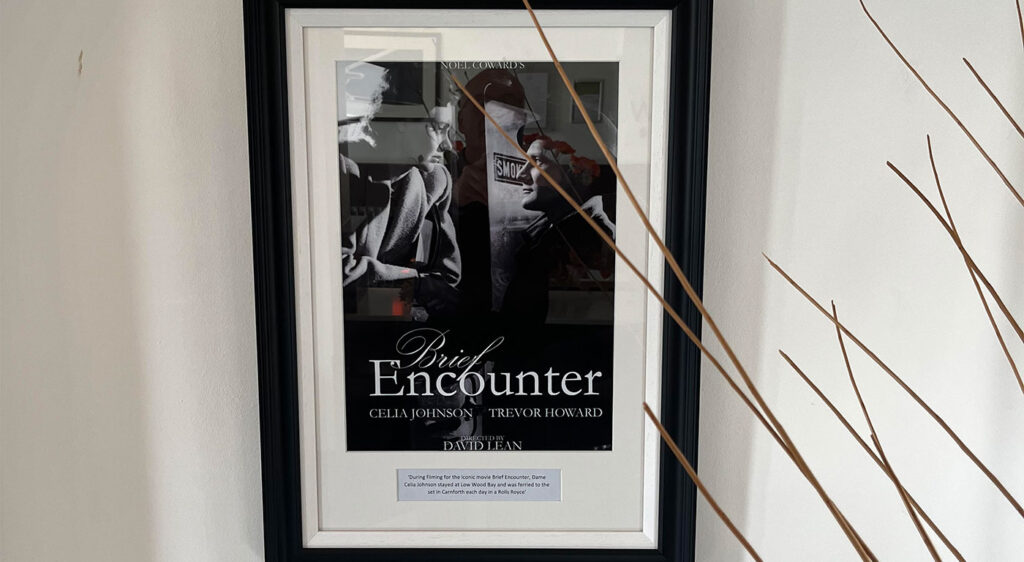 Lake District Stays With Celebrities Past & Present
From royal visitors to filmstars, our venues have hosted a number of illustrious names over the years, including Her Royal Highness The Princess Royal, the late King Hussein of Jordan, The Earl of Wessex and the current King Charles III when he was Prince of Wales.
And Hollywood royalty amongst our guests include household names such as Tom Cruise, Nicole Kidman, Joan Collins and Henry Cavill.
Further back, renowned poets, writers and artists including William Wordsworth, JMW Turner, John Ruskin and John Constable were regulars at Low Wood Bay.
Celebrating Low Wood Bay's Movie Connections
So, the recent stay of Lucy Fleming was an opportunity to celebrate the venue's historic movie connections, notably with that truly iconic film from the 1940s, Brief Encounter.
Lucy is the daughter of Dame Celia Johnson, who was resident at Low Wood Bay Resort & Spa during the filming of Brief Encounter in 1945. We were thrilled to host Lucy and her husband Simon Williams, with the hotel as a staging post for their play, 'Posting Letters to the Moon', which was shown at The Theatre by the Lake in Keswick.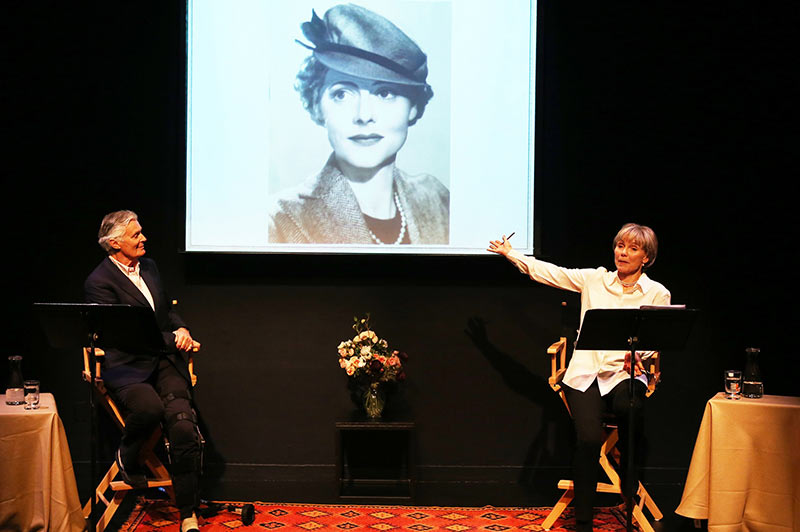 The play is a touching portrayal of life during the Second World War through the correspondence between the Oscar-nominated actress and her explorer and writer husband Peter Fleming, the brother of James Bond creator Ian.
It includes Celia's experiences of working with Noël Coward which led to her starring role in the film. Peter Fleming was away for most of the war, and in his letters, he writes about his adventures working on deception in India and the Far East.
To mark Lucy's stay over 75 years later, a framed and inscribed copy of a Brief Encounter movie poster was presented to her, and the picture has been mounted in the hotel as a permanent reminder of her mother's residence here.
Brief Encounter Filming At Carnforth & The Langdale Valley
Celia Johnson was rumoured to have stayed in room 19 but to this day, no-one can quite be sure. She described the hotel and recalls a warming fire being made up in her room and the provision of a late breakfast after filming throughout the night.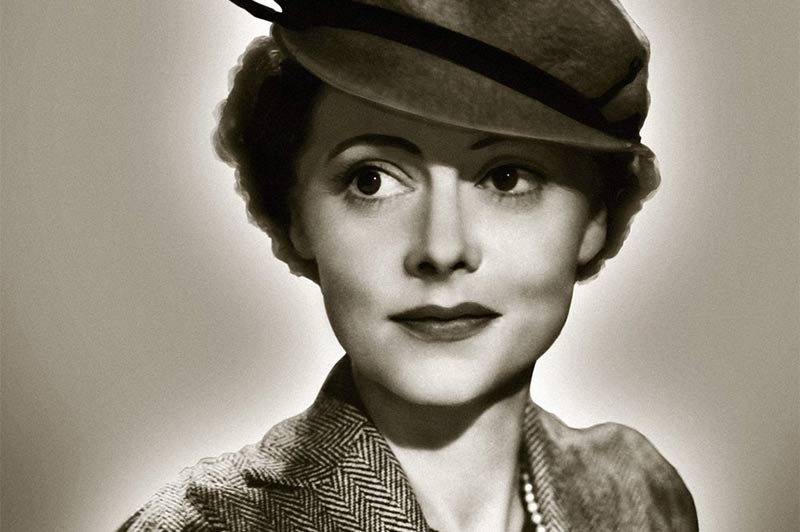 In an excerpt of a letter written by Celia to her husband during filming, she writes:
"We are living out at Windermere in a frightfully comfortable hotel where we have fires in our bedroom, breakfast in bed, in fact every mod con."

Celia Johnson
She was chauffeur driven each day by Rolls Royce to Carnforth station and also for a day's filming up in the Langdale Valley for one of the most famous scenes in the movie at Middle Fell Bridge, Dungeon Ghyll.
In her letter, Celia explains:
"Today being Sunday we went out to look for little bridges for the little scene on the bridge and went all round the lakes and up and down the hills and it was simply lovely. I didn't know this part of the country was so beautiful."

Celia Johnson
Hosting Film Crews at Low Wood Bay Resort & Spa
Our former chairman Michael Berry mentions the film crew's stay in his book on Lakeland history thus:
"Brief Encounter is one of Britain's best loved films. Film crews bring an added buzz to all directly involved and indeed bring additional business to the hotel from the locals who are curious to know what is going on."

Michael Berry
Other films with which our venues have been involved include The French Lieutenant's Woman from 1981 starring Meryl Streep and Jeremy Irons, Killing Me Softly, the 2002 thriller starring Heather Graham and Joseph Fiennes, and Snow White and the Huntsman which starred Kristen Stewart, Chris Hemsworth and Charlize Theron.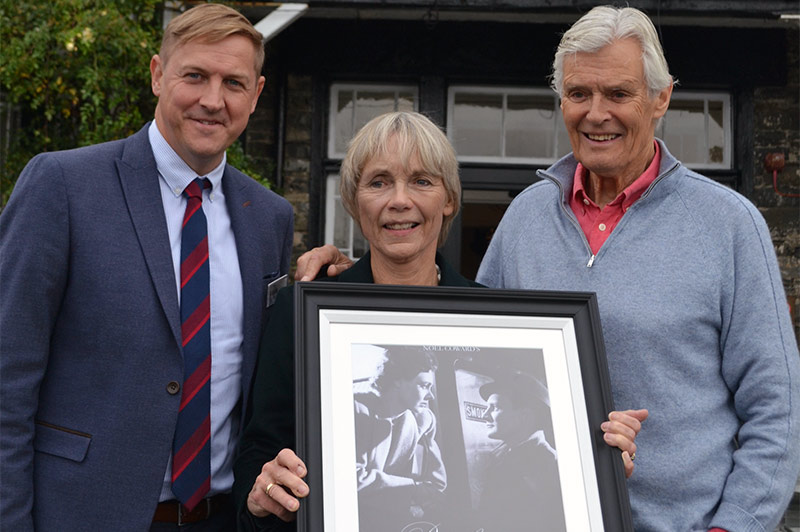 Lucy Fleming said:
"It's been lovely for Low Wood Bay to be involved in our plans to bring our production, 'Posting Letters to the Moon', to Cumbria, and to explore the venue's connections with Brief Encounter.

My mother, Celia Johnson, very much enjoyed staying at the hotel during the filming of the movie and travelling to Carnforth each day in a Rolls Royce, so it's a joy to follow in her footsteps."

Lucy Fleming
In his book, Michael Berry adds:
"These brief encounters are all great fun and add an extra dimension to the life and work of the hotel team."

Michael Berry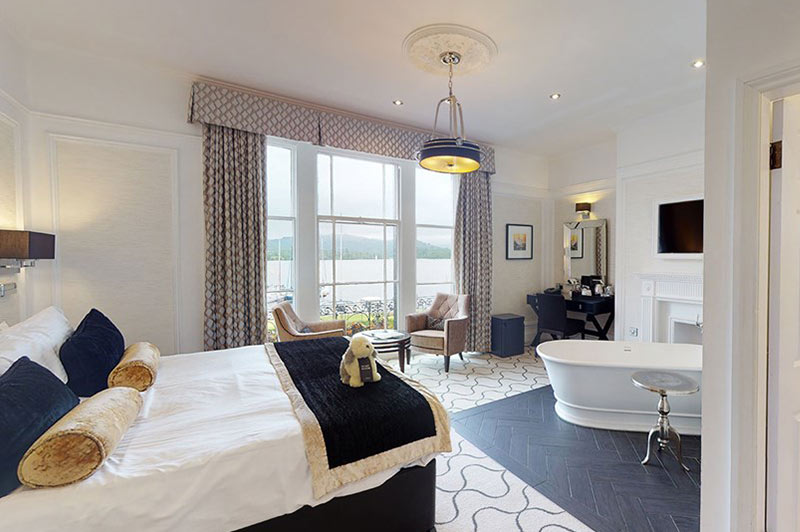 So, if you're settling in for your stay here at Low Wood Bay, especially if it happens that you're booked into room 19, take a moment to seek out the picture on the wall in the reception lounge and think about life as a film star in residence back in an altogether different time.
"We are living out at Windermere in a frightfully comfortable hotel where we have fires in our bedroom, breakfast in bed, in fact every mod con"

Celia Johnson