Angela Martindale probably didn't realise when she got married at Lancaster House Hotel in 2016 that in half a dozen years or so her daughter Nicole Pilkington would in some ways be following in her footsteps.
Nicole is currently a wedding co-ordinator at our Lancashire venue which specialises in helping couples tie the knot with a memorable big day. So is it a coincidence that she landed her favourite job at the same place her mum got married?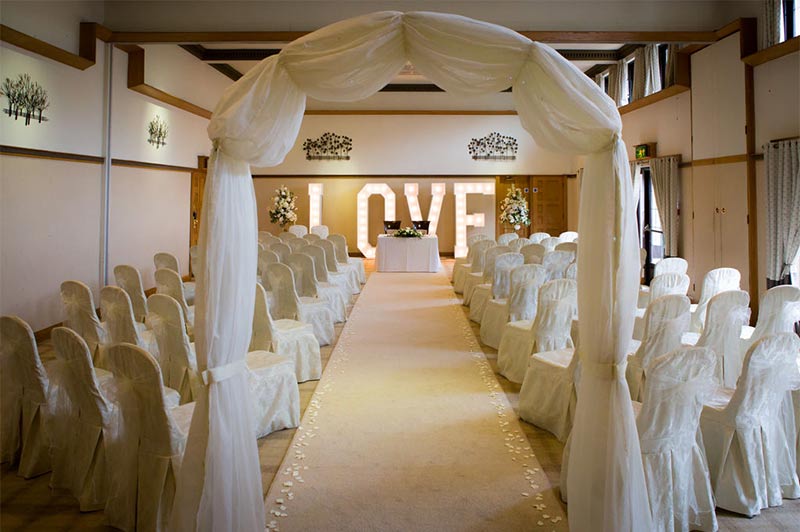 Nicole had worked in a number of roles in hospitality before joining English Lakes Hotels in 2018 as a receptionist. From the moment she arrived she struck up a friendship with Lancaster House wedding organiser Lisa Ng and more or less from day one said she'd love to be involved in helping brides and grooms organise their nuptials.
A Lancashire Wedding Venue Taking Care Of All The Details
As the venue's reputation for wedding events grew, so too did the workload, and when a new job was created, Nicole grasped the opportunity to join the wedding team and has never looked back.
I suppose Mum and my step-dad Andrew's wedding here influenced my thinking without me knowing it. But the idea of getting involved in co-ordinating other people's weddings didn't really hit me until I saw what Lisa did in the job and how rewarding it is.

Nicole
Angela and husband Andrew speak very fondly of their wedding experience at Lancaster House too: "It was just the picture-perfect venue to host our wedding day and they tailored everything to our needs," she enthuses.
"The atmosphere on the day was so relaxing and the staff genuinely friendly and super-efficient. It was the little decorative details and additions which made all the difference, extra special touches you noticed around the hotel.

"We stayed in the main Silverdale bridal suite that overlooks the beautiful grounds. The reception was held in the Dalton suite with bespoke design and natural light coming through the window. The team absolutely catered to our every need down to the final details and helped organise our wedding accessories on our arrival too."

Angela
Angela and Andrew's guest list was around 60 and due to long travelling distances for some family and friends, quite a few took the opportunity to book a room and stay overnight in the hotel.
Lancaster House has around 30 weddings planned in the coming months of 2023, having successfully delivered 37 in 2022, some of which were held over from Covid related postponements. The venue has capacity for up to 50-60 such events each year and Lisa and Nicole are aiming to build on their successful working partnership and grow this side of the business.
Planning your wedding at Lancaster House Hotel
If you are looking for a top venue for your wedding in North Lancashire, Lancaster House may just be the answer! Whether it's to plan a smaller, intimate, close knit wedding experience with family and best friends or a larger scale celebration for up to 140 guests, our team can help you every step of the way with tailored packages, special offers and specific requirements.
Find out more here https://englishlakes.co.uk/lancaster-house/weddings/
call us today on 01524 585 175.