If culture and heritage are you thing, why not combine your stay in North Lancashire with a day trip from Lancaster House Hotel to Leighton Hall?
Set within the Arnside & Silverdale Area of Outstanding Natural Beauty near Carnforth, the history of the hall goes back nearly 800 years and there is plenty to explore. Our receptionist Carolyn paid a visit on a 'big day out':
I'd always thought Leighton Hall with its gardens, tearooms and activities would be well worth a visit, and I wasn't disappointed.
Nestled in wide expanses of picturesque rural land, the history of the hall goes back to 1246 but the welcome and tour of the beautiful manor is by no means dated.
The hall is still home to the current owners, Lucy Gillow Arthurs and Daniel Arthurs, whose ancestors have lived there across many generations. They have been kind enough to open their home to the public to share their history and vast collection of art and furniture.
From the warm welcome at the gate, the customer friendly tour of the hall and its grounds and the delicious home-made cakes and drinks in the café, we immediately felt relaxed.
Unlike so many other country estates and rural houses open to the public, Leighton Hall has 'no ropes or boundaries' in it rooms. Guests are encouraged to sit down in the Gillow dining chairs and to feel the quality of the bird's eye maple wood in the bedroom furniture of Lady Reynold's bedroom.
From the luxury of a modern Lancashire hotel to the grandeur of a country house
The tour starts in the grand entrance hall, and you immediately see the magical 'flying staircase' beneath which nestles a beautiful Daisy table. The guide tells the history of some of the paintings and the clock displayed here and talks about the mystery of the Daisy table.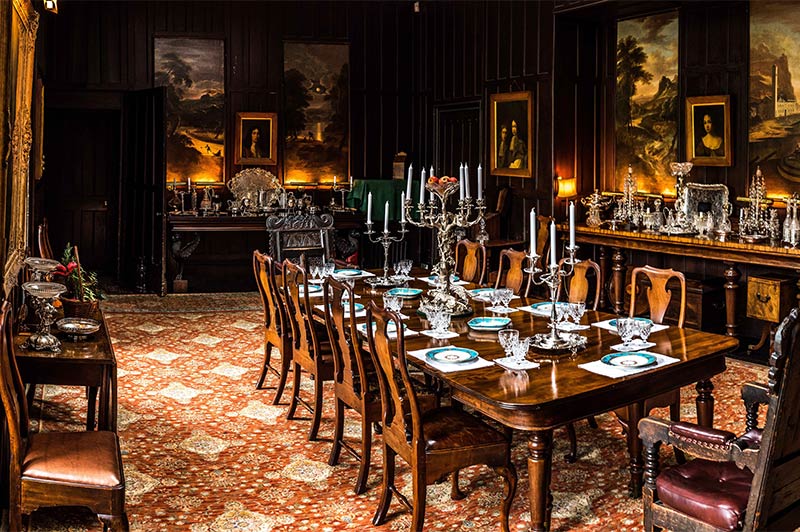 The tour talk was delivered in a friendly, chatty manner and we had the opportunity to ask questions as we went along.
There's plenty of time too to admire the antique pieces of furniture positioned around the rooms, with explanations as to whence some of the pieces were sourced, or what they were used for.
Drawers and cupboards doors are opened to reveal the insides of many curious pieces collected over many years. Many are Gillow manufactured but there are some contrasting French pieces showing marked differences in their design.
Some were highly practical in their use and would have been used on a daily basis. Others were used to house intriguing collections that family members acquired on their travels and showed off to visitors in days gone by.
In the music room, we were encouraged to relax and take a seat whilst discovering the history of the room and renowned performers who have entertained the family and their guests in the past. The cosy drawing room and its bay window extension allow for a moment to enjoy the countryside views too.
A visit upstairs to the principal bedroom of Sir James and Lady Reynolds reveals a very different style of furniture which was not made by the Gillows. The highly ornate bed, matching wardrobes and drawers give a contrasting vibe to the furnishings of other rooms.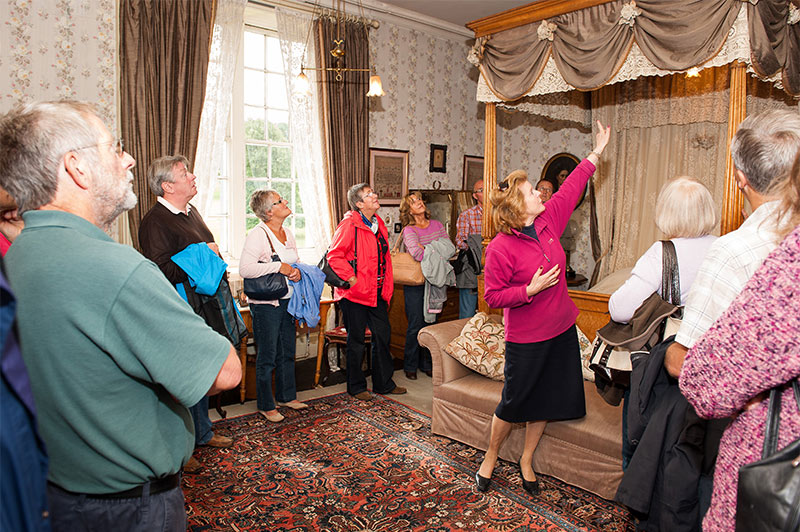 There is small, intimate chapel in the hall where the family used to go to pray and attend services in the privacy of their own home.
We also got a peek at the servants' quarters downstairs: seeing all the bells to summon staff to the many different rooms around the house was quite an eye opener. Learning each bell's individual tone to respond to the correct room must have been a nightmare.
Lots to see and do during your North Lancashire hotel stay
Following the very informative and entertaining tour of the hall, we were treated to a highly skilled falconry display. The recall demonstrated by one of the birds would make any dog owner envious, instantly responding to the trainer and returning to the ground on command.
Our day was brought to a satisfying conclusion with a trip to the tearooms where you can enjoy a drink and snack on the homemade cakes, either sitting inside or outside in the sheltered courtyard area.
The hall also has a lot to offer children with its Teddy Bear Hunt competition in the summer, a play area and a maze. There's a trail to find tree faces, an area to indulge in brass rubbings, an insect hotel and bee corner too, or you and your family can simply take a gentle stroll through the beautiful woodland area or take some time to admire the walled garden.
For further information or to organise a visit during your stay at Lancaster House Hotel, go to www.leightonhall.co.uk
Front of House Operations Manager at Lancaster House Lynn Porter took her children for a big day out in Lancaster at the Williamson Park's Butterfly house and mini zoo.
It's not always easy to find interactive activities which are fun, immersive and educational for your children, especially during the school holidays.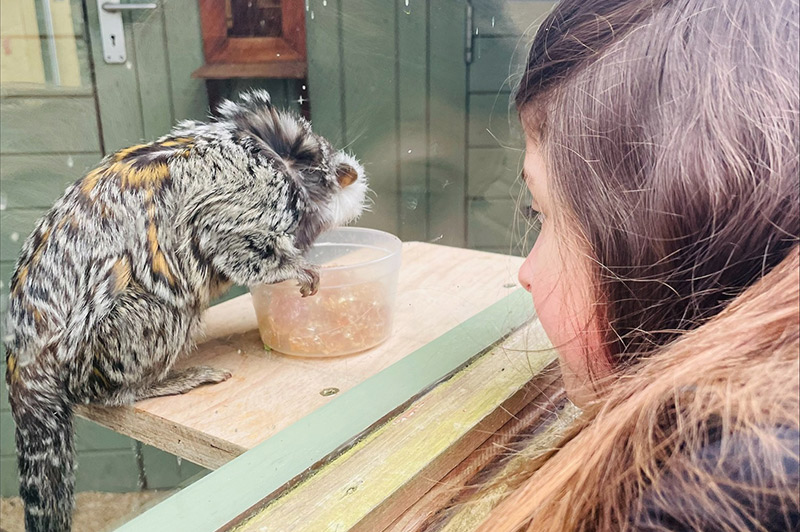 But there's a little treat in store for kids of all ages at Williamson Park in Lancaster, where they can extend their science and biology knowledge in a little oasis of wildlife, thanks to the Butterfly House and mini zoo.
Once an Edwardian tropical palm house, families can now explore the building which is a maze of different habitats for a diverse range of butterfly species.  And children can quickly learn about the life cycles of the butterflies, caterpillars and pupae, as well as catching a glimpse of exotic animals such as a marmoset, Koi carp or a tortoise.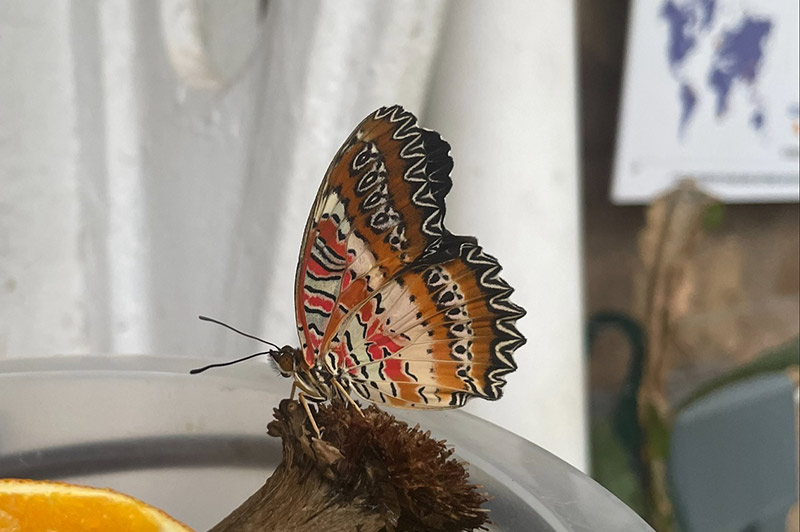 "One of the most challenging things we found was trying to photograph the butterflies – it's pretty tricky trying to get them to pose or be still for very long!  But the kids were thrilled with the experience and it's a great environment for them to explore and find out more about nature.  All in all, they had a great time, and loved the mini beasts as well, although Arlo wasn't that keen when a butterfly landed on him."

Lynn Porter
Angela Martindale probably didn't realise when she got married at Lancaster House Hotel in 2016 that in half a dozen years or so her daughter Nicole Pilkington would in some ways be following in her footsteps.
Nicole is currently a wedding co-ordinator at our Lancashire venue which specialises in helping couples tie the knot with a memorable big day. So is it a coincidence that she landed her favourite job at the same place her mum got married?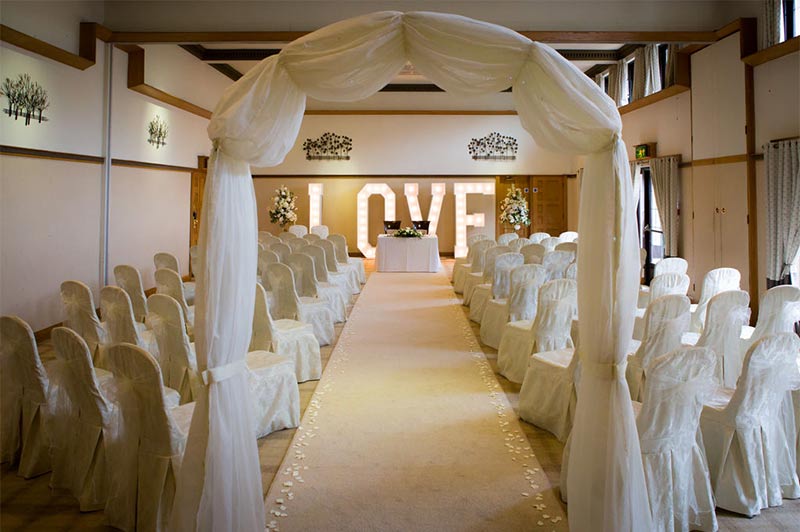 Nicole had worked in a number of roles in hospitality before joining English Lakes Hotels in 2018 as a receptionist. From the moment she arrived she struck up a friendship with Lancaster House wedding organiser Lisa Ng and more or less from day one said she'd love to be involved in helping brides and grooms organise their nuptials.
A Lancashire Wedding Venue Taking Care Of All The Details
As the venue's reputation for wedding events grew, so too did the workload, and when a new job was created, Nicole grasped the opportunity to join the wedding team and has never looked back.
I suppose Mum and my step-dad Andrew's wedding here influenced my thinking without me knowing it. But the idea of getting involved in co-ordinating other people's weddings didn't really hit me until I saw what Lisa did in the job and how rewarding it is.

Nicole
Angela and husband Andrew speak very fondly of their wedding experience at Lancaster House too: "It was just the picture-perfect venue to host our wedding day and they tailored everything to our needs," she enthuses.
"The atmosphere on the day was so relaxing and the staff genuinely friendly and super-efficient. It was the little decorative details and additions which made all the difference, extra special touches you noticed around the hotel.

"We stayed in the main Silverdale bridal suite that overlooks the beautiful grounds. The reception was held in the Dalton suite with bespoke design and natural light coming through the window. The team absolutely catered to our every need down to the final details and helped organise our wedding accessories on our arrival too."

Angela
Angela and Andrew's guest list was around 60 and due to long travelling distances for some family and friends, quite a few took the opportunity to book a room and stay overnight in the hotel.
Lancaster House has around 30 weddings planned in the coming months of 2023, having successfully delivered 37 in 2022, some of which were held over from Covid related postponements. The venue has capacity for up to 50-60 such events each year and Lisa and Nicole are aiming to build on their successful working partnership and grow this side of the business.
Planning your wedding at Lancaster House Hotel
If you are looking for a top venue for your wedding in North Lancashire, Lancaster House may just be the answer! Whether it's to plan a smaller, intimate, close knit wedding experience with family and best friends or a larger scale celebration for up to 140 guests, our team can help you every step of the way with tailored packages, special offers and specific requirements.
Find out more here https://englishlakes.co.uk/lancaster-house/weddings/
call us today on 01524 585 175.
When you're looking for somewhere to stay when visiting Blackpool, Lancaster House Hotel is the great base for you and your loved ones.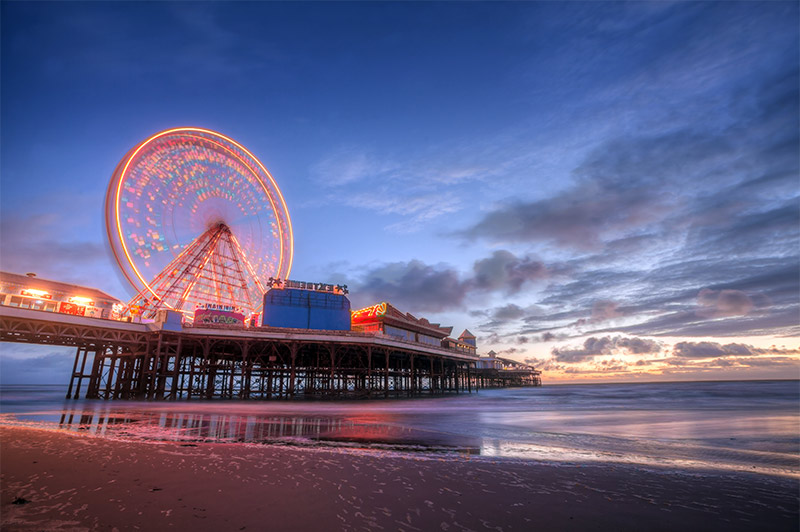 A Great Hotel Break While Visiting Blackpool
Whether you've decided to enjoy the unique sights of the renowned Blackpool Illuminations, or you've booked to take in a show at the Winter Gardens, it's nice to know that you can quickly escape the hubbub and immerse yourself in the relaxed atmosphere of a spacious four star venue with its own health club, restaurant and grounds.
The hotel is in a great location, an easy motorway drive into the centre of Blackpool and is just 5 minutes from the centre of the historic city of Lancaster itself.
A Relaxing Base To Contrast With Blackpool Entertainments
Before you head off into the bright lights and showbiz of Blackpool's attractions, you can spend your time relaxing by our indoor pool facilities which include a hot tub, steam room and sauna.
And when you return in the evening, you can enjoy a fine meal in The Foodworks Restaurant or a quiet nightcap in the Sandeman Bar.
Things To Do When Visiting Blackpool
Blackpool is bursting with life throughout the year, with its world famous tower and classic ballroom and of course its reputation for fantastic light shows and evening entertainment.
And there's plenty for the kids to enjoy during the day too, with the zoo, the Sea Life Centre, Sandcastle Waterpark, Madame Tussauds and of course the Pleasure Beach amusement park always proving highly popular with families.
Blackpool is alive with holiday makers from May to September, enjoying the sunshine, the golden sands, the historic piers, amusement arcades and the nightlife. Autumn is a fine time to visit too with a host of fantastic family events which celebrate the town's rich history for spectacular after dark shows in the lead up to Christmas and the new year.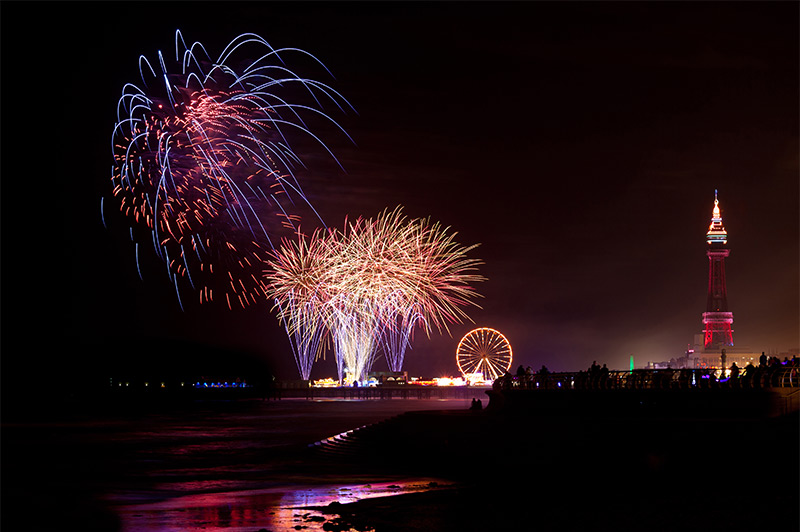 November sees the annual visit of the Strictly Come Dancing contestants strutting their stuff at the Blackpool Tower Ballroom. Did you know that the town also plays host to the World Fireworks Championship in front of the promenade over four successive weekends each year?
And as well as the world renowned Blackpool Illuminations, there's also the annual Lightpool Festival. Lancaster House Hotel is the ideal spot to make your home for a few nights whilst you make the most of everything that Blackpool has to offer.
The Autumn Showpiece - Blackpool Illuminations
The Blackpool Illuminations is close to the hearts of many families who have visited them each year from generation to generation. The display stretches six miles North to South down the entire promenade with the Golden Mile perhaps featuring all the latest innovations to the spectacle.
The illuminations have now been extended through Christmas until the early new year so that families have the entire festive period to enjoy them.
Lighting Up Your Hotel Stay
Another fabulous autumn event in Blackpool is the now well established Lightpool Festival which features a plethora of exciting installations, large scale light projections, street entertainments, performance artists and live music. There is also the Illuminated Tram Parade which is fronted by LED lit drummers outfit, Spark!
Halloween is also a special time to visit the town which always looks to make its mark on the traditions and history of the spookiest day of the year. There are Halloween events and parties across the resort for all the family to enjoy, as well as the ghost trains and trams, the Blackpool Tower Dungeon and the Haunted Hotel tableau in the Illuminations.
The Globe Theatre at Blackpool Pleasure Beach hosts the atmospheric Circus of Horrors show with rock music and burlesque acrobatics. There's a child friendly version of the show in the late afternoon as well as the full throttle evening performances.
Book Your Hotel Room For A Visit To Blackpool
Blackpool lays claim to having the largest portfolio of attractions outside of London. With the convenience of high quality facilities, the Sandpiper Leisure Club, Foodworks Restaurant and the Sandeman Bar, Lancaster House Hotel is the perfect location for a short break near Blackpool.
Lancaster House is offering a Seasonal Special Offer with the choice of great family activities in Lancashire. We just had to road-test one of these family adventures for ourselves.
A Day Out at Greenlands Farm Village
Lancaster House Wedding Co-ordinator, Nicole Pilkington, took her two daughters for a day at Greenlands Farm Village. Nicole and Isabella, aged 11, and Rose, aged 7, tell us a bit about their day and their verdict on whether they would recommend this day out to our guests.
So Many Adorable Animals
We arrived at Greenlands Farm Visitor Centre where we were issued with our full day Visitor Wrist Bands. The weather was beautiful and warm – perfect for outdoor fun.


Greenlands Farm has around 120 animals, with several unusual rare breeds including Kune Kune Pigs, called Mabel and Wilma. We loved Nigel, a leopard gecko, and Barney and Willow the barn owls. Many of the animals could be held, petted, groomed and even fed. It was just a great opportunity to get up close to the animals. We quickly discovered that we were being followed by a particularly friendly sheep – it just seemed to like our company and we quickly accepted him as part of the family!


Margo the snake became Rose's stand out favourite in the Reptile house, but the owls, turtles, donkey and Phineas and Ferb the pygmy goats were all in close competition for top spot.

Village Green Pic-nic and Paddling
The Village Green was where we stopped for a well-needed rest from our animal exploits. It's a lovely area with pic-nic benches, shady grassy areas which allowed us to cool down, a giant sandpit for smaller children and - another highlight of a hot day - a splash pool! (so remember to bring your swimming costume and towel). This is the perfect place to eat your Lancaster House pic-nic and there's also a great selection of ice creams that Isabella and Rose took full advantage of.


In terms of activities on the Green, the giant bouncing balloon went down a treat with Isabella and Rose. There were even some adult 'big kids' who just could not hold back when it came to the bouncy balloon fun.
Straw Barn Shennanigans

A barn full of fresh straw, climbing frame, slides an swings – great for all weather conditions. There is also a good selection of ride on tractors and trailers, and coin-operated go-carts. This is a great area for family play and where imaginations can run free. There's also a soft play area for children up to 12 years old.
A Friendly Farm
Greenlands Farm Village employs around fifty staff, both full-time and part-time. When we were there everyone we encountered was friendly and went out of their way to make sure we were having a good time.


The team regularly brought out the animals that weren't roaming free so that we could meet the animals and get to know more about them. Everyone we met seemed to have lots of knowledge about the animals, their habits and personalities and it made it very informative as well as being fun.

Greenlands Has Something For All
There is certainly much more to Greenlands Farm Village than some animals and children's activities. The owner, Roger Mason, opened the farm village in 2009 as a way of diversification when farms were struggling economically. The vision was always to be a place where children and adults could learn more about local food sources, showcase farming and the countryside, as well as having a great family fun day.
This has developed over the years and now there is a well-stocked farm shop with a butcher, a fantastic selection of local cheeses from neighbouring Cumbria and Yorkshire as well as award-winning Lancashire cheese. Greenlands Farm seeks to be an outlet for all sorts of local food stuffs and crafts – it could easily be a place to do your Christmas shopping!
The Verdict - Would you Recommend?
"Absolutely Amazing! Lots of Fun!"Rose Pilkington
We are delighted to introduce Emma Underwood as the first female General Manager of Lancaster House. Emma brings a wealth of experience to the role, including almost fourteen years working for English Lakes Hotels. She tells us a bit about herself.
Thoroughly Lancashire Lass
Home for me is Lancaster and I've lived all my life here. My home is close to the beautiful Williamson Park. Even when I worked in the city of Manchester, I would commute so that I would get home to my beloved Red Rose county.
When I'm not working, I enjoy going to the theatre, and travelling to experience new cultures. I am a regular at Sandpiper Club exercise classes.
I spend a lot of time with my family and friends, and socialising is a big part of any downtime I have. In particular, I love to be around my Mum, my sister and Holly, my niece. Holly is definitely a mini me, and she thinks she is the little boss of Lancaster House! She is certainly full of character and is lots of fun to be around.
"Work Hard, and Be Kind"
Emma and Holly
In terms of hobbies, when conditions are right, I do very much enjoy a spot of open water swimming.
A Career in Hospitality
Working backwards in my career, I've spent almost fourteen years at English Lakes Hotels as Deputy Manager of Lancaster House. I'm thrilled to be taking the reigns as General Manager and it feels very apt as I know the hotel and the team inside out.
Other roles include a time in a large conference and banqueting hotel in Manchester. It would be quite normal for us to do three to four weddings each week, and host conferences for up to 250 people. The hotel also had a Spa which brought in different clientele and lots of day visitors. Prior to that, I worked as Reservations Manager for Holiday Inn, and then took a position as Operations Manager. I thought that moving to operations was a great idea at the time, but I missed the revenue side of the business. Now, as General Manager, I get the best of both worlds!
I started my hospitality career as a waitress. It didn't take me long to realise that although it was great fun and enjoyable, it was also extremely hard work. I treasure my Dad's words of wisdom when he told me to 'Work hard, be kind, and you will reap the rewards!'
Favourite Lancaster House Moments
Some of my favourite parts of the job have been working with a great team, and in particular interviewing many different people for roles in the hotel. I've learned to go through the recruitment process but also to trust my gut as to whether the person will be a good fit in the Lancaster House team.
I've also enjoyed getting involved in the creative decisions around refurbishments and upgrades – choosing wallpaper and carpets for the Dalton suite was an enjoyable experience. Other stand out moments are when we host the Lancaster Food and Drinks Festivals.#
Looking After our Guests and our Team
I love the English Lakes + 1 culture which is about going the extra mile to deliver the best standards in every aspect of the business. It is also about caring for our guests and looking after our team. I believe it is this culture that makes us stand out from the competition, and I truly hope that everybody that walks through the doors of Lancaster House experiences this type of welcome and service that goes above and beyond expectations.
Top Priorities
I've got to say, 'ensuring Lancaster House is the best hotel in Lancashire'. That is my passion and I hope to do this through creating leisure and corporate packages that people love, as well as delivering the best customer service. Continuing to develop the Lancaster House team is also key for me, and I'm happy to pass on any wisdom I've accumulated through my career to date. I like to be approachable and transparent about the direction I am taking the hotel. We can all achieve the vision if the vision is clearly defined and communicated to the whole team.
My first objective is to look again at our offering. Does it need to change? There is the old adage, if it ain't broke, don't fix it! But like everything, adjustments and improvements can always be made and found. I want to develop relationships further with local suppliers and to ensure that when it comes to weddings, events and functions, Lancaster House is always at the forefront of the minds of those in our local community. I believe that everyone in the county should try which I believe to be Lancashire's finest Afternoon Tea!
Lancashire Afternoon Tea
A Great Team
Emma Celebrating 25 years of Lancaster House with the team
Lancaster House is a great place to work, not just because I work there!! We are a family. Most of the team are happy to get involved in other areas of the operation as and when required. I believe this gives us an appreciation of different jobs, and the challenges as well as the joys that each role presents. We only recruit people with the right attitude, and it is very much the case that the people make Lancaster House tick! Guests are always remarking about the way the team interacts and comment about the friendly camaraderie between us. My hope is that every team member will continue to feel value and have a good and positive work life balance.
Looking for a New Opportunity?
Perhaps it's time for a new challenge and to be part of a great team. Take a look at the hospitality job opportunities at Lancaster House and our three other English Lakes hotels.
Lancaster House is proud of the region's rich food history and heritage. Nevermore so than on Lancashire Day. Indeed, the walls of our Foodworks Restaurant pay homage to the tradition of good honest food eaten by the ordinary working class families of the area. We've elevated lots of humble and homely Lancashire dishes from our past and are delighted to serve them in our restaurant and bar menus and within our Lancashire Afternoon Tea.
Flat Caps, Potted Shrimps, Smoked Delights and Ginger Parkin
The flat cap is synonymous with the workers of the north and can be traced as far back as the 14th Century. In 1571, an Act of Parliament, designed to stimulate the woollen trade, decreed that all males over 6 years of age (non-noble) were to wear woollen caps or pay a fine of three farthings per day. Needless to say, the fashion caught on.
The Foodworks Restaurant celebrates the Lancashire flat-cap tradition
The every-day food of those cap-wearing families was simple and nutritious and was required to fuel farm workers, fishermen and, when the industrial revolution took over, miners and factory workers.
Lancaster House features the best of Lancashire's culinary past in the Foodworks Restaurant menu and in our sumptuous Lancashire Afternoon Tea that celebrates every aspect of the Red Rose county's culinary creativity.
Frank Benson's Morecambe Bay Potted Shrimps
With a glorious reputation around the globe, the best way to describe these little beauties is by sharing the video taken by the General Manager and Head Chef of our sister hotel, The Midland, when they went shrimping with Frank Benson himself a few years ago.
Smoked Salmon, Haddock and Mackerel
The Port of Lancaster Smokehouse prepares food using time-honoured traditional methods. Adamant that none of the flavour be lost by cutting corners or rushing the process, they believe that the vital ingredient is time. It's got to be the shortest time possible from the catch to the Smokehouse. This way they can guarantee the depth of flavour from the fish. Then time slows down with the slow smoking of the produce that lends the broad, rich flavour that has won them countless awards.
Jade from Port of Lancaster Smokehouse joined us for Lancashire Afternoon Tea and brought a beautiful smoked salmon
We are delighted to partner with Port of Lancaster Smokehouse and use their smoked salmon in our Lancashire Afternoon Tea. Our Foodworks menu proudly presents Port of Lancaster Smoked Haddock Chowder and a beautifully zesty Smoked Chilli & Lime Mackerel. The Port of Lancaster Smokehouse platter is a popular choice on our Sandemans Bar menu.
Scotch Egg with World Famous Bury Black Pudding
The best black pudding claims its roots in Bury, part of Lancashire until 1974. The main ingredient – look away now vegetarians – is local pig's blood. However it also contains a complex and careful mix of pearl barley, hulled and crushed oats (groats), onion, pork fat, oatmeal, flour and seasoning.
Brendan Baury of the Happy Belly Pie Company is passionate about Scotch Eggs, and he's a bit of a master at making them! He uses award-winning Bury Black Pudding to wrap up the eggs and takes the Scotch Egg in our Lancashire Afternoon Tea to new heights. It's a firm favourite in our tasty savoury selection and a splash of runny sunny yellow as well.
Lancashire Ginger Parkin
Traditionally eaten on Bonfire Night, fortunately it is now a year-round favourite. A substantial energy snack – great for taking down the mine where the blackness of the coal dust met its match in the black gooey depth of the treacle used in this local delight.
We make our own ginger parkin and serve it with a rich toffee sauce and Vanilla Ice Cream in our Foodworks menu, or as a miniature version in our Lancashire Afternoon Tea – eat your heart out sticky toffee pud! Read the Ginger Parkin Recipe here.
Lancashire Cheese
Mrs Kirkham of Beesley Farm, Goosnargh knows how to make cheese! Her happy 100-strong herd of Holstein Fresian cows is the key ingredient, and what she attributes to her successful tasty cheese. This crumbly flavoursome cheese features in Chef's signature Cheese Scones and in Mrs Kirkham's Lancashire Cheese & Red Onion Marmalade Quiche on our Afternoon Tea savoury tier.
We've also got a full range of Lancashire cheeses - perfect for eating with a glass of Sandeman Port in front of a roaring fire!
A bottle of Sandeman Port and a selection of local cheese
Book Now for a Taste of Lancashire
These Lancashire delicacies and several others can be enjoyed in our Foodworks Restaurant and in our Lancashire Afternoon Tea. To make a reservation call 01524 844822.
Lancaster House loves to play host to Car Clubs from around the country as they explore the beautiful county of Lancashire. We were delighted to welcome Morgan Sports Car Club, Yorkshire Centre, for a weekend of exploration, catching up with friends, rest and relaxation. Their treasurer, and treasured member, Jan Lawson, describes their time across the border.
Jan Lawson, Treasurer, Morgan Sports Car Club, Yorkshire Centre
Freedom of the Road
After a long and tedious period of Covid restrictions we were well and truly ready to get our cars out of their garages and give them a good run whilst catching up with friendships old and new.
We decided that a county neighbouring Yorkshire would be a good option of far enough to be different but near enough to make an enjoyable long weekend.
Initially we had thought about the Lake district but the team at English Lakes Hotels suggested Lancaster House on the edge of the Southern Lakes as a better option for our group, and so it proved to be with easy access to major roads as well as many pretty ones, excellent secure parking and use of the Dalton Suite for our main group dinner.
Bolton Abbey and on through the Trough of Bowland
We met on Friday morning at Bolton Abbey Steam Railway near Skipton, North Yorkshire for bacon and sausage butties in lovely sunshine and a steam train in full steam to greet us. Our group was 55 people in 29 cars.
Suitably refreshed we set off for a scenic drive across the Trough of Bowland, taking in as many small roads and deviations as we could find. So our 60 mile route took around 4-5 hours including stops at Sawley, Bolton-by-Bowland, Tosside, and Dunsop Bridge.
R & R at Lancaster House
On arrival at the hotel we had ample parking in a specially reserved area of the car park.
Friday's dining was free and easy with members choosing to gather in informal groups in either the bar or Foodworks restaurant at times throughout the evening. The more energetic ones had a swim beforehand too.
The following day members had a selection of scenic routes to enjoy including Silverdale and the RSPB reserve at Leighton Moss, the Southern Lakes including Windermere, or to the seaside at Morecambe. Others chose to stay closer to the hotel, exploring Lancaster including its mighty Castle.
Enjoying many of the scenic roads in the area
Back at the hotel the cars were once again in their reserved area and preparations were made to get the Dalton Suite ready for our group dinner, complete with Yorkshire banners, despite being in Lancashire!
After a most enjoyable group meal, including a car related quiz it was our last day all too soon. Some members leaving for home after breakfast on Sunday but with many more staying on for a 3rd night to appreciate more of the area.
We thoroughly enjoyed our time at Lancaster House and would certainly return for a future visit. We were particularly impressed by the friendly helpful approach of all the staff we came into contact with and the high standards of the rooms and general furnishings.
Booking Your Car Club Event
We have a dedicated English Lakes sales team who will be happy to discuss your event requirements and find the right venue for you. Give us a call on 015394 39451 for more information.
You've heard of Blackpool rock and Blackpool Tower, but Blackpool Illuminations are just as much part of the vibrant holiday atmosphere of the famous north west town. According to many, the illuminations are the greatest free of charge light show on the planet! From September until the beginning of January there's an opportunity to visit this fantastic world-famous exhibition. Just over half an hour from Lancaster House, there's a total of six miles of bright lights, illuminated trams and a wide range of fun and exciting activities that make it a perfect reason to make sure it's in your diary.
Each autumn, the amazing Illuminated Heritage Trams come out in the evenings
Bright and Illustrious History
The Illuminations started in 1879 with just one row of arc lamps mounted on poles along the promenade. It didn't become a switch on ceremony until 1934 and it heralded the changing season from the town's summer holiday season to the quieter autumn period. The lights were known as 'artificial sunshine' and were quite a curiosity as most homes at that time were lit by oil lamps and candles.
Over the years celebrities and sports personalities of the day were invited to switch on the illuminations and this in itself became a talking point in the lead up to the event. Who would it be this year? There have been some unusual switch on guests. In 1969 an RAF Canberra Bomber triggered the switch, and in 1977 Red Rum and his jockey rode through a sensor to switch on the lights. Other gimmicks have been Frank Bruno pulling a giant tin can ring pull, and another year a huge oversized electric plug placed into a giant socket. The Bee Gees lent their combined weight to push a giant plunger to switch on the lights in 1995.
Arts Lottery Award for New Illuminations
With an Arts Lottery Award granted in 2021, there will be exciting new illumination installations exhibited. Collaborating with Grundy Art Gallery and artist, Dr Chila Kumari Burman, there's a commission to complement the gallery's contemporary light collection. There will also be a series of digital commissions to create new work for the Promenade, Blackpool Tower and St John's Square. All of this, a far cry from the original single row of arc lights.
By Car, or on Foot
Enjoy the carnival atmosphere from the comfort of your car - be prepared for very slow progress at peak times. Probably the best way to enjoy the light show is on foot, weaving your way through the crowds of happy festival goers and stopping to stare at the creativity and ingenuity on display. Spanning the length of the promenade, colourful festoon lights are displayed across the road and line the highway. Everywhere you look there are lights, from South Shore Pier, Sandcastle Water Park and Blackpool Pleasure Beach, including the rides! There is a new 'five rides in one' rollercoaster named Icon suspended over water, one for only the brave at heart!
The iconic Blackpool Tower with its panoramic view from the top
Lancaster House - a great base
Located close to the M6, and just over half an hour from Blackpool Illuminations, Lancaster House is an ideal base and provides a comfortable and friendly place to base yourself, away from the madding crowd but close enough to visit. With lots of other family activities, city sights and country grandeur, Lancaster House is perfectly placed for an Autumn or Winter break.
Check out our special offers, or call our Reservation team on 0330 4042 693 who will be happy to assist.
Damien Ng, Head Chef at Lancaster House has been baking up a banquet for Lancashire Afternoon Tea at Lancaster House. Taking pride of place in the savoury section is our signature Cheese Scone.
We are delighted that Damien took 5 minutes to share his recipe with us. But first, we look at the fierce debates that surround this unassuming sweet or savoury delicacy...
Scone's Humble History
There's some uncertainty about the origin of the word scone. It could be derived from the Dutch word schoonbrood meaning fine bread. A more popular explanation is from the Gaelic word sgonn, meaning shapeless mass, or large mouthful. Gavin Douglas, Bishop of Dunkeld, was the first to mention it in writing in his 1513 translation of Virgil's The Aeneid. Scone (pronounced sku:n) is also a medieval town in Scotland where Kings of Scotland were crowned.
Lancaster House Afternoon Tea Fruit Scone in the Sweet Selection
Much Debated
Today, there is much debate about how to dress a sweet scone – is it jam first, then cream as people from Cornwall would advocate, or is it always cream first, jam on top as they insist upon across the border in Devon? It is known that Queen Elizabeth II always goes with a layer of jam topped with cream, and that is how you will be served it if you are lucky enough to be invited along to one of her garden parties at Buckingham Palace.
The 'jam or cream first' debate is not the only thing divisive about scones. Arguments also rage over pronunciation: is it "skon" rhyming with shone or "skone" rhyming with cone? William Hanson, one the UK's leading experts on etiquette insists that the correct pronunciation is 'skon' rhyming with shone. There's even been a YouGov survey on the matter, and in 2016 it revealed that 51% of Brits pronounce it the way that William Hanson maintains is the right and proper way. Fear not, if you are one of the 49% that pronounce it differently, you will still be very welcome at Lancaster House for our Lancashire Afternoon Tea.
Whatever and wherever the origin of the scone, we are all truly happy that it has emerged from history in its current delightful form, and is a vital part of Cream Teas and Afternoon Teas across the United Kingdom.
Lancaster House Cheese Scone
Lancaster House Afternoon Tea Savoury Selection including our signature Cheese Scone
It's easy to avoid the jam and cream debate by focusing on the savoury selection of our Lancashire Afternoon Tea. The Lancaster House kitchen team have created something very special with their signature cheese scone. It features handmade local cheese from Mrs Kirkham's dairy in Goosenargh. Fresh milk from Mrs Kirkham's herd of 100 happy Friesians is made into the only farmhouse Lancashire cheese made with unpasteurised milk. The result is a crumbly cheese with a creamy buttery flavour. Delicious!
Watch Head Chef, Damien, make our Signature Cheese Scones
and try baking them at home...
Chef's Top Tip:
"For a delicious savoury teatime treat, serve with Morecambe Bay Potted Shrimps"
Book Your Lancashire Afternoon Tea
We look forward to welcoming you to Lancaster House. You can book your Lancashire Afternoon Tea online, or by calling our friendly team on 01524 844822.