While you're enjoying your hotel stay in the Lake District or North Lancashire, have you ever thought of helping out with some tree planting?
Celebrate National Tree Week with English Lakes Hotels
National Tree Week, an initiative spearheaded by The Tree Council, is celebrated in the UK every year at the end of November.
It's a key time for trees as this time of year marks the beginning of the planting season.
Supporting The Local Environment
At English Lakes Hotels Resorts & Venues, we're always looking for new ways to do our bit for conservation, the environment and to reduce our carbon footprint.
Whether it's using natural, renewable resources through our hydro-electric turbine at Low Wood Bay Resort & Spa, or making the most of the sun's energy with solar panels at Lancaster House Hotel, we want to help make a difference.
Tree planting in the Lake District and North Lancashire represents one of our core environmental commitments – our aim is to help breathe new life into those areas which have much less tree cover than they have in the past.
Planting new trees to create more future woodland cover is vital in terms of mitigating the effects of climate change, maintaining habitats and protecting land from flooding, as well as helping to preserve the beautiful scenes of the rural countryside for everyone to enjoy for generations to come.
It's why we recently donated £5,000 from the English Lakes Hotels Sustainability Fund to The Lune Rivers Trust to create new areas of woodland.
As part of an overall initiative to plant over 1,800 new trees, the funding will cover 0.33 hectares of the project along a section of Ellergill Beck, to the North of the Forest of Bowland.
Why Are Trees So Important In Your Hotel Stay?
Too often we take trees and woodlands for granted, despite the huge popularity in the tranquillity of rural, nature-based hotel stays.
It is often said that the UK has one of the highest concentrations of ancient trees in Europe.
Our guests always marvel at the peace and beauty of the 72 acres of ancient woodland we look after around The Wild Boar Inn. These so called 'Cathedrals of the countryside' have been around much longer than anything we have built and are a life-giving feature of the landscapes across the Lake District and North Lancashire.
According to The Woodland Trust, the UK's native tree species and woodlands are not in great ecological shape and are showing declines in wildlife. But there is good news in that tree planting projects across the country are starting to bear fruit and to address these challenges.
Get Involved In Tree Planting During Your Lake District Hotel Break
At English Lakes Hotels, we're determined to contribute to the national target quoted by the Committee on Climate Change for the UK to plant 1.5 billion trees – at least 30,000 hectares per year – and achieve net zero emissions by 2050.
You can get more involved and help make this happen with a simple decision. When you check out after your stay with us, you automatically make a £1 optional donation to our local tree planting and sustainability projects administered through Cumbria Community Foundation.
Since establishing our sustainability fund in the late 1990s, we have raised over £250,000 for local conservation projects.
In 2019, we partnered up with Cumbria Community Foundation to target more of our fund raising towards tree planting projects. Thus far we have committed over £30,000 for a range of initiatives.
Make A Difference For A Greener Planet
You can also get involved through The Tree Council itself, especially during the winter planting season. Why not plant a few trees or a hedge yourself in the garden, or get involved with a community project or tree planting event by connecting with your local Tree Warden Network.
And if you cannot do some hands-on planting yourself, you can make a donation to The Tree Council for them to plant a tree or a line of hedgerow on your behalf. In this way we can all make a contribution towards a more sustainable future.
Visitors to English Lakes have donated an incredible £187,500 to date through our Visitor Giving scheme. If you ever wondered about how that money is used and if it's making a difference, our Green Team went to find out. They spent a day with Rob Clarke, National Trust Basecamp Community Ranger and a wonderful team of Fix the Fells volunteers committed to keeping the Lake District hills maintained and accessible for millions of walkers each year. (more…)
The team at The Health Club at Low Wood Bay are, as we know, super fit, full of energy and raring to go. They needed no encouragement to join Ian Penney for an early morning Lake District run. Ian, creator of Project3.65, which raises money for St John's Hospice, tells us a bit more about how it all began. (more…)
We are thrilled that Nordic Walking, one of the fastest growing fitness activities in the world, is coming to Low Wood Bay resort. It is used by individuals, personal trainers, health clubs, physiotherapists, doctors and health promoters because it is highly effective, affordable and FUN! Our fully qualified instructors, Susie and Jade, are ready and waiting to teach this outdoor Walking fitness fun. They explain why they are passionate about this beneficial exercise.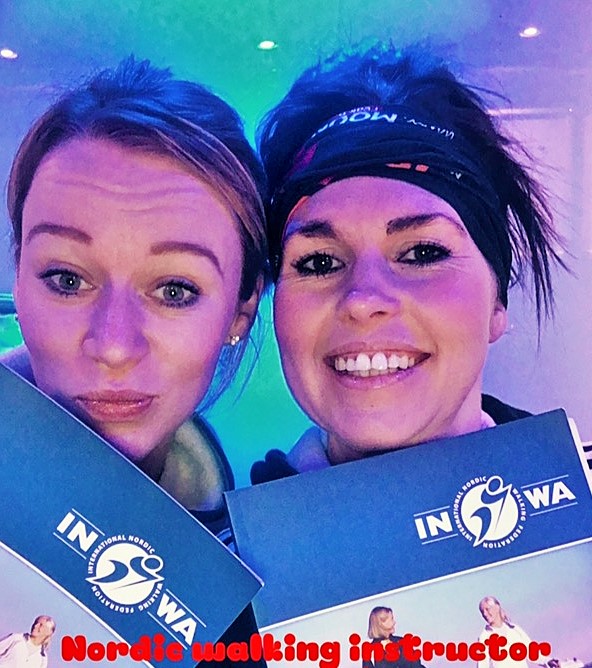 (more…)
In the third blog of our series on Help for Heroes and North East Military Vehicle Club trip to The Lake District and their visit to Low Wood Bay Watersports Centre, Kara shares her experience of being part of last year's Lake District adventure.  (more…)
At English Lakes, we enjoy recommending local activities and events to visitors from around the world. For those wanting to explore the heritage of the Lake District, we've put together a list of five of our favourite heritage days out.
(more…)
Following a season of BBC programmes on the issues surrounding mental health, and particularly how sport or exercise can benefit our psychological well-being, we feel privileged that two of the ex-servicemen, Steve and Ryan, participating in a Help for Heroes expedition to the Lake District have shared their story with us.  (more…)
To celebrate World Tourism Day on 27th September we've put together a two-day itinerary for visitors to our Lake District hotels.
There are so many exciting things to do in the Lake District it can be difficult to know where to start, so our itinerary should help those who may not be familiar with the area and who may be travelling without a car. Waterhead is the perfect base for exploring - right next to the jetty for cruising the lake and with a bus stop perfectly positioned for day trips throughout the beautiful Lake District countryside.  (more…)
We are delighted to introduce you to Dr and Mrs Eagle, regular guests to Waterhead. They share with us their top 5 car-free days out from the hotels in Ambleside, which adds to a relaxing stay in the Lake District. 

Having tried lots of places over the years Waterhead remains our favourite. It's a luxurious break without the guess work of whether the bed will be comfy or the quality of food and wine or if the staff are friendly.  I'm quite fussy and like a quiet room, thick curtains and a powerful shower. Add to this a stunning view, fluffy towels and bathrobes, a library of DVDs, gingerbread and freshly roasted coffee! All of this adds up to a really relaxing break and that is why we keep coming back.
We love just parking the car when we arrive and then ignoring it for the duration of our stay. Here are out top five picks for car-free outings from Waterhead:
English Lakes have been privileged to support the work of Brathay Trust over the years and are delighted to be hosting their 70th Anniversary Ball in November 2016 at Low Wood Bay.

(more…)