In July 2014 Mark Fishwick suffered a serious cycling accident which required surgery and careful rehabilitation at Low Wood Club before he was back out on the open roads. Incredibly in May 2015, he competed in the Fred Whitton Challenge, 112 miles long with 3,950 metres of climb! (more…)
Now in its third year, Low Wood No Wood cardboard boat race at Low Wood Bay continues to exceed expectations with record numbers of boats entered, creativity beyond bounds, a large crowd of spectators and money raised for a very worthwhile charity. (more…)
On Thursday the 11th of December Low Wood hosted a very special Spirit of Christmas Afternoon Tea Event.

Martha Wood, the Reception Shift Leader from
Low Wood Bay
had an idea to do something fantastic for some of the older members of our local community to spread some Christmas Joy! What started as a small idea was then encouraged by the management of the hotel and English Lakes Directors and also supported by many local businesses in the area. This spurred Martha on to organise a memorable event full of festive joy for over one hundred people from our local community.
(more…)
Sam's Club is our way of welcoming children to the English Lakes family of hotels. Children aged 5 to 10 each receives a goody bag to keep them entertained during their stay at the hotels. During school holidays we have our Sam's Splashtime at Low Wood Club and Sandpiper Club, where we provide Sam's pool inflatables and toys. We also have nature walks and craft activities at various times and different locations around the group. Sam makes appearances now and again to welcome the children in person – you just never know when he might pop up!
(more…)
One year ago I was in trouble. I had accepted a challenge to raise money for the Winter Warmth Fund by sleeping on the shores of Stickle Tarn on a cold, snowy, February night. The cold took to my bones.

(more…)
Following on from our recent update from Elliot, Maria Walker, our reservations manager has some exciting news…
It suddenly dawned on me this morning that in a few short days  I am setting out on an adventure that I expect will probably change my life! And I am very excited.
On the 23
rd
June I am flying out to
Eldoret
– Kenya to visit
The Open Arms Village
for just under 2 weeks.
(more…)
Life has changed dramatically for Elliot Berry since
moving to live and work at Open Arms Village
in Eldoret, Kenya last February. At 21 years old, Elliot became 'Dad' to eleven  boys, rescued from desperate social conditions. Back in UK recently to catch up with family and friends, Elliot confesses to missing the constant noise level of a house full of lively, healthy, boisterous youth back at the village.
(more…)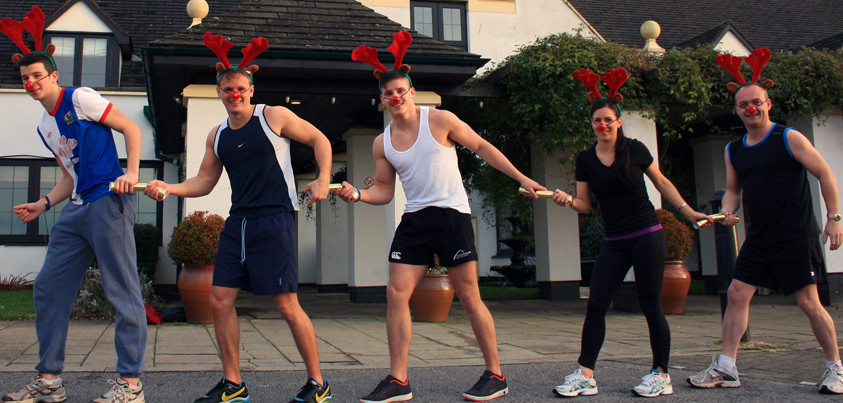 In a year that has given so many reasons to celebrate such as the Queen's Diamond Jubilee, The Olympics, as well as English Lakes Hotels Resorts & Venues celebrating its own 60th Birthday, the Lancaster House team have been inspired to challenge themselves once again for a local charity who are also this year celebrating their own 25th anniversary. (more…)
In the days leading up to Children's Hospice Week, 18th – 25th May, it was a privilege to visit two of our local Children's Hospices. Derian House in Chorley and Eden Valley near Carlisle.
(more…)
Cute, lovable, a faithful friend and the puppy that keeps on giving! Welcome, our new look Sam!
(more…)