We are delighted to introduce you to Dr and Mrs Eagle, regular guests to Waterhead. They share with us their top 5 car-free days out from the hotels in Ambleside, which adds to a relaxing stay in the Lake District. 

Having tried lots of places over the years Waterhead remains our favourite. It's a luxurious break without the guess work of whether the bed will be comfy or the quality of food and wine or if the staff are friendly.  I'm quite fussy and like a quiet room, thick curtains and a powerful shower. Add to this a stunning view, fluffy towels and bathrobes, a library of DVDs, gingerbread and freshly roasted coffee! All of this adds up to a really relaxing break and that is why we keep coming back.
We love just parking the car when we arrive and then ignoring it for the duration of our stay. Here are out top five picks for car-free outings from Waterhead:
On Thursday the 11th of December Low Wood hosted a very special Spirit of Christmas Afternoon Tea Event.

Martha Wood, the Reception Shift Leader from
Low Wood Bay
had an idea to do something fantastic for some of the older members of our local community to spread some Christmas Joy! What started as a small idea was then encouraged by the management of the hotel and English Lakes Directors and also supported by many local businesses in the area. This spurred Martha on to organise a memorable event full of festive joy for over one hundred people from our local community.
(more…)
There remains controversy about the origins of Sticky Toffee Pudding. Many people from the Lake District to Canada have claimed the original inspiration. Wherever it came from – we love it! Check out the Sticky Toffee Pudding recipe below.
(more…)
Nevil Jeffery, General Manager at Low Wood Bay has recently caught the Art bug, inspired to create digital art after meeting the iArt master J.A.C…
Twelve months ago I came across the guru of the "dark side" of iArt, Joseph Connor (J.A.C.) founder of #seensend. I love the concept – encouraging people to get out and about and capture an image on a mobile device. Once the image gets the J.A.C. stamp of approval, he rewards the photographer with a piece of art created on his iPad.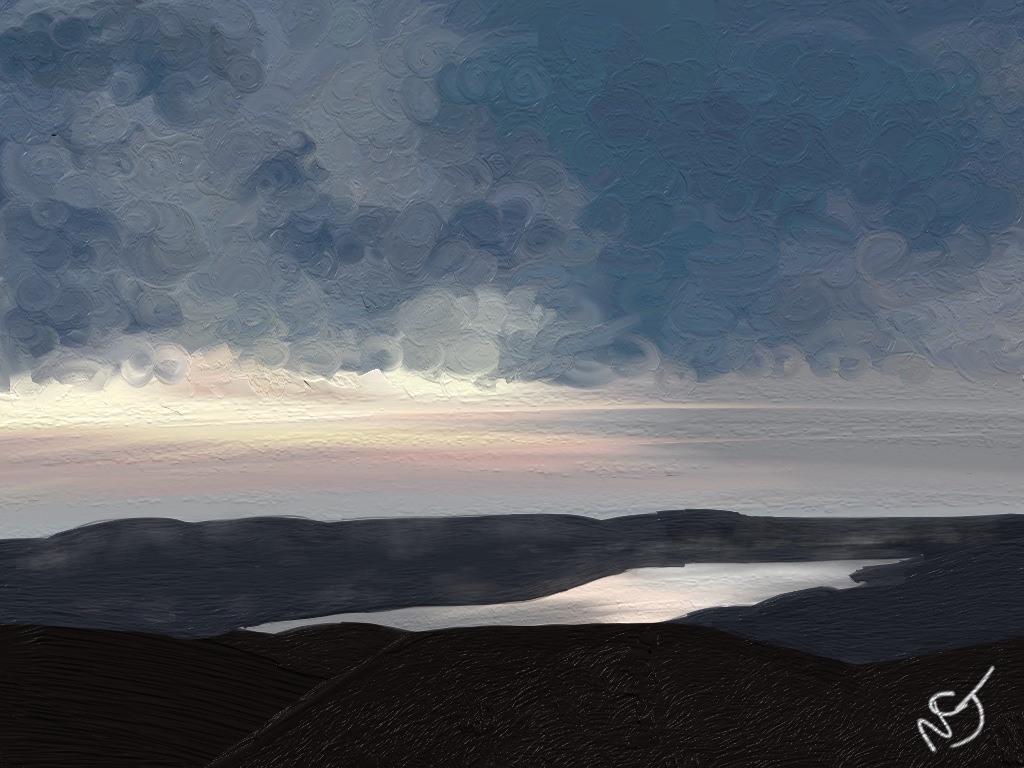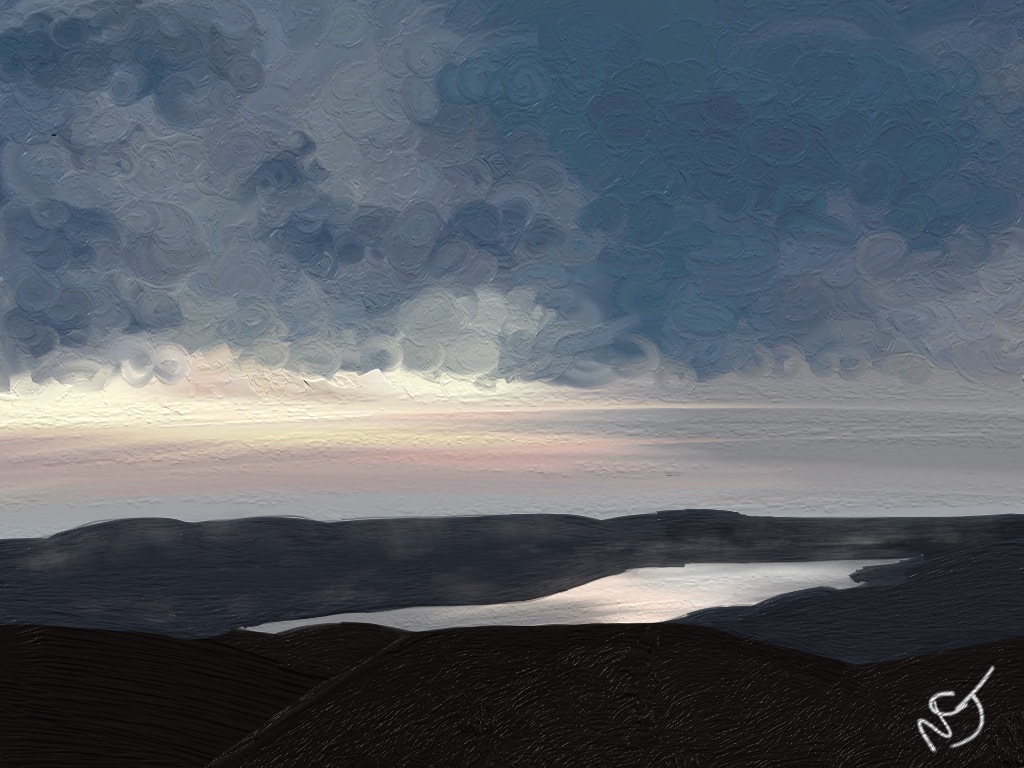 Sophia Newton, owner of the Loovre Gallery in Kirkby Lonsdale and founder of annual
Artober festival
embraced this new art medium and invited Joseph to attend the week long, interactive art exhibition at
Low Wood Bay
. This radical but simple method of producing art provides an accessible, affordable medium which appeals to all age-groups. Let's face it, taking a hand-held electronic tablet into the great outdoors is a little more practical than a large canvas!
(more…)
As part of our recent Showcase event at Low Wood Bay it was a pleasure to welcome Jan Walker, PA to Kevin Roberts, Saatchi & Saatchi. It sounds as though our invitation arrived at exactly the right time …
After a crazy five weeks of working flat out and living in cramped temporary accommodation whilst our house is being renovated, my husband Alex and I, didn't take us long to realise how much we craved some very special relaxation!
We're not a million miles from the Lakes, so frequently use the main road through Ambleside to get to Grasmere and beyond, though I can never recall seeing the exact same vista twice as you hit the views from Low Wood Bay!   On approach, it's difficult not to let your lower jaw drop open to the amazing colour and the light reflecting the mood of the lake with the backdrop of the fells. Already the feeling of  'calm' is beginning to kick in and I've only just arrived in the hotel car park!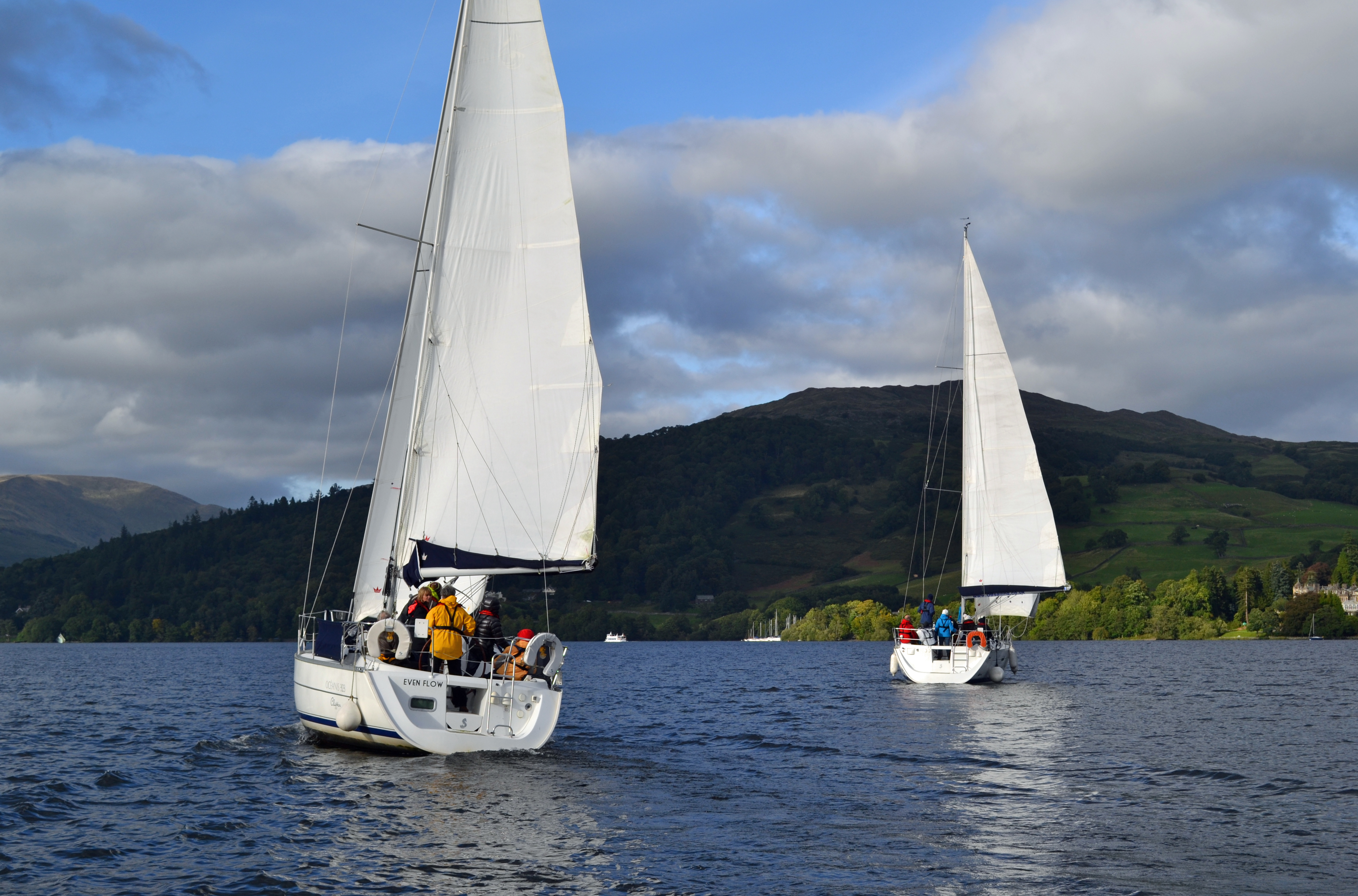 (more…)
A recent poll ran as part of a competition by Sitons has found the Lake District to be one of the UK's top five dream kayaking locations.
The poll was taken as part of a December competition for watersports fanatics to win a GoPro Hero II camera. Over 500 entrants were asked where would be their dream place to kayak.

The Lake District ranked an impressive 3
rd
place out of the UK locations, mentioned numerous times alongside hundreds of worldwide-renowned kayaking spots.
(more…)
Before setting off on holiday, I like to try to read a novel either about the place I am visiting or by a local author. I don't mind if the details of the plot are factually correct or if the author has used artistic license, I am more interested in soaking up an atmosphere or the 'sense' of a place; a preparation for discovery.
For visitors to the Lake District,
Val McDermid
does this in her psychological suspense thriller The
Grave Tattoo
.  She mixes history, literature and murder most foul wrapped up in the culture and heritage of Wordsworth country. Many of the place names are actual – Lancaster, Kendal, Keswick, Coniston –Dove Cottage, Grasmere and even Zefferelli's cinema in Ambleside get a mention.
(more…)
The Olympic torch arrived in Cumbria this morning and it is currently on route down from Carlisle to Bowness-on-Windermere. (more…)