What is better than the smell of freshly baked Christmas Cookies? It is an aroma that draws everybody who's home for the festive season into the kitchen, eagerly anticipating that melt-in-the-mouth moment with a freshly brewed cup of coffee. (more…)
Lancaster House general manager and Food & Wine lover Tim Bell, tells us why this Autumn should taste extra special this year.
Horticulturaly speaking, it's been a pretty good year so far. The spring was mild and relatively frost-free, the summer heralded some great periods of warm, unbroken sunshine, and here now, as the leaves slowly turn into their annual shade of gold, we've enjoyed a sublime autumn. The net result of this continual run of fine weather is an autumnal harvest of un-paralleled quality for the Great British Crop.
So, what should we be looking out for on our home-grown Supermarket shelves this month, and what are some of the best dishes to celebrate the depth of flavours in this year's offerings? (more…)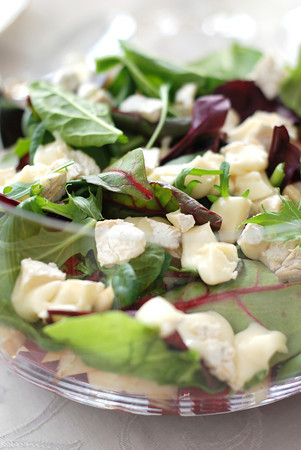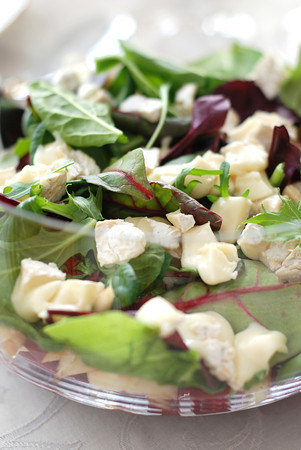 We have a small veg patch at The Wild Boar which Laura has been lovingly tending to. This year the beetroot has been extremely good. We planted a one of the most popular varieties of beetroot called Boltardy and harvested them when they were the size of golf balls. Bolt-resistant, this variety of beet can be sown earlier than many other varieties and as long as it's under cloche protection it can be sown as soon as the soil warms up at the start of the year.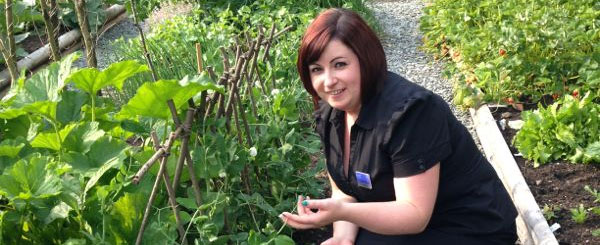 (more…)
Lancaster House Head Chef, Damien Ng, shows us how to make a simple, but tasty summer dessert.
With the temperatures finally warming up, and the increased availability of fresh, summer fruit now upon us, we find ourselves turning more to lighter, chilled desserts to tempt our palette. With this in mind, here's an incredibly easy and quick-to-make pudding that the whole family should enjoy which celebrates the arrival of summer. It's so easy; you can even get the kids involved without the risk of a 'Kitchen Nightmare'.
As part of our series of monthly recipes from the chefs in our
Lake District Restaurants
, The Head Chef at Low Wood Bay, Stefan Milanec has shared with us this super healthy recipe for a quick and easy seafood risotto dish.
Haddock is a great source of protein, vitamins and minerals and is low in fat so is diet friendly. When combined with prawns there is just the most wonderful taste which makes you want to cook this over and over again. This can also be made in a larger portion and served with warm crusty bread as a main course – delicious!
Smoked Haddock and Prawn Risotto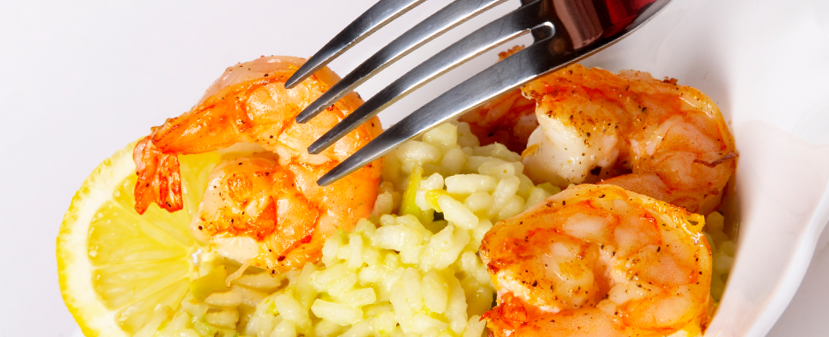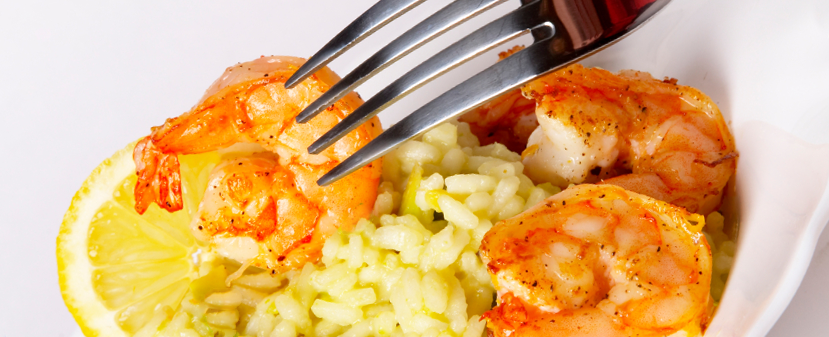 (more…)
Easter is upon us, and this month we have already shared a
chocolaty Easter recipe
– perfect for the kids. So now here is a chocolate inspired recipe for the adults from Michael Wilson, head chef at
The Midland
.
Hazelnut Panna Cotta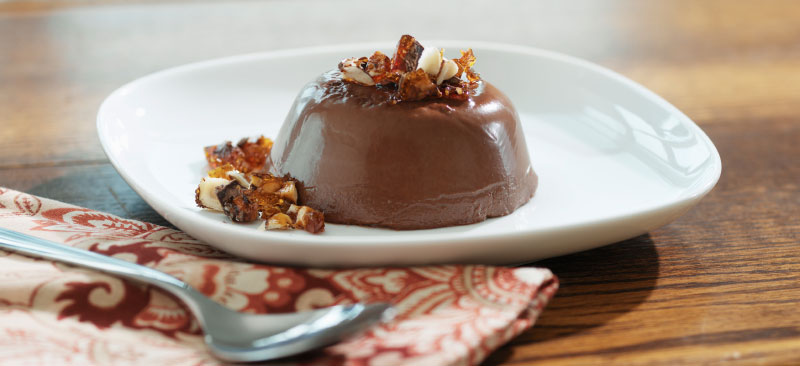 On Friday we came across a yummy looking recipe for Cadbury's Creme Egg Brownies, they look really tasty and are a great twist on the usual shop bought chocolate Easter egg. Surely they will be a hit with the kids this Easter.
So in the English Lakes Marketing office the challenge was set to bake these gooey delights, over the weekend. I have shared the full original recipe below,  along with the creators image, but first the photo evidence that we did give the recipe a go…

(more…)
Often when one is planning what to make for a dinner party, or even just a large family meal, the two main considerations are not being stuck in the kitchen all evening whilst your guests are enjoying themselves and not breaking the bank when it comes to ingredients.
Andrew Caulfield, head chef at Waterhead has come up with the following recipe which would make a perfect starter for any occasion, especially when you are catering for a large number of people.  Not only can the whole dish be prepared well in advance, leaving you time to socialise with your guests, but also the main ingredients, ox cheek and onions, are relatively inexpensive, and make for an incredibly tasty dish.  This recipe makes twelve portions. (more…)