Thursday, November 16, 2023
by
Tom Willcox
One of our most popular rural wedding venues near Windermere has appointed a new specialist to organise its weddings and events for couples getting married. Amy Smethurst has joined the team at English Lakes Hotels Resorts & Venues as The Wild Boar wedding co-ordinator.
Having worked in the hospitality sector in a front-of-house customer service role for over 5 years, starting in waitering and latterly as a duty manager, Amy was itching for change and new challenges.
She had always been fascinated by the wedding scene and so when her brother announced he was getting married, Amy immediately volunteered to organise his big day. Little did she know that this would result in a change in career direction.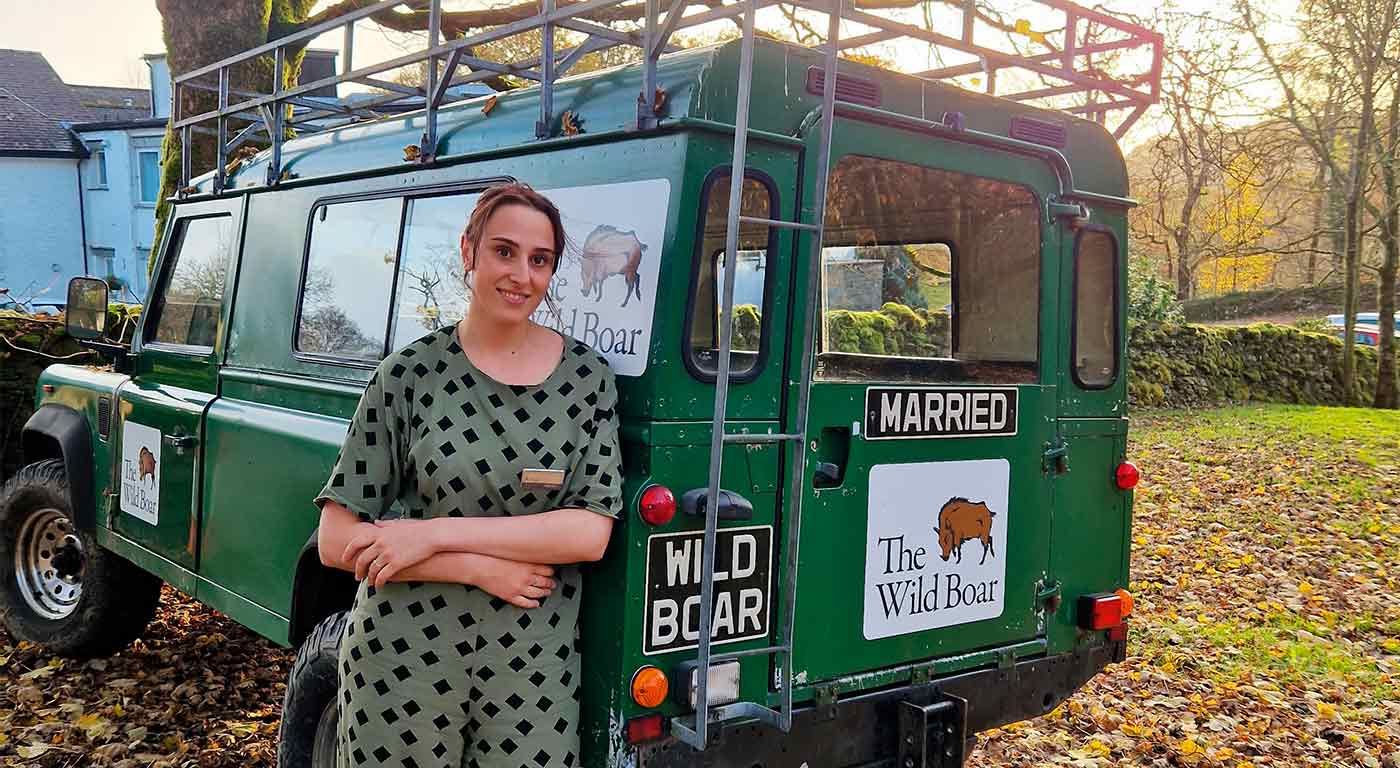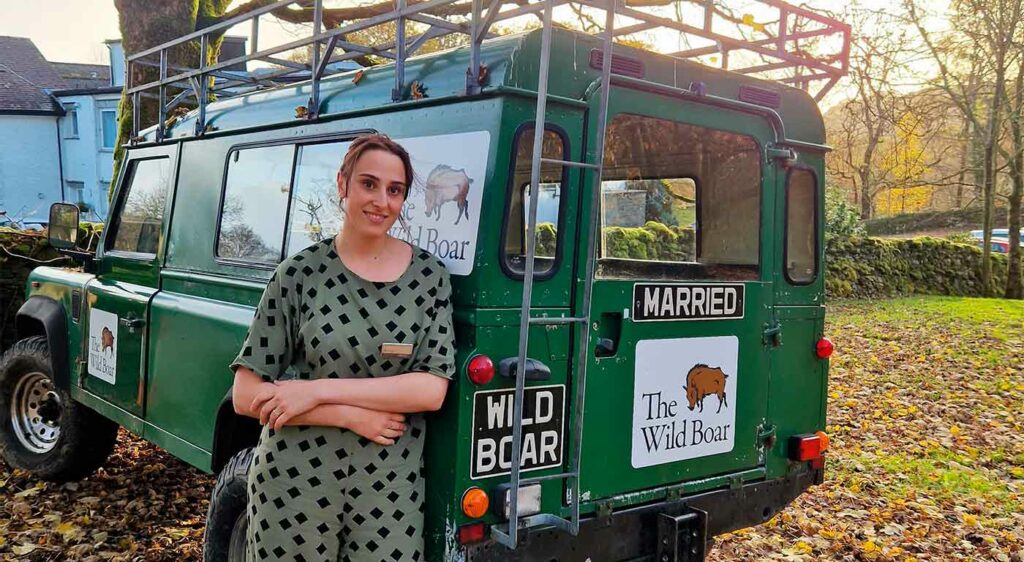 Thankfully, Amy did a great job – the siblings are still talking to each other at any rate! – and the experience inspired her to apply for the role of The Wild Boar weddings co-ordinator when she noticed the job advert online.
"I was a bit hesitant to apply at first," she explains. "But I knew I had strong customer service skills and the ability to build a rapport with clients, plus the experience of organising my brother's wedding was genuinely exhilarating, especially when the caterer pulled out at the last minute due to a freak injury!"
Amy's first job was to get up to speed with all the weddings at The Wild Boar for the 2023 season, some of which were already in advanced stages, whilst others needed to be accelerated to ensure everything was ready in time.
One of the most important aspects of her initial induction and training for the role was to work in partnership with the wedding team at nearby sister hotel Low Wood Bay Resort & Spa.
She has organised around a dozen weddings in the 2023 season thus far, with the biggest event catering for 130 guests and the smallest, an intimate family wedding for a small group of 11.
Better still has been Amy's response to the ongoing challenge of spreading the word about what The Wild Boar has to offer for wedding parties and couples.
Organising Lake District weddings with a difference
She recently attended the Lakes Weddings showcase event, sharing a stall with her wedding co-ordinator colleagues from Lancaster House and Low Wood Bay Resort & Spa. And has also been heavily involved in the planning and delivery of a 'Wild Wedding Suppliers Brunch' at the venue.
Amy's ability to communicate clearly what the venue is all about has resulted in the booking of an increasing number of 'show arounds' for couples seeking out the best place in the Lake District to get married. A complimentary Wild Boar afternoon tea may just have been a factor!
"We're not in competition with each other though," explains Amy. "Each of our venues cater for very different demographics and clientele in terms of wedding planning. At The Wild Boar, we very much embrace the 'wild' theme and a certain inclination for the more quirky, informal and outdoorsy elements of what couples are looking for as part of their nuptials.

In fact the success we've had this year has been very much to do with teamwork and the support I've had, especially from the team at Low Wood Bay who gave me the chance to train with them and help out with some of their events to pick up handy tips and experience.
The new job was perfect for Amy's home life too. Whilst trying to break into the wedding organising side of hospitality, she was also looking to move to Kendal with her girlfriend. The new job has allowed her to do so and she passed her driving test in the nick of time the week before starting the job.
Great wedding experiences at The Wild Boar
Amy is already receiving some heart-warming feedback from couples who have recently tied the knot at the venue: