Thursday, January 11, 2018
by
admin
Adding an activity to your wedding plans can be a fantastic way of entertaining wedding guests, or perfect as a pre-wedding get together. The Wild Boar has several outdoor activities to get your Wild wedding plans off to a great start.
Popular Wedding Entertainment in The Wild Boar woods
Meet Mike Coates, part of The Wild Boar family and supplier of clay pigeon shooting for individuals, families and events. This has become a very popular wedding activity and a fun sport that can easily be incorporated into any of our Wild Boar weddings. Here, we ask Mike to tell us a little about his business and why couples are choosing to make shooting part of their wedding plans.
Mike Coates at The Wild Boar
How did you get into shooting?
I have been shooting at The Wild Boar for many years now. I used to work for the hotel group and when we acquired the woodland next to the Inn, we began clearing the very overgrown area and making it the much-loved environment it is today. The shooting grew from there, and when I went self-employed I continued to work with the hotel and ran shoots for them on the land.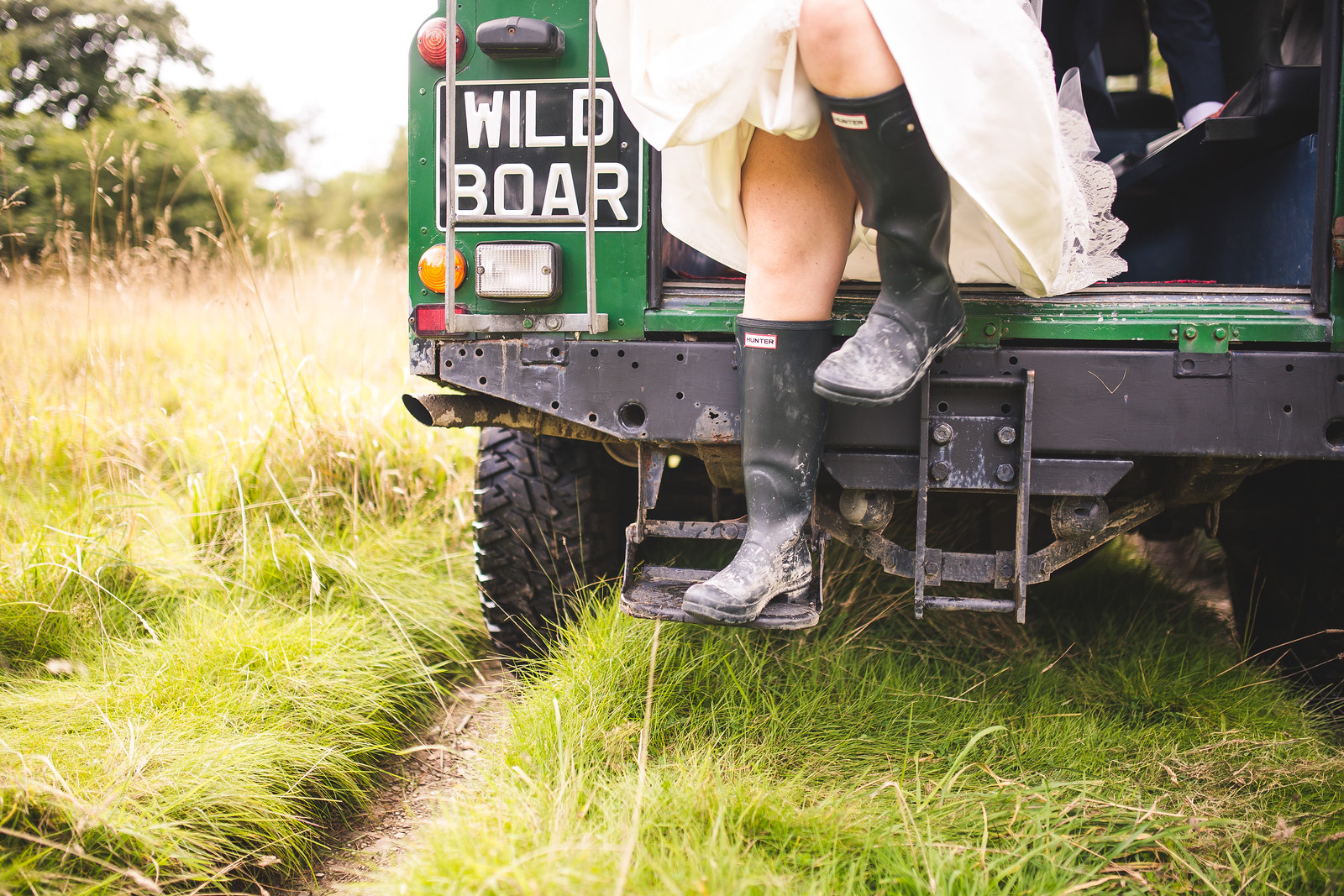 Great Wedding Entertainment
Having a shoot during you wedding is a fantastic way to bring families together before, during or after the wedding. It can also be a great activity for the chaps on the morning of the wedding, and keep them out of the bar! A Clay pigeon shooting session gives guests something really special to remember about the day. The wonderful photo opportunities in the grounds of The Wild Boar are also worth a mention.
Photo Credit: Rachel Hayton Photography
Photo Credit: Rachel Hayton Photography
Is it mostly for men?
Brides can get just as involved as the grooms. We teach a lot of female shooters and they often wipe the floor with the boys. We carry vests with recoil pads, and guns and cartridges with low kick back and will go through things very slowly if you are a little nervous (this applies to the gents too).
Do you offer any other wedding activities?
Archery is another sport that can work well as a wedding activity, alongside clay pigeon shooting. Another activity growing in popularity is Axe Throwing which we also offer as a Wild Boar woods activity. Axe throwing can be added to shooting and archery, and we give detailed instructions on stance and technique to give the best chance of hitting the target.
Your most memorable Wild Boar wedding?
My most memorable wedding was when Storm Desmond hit. It is the only time I have EVER cancelled a shoot. Instead of shooting I spent the day rescuing stranded wedding guests in my Landrover, as cars were unable to get through and had to be abandoned. We managed to get everybody where they needed to be and the wedding went ahead. The bride and groom came and shot with me a few months later.
Wedding Showcase at The Wild Boar
Come along to The Wild Boar Wedding Showcase on 27th February and chat to Mike and many of our wedding suppliers. Try your hand at clay pigeon shooting and see for yourself how it can be incorporated into your big day. We'd like to help make your 'I do' dreams a reality.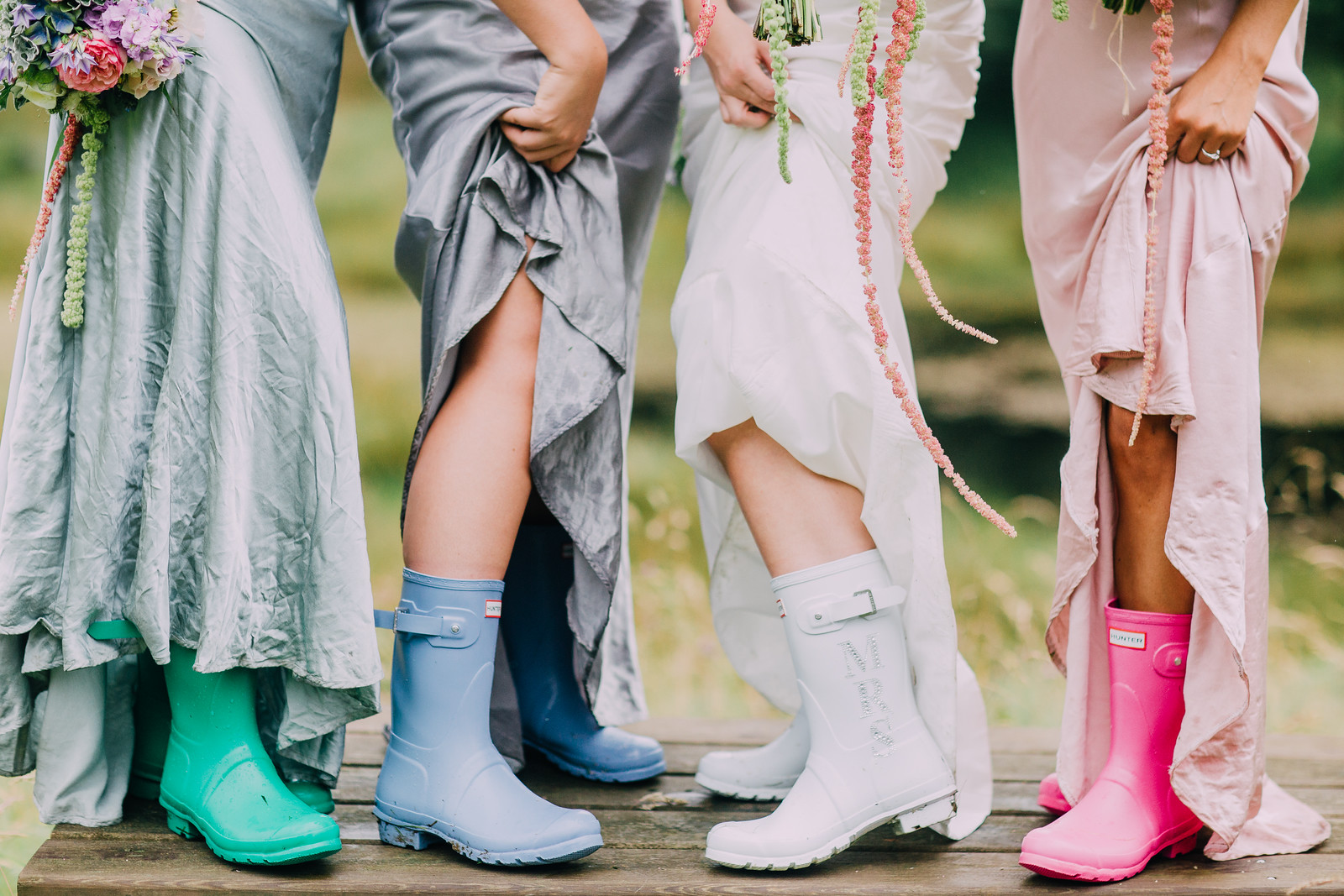 Photo credit: Rachel Hayton Photography