Learn a new skill in a day – our Smoking Course is the perfect opportunity to discover how to hot and cold smoke food without the need for any professional equipment. 

Partnering with Jo and Georgina from Smoky Jo's – supplier of smoked goods to Prince Charles! – our one day course will inform, delight and entertain. At the end of the day celebrate with a huge banquet prepared by Chef using the foods smoked by you and fellow participants. Invite your partner, friends and family members to the meal for added kudos!
(more…)
Emma Sanders, Wedding Co-ordinator at The Wild Boar tells us why she loves what she does and why creating a bride and grooms perfect day will never be boring!
The Enquiry
I love the fact that everything to do with weddings at The Wild Boar is woven around the individual needs of the bride and groom. We don't have set 'bronze', 'silver' or 'platinum' packages, we just have what is perfectly individual each time.
When a bride and groom get in touch to make an initial enquiry, I send out our wedding brochure but what is more important to me is that first appointment when I get to meet the couple for the first time and show them around the inn, with all its charm, family warmth and wealth of unique features that can be tailored to create what will be the most important day of the couple's lives.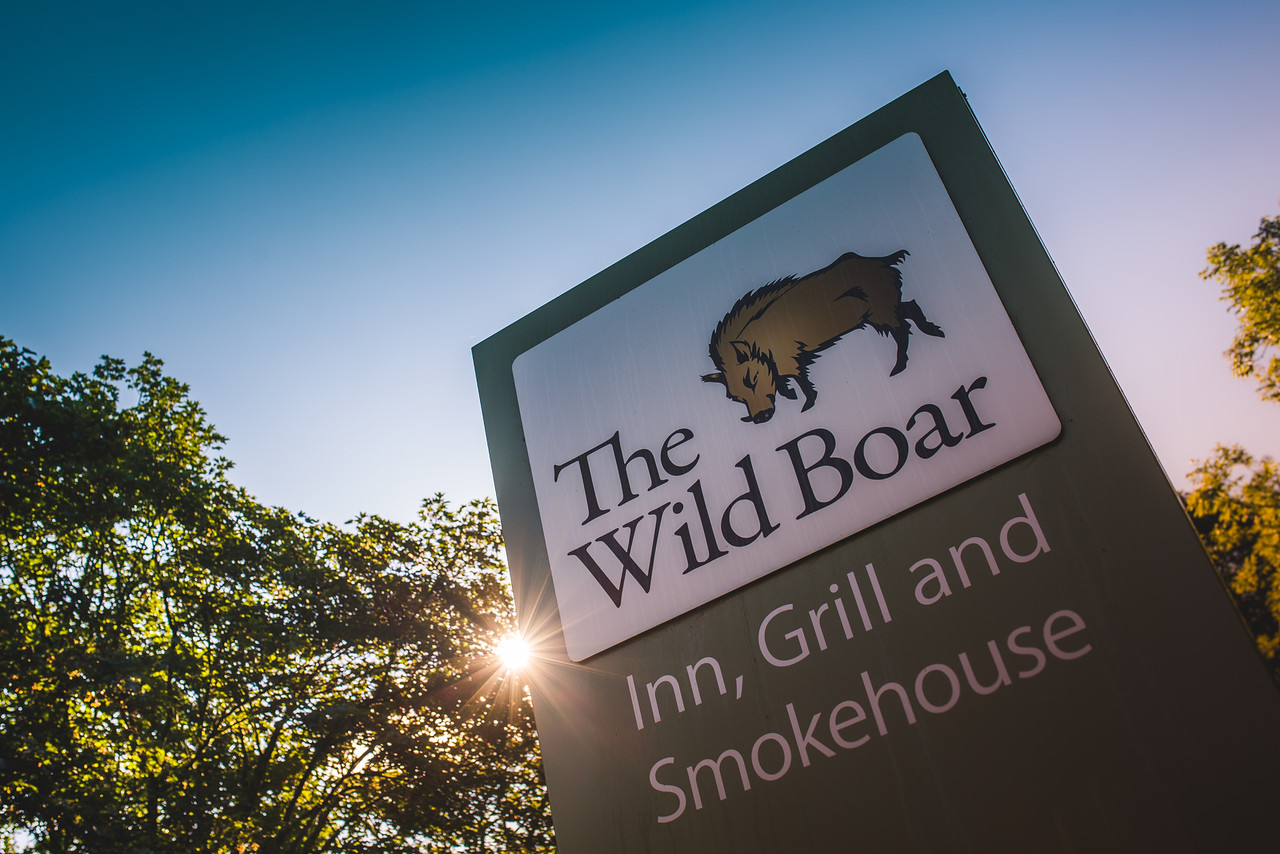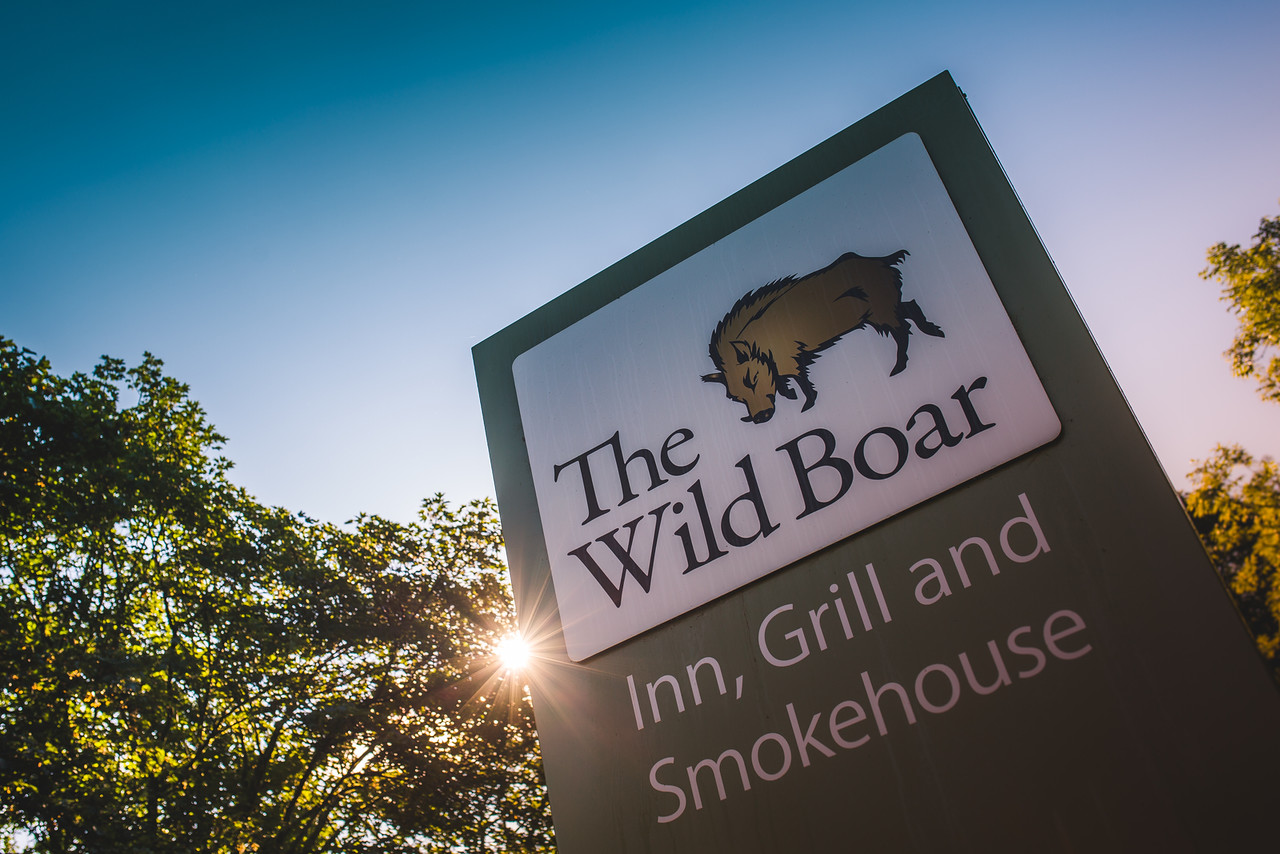 Fulfilling Dreams
I grew up around the Inn. My Dad, Marc Sanders, has been Head Chef at The Wild Boar for over twenty years, so I know that fulfilling a couple's wedding dreams is what we do here. After I've met the bride and groom and they've decided to trust us with handling the event of their lives, we get down to the details.

I've found that couples are usually reassured by the fact that the team here at The Wild Boar take weddings in their stride – whatever requests are made.
One wedding featured Betty the Bulldog complete in wedding outfit! It was her responsibility to make sure the wedding rings arrived down the aisle safely.
Last year a bride and groom having a marquee wedding in the Wild Boar woods requested a bus stop at the top of the woods where their guests were to wait to be driven to the venue. The team at the Wild Boar do everything we can to make these kind of dreams come true.
We Make Much Ado About Food …
Early in the planning process we invite the bride and groom for a chat with Chef. This is where years of experience with wedding menus has given him an instinct for what works and what doesn't. He crafts the wedding menu around what the bride and groom want – and if it's not something normally on the menu he is happy to make it or to work on a wedding theme.
One bride and groom were very particular about having a very spicy sauce for their steaks. Chef sourced some scotch bonnet chillies, grown only in the Caribbean and with them we created their very own sauce and called it the 3XXL! Cheese wedding cakes are becoming more popular and we love to dress them and make them just as beautiful as a traditional cake.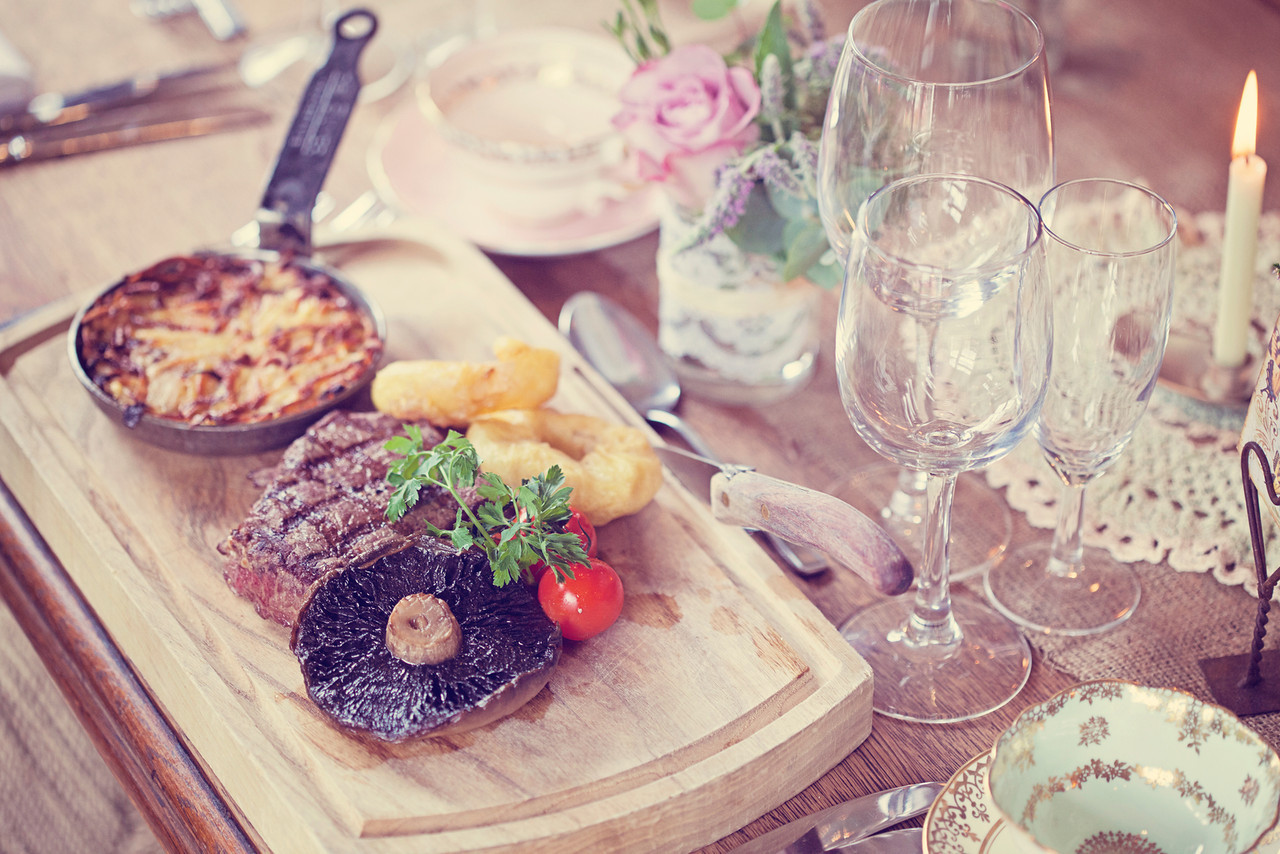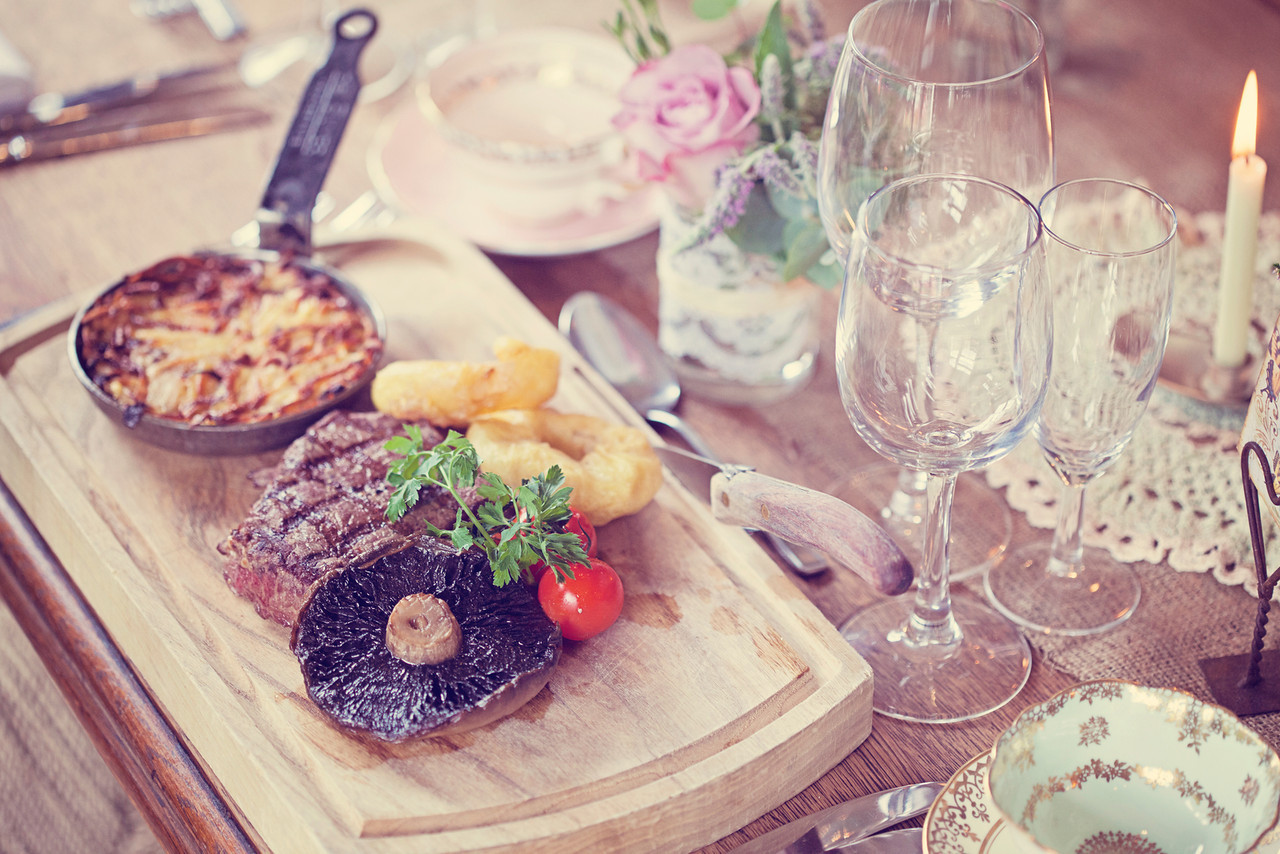 The Big Day arrives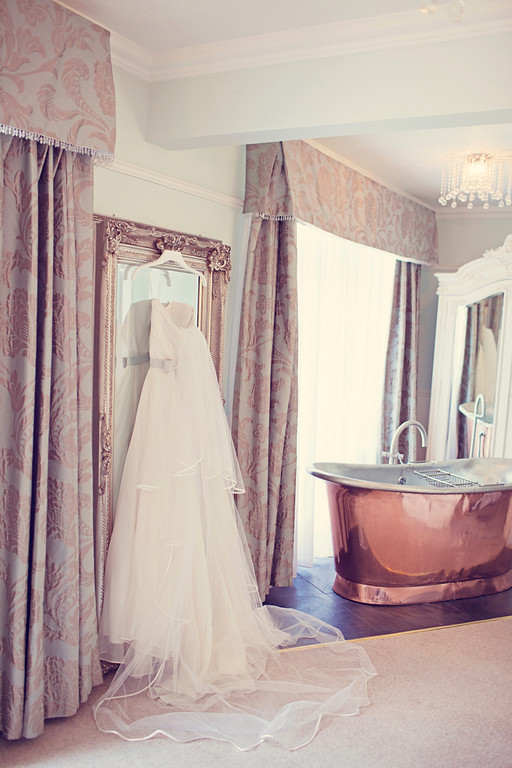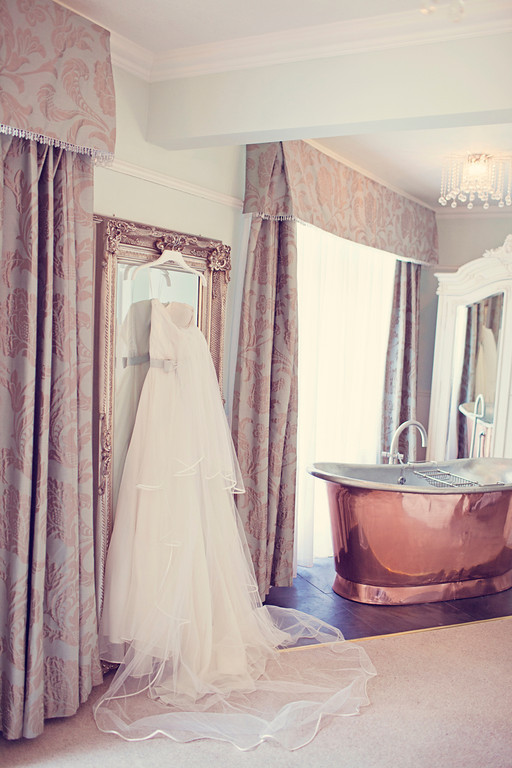 It wouldn't be a wedding unless everybody involved had some kind of pre-wedding anticipation. Obviously the bride and groom and those in the wedding party are going to have the usual nerves associated with such an important day. However, The Wild Boar 'family' are also on heightened alert – weddings are never run-of-the-mill days! From the Housekeeping team to the Restaurant team there is an excited buzz around the inn and we all feel very much a part of this special day.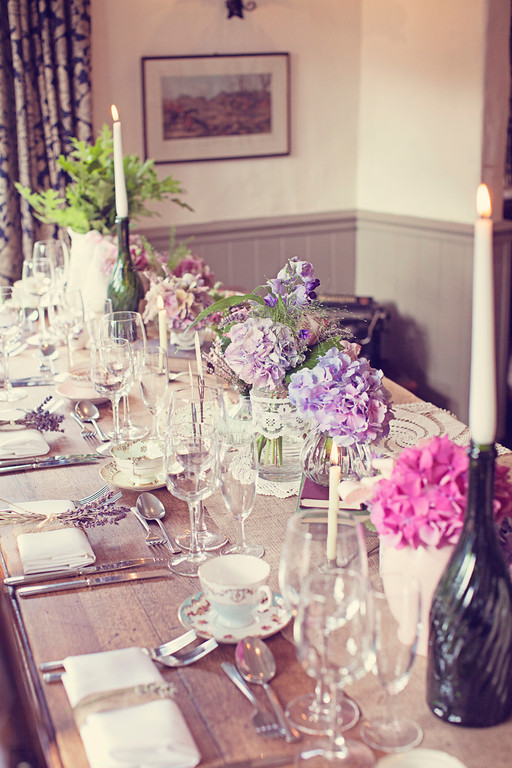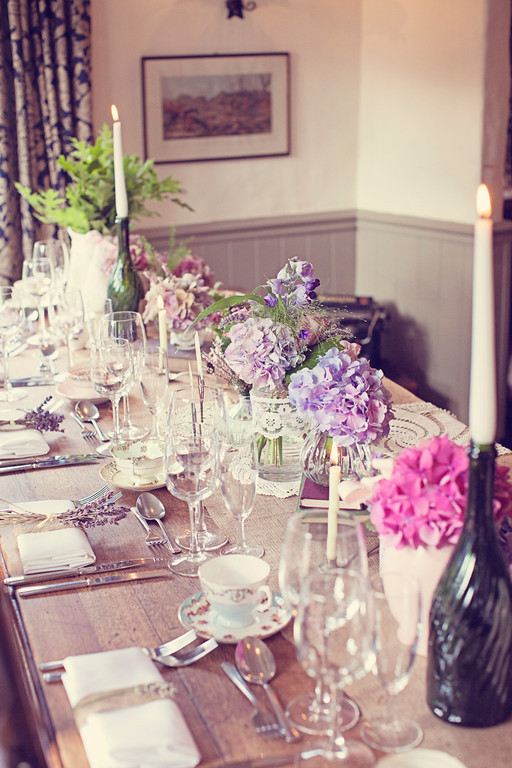 Behind the scenes there is always the tension of making sure that everything on the surface runs perfectly smoothly – taking the strain is all part and parcel for the team. This might mean that Chef is nagging me to get the guests seated before the cooked-to-perfection steaks become cremated or threatening to send out the food before the Father-of-the-Bride has completed his hour and a half speech!! Of course, he never does – he cares too much about creating the perfect day!
So, the hard work, planning, long shift, Chef's mini tantrums are over and the wedding has been a huge success. The Bride and Groom and all the guests have had a wonderful day – the food and drinks, home-brewed beer, family atmosphere! They'll never know that more than once I've threatened to send Dad home! After a recent Wild Boar wedding, I asked him what type of wedding he'd like me to have? I was told in no uncertain terms that he will be happy to arrange my elopement to the Caribbean! Perhaps I'll keep him this side of the kitchen when that day arrives!!

Next Wedding Fayre
Meet the team at our next Wedding Fayre on Sunday 22nd February from 12pm – 4pm. This a great opportunity to see The Wild Boar and speak to our local hand picked suppliers.

Written by: Emma Sanders, Wedding Co-ordinator at The Wild Boar
This month, The Wild Boar's Master of Malt, George Hutton, introduces us to the single malt that is bottled only when the Master Blender feels the flavour has reached its peak – the Glenrothes Select Reserve.  (more…)
This month The Wild Boar's Master of Malt, George Hutton, is back  closer to home exploring an all-malt whisky from Scotland for his 'Malt of the Month' in July 2014. 
Laphroaig 10 Year Old is an all-malt Scotch Whisky from the remote island of Islay in the Western Isles of Scotland. Laphroaig, pronounced 'La-froyg', is a Gaelic word meaning "the beautiful hollow by the broad bay". In making Laphroaig, malted barley is dried over a peat fire. The smoke from this peat, found only on Islay, gives Laphroaig its particularly rich flavour. (more…)
Last month we introduced The Wild Boar's Master of Malt, George Hutton, who promised a regular 'Malt of the Month'. He starts our whisky journey in Tobermory on the island of Mull.

Tobermory distillery is the only distillery on the island of Mull, which is off the West coast of Scotland between Skye and Islay. If you ever get round to that Scottish island hopping tour that you dream of, don't overlook Mull, it should definitely be on the list!
(more…)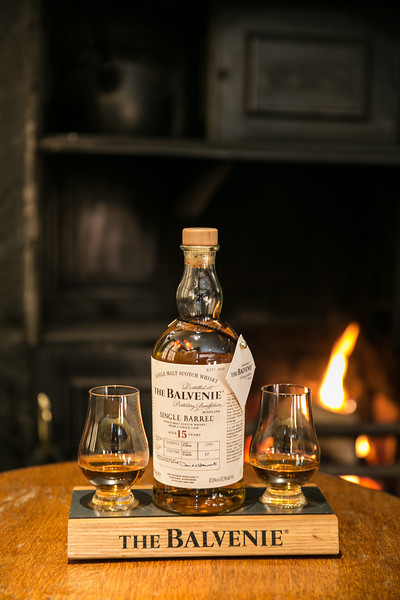 The following guest post has been written by Gavin and Penny. Both are hoteliers and Whisky experts, Penny being the Director of Speyside Whisky Festival…
It was a damp Tuesday in November a couple of years ago and we stumbled into the bar of the Wild Boar Inn at Crook.
It was warm, had a welcoming log fire, a good range of real Ales and an impressive collection of Malt Whisky. On that basis alone it was considered the place to stay that night!
We settled in and made our way back to the bar only to discover that Tuesday night was Malt Whisky night!
This was going to be interesting, on so many fronts! (more…)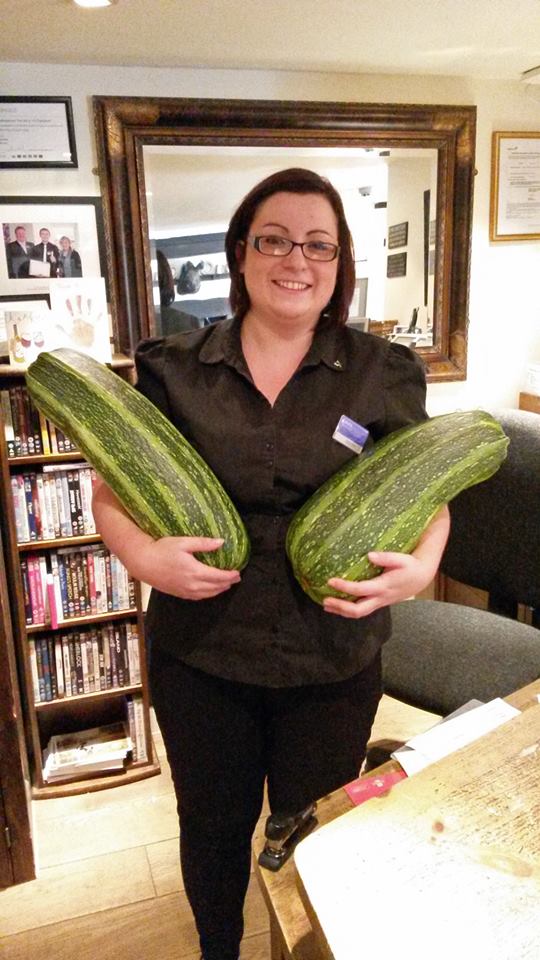 Laura Ticehurst, Receptionist at The Wild Boar found herself donning wellies and taking to the Inn's new and freshly dug vegetable patch earlier this year. A novice gardener, Laura shares her successes, failures and one or two tips for getting rid of those pesky slugs …
At the beginning of spring 2013 I knew nothing about gardening and had no particular desire to know anything about it either……..that was until it was suggested that as a Green Champion it would be great if I could become involved and "help out" with the vegetable patch at The Wild Boar. Little did I know that the word "help" would be interpreted as "be solely responsible for".  So being thrown head first into the world of home grown vegetables has made for an interesting year with many successes and one or two failures. I've learnt what to do and what not to do and have also created and refined my own gardening tips!
At the start of spring I eagerly planted peas, carrots, beetroot, different varieties of lettuce and rocket, courgettes, French beans, shallots, red onions, spring onions and radishes as well as sweet potatoes and marrows. The radishes were first to grow and after I had completed the back breaking work of thinning them out once they had grown into seedlings; they soon grew to be big juicy tasty accompaniments to the salads chef put on the specials menu. This success though was met by a failure with the beetroot crop. After I had thinned the beetroot out they didn't take too kindly to the extremely hot weather we had over the summer and therefore didn't grow much bigger than the size of a marble. The rocket was growing by the bucketful and we had so much that chef dreaded my daily visits to the kitchen with the days harvest so the staff ended up taking some of it home too!

My biggest battle this year though has been with the gardeners arch nemesis; The Common Garden Slug! Not wanting to use the toxic slug pellets in the garden for fear a poor dog might eat one I was left with nothing but the more alternative methods of deterring these pesky creatures. I used tubs of beer in the hope the slugs would be happily distracted as well as wool on the soil which they are supposed to dislike crawling across. My dear mother also shared one of her old wives tips with me, which was to put slices of cucumber on a tray of aluminium foil and dot these about the vegetable patch. Surprisingly I think it worked as they weren't too much trouble after this. Although it may also have been the combined effort of all my strange slug repelling methods including mixing used coffee granules in amongst the soil and strips of copper along the bottom of plants which is supposed to give off an electrical charge when the slugs crawl across it!
My biggest success of the year; of which I am quite proud has to be my Marrows. I have tenderly cared for them through out the year, feeding them according to a strict timescale, watering them at a particular time of day, on certain days of the week and gently placing straw under the growing marrows to stop them rotting upon contact with the soil. (This is no easy feat, the leaves and stalks of marrows are covered in thick sharp thistles which cut and scratch you) My dedication was rewarded with a plentiful bounty of the biggest marrows I have ever seen. For several weeks I would have a generous harvest of marrows to provide the kitchen with and chef created several delightful dishes from them which featured on our daily specials.
Overall I would say this years crop has been a success and we hope to be a bit more adventurous with what we grow next year as well as planting vegetables that are ready at different times of year so that the kitchen are not overwhelmed with vegetables. I'm also determined to continue my marrow success and grow one bigger and better than this year's 90 lb marrow winner at the Hawkshead Show. Green Fingers Crossed!
As the seasons change so too does the seasonal beer on tap at The Wild Boar Brewhouse. Mad Pig Ale, our 4.0% ABV house ale, will be ever present but Hogshead 54, a 5.5% imperial pale ale, will go into hibernation for the winter. With longer nights and colder days something altogether more hardy and warming will be needed to step in and take its place for a season.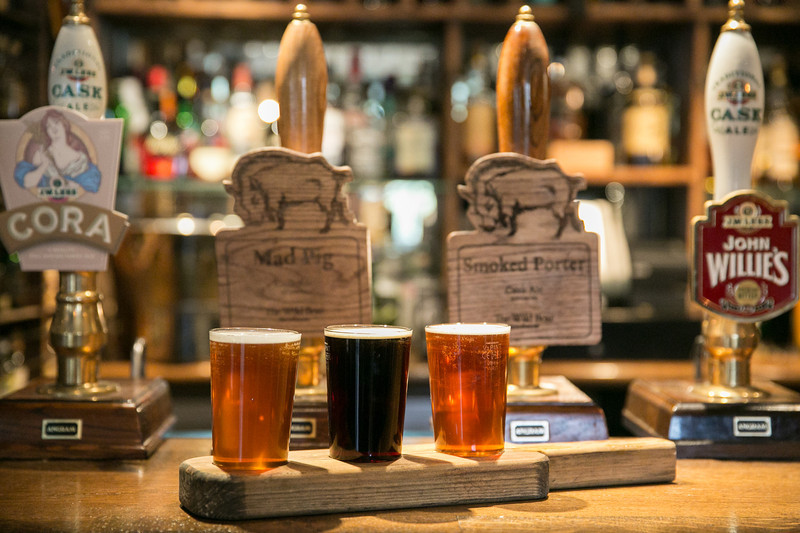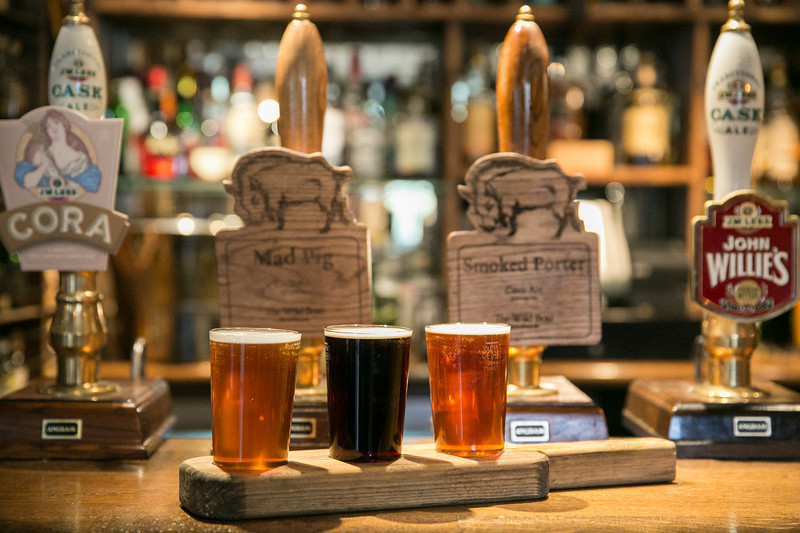 (more…)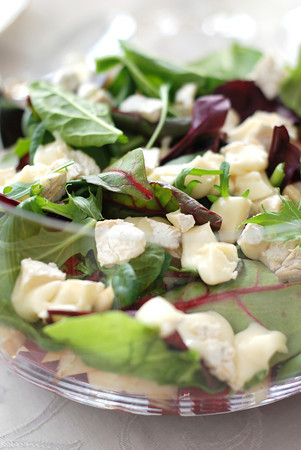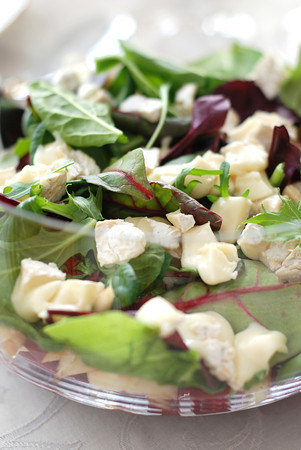 We have a small veg patch at The Wild Boar which Laura has been lovingly tending to. This year the beetroot has been extremely good. We planted a one of the most popular varieties of beetroot called Boltardy and harvested them when they were the size of golf balls. Bolt-resistant, this variety of beet can be sown earlier than many other varieties and as long as it's under cloche protection it can be sown as soon as the soil warms up at the start of the year.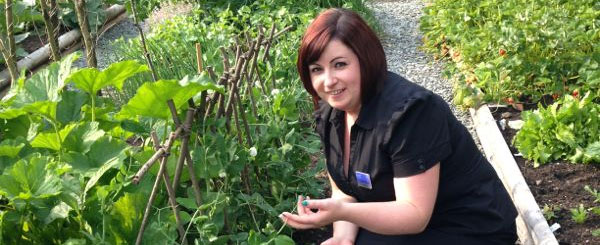 (more…)
[wpvideo 5fdyImze]
 [ About This Video ]
This weekend Low Wood Bay hosted the first ever Sine Dubio Lake District art festival. The Free festival championed the work of 15 artists from across northern England (including nine local Cumbrian artists).
Andy Levy, Wood Sculptor creates beautiful wood sculptures and tree carvings using traditional tools and chainsaws, and over the two day's he created a carving of a Wild Boar, live on the lawns of Low Wood Bay with an audience. The finished Wild Boar will soon be place at The Wild Boar Inn to greet guests.