We have seen some amazing photographs taken from The Midland Hotel, but this takes some beating. The story behind the photograph makes it even more poignant.

Midland guest, Chris Peear-Wilson, has been diagnosed with various auto-immune illnesses and a degenerative condition which affects both eyes and has rendered her partially blind. She never has a day free from pain. With the vision she has left she is making every second count. Keen on nature, with a passion for ornithology, flora and fauna, Chris had, until quite recently, made quite a name for herself locally in Denbighshire as an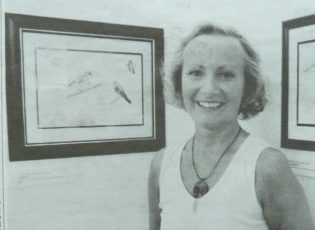 artist who loves to draw birds. Observing them from close quarters, she developed a way of committing their shape and colour to memory, later re-creating the images on paper. Unfortunately, Chris is now no longer able to see well enough to draw.
Indefatigable, Chris has taken up photography and captures nature through the lens whenever possible. She was delighted with this particular shot – the light on Morecambe Bay sands in the shape of a cross echoing her own strong faith.  She calls the photograph 'Divine Sunset' and commented,
'Divine Sunset' was followed by a 'divine evening' that only The Midland could deliver. I hope this photograph encourages and inspires others.
We wish Chris every success in the future as she faces the challenges that her illness brings. Thank you for sharing this magnificent image with us.
Room with a View
The Midland with its Sun Terrace restaurant and bedrooms overlooking Morecambe Bay is the perfect place to experience your own divine evening. We look forward to welcoming you.