George, our Wild Boar Master of Malt is looking forward to our Balvenie Whisky Evening on 4th November when he will welcoming Brand Ambassador, James Buntin who will be sharing his vast knowledge of single malt.

The casks are so important to the taste of The Balvenie that they employ their own team of highly skills coopers.  The balancing of the taste is critical – some casks need to be 'toasted', just enough to open the pores but not enough to burn too deep.

Balvenie Caribbean Cask has been matured in traditional oak whisky casks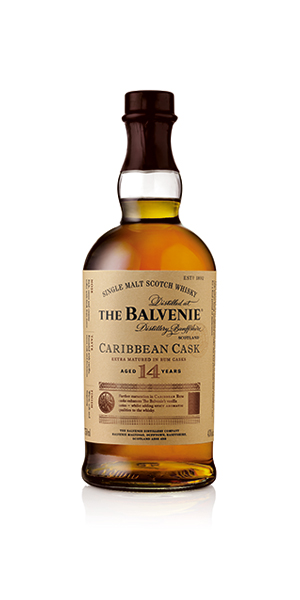 for 14 years, and then 'finished' in casks that previously held Caribbean rum.  The result is an exceptional single malt whisky with the traditional smooth, honeyed character of The Balvenie, married with notes of toffee and a hint of fruit, with a warm, lingering finish.
Tasting Notes
NOSE: Rich, sweet and creamy toffee on the nose combines with fresh fruit notes 
PALATE: Rounded with vanilla and sweet oak notes, with fruity character that develops with time 
FINISH: Soft and lingering
Whisky Tasting at The Wild Boar
Join George, our master of malt for our regular Whisky Tasting Evenings at The Wild Boar to learn more about our favourite whiskies.