With this recipe Head Chef at
The Midland
, Michael Wilson, proves that you can take a relatively ordinary cut of meat such as the blade, and transform it into a glorious melt-in-the mouth triumph. Just perfect for wholesome meal accompanied by your favourite glass of red wine!
This method requires the meat to be placed in a deep pan with enough liquid to cover the piece of meat. The pan must be covered with a secure-fitting lid to prevent the liquid from evaporating during the
long cooking process
(if you don't have a deep pan, we have also tried this in a slow cooker).
(more…)
If you have a food intolerance or specific dietary requirements, it can make travelling a trial; especially if you are giving control of food preparation to someone you've never met. At worst, it can render you ill and unable to enjoy your holiday or cause you to miss an important business meeting or conference.
Here at English Lakes, the importance of getting it right for guests with specific dietary requirements has been championed by our Commercial Director, David Neale, who himself is Coeliac.
(more…)
Easter is upon us, and this month we have already shared a
chocolaty Easter recipe
– perfect for the kids. So now here is a chocolate inspired recipe for the adults from Michael Wilson, head chef at
The Midland
.
Hazelnut Panna Cotta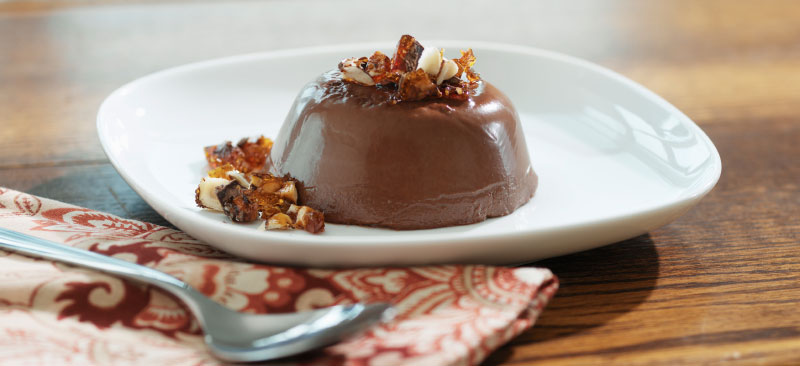 Often when one is planning what to make for a dinner party, or even just a large family meal, the two main considerations are not being stuck in the kitchen all evening whilst your guests are enjoying themselves and not breaking the bank when it comes to ingredients.
Andrew Caulfield, head chef at Waterhead has come up with the following recipe which would make a perfect starter for any occasion, especially when you are catering for a large number of people.  Not only can the whole dish be prepared well in advance, leaving you time to socialise with your guests, but also the main ingredients, ox cheek and onions, are relatively inexpensive, and make for an incredibly tasty dish.  This recipe makes twelve portions. (more…)
As most of our followers have a keen interest in food and many are accomplished cooks, I hope the Chefs of
English Lakes
can help inspire you to be even more creative and try new recipe ideas.
When we run our smoking courses in conjunction with Jo and Georgina from Smoky Jo's, the hot Smoked Salmon is always one of the first things our 'students' get to taste. A great introduction to smoking food for the first time which can be done without having to buy expensive equipment; just use an old biscuit tin or a deep metal tray with a cooling rack covered with tin foil. We use a Cameron stove top smoker which can easily be purchased from good garden centres or online. It is  very important that the sawdust you use for smoking food does not contain any oil that may have come from a chainsaw. Oak is one of the most popular sawdust's used for smoking.
(more…)