In July 2014 Mark Fishwick suffered a serious cycling accident which required surgery and careful rehabilitation at Low Wood Club before he was back out on the open roads. Incredibly in May 2015, he competed in the Fred Whitton Challenge, 112 miles long with 3,950 metres of climb! (more…)
Low Wood Bay unveil revolutionary plan allowing cyclists to cross the lake.
UPDATE 2nd April 2014: Many of you keen eyed followers will have spotted this story about our "Floatation Over Of Lakes Scheme" affectionately known as "FOOLS" was of course an April Fools Joke.
Meet the Foolers
An uncle and nephew team have developed and tested a new concept that would allow cyclists of all ages to safely cross Windermere, bypassing a stretch of road with no cycle lane provision.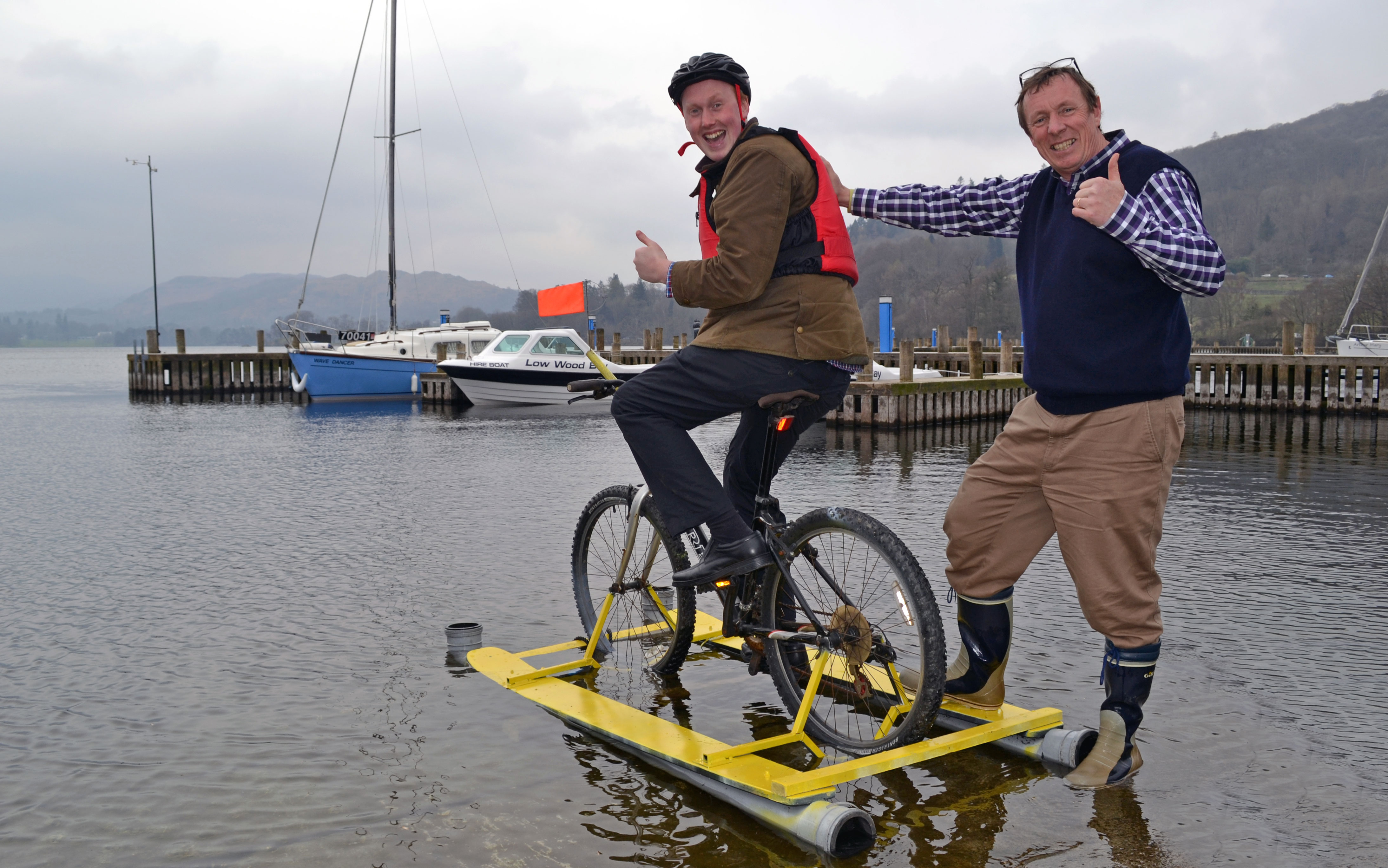 The plan would allow cyclists to use patent pending devices that attach to 80% of cycles and allow you to navigate over the lake in all but the worst conditions. (more…)