It was with a sense of excitement and, I confess, trepidation that I arrived at
Waterhead
for a weekend of Lake District Watercolour Painting. Signing up for something like this can feel a little like putting your creative neck on the line!
Testing the water over dinner on the Friday evening, I tentatively threw out a line about having not ever really done anything like this before. I was pleasantly surprised, and not a little relieved, to discover that we were all novices, and all nervous about our impending foray into the world of paint, colour, tone, perspectives and vanishing points.  Having established our common fragility, we relaxed and enjoyed a sumptuous
three-course
meal
 whilst
Dawn Pretty
, our artist in residence, outlined what the weekend might hold, promising us that we would all have a work of art to hang on our wall by the end of the weekend.
(more…)
English Lakes employs passionate people! Passionate about going the extra mile for our guests. This usually comes from a good work-life balance which allows time for other interests and hobbies.
Cherrie Hargreaves,
Lancaster House
Guest Services Manager, got more than she bargained for when her husband asked if they could have a dog …
(more…)
English Lakes employs passionate people! Passionate about going the extra mile for our guests. This usually comes from a good work-life balance which allows time for other interests and hobbies.
Meet Debbi Fralick who works at as a Housekeeper. We welcomed Debbi to the Low Wood Bay hotel team in 2013 and very quickly discovered her passion for
… all things artistic! (more…)
Nevil Jeffery, General Manager at Low Wood Bay has recently caught the Art bug, inspired to create digital art after meeting the iArt master J.A.C…
Twelve months ago I came across the guru of the "dark side" of iArt, Joseph Connor (J.A.C.) founder of #seensend. I love the concept – encouraging people to get out and about and capture an image on a mobile device. Once the image gets the J.A.C. stamp of approval, he rewards the photographer with a piece of art created on his iPad.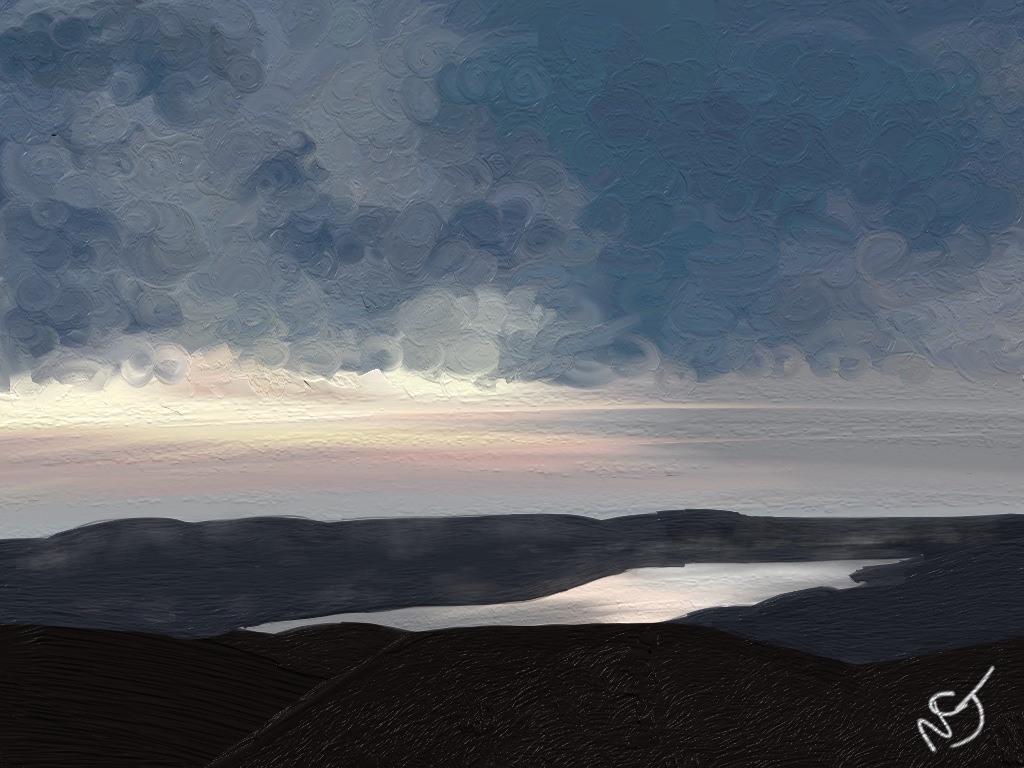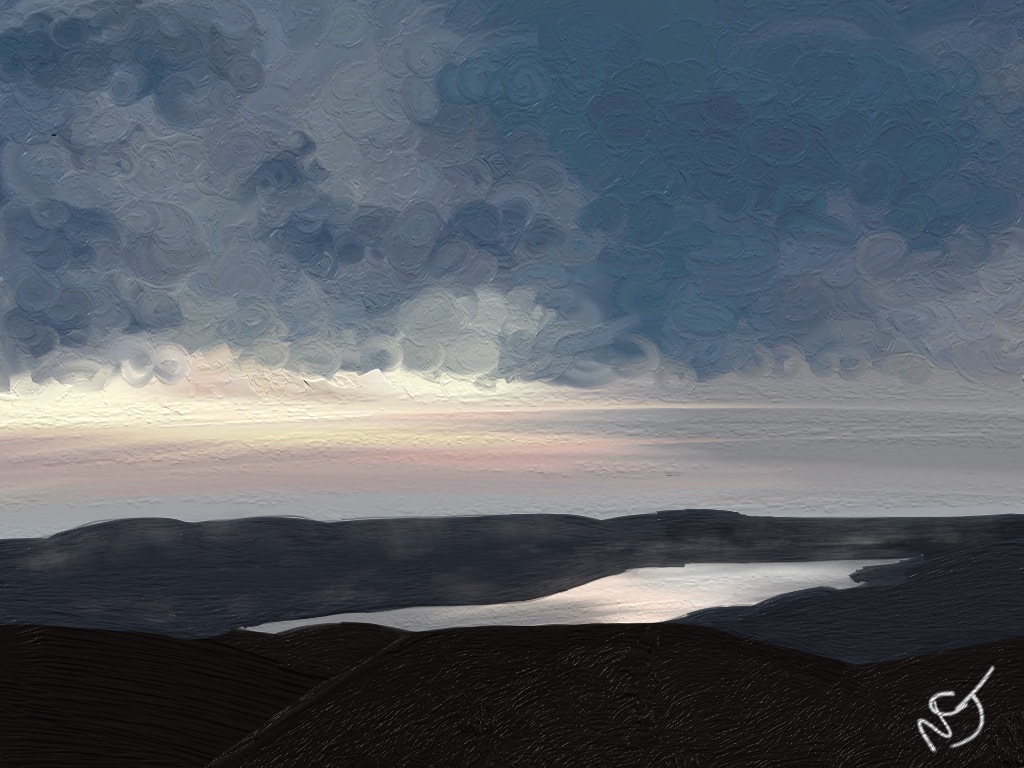 Sophia Newton, owner of the Loovre Gallery in Kirkby Lonsdale and founder of annual
Artober festival
embraced this new art medium and invited Joseph to attend the week long, interactive art exhibition at
Low Wood Bay
. This radical but simple method of producing art provides an accessible, affordable medium which appeals to all age-groups. Let's face it, taking a hand-held electronic tablet into the great outdoors is a little more practical than a large canvas!
(more…)
[wpvideo kd0Qfoh7]
About this video
The Sine Dubio FREE Art Festival returns to Low Wood Bay with Artober from 28th October to 3rd November 2013.
In this video Sophia Newton, event organiser explains what this unique Lake District event is all about.
Thank you to Adrian Naik for sharing the video with us.
We love the Lake District and we are always on the lookout for new photography from our guests and visitors to the national park to share and inspire. Artist, J.A.C has taken the search for local photography one step further and is inviting walkers and photographers to share the images they capture.
By using the hashtag
#seensend
on twitter users can send their images to J.A.C. who will select three that inspire him the most. He will send the winner a copy of the art they have influenced free of charge.
SeenSend
rewards people who share wonderful places via social media with art.
(more…)
[wpvideo 5fdyImze]
 [ About This Video ]
This weekend Low Wood Bay hosted the first ever Sine Dubio Lake District art festival. The Free festival championed the work of 15 artists from across northern England (including nine local Cumbrian artists).
Andy Levy, Wood Sculptor creates beautiful wood sculptures and tree carvings using traditional tools and chainsaws, and over the two day's he created a carving of a Wild Boar, live on the lawns of Low Wood Bay with an audience. The finished Wild Boar will soon be place at The Wild Boar Inn to greet guests.
Have you see the giant picture frame is touring the Lake District this month?
Our spectacular mountainous landscape of the Lake District has long been a sought-after destination by artists – inspiring old masters such as Constable and Turner, as well as modernists like Kurt Schwitters.
The large four metre by two metre frame has been positioned to show off some of the area's most spectacular views to visitors, and residents, and allow them to pause and reflect on how the area's natural beauty has inspired art.
(more…)