We can hardly believe it is 25 years since we first opened the doors of Lancaster House to welcome our guests. Where has the time gone?
We've hosted hundreds of weddings over the subsequent years, but Sarah and Duncan Roper were our very first wedding couple and we look forward to re-creating their wedding breakfast for them when they visit soon for a mutual Silver Celebration.
Sarah introduces the family and tells us about their ongoing connection with Lancaster House.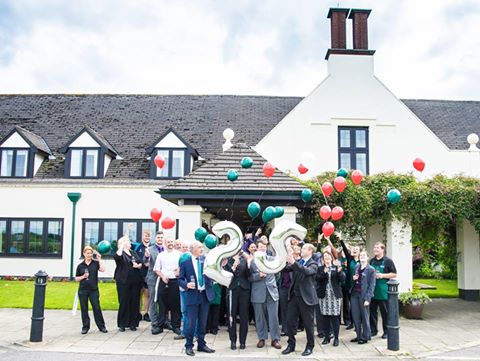 Happy Anniversary Lancaster House!
I was brought up in Lancaster, my family having moved to the city when I was very young. My father's job at the University meant we occasionally spent time living abroad. Duncan grew up in Sheffield where even a trip to Barnsley was a major expedition! We now live in Timperley, Cheshire, in the home that we bought just after we got married.
We've got two sons, Joe, 21 who is studying Civil and Structural Engineering at Sheffield University, and Sam who is studying for his A levels at Sale Grammar School.
How did you meet?
Both Duncan and I have been involved in healthcare throughout our professional lives. We were introduced to each other whilst Duncan was working in Burnley for the NHS. We went out one Sunday afternoon for a platonic drink in a real ale pub in Manchester. A fight broke out in the pub (nothing to do with us!) and Duncan grabbed my hand and led me safely away from the fracas – from that moment on everything changed!
Was it a romantic proposal?
A romantic Lake District hotel proposal
The first proposal was on a night out in our local Indian Restaurant – where else? Duncan subsequently delivered a much more romantic 'official' proposal during a holiday in the Lake District on the banks of Coniston Water – not an onion bhaji in sight!
Why did you choose Lancaster House?
I was brought up in Lancaster and have many happy memories of the area. My father took up a post in the Physics Department at Lancaster University when it first opened in 1964 and he worked there until he retired.
As a family we have always had a very strong relationship with the University. The Chaplaincy Centre at the University seemed an obvious choice for our wedding ceremony and with the brand spanking new Lancaster House on the doorstep it was the ideal venue for the reception.
Booking our wedding in a hotel whilst it was still under construction did have its risks. I made sure we had a back-up plan 'just in case'. I'm very glad we didn't have to use it!
The Big Day
The wedding day just seemed to fly past so quickly. It was everything I had always dreamed of for my wedding – sunshine, family, friends and a lot of fun – oh, and Duncan as well! Our wedding breakfast menu was Melon , Lamb Noisettes followed by a decadent Chocolate and Raspberry Roulade. Duncan's request for naan bread and tarka daal was politely declined by the management at the time!
Sarah arriving at Lancaster House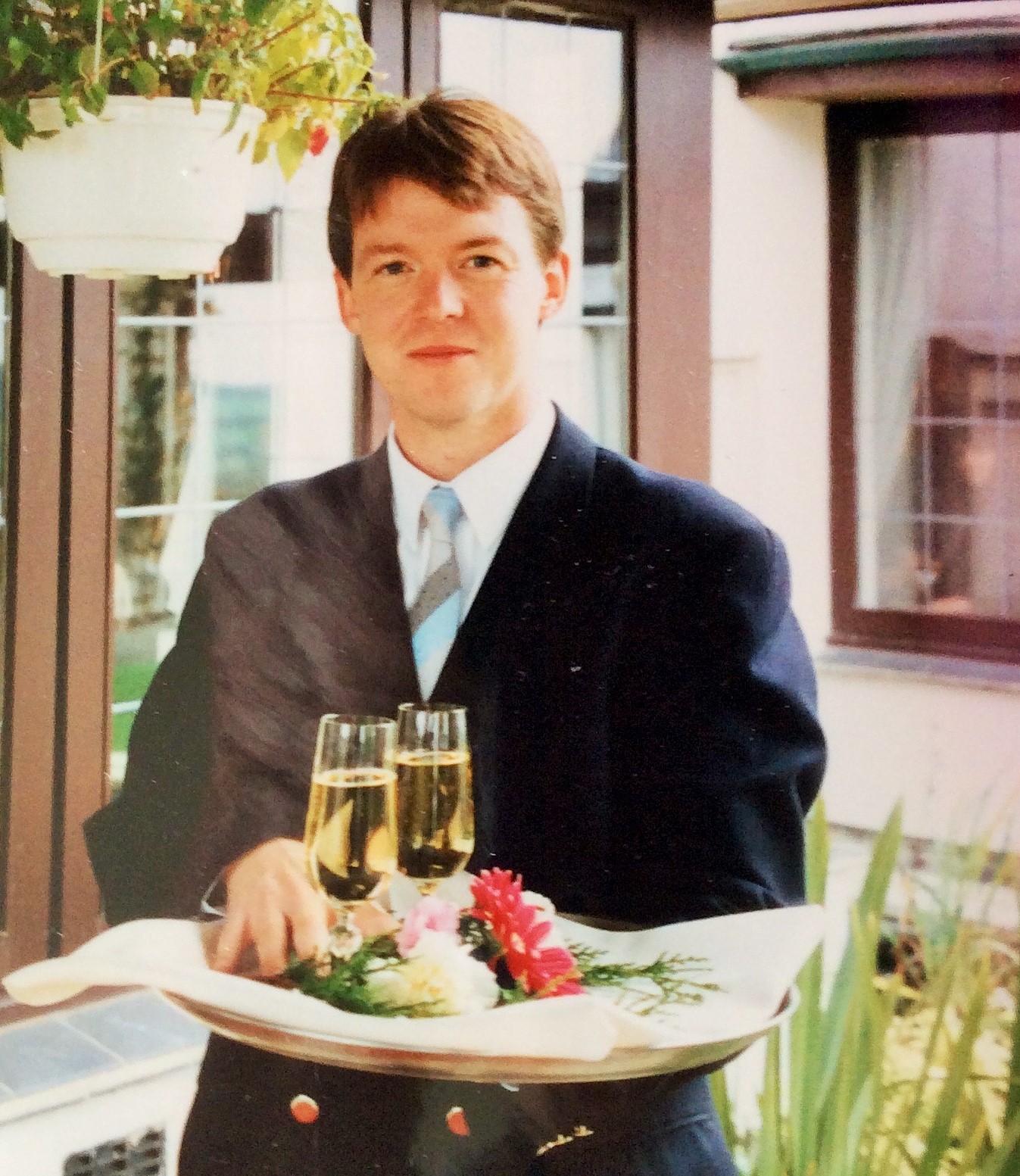 A fresh faced John Jesmond welcomes the bride and groom. John is now our F & B Manager.
The Newly Weds!
Continuing Connections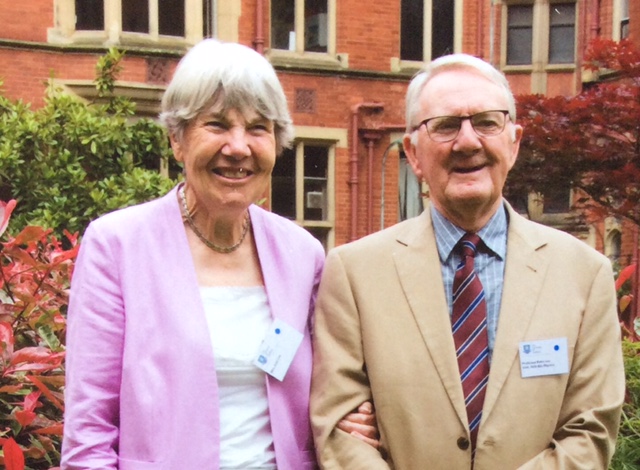 Sarah's Mum and Dad
My parents, Jean and Peter, remain loyal members of Lancaster House Sandpiper Club. We visit regularly and have celebrated other special birthdays and anniversaries at Lancaster House. Sadly, Duncan's Mum and Dad, Jean and John, passed away a few years ago but we have an enduring memory of them both from our special day.
Weddings at Lancaster House
Our Wedding Showcase on 25th August, 4.30pm to 8pm is a perfect time to have a personalised wedding show round of Lancaster House, sample our wedding breakfast options and meet our local wedding suppliers. Our Wedding Coordinator, Lauren, and the team will meet you with a complimentary arrival drink and canapés.
The decor at Lancaster House may have changed over the years and we now offer a much wider choice of menu (I'm sure Chef is happy to talk about tarka daal if that is your heart's desire!) but one thing remains constant – we aim to help make happy memories for our couples for many years to come.