Whether your ideal day out in the Lake District is a gentle stroll by a meandering stream, a more strenuous hike up a mountain or a heritage rail journey, it would appear that there is something for everyone. Here's one for the more adventurous.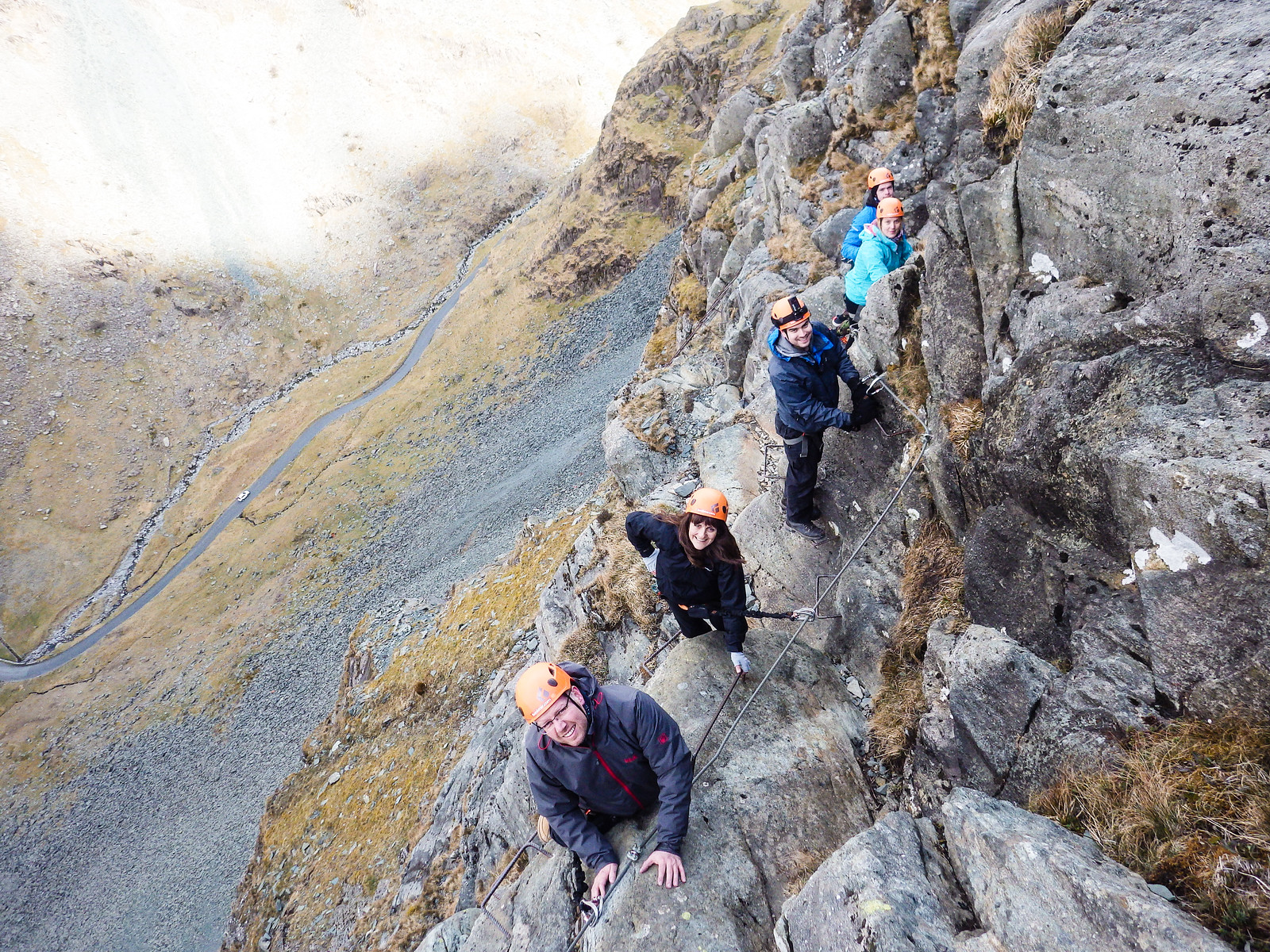 Safely attached to the side of a cliff!
The Iron Road
I hate ironing, but this is a something altogether different! Via Ferrata or 'Iron Road' is a protected climbing route across mountainous areas, making often exposed and inaccessible areas available to non-climbers like me. And we have one of only two Via Ferratas in Britain right here on our doorstep.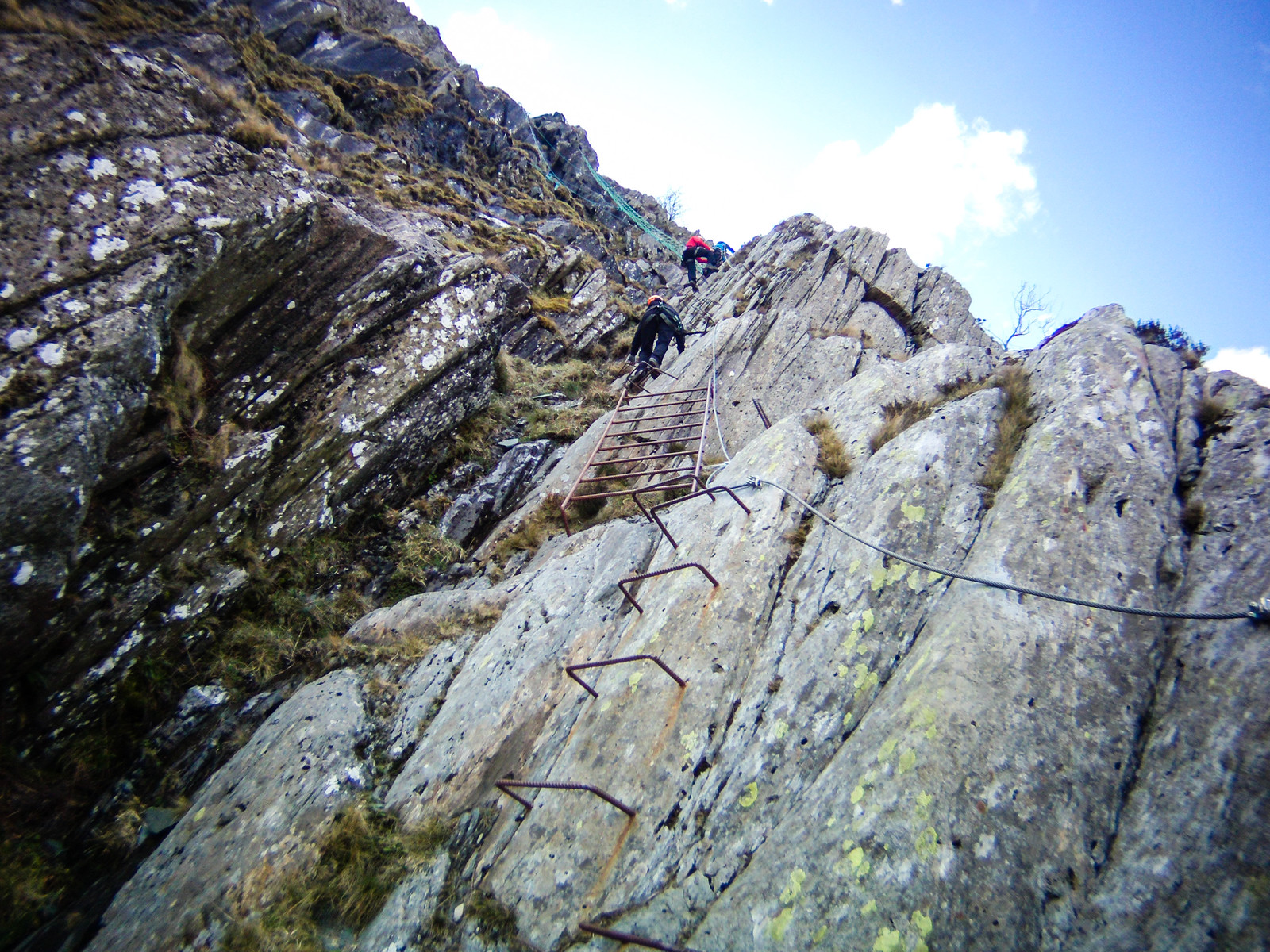 Honister Slate Mine is the only working mine in England and supplies highly sought after green slate around the world. Set amidst some of the most breath-taking scenery in the Lake District, Honister has a Visitor Centre, organised and informative mine tours and a 'fill your boot for £20' facility.
On this occasion, that's not what brought Kris and myself past Derwentwater and along the beautiful Borrowdale Valley. We were booked on Honister Via Ferrata Xtreme, an adrenaline pumping experience which would take us to the summit of Fleetwith Pike, a commanding presence above Honister Pass at a height of 2,066 ft.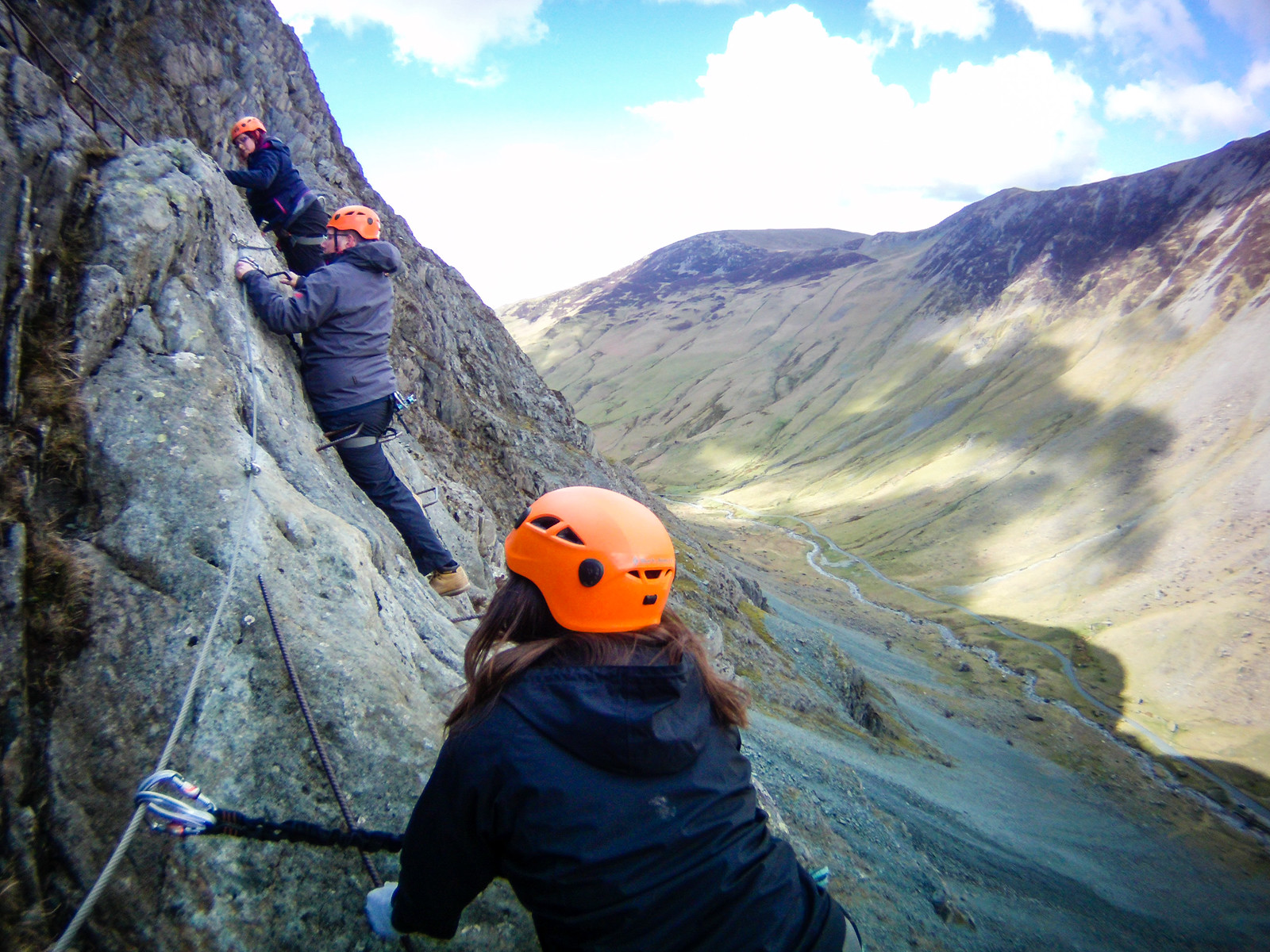 Honister Pass snaking below the Via Ferrata
In recent history Via Ferratas have grown massively in popularity, particularly in the Alipine regions of Italy, France and Austria, but they have been around as early as the 19th century and the early years of mountaineering. They also served a more serious diversion during WW1, providing vital military routes across hazardous mountain ranges for troops and supplies.
A Privileged Perspective
We joined another seven adventure seekers and after a quick introduction to Tom, our guide, we were issued with harness, helmet and a pair of life-preserving carabiners. I'd done my research, so I knew that if everything were to go wrong, I would be the first to perish en route. Cold comfort.
A bus ride a short distance up the side of the mountain deposited us at the start of the route. Tom gave clear instructions about how to remain safely clipped in to the steel rope, but all too quickly we had to lower ourselves over the side of the mountain and descend steeply on a series of iron ladders.
Keeping my eyes level and my hands busy with the constant carabiner clipping meant that the reality of the cars-as-dots deep in the valley below did not totally freak me out. Surprisingly quickly, I started to trust the equipment and Tom's words about its near impossible breaking strength.
The beauty of the valley below and the mountains around started to permeate my consciousness and I felt privileged to be allowed to view it all from such a vantage point.
Smile for the Camera!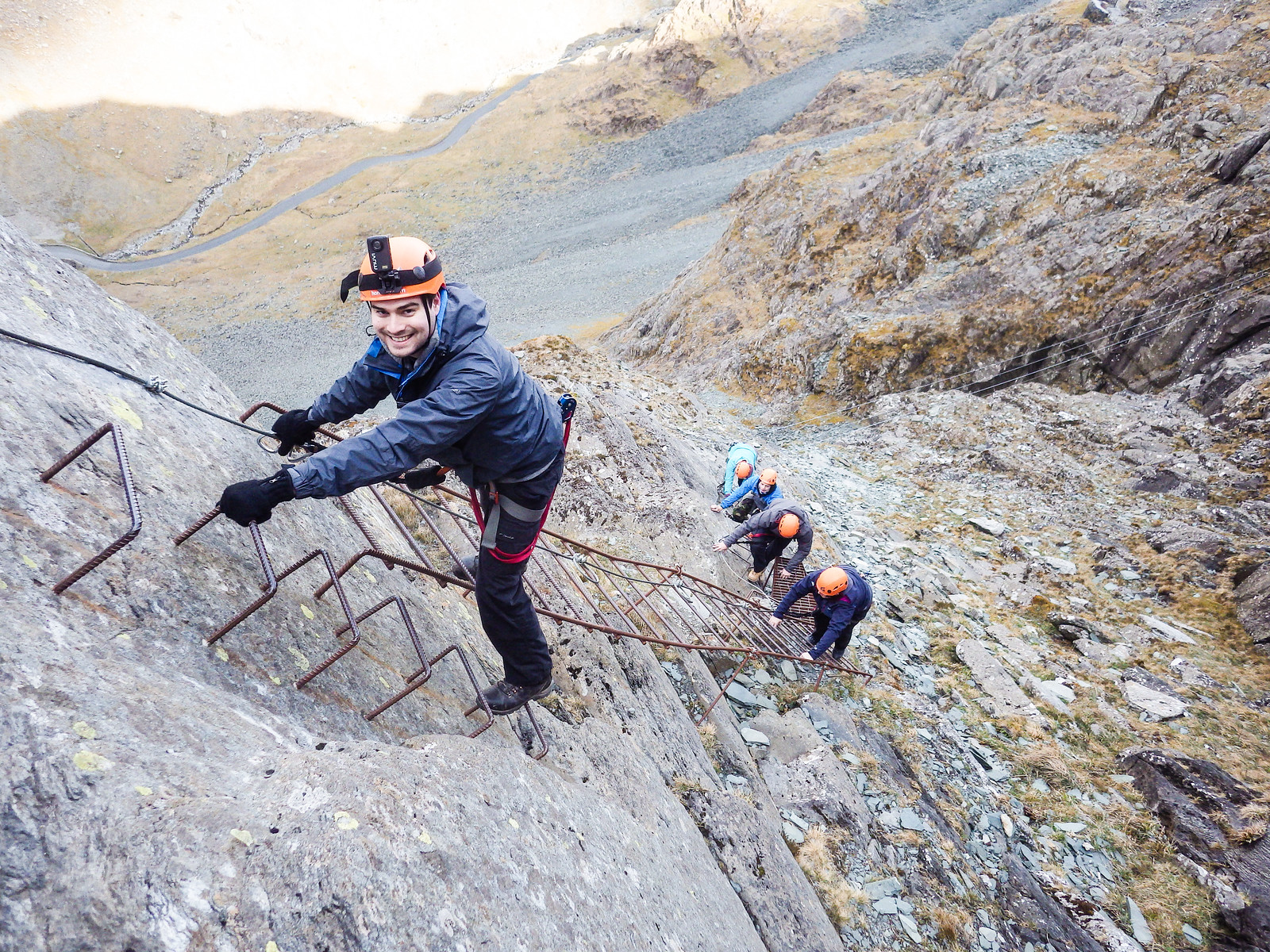 Kris smiling for the camera, just before he looked down to the valley bottom![
The most challenging part of the course was a drop down to ladders overhanging a steep gully and then a traverse along the rock face. The views to the mountains above and beyond Honister Pass compensated for any anxiety about the fear of holding on.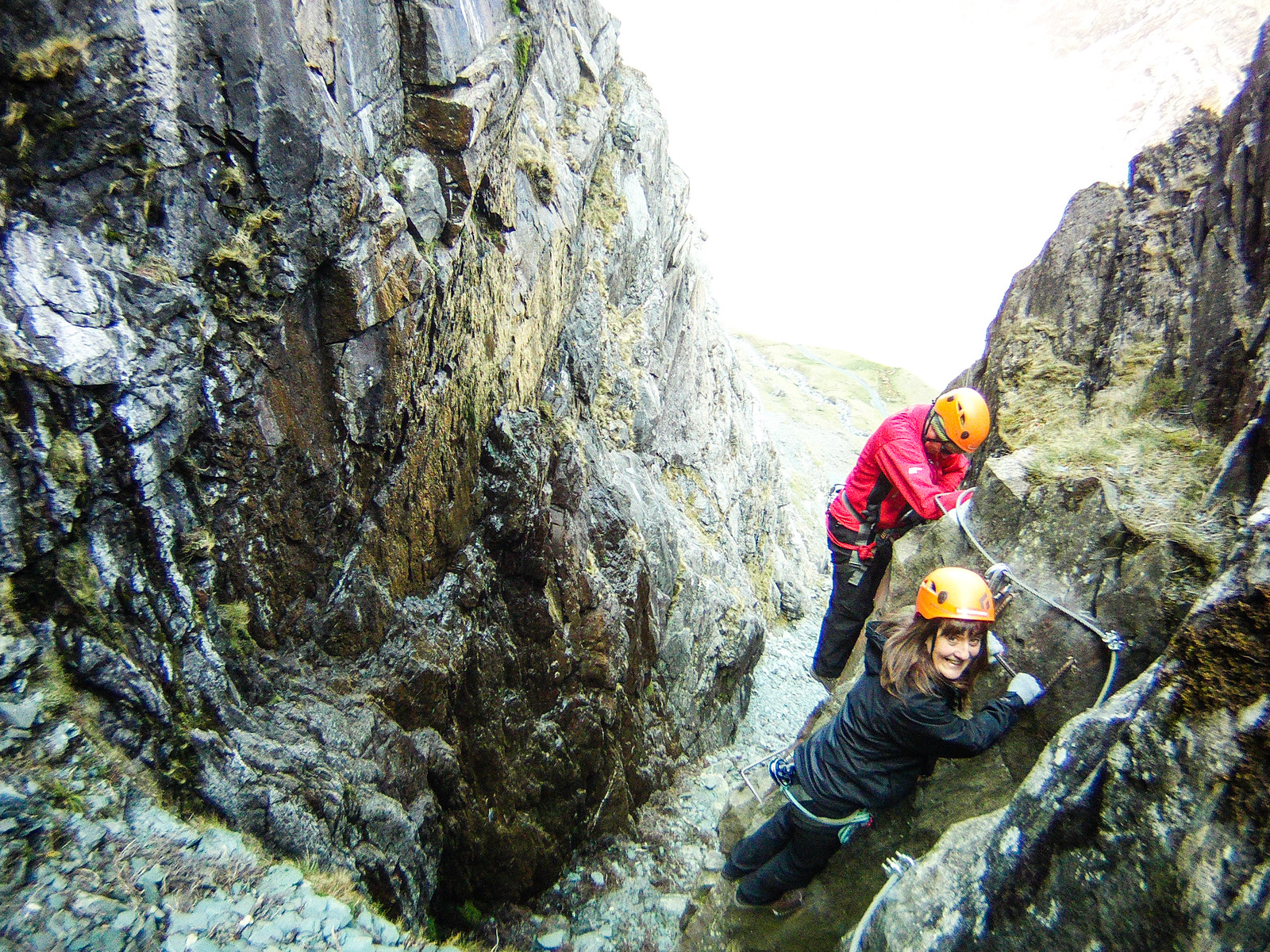 Navigating ladders overhanging a steep gully
We discovered that Tom was also a photographer. That, and his dry sense of humour collided when, on the 60 m 'tightrope' Burma Bridge, he encouraged me to turn around and smile for the camera! As the bridge began to sway and I heard Kris' strained voice behind me quietly assert, "I don't like this," I willed myself to the other side. A scramble up a steeply stretched cargo net and, all too soon, our two hours of climbing were over.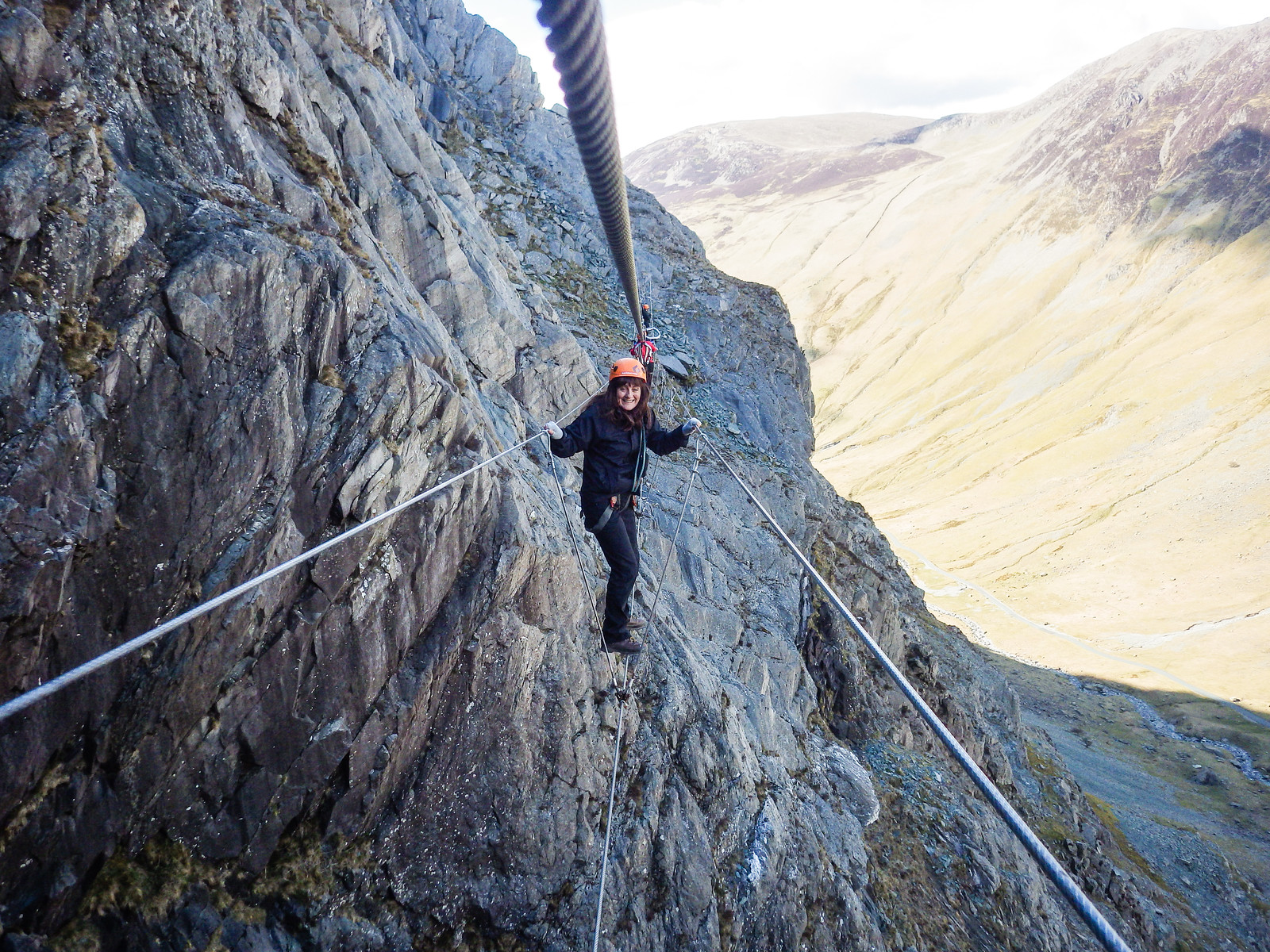 Tina's tightrope photo shoot on the 60 m Burma Bridge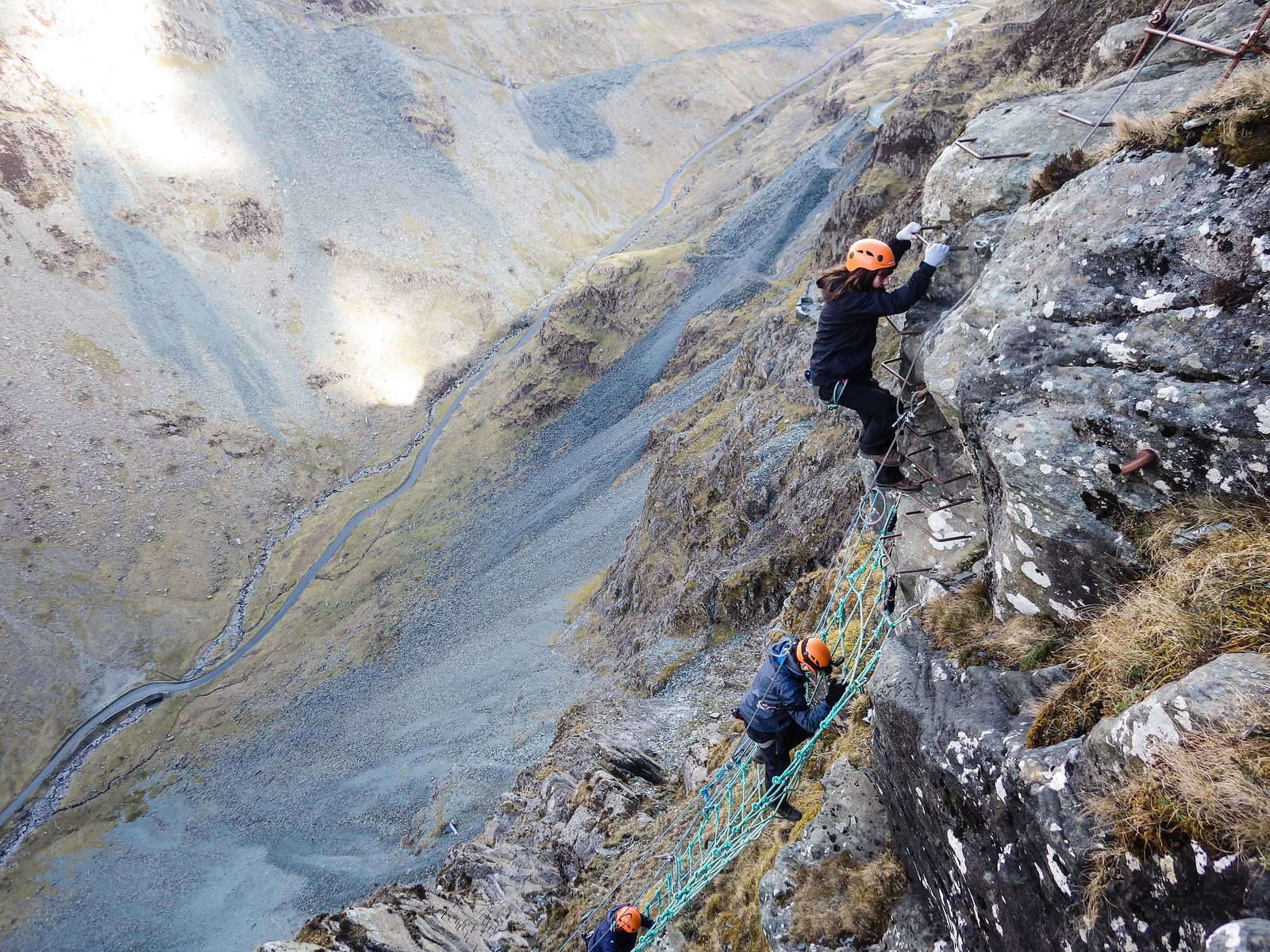 The steep cargo net climb
A short assent through a disused mine shaft took us close to the summit of Fleetwith Pike with spectacular views across Buttermere Valley to Crummock Water and Loweswater to the north. Views of Haystacks, Great Gable and Green Gable bathed in late afternoon sunshine accompanied us on the gentle descent back to the Visitor Centre.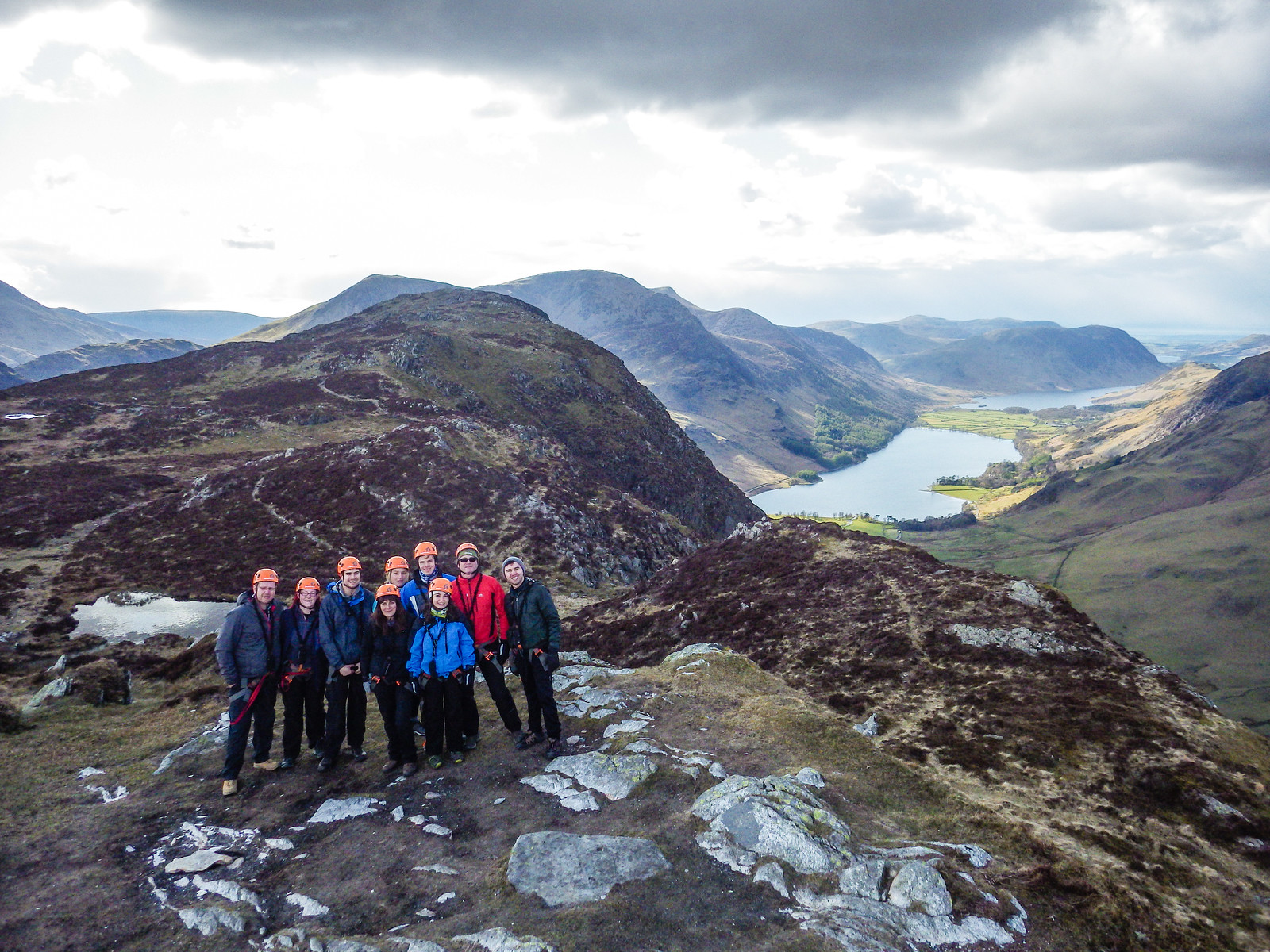 Group shot at the summit of Fleetwith Pike
I believe anybody with reasonable fitness, thirst for adventure, a head for heights (or a need to overcome a fear of heights), and a desire for some high level sightseeing will finish their session at Honister Via Ferrata exhilarated and with a huge smile on their face.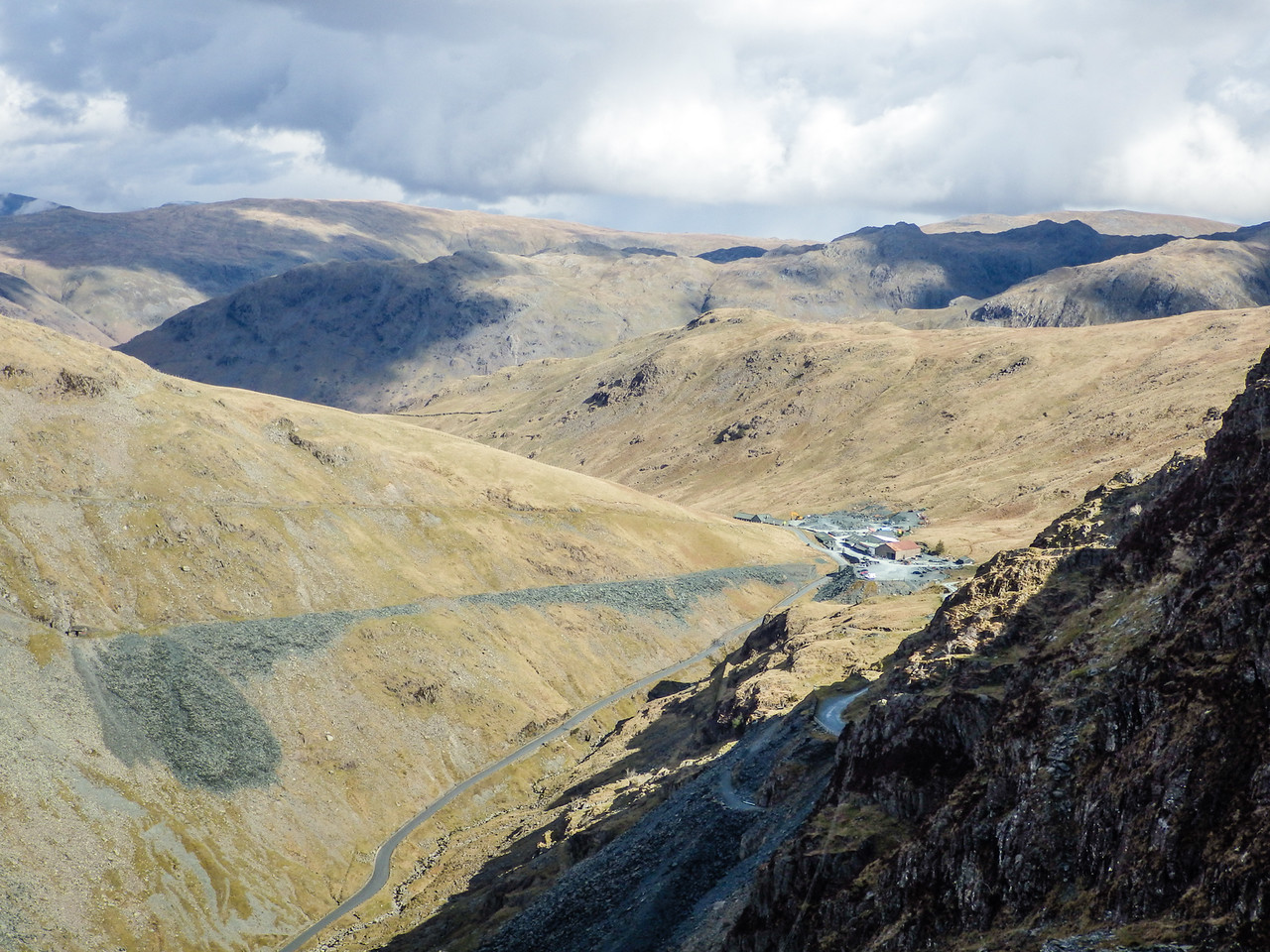 Views back towards the Honister Visitors Centre
Via Ferrata Xtreme
The Xtreme takes approx. 3 – 3.5 hours to complete. Prices from £37.50 Child (10 yrs up to 16), £45.00 Adult (16 yrs +), Family discounts available.
Book online or by Telephone: 017687 77230
Address: Honister Pass, Borrowdale, Keswick, Cumbria, CA12 5XN
Adventure Holiday in the Lake District
After a morning on the Iron Road, scrambling to the top of Fleetwith Pike via cable, ladders and cargo nets, you will have plenty of time to explore the rest of the Lake District.
Take a scenic drive past the beautiful Derwent Water, and visit the town of Keswick for a spot of lunch. Then head down the A591 past Thirlmere to Grasmere where you can sample the world famous Sarah Nelson Grasmere Gingerbread. Then head towards Ambleside where you can check in the 4 Star Waterhead Boutique Hotel or Low Wood Bay Resort Hotel on the shores of Windermere. If you are still thirsty for adventure after a great night sleep, head down to Low Wood Bay Watersports Centre where there is plenty of activities to keep you entertained within our Lake District Hotels!