Thursday, October 25, 2018
by
admin
Obviously there are many more than just five reasons to get married at The Wild Boar – but we are a little biased! Anyhow, here's your starter for five…
1. Perfect Woodland Wedding Setting
72 acres of beautiful semi ancient woodland – and we provide the wellies! An idyllic place for your wedding shoot – overlooking the picturesque tarn, amidst the wild flowers or one of our rustic benches. For a more adventurous pre-wedding challenge, try the Wild Gym obstacle course in the heart of the woods, testing your strength, agility and stamina! Fun-loving Stu and Sam brought along a bouncy castle so that guests could work up an appetite.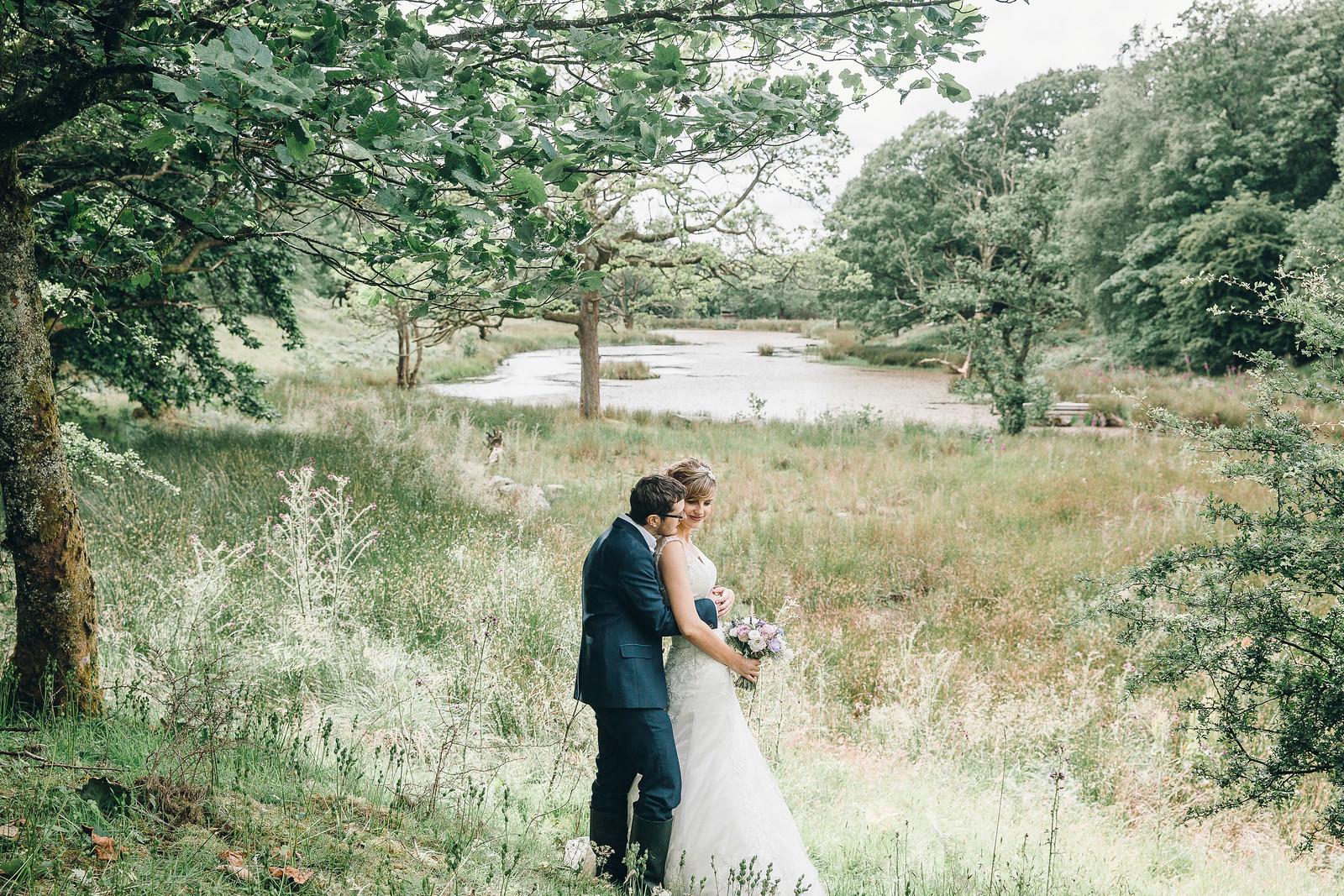 Escape to The Wild Boar Private Woodland for intimate photography opportunities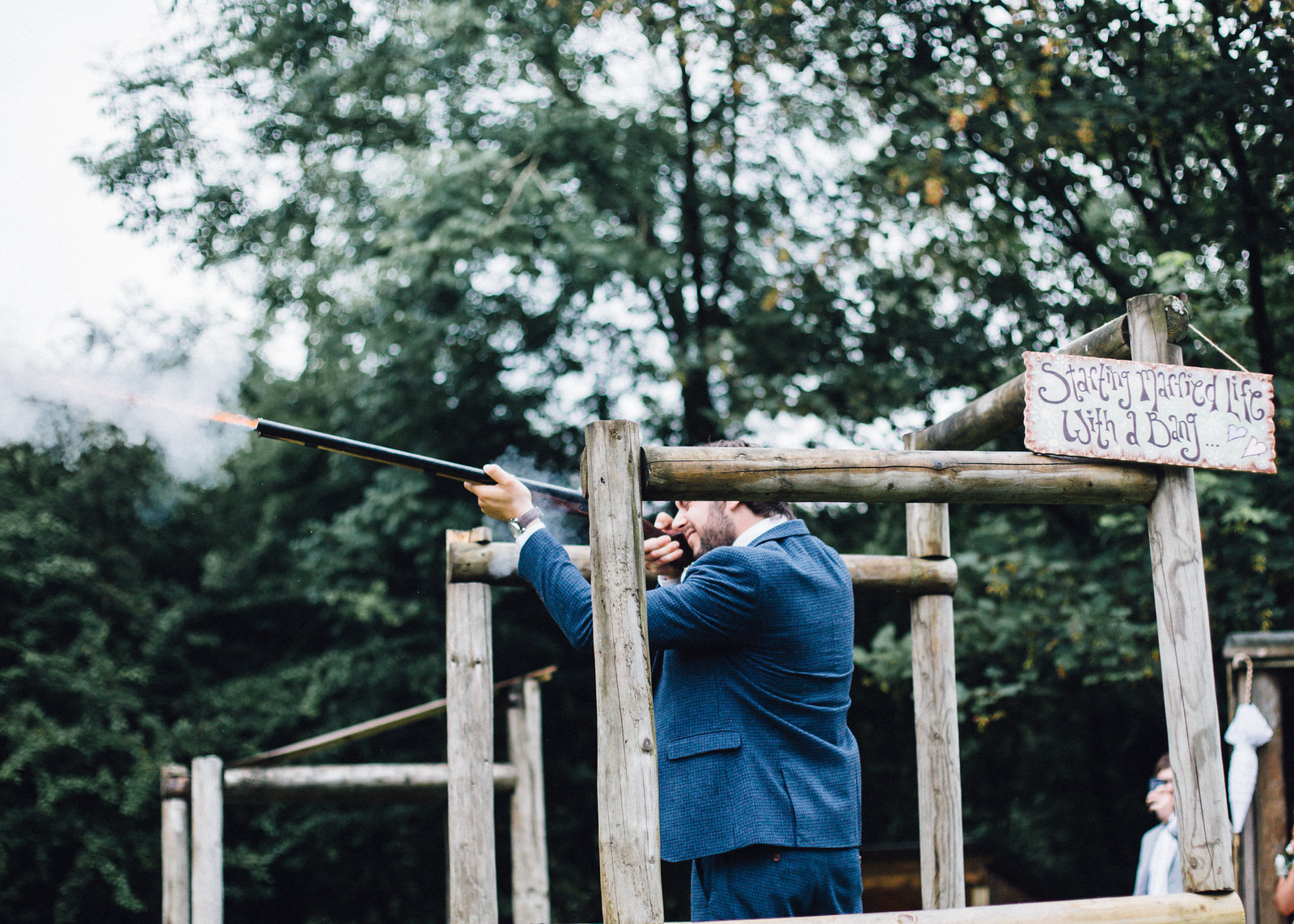 Start married life with a bang in The Wild Boar Woods / Rachel Hayton Photography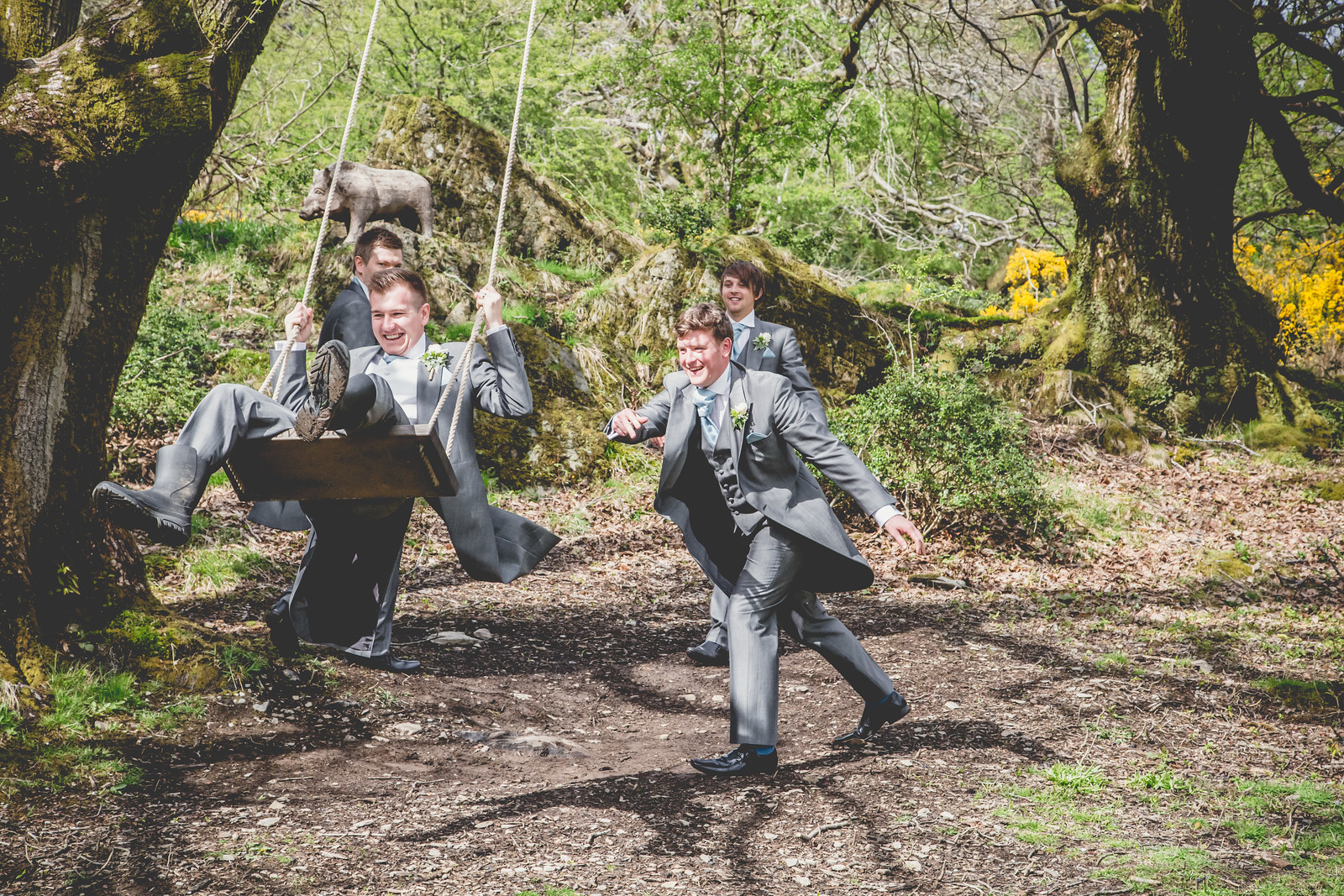 Plenty to do for the big kids in The Wild Boar Woods / Fusion Photo
2. Candles and Cosyness!
A few of our favourite things – snuggling up with a loved one in front of a roaring log fire, traditional beamed ceilings, twinkling candle-light, a single malt before bedtime, a mug of steaming hot chocolate, feeling part of the family. The Wild Boar delivers a unique ambience that ticks all the boxes.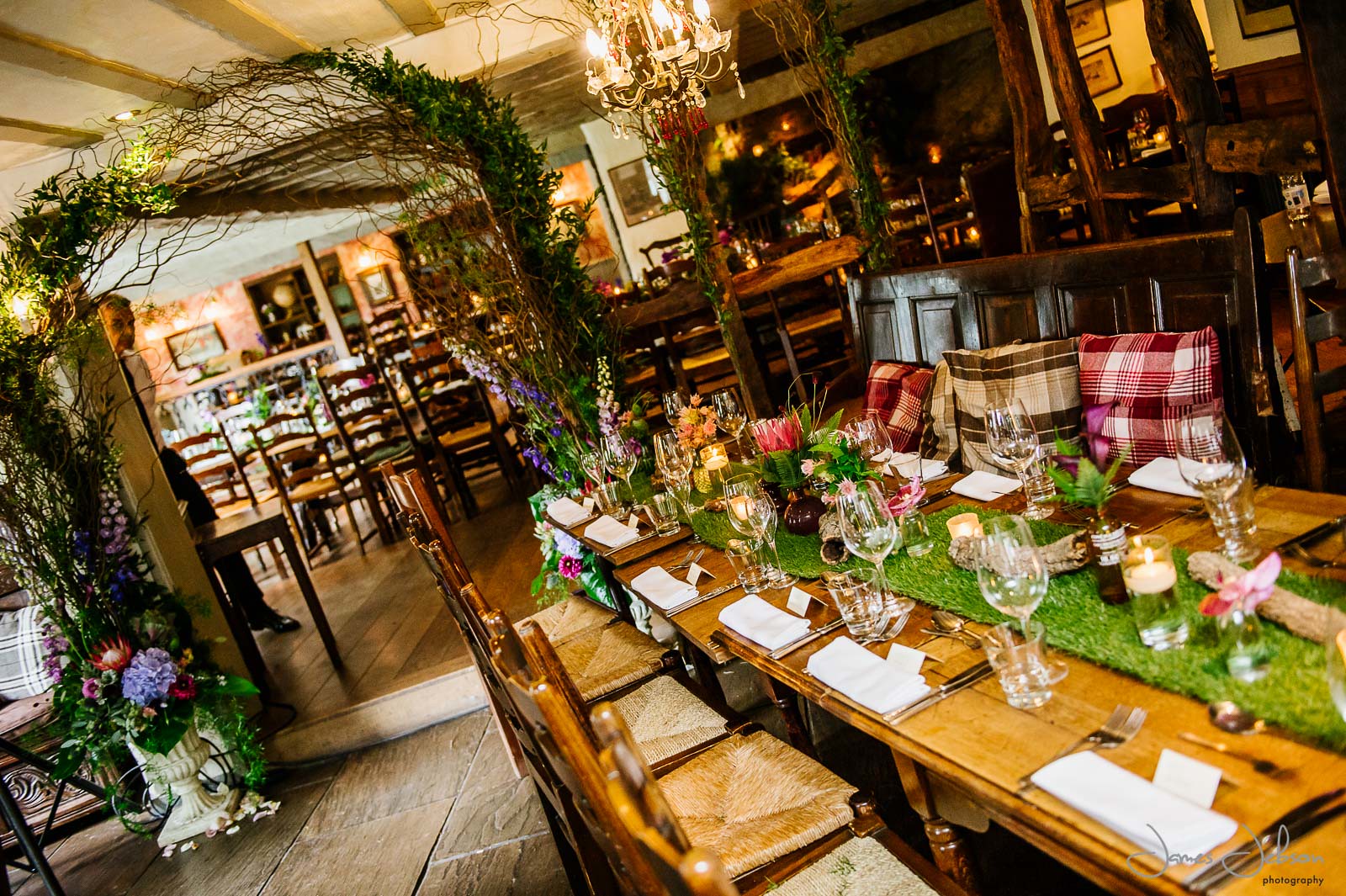 Transform The Wild Boar with your own style /James Jebson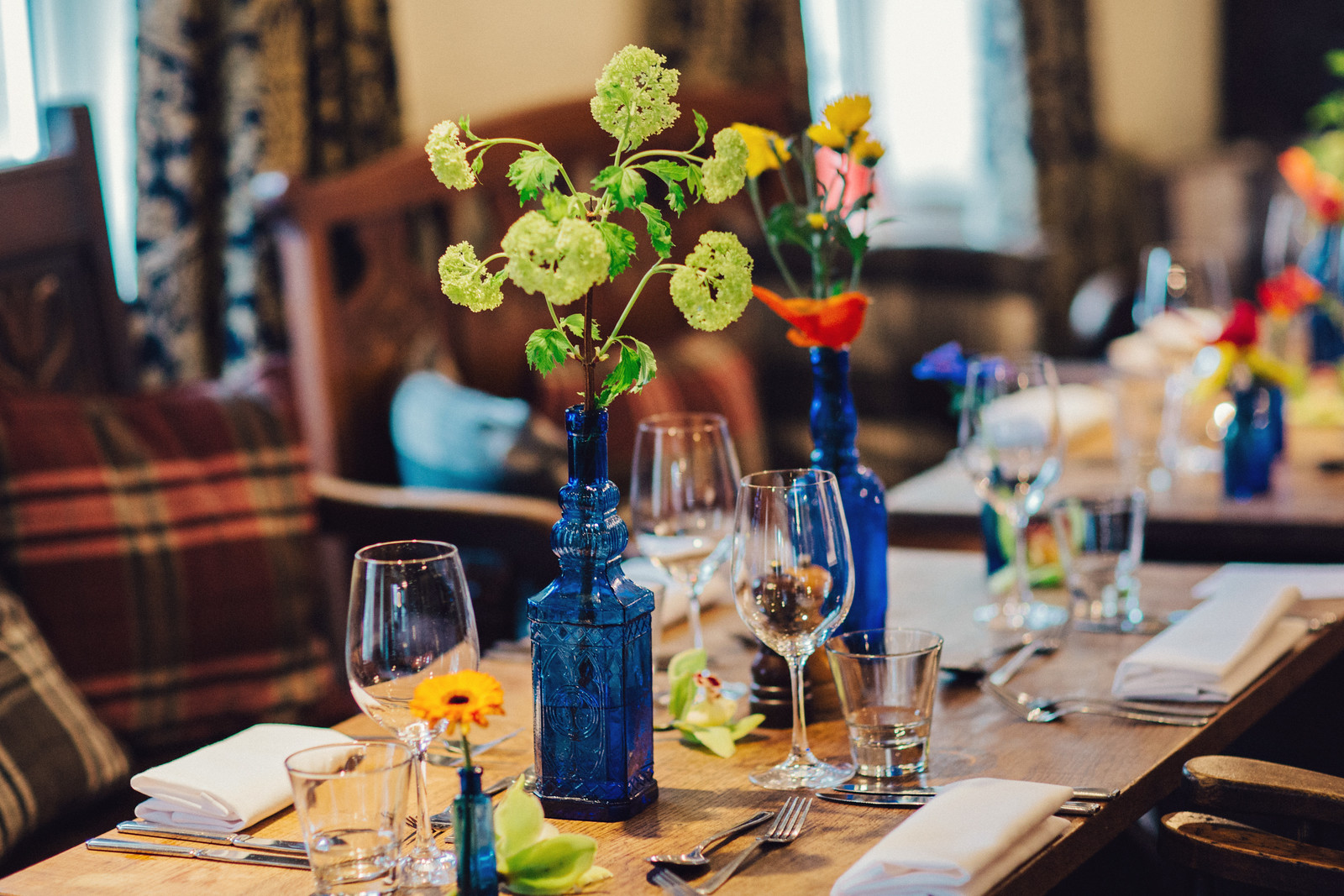 Colourful table decoration / Rachel Hayton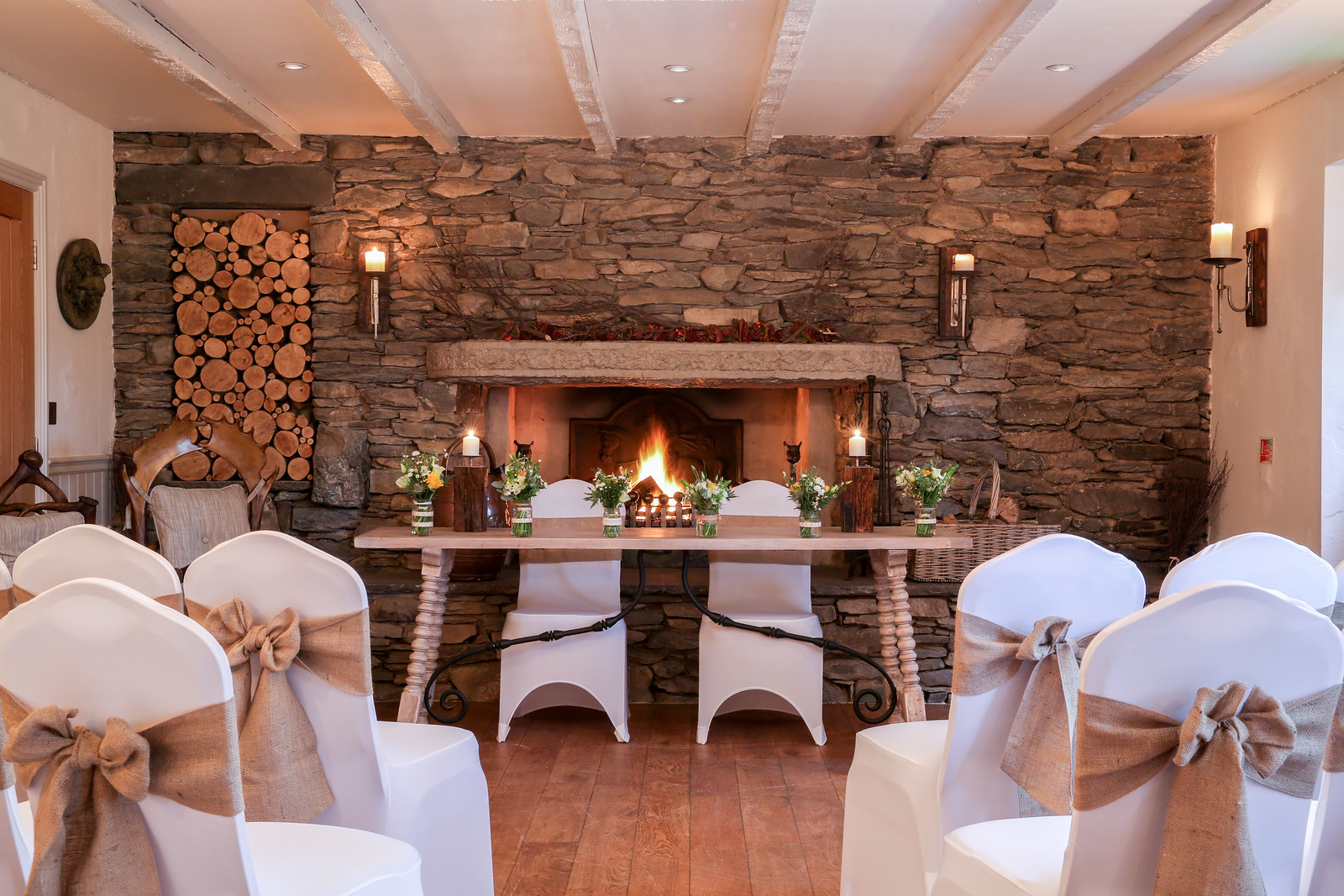 Log fire, candles, slate and beams in The Wild Boar's new intimate Undermillbeck
3. A Lavish Larder
None of your fixed menu malarkey here! Chef and his team will craft your wedding breakfast around your heart's desire – whether that's locally sourced steak, gourmet burgers, fish and chips, or whatever you fancy. As part of your wedding planning you will be invited to a menu tasting so you can choose up to three dishes per course.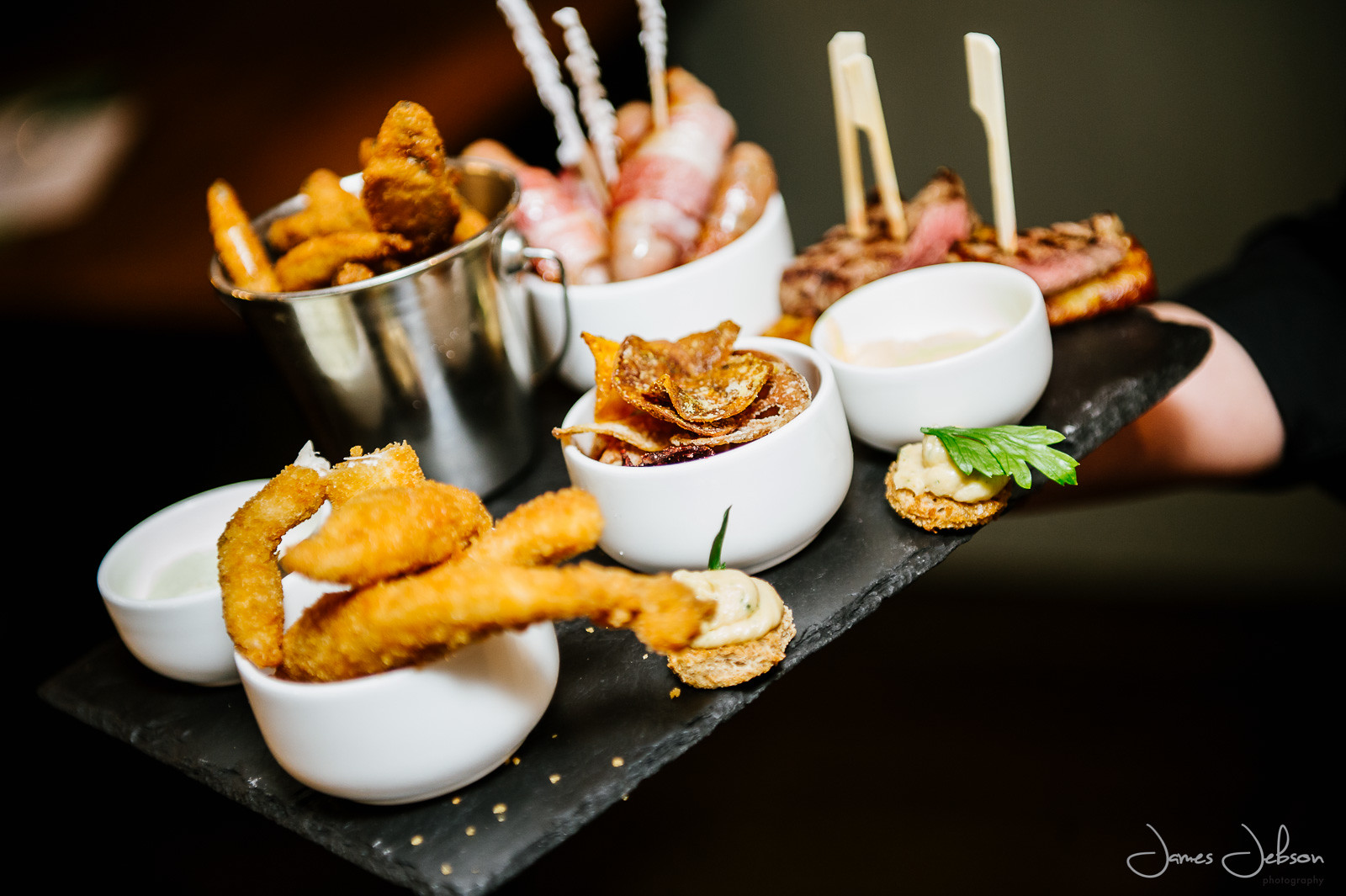 Wild Boar Wedding canapés / James Jebson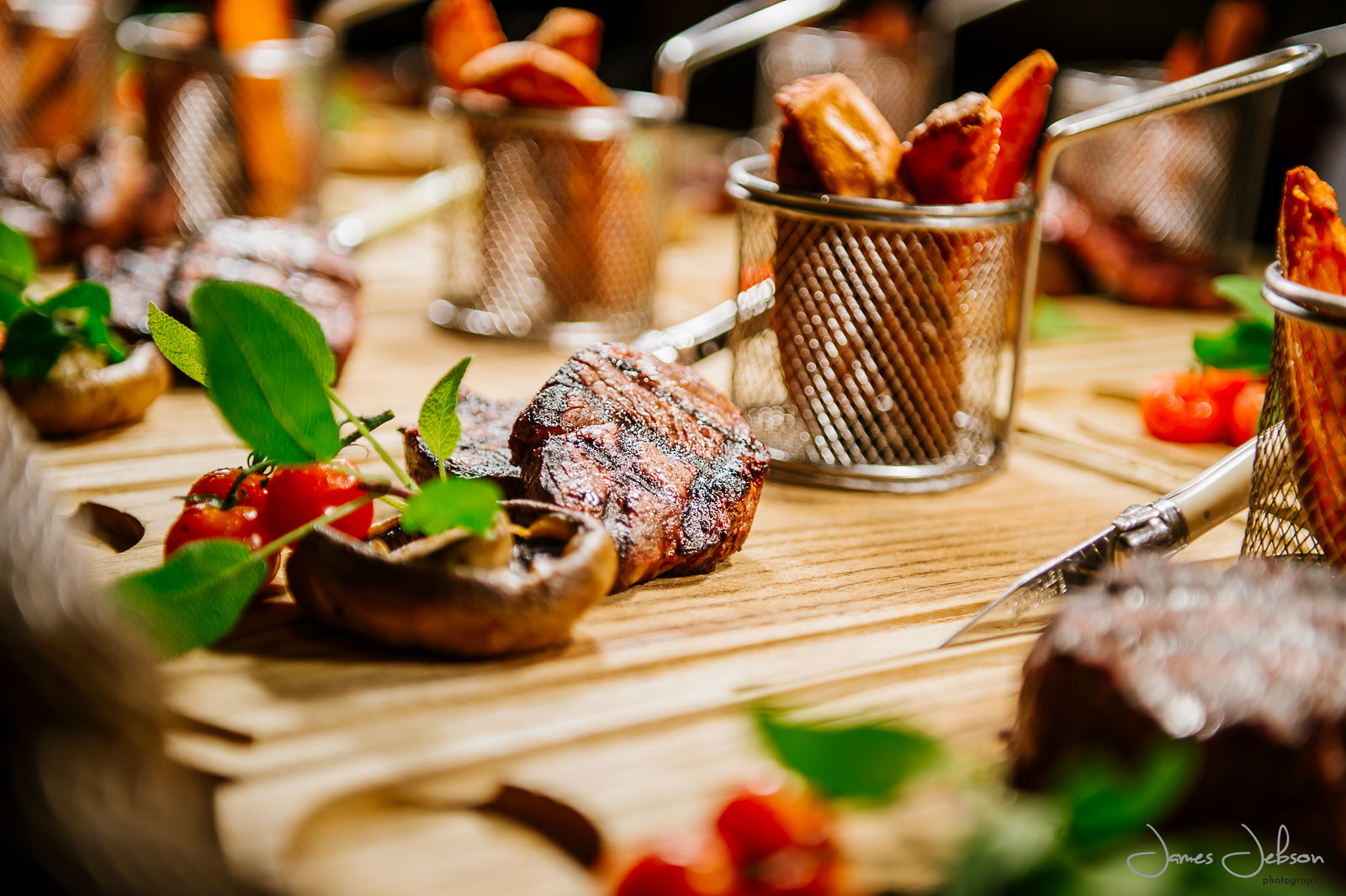 Steak from The Wild Boat Smokehouse & Grill / James Jebson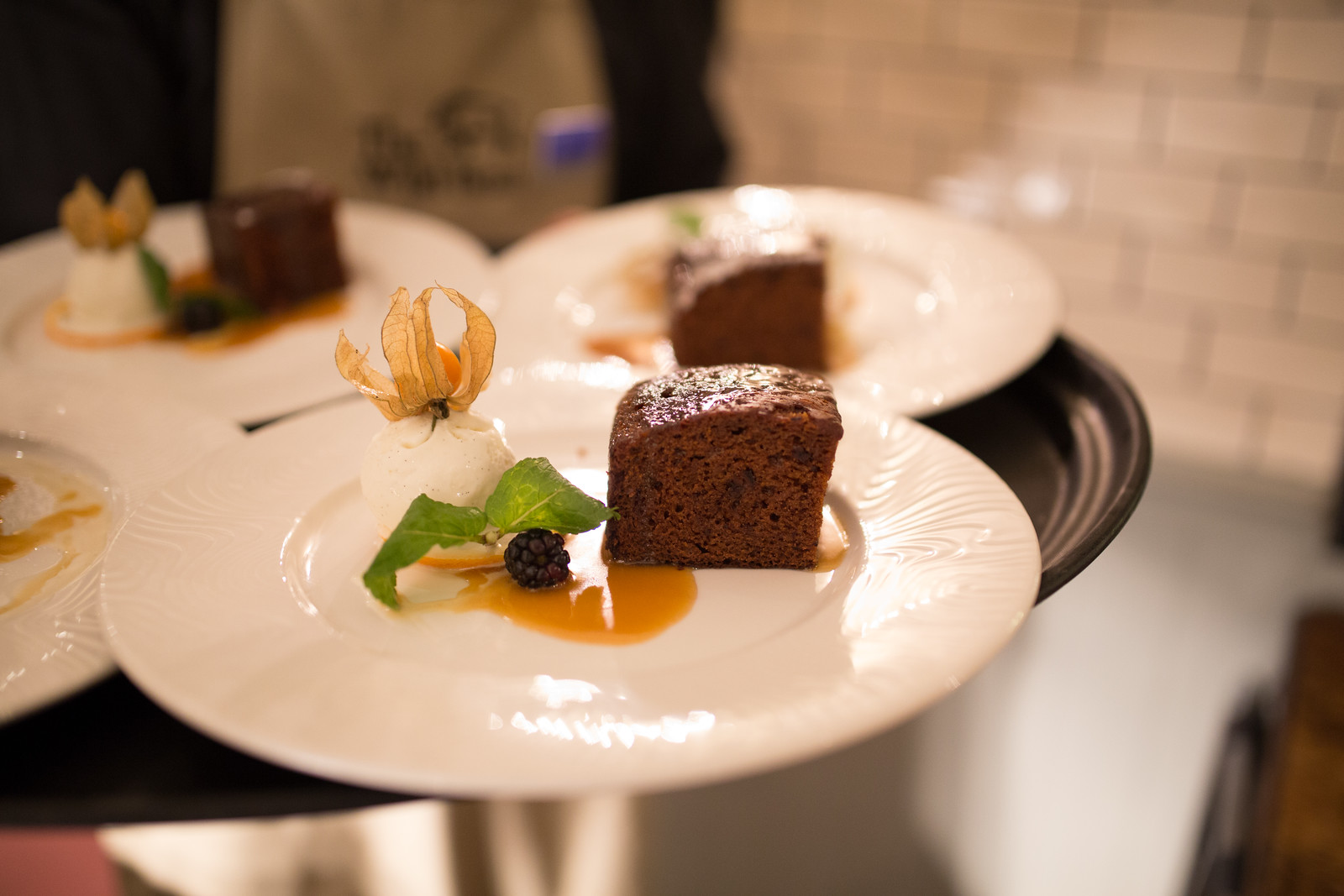 Sticky Toffee Pudding / Hayley Baxter Photography
4. Quirky Bespoke Bedrooms
Each room has its own quirky design – you might find a vintage style copper bath at the bottom of your bed, a cast iron wood burner or walk-out balcony! The paint is barely dry on our stunning new Overmillbeck Suite – perfect for honeymoon couples. Wedding Co-ordinator, Emma, will take you for a tour so you can take your pick.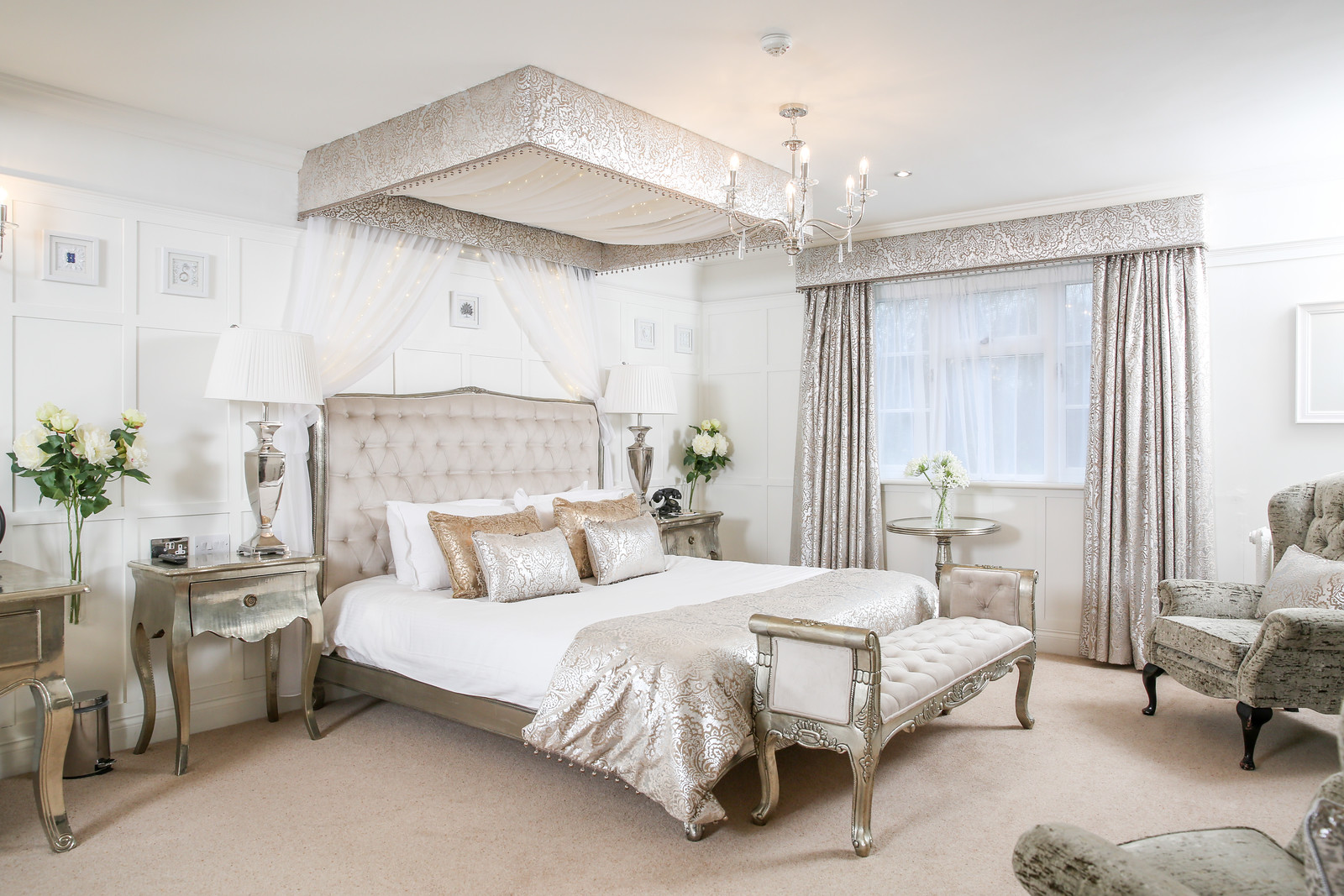 The Overmillbeck Bridal Suite at The Wild Boar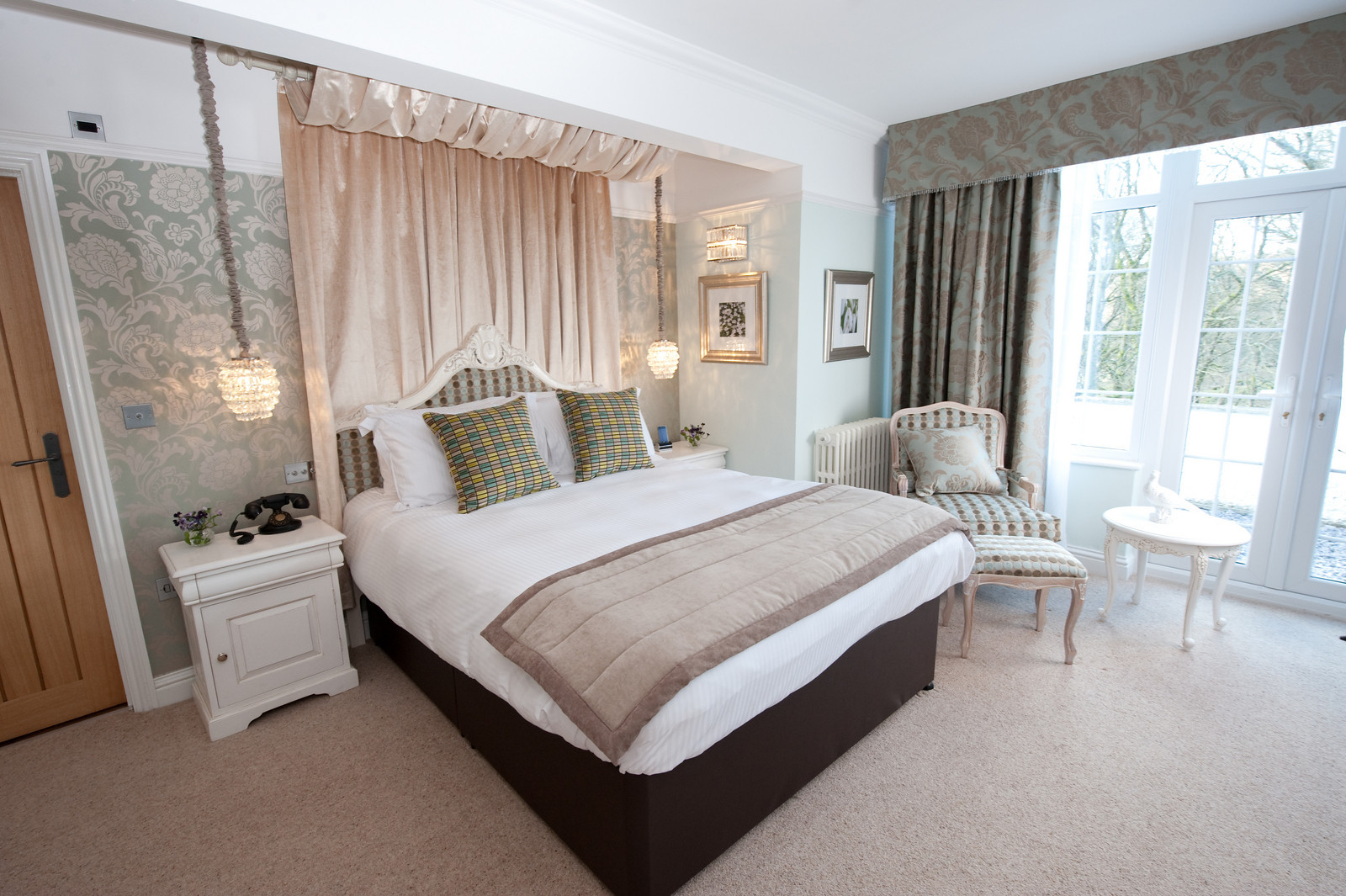 Luxury Individually Styled Bedrooms at The Wild Boar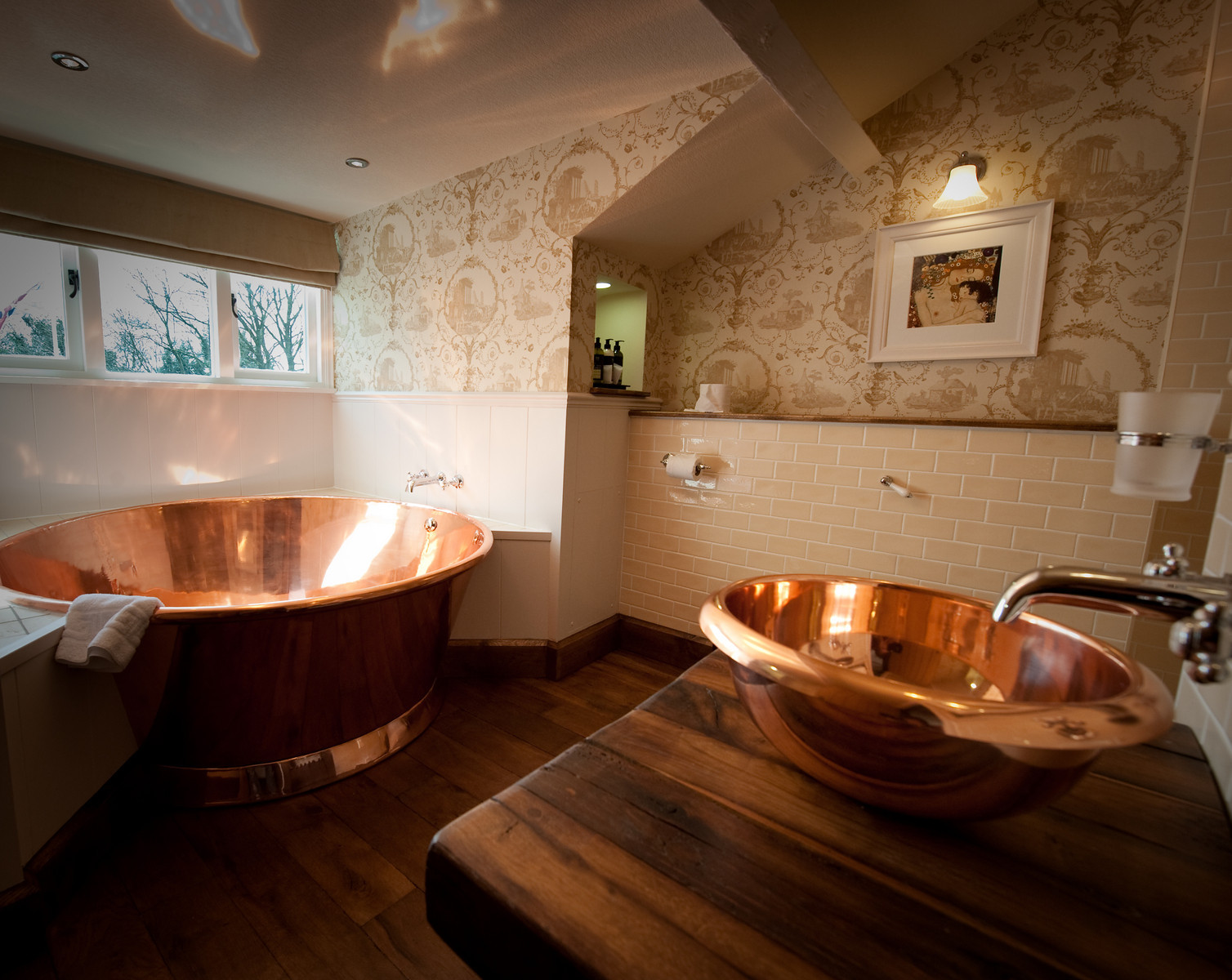 Large Copper Baths at The Wild Boar to relax before your big day
5. There's a Special Wedding Brewing
We make our own beer here at the Wild Boar, so why not make your own special wedding brew to impress your guests. Our Master Brewer, Tim, will take you through your paces. We even have Mr and Mrs aprons so you look the part too! Get creative and name your beer.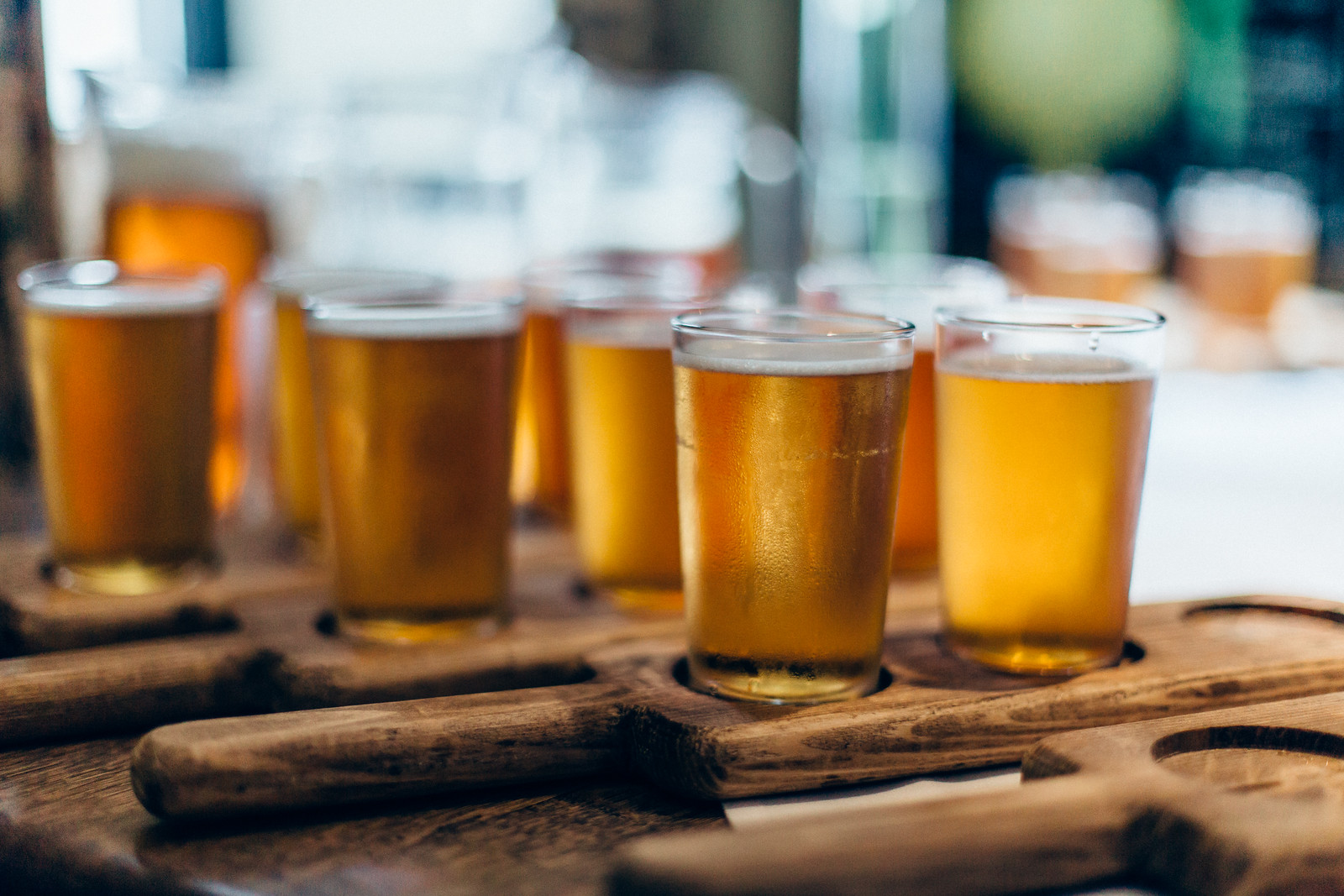 An alternative drinks reception from The Wild Boar Brewhouse / Rachel Hayton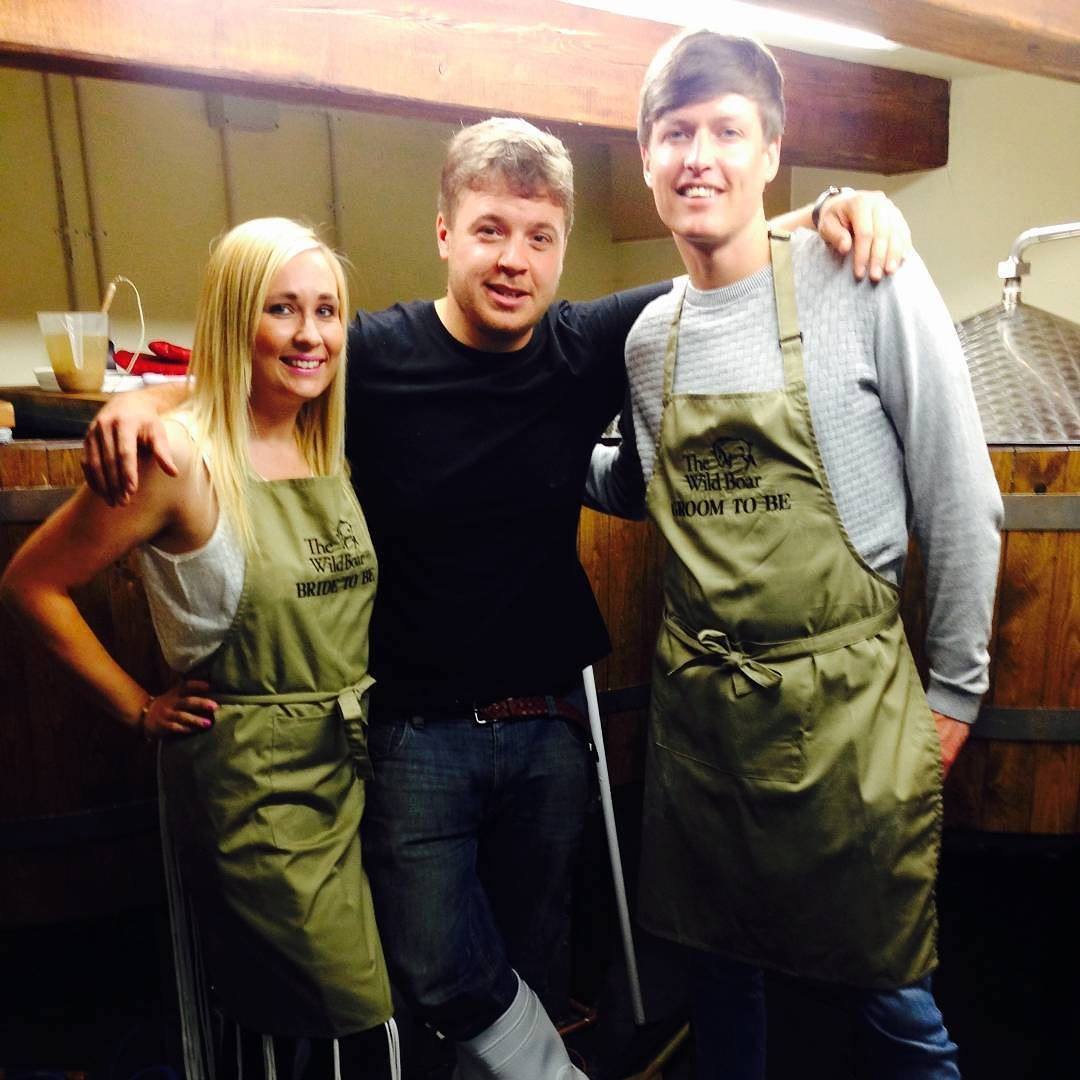 Janine and Earl making their very own Brew with The Wild Boar Master Brewer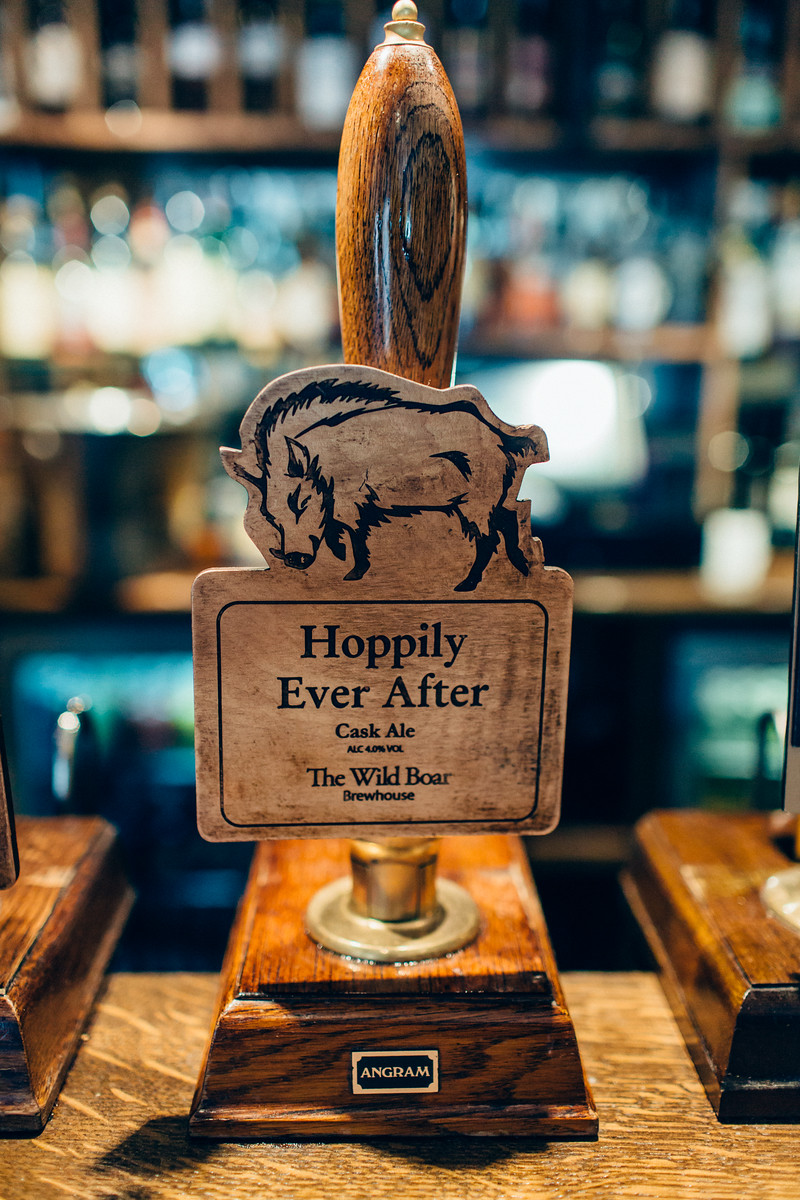 Name your own Beer from The Wild Boar Brewhouse / Rachel Hayton
The Wild Boar Wedding Showcase
If you're planning a wedding and would like to discuss your requirements, come along to The Wild Boar Wedding Showcase on Sunday, 21st February. Emma, our wedding co-ordinator, will be delighted to show you around and introduce you to a whole host of suppliers to bring your dream day one step closer.