Friday, November 16, 2018
by
admin
English Lakes is a family run business. Chairman and Managing Director, Simon Berry married Diana on 21st May 1983 and had their wedding breakfast at The Wild Boar, their evening reception at Waterhead and spent the first night of their honeymoon at Low Wood Bay.
With lots of involvement from both sides of the family including high jinks from brother, Tim, this was a cherished celebration of family life and the stepping stone to the next generation. Simon and Diana share a few of their memories surrounding the day. ..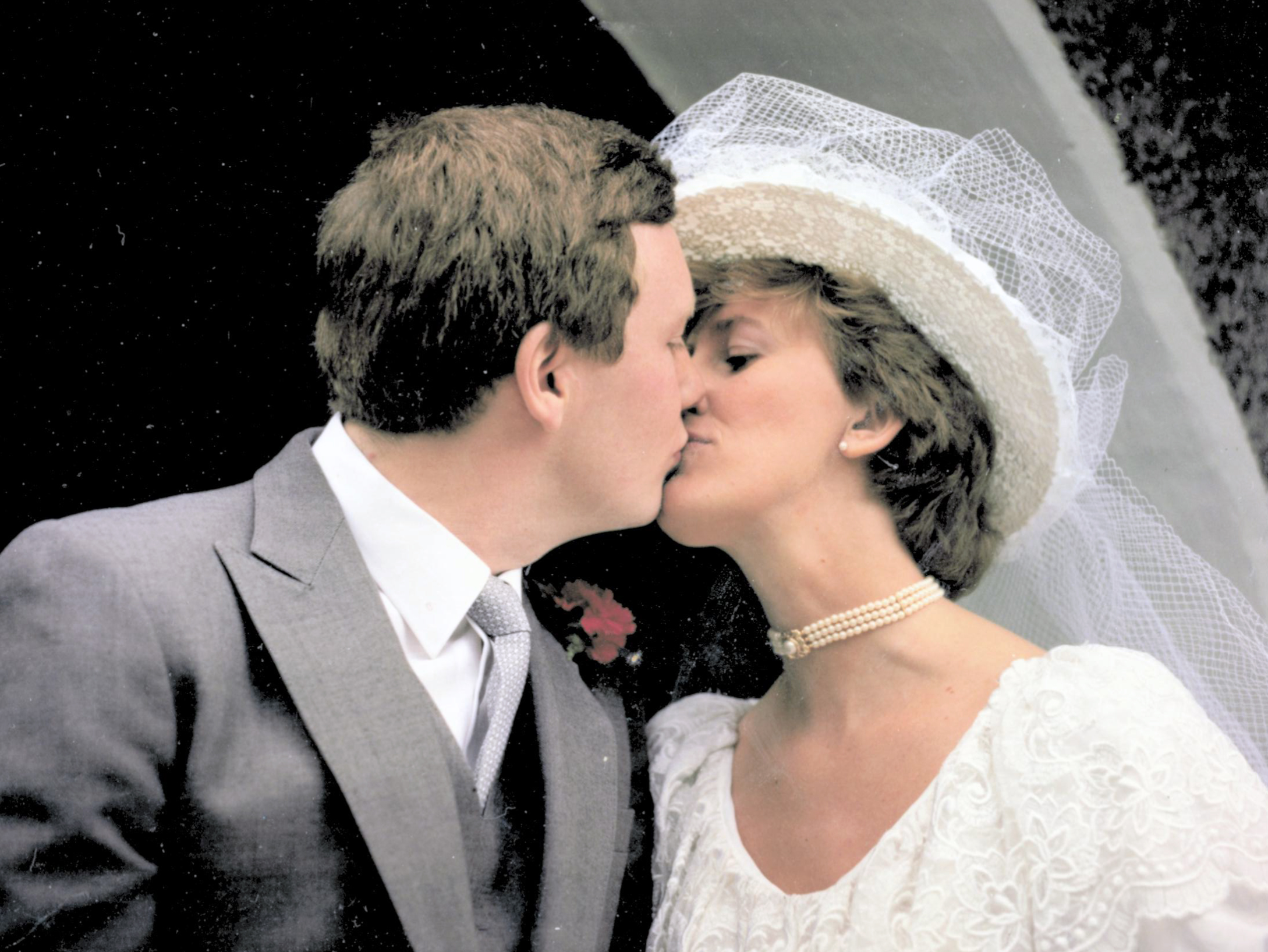 'Just Married', outside the Church in the village of Grasmere
How Did you Meet?
Simon: I was working in the kitchens of the Savoy Group in London at the time and had one of those very rare weekends off. Running late, I only just made my train home to the Lake District. When I got on board there was only one seat left, and a girl had her feet on it. I politely enquired, "Do you mind if I take this seat"? to which she replied with a stony silence.
Not daunted, I repeated my question at a louder volume, by now the whole carriage was listening in. This time I did get a reply, "No, not if you don't mind my feet on your lap!" Reluctantly, she did move her feet and we got chatting and I made sure that I left the train with her 'phone number.
The Proposal
Diana: Well, I thought Simon got round to proposing because his Mum, Phyllis, told him to, but Simon might disagree with that.
Simon: (laughs) Absolutely not true! Working in a kitchen in London did not allow me much time or money. However, I was offered the opportunity to organise the catering for the launch of a new business in the diamond quarter in London. With my hard earned cash, I went straight out, bought the ring and proposed.
Wedding Day
As well as more than a hint of Princess Di, there is a bit of an Edwardian style on the day…
Simon: Nowadays, it is quite common for weddings to have a retro theme, and we see many, particularly at The Midland. Back then, it was relatively unheard of, so quite daring in a way.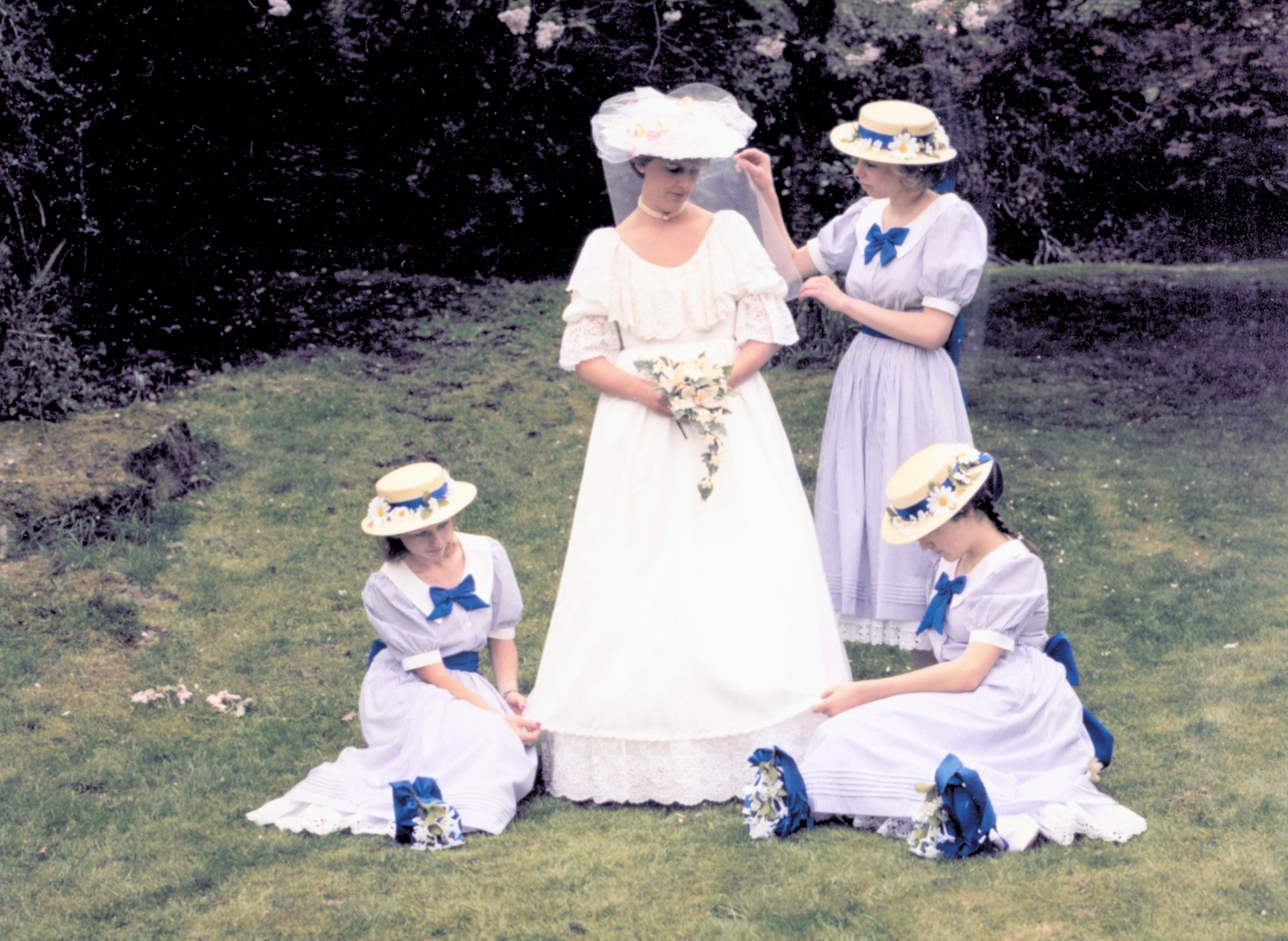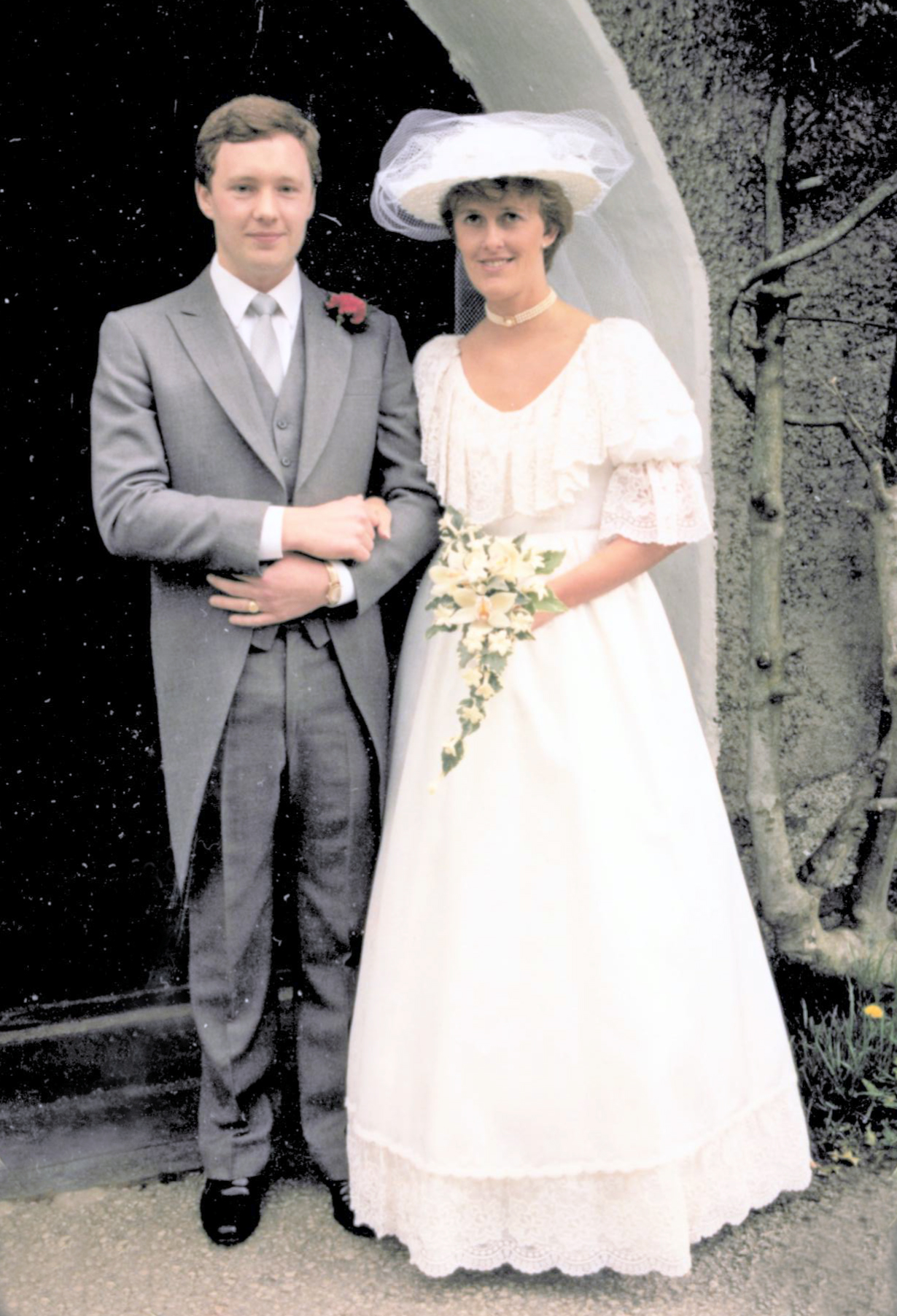 Diana: There is a story behind the bridesmaid's outfits. Two of the bridesmaids, Simon's cousin Jonquil and my niece Stephanie, had been experimenting freely with various hair colours and Phyllis decided that bonnets were the order of the day. The Laura Ashley dresses and the hats were embellished, by Phyllis, with bows and daisies – much to Jonquil and Steph's chagrin.
Simon, you were sporting a very youthful look – are you sure you were old enough to get married?
Simon: Yes, I think I was only twelve at the time – obviously, these boyish looks have stayed with me!
Most of us know that your brother Tim can be quite mischievous …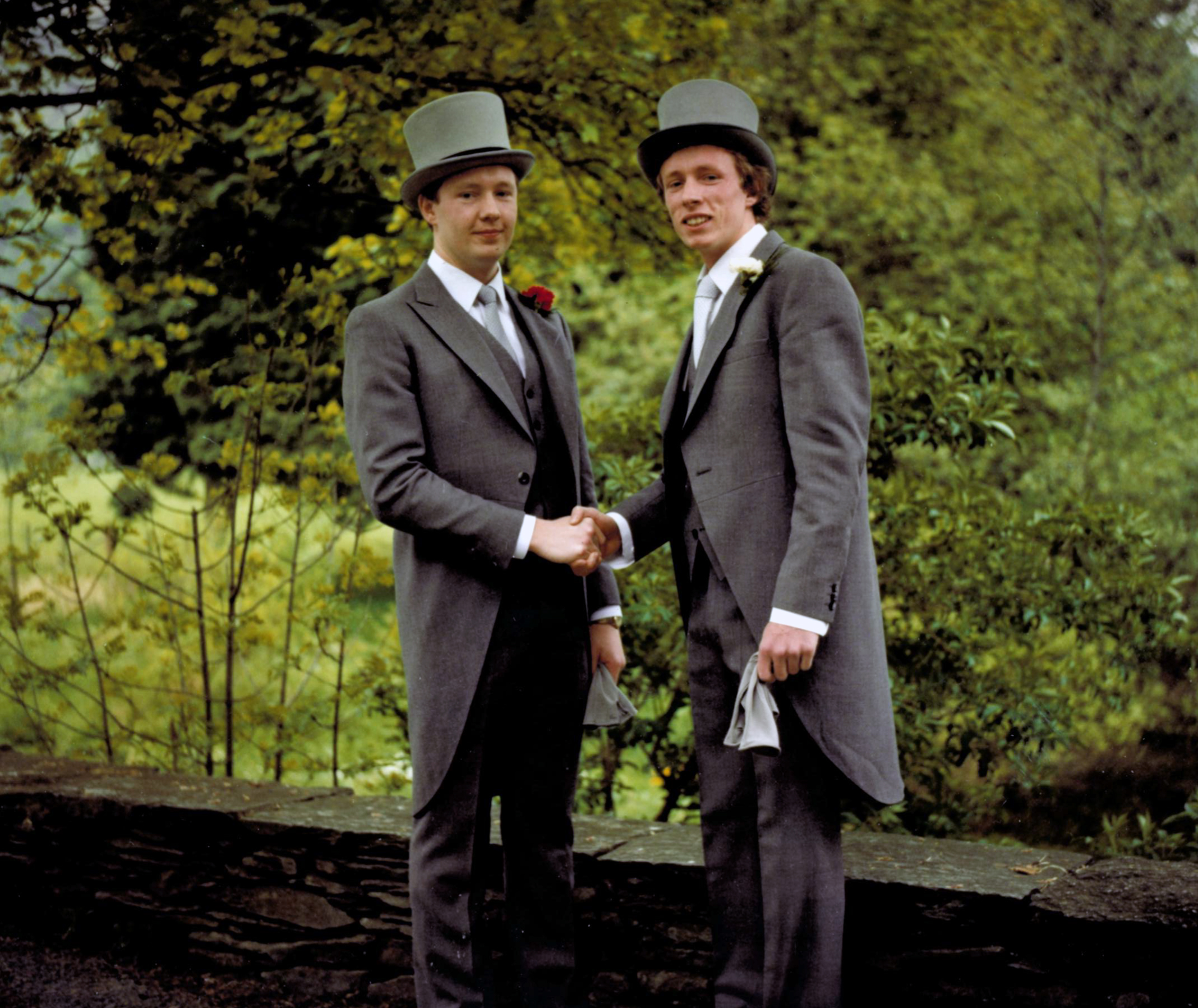 Simon Berry and his mischievous brother, Tim Berry
Simon: It's quite normal, I suppose, for the grooms-men to organise some kind of prank, but Tim, of course, never does things by half. The back of the wedding car was filled with broken biscuits and there was shaving foam everywhere. Then there was the old 'kipper on the manifold' trick as well as an apple pie bed and cling film on the toilet!
Diana: And we probably shouldn't mention the moony that the grooms-men did on the Low Wood Bay lawns overlooking Lake Windermere.
Diana: It was before the days of +1 Awards for service above and beyond, but I would like to nominate Richard Wareing, the Low Wood Bay night porter at the time. During the night he cleaned and valeted the car so that it was pristine for our departure next morning.
]
Wedding Breakfast at The Wild Boar
Simon: The Wild Boar wedding breakfast was very traditional, roast beef with all the trimmings. There wasn't the choice that we offer today when you can, literally, have whatever you like. Mum made the wedding cake and Dad complained about the cost of the Champagne!
Diana: Michael was still talking about the price of the Champagne over twenty years later, just before he died. He did however, with a twinkle in his eye, admit that I had been worth every penny!
The Honeymoon
Diana: The honeymoon was three weeks in Kenya. Little did we know at that time that this was going to be the place that our youngest son, Elliot, would choose as home and that 32 years later we would be back in Kenya celebrating his wedding to his beautiful Kenyan bride, Metrine.
Weddings at English Lakes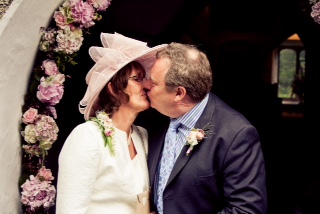 Simon and Diana recreate 'the kiss' outside the Church in the village of Grasmere at the wedding of their eldest son, Rob.
Over 32 years may have past since Simon and Diana married here in the heart of the Lake District incorporating all three of our individual Lake District Wedding Venues into their celebrations.
At English Lakes we pride ourselves on our individual service, to ensure your wedding memories a special for many years to come.