In theory, walking with children in The Lake District should be a delight and a family bonding activity. However, the reality can sometimes fall a little short.
If memory serves me correctly (and it is a few years ago now), getting my young children out on a family walk in the Lake District could be as painful as sticking pins in my eyes! Apart from the initial wails of protest followed by the multitudinous reasons why they couldn't possibly join their parents on a pleasant Sunday afternoon stroll, there was the inevitable and literal dragging of heels and the prolonged sulks which seemed to evaporate only as we reached our tea shop destination.
Despite the initial moans and groans, once the kids are out in the fresh air they soon discover there is so much to explore. So if you are planning a family day out here are our top 10 suggestions that might be worth experimenting with …
1. Never the 'W' Word
First of all never use the 'W' word. From now on it's a scramble, a quest, an adventure. Use questions like 'Who wants to explore the forest'? or 'Who wants to go on a treasure hunt on the beach'?
2. Location, Location, Location
Choose locations that fire up the imagination – streams to cross, sandy beaches for digging, trees to navigate around, mid-walk activity parks. What about Sunday lunch followed by a Wild Boar hunt? Make sure that they are dressed appropriately for mud and puddles.
3. Adventure Log Book
Before setting off, give each child a log book to record their adventure. You can make this yourself – or get the kids to make them. But for those without the time there are great resources available. Nature detective resources includes animal tracking, identifying trees, leaves and bird calls, fun things to do in each season, activities with sticks and loads more. You can even enrol the children in the Nature Detective Club. There are lots of activity sheets free to download and print.
Felltarn Friends do a colourful Lake District Activity book which takes children on a journey of discovery, challenging the readers to open their eyes to the countryside.
4. Follow-my-Leader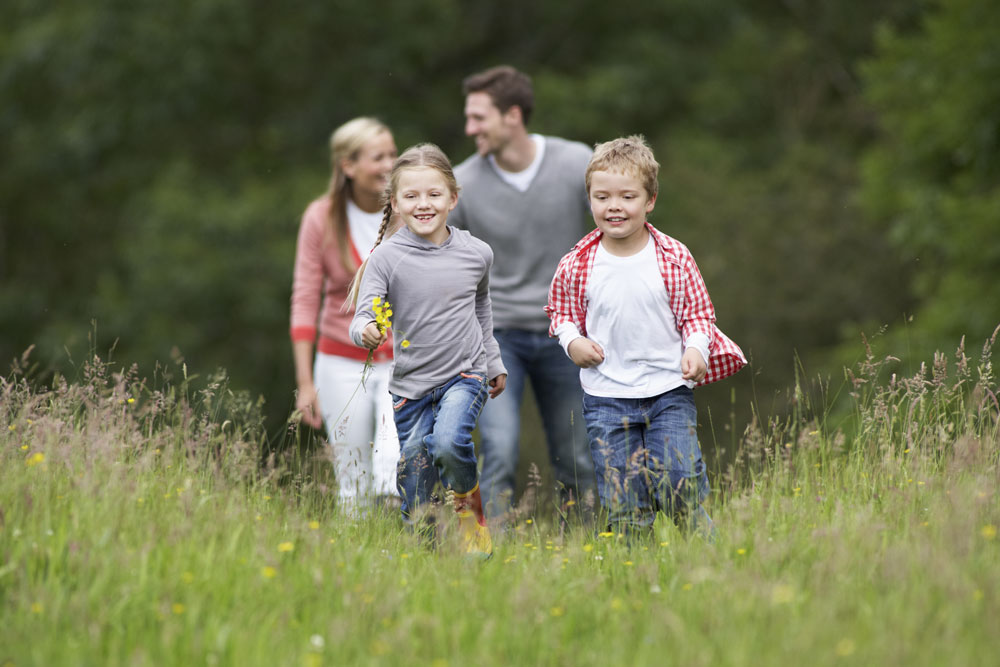 This is one that even the youngest child can join in with and we've probably all played it at parties. Taking it outside allows you to encourage them to use movements and sounds that they see/hear around them – trees swaying, bird calls, creepy crawlies.
5. Treasure Hunt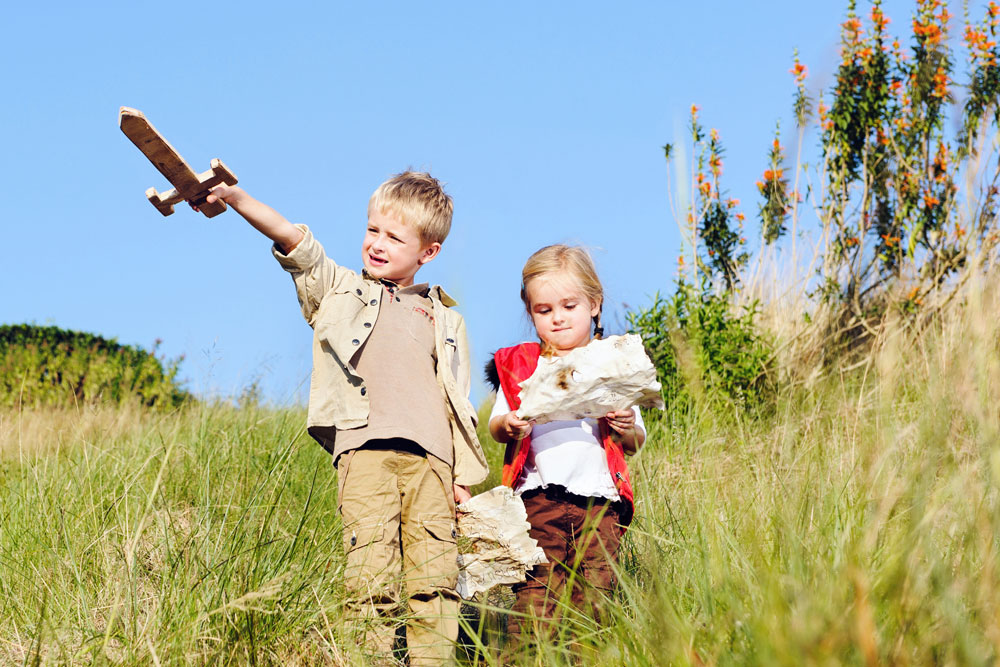 Children love hunting for treasure. Make your own treasure map – or superimpose the details of the treasure on a printed map. Again, this is all done for you online with clues, maps and the answer. There is a small charge for this but I'd say it was money well spent for an engaging few hours. You will have to get to the 'cross on the map' just enough ahead of the children to position the treasure!
6. We all like a story!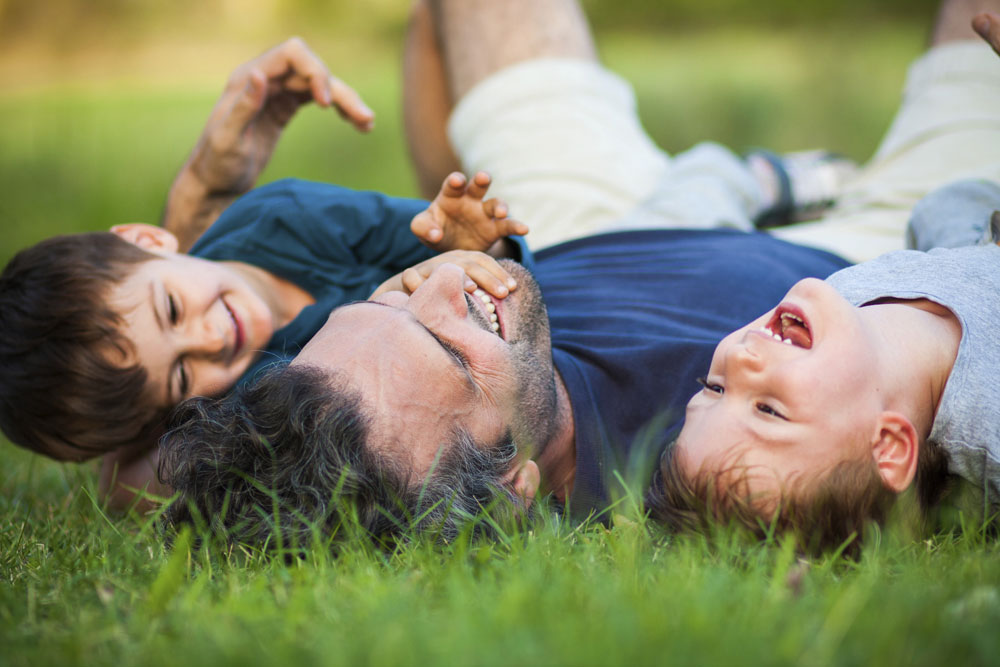 Even now I remember clambering onto my Dad's lap as he regaled me with stories of the wilderness wanderer 'Joe York'. In my childhood mind's eye I saw a rugged defender of the poor and helpless who would scale mountains, jump ravines and swing from trees spreading happiness with every stride! Make up a story as you go along. Create a character and get the children to act it out along the way. If you are struggling for ideas, use a children's storybook to get you started and adapt the story to your surroundings .
7. Ambush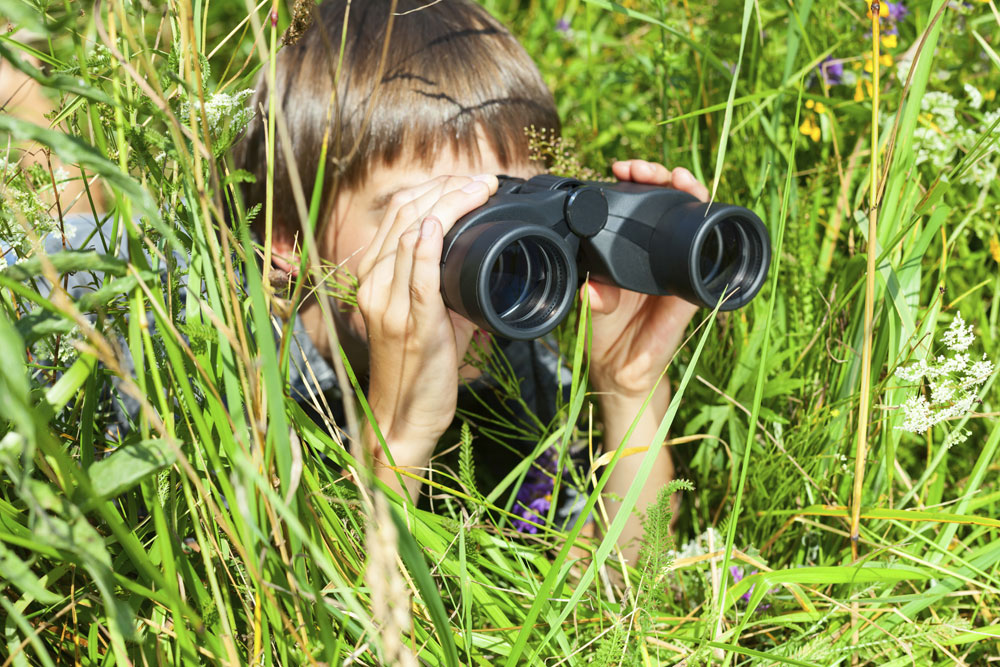 This will play to their one-upmanship. Send them ahead with instructions that they need to prepare an ambush for the adults – you could even get them to dress in camouflage gear to add to their fun. Obviously they need to be of an age to be allowed to go out ahead on their own for this one and it is important to check that there are no potential danger points along the way. However, you will usually hear them several hundred yards before the ambush – but that does not need to spoil the triumph of their conquest.
8. A New Skill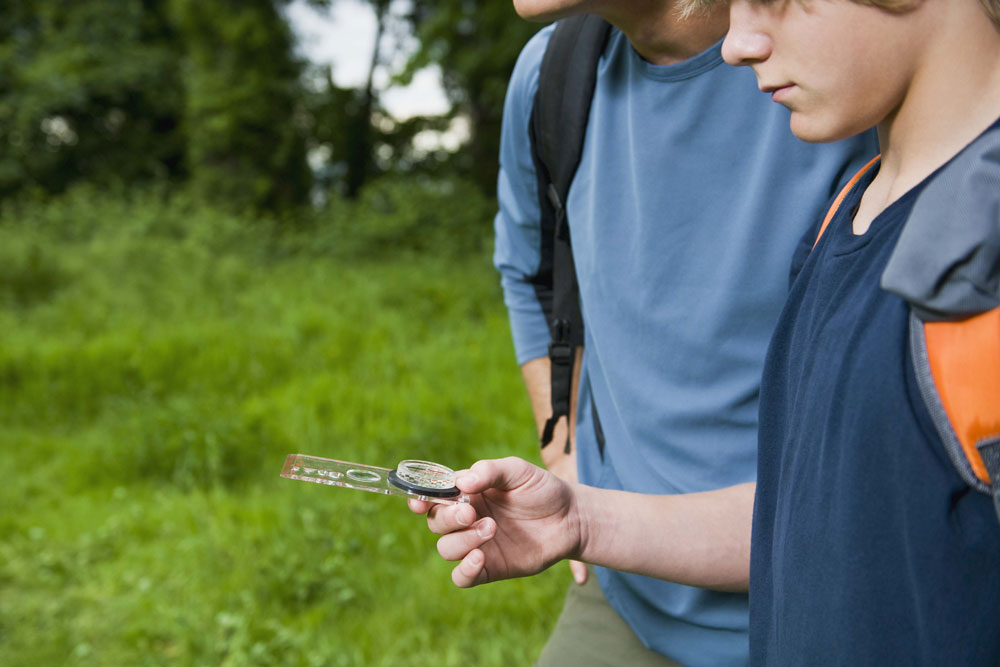 Teach them to use a map and compass. This will engage their minds and teach them a useful and important skill. You don't have to be an expert, there are plenty of really good illustrated sites that will help and learning together can be part of the fun.
9. On Location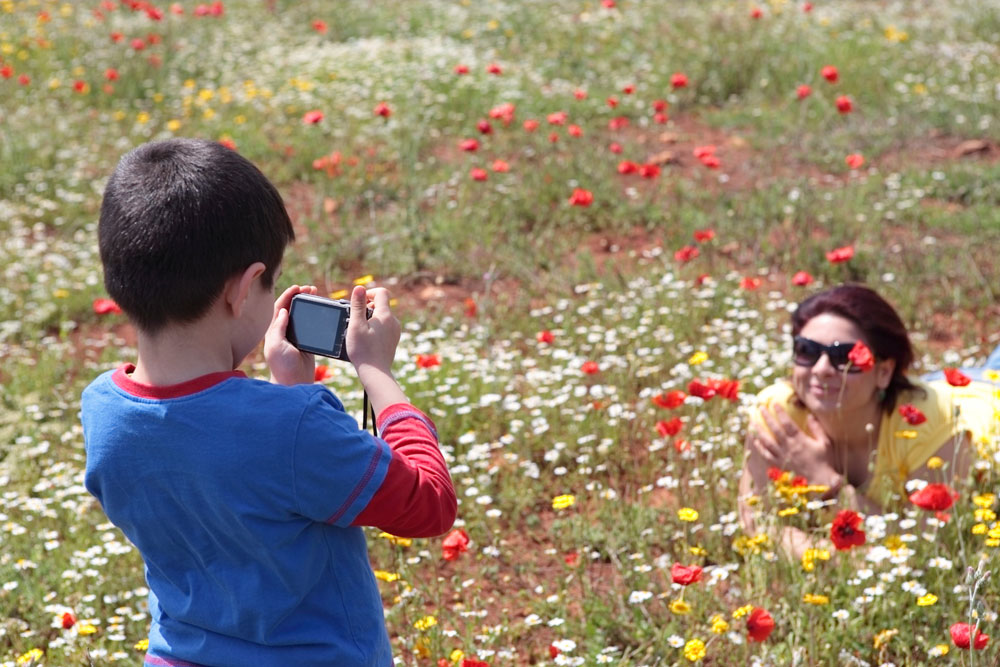 Produce an On Location Film. With technology so readily available it is relatively easy to produce your own family film. It can be a basic unedited, warts and all version or for those more technically savvy it can be edited later and feature in a family film night for an added sense of achievement. Younger children love the 'starring' role whilst the more mature enjoy taking on the challenge behind the camera. Let them come up with their own story or documentary ideas. Great for the family album and for bringing out at the 18th birthday party!
10. Geocaching
Apparently there are 6 million geocachers on this planet and it's an activity that is spreading rapidly. A cross between treasure hunting and orienteering, you will need access to the website and a reliable gps device such as a smartphone (best to take a map as well just in you're your device fails). Follow clues and use your detective skills to find carefully hidden boxes with hidden treasure or a log book to record your find. If you take treasure from the box the rule is that it must be replaced with an alternative trinket and the cache carefully re-hidden for the next finder. Read more about the intricacies of geocaching here. However, be warned geocaching can be addictive!
Half Term in The Lake District
We hope you find some inspiration for your next adventure in the beautiful and that groans of despair are replaced with whoops of delight! Take the time to explore the Lake District Family Holiday at English Lakes Hotel.