There's something for every taste in the burgeoning Waterhead gin library. This month we have a fine example of how gin is being expressed in fresh innovative ways. Bloom London Dry gin declares 'summer has arrived!' Summer, that is, in an English country garden.

Innovative Taste Sensation
With a delicate floral complexion, slightly less focused on juniper as the dominant flavour, this gin has a strong and growing following. Joanne Moore, Master Distiller at Bloom, is still one of the few females around the world holding that position. She worked in the distillery for ten years before taking the reigns as Master Distiller. We love her innovative approach to gin making; Moore takes us on a stroll to the edge of the gin taste spectrum, whilst keeping it firmly recognisable as gin.

Produced at Greenall's Distillery in Warrington, not very far at all from Waterhead, the history of gin making there dates back to 1761. Starting as a small cottage industry, it is one of the oldest distilleries in the world. Today it is the UK's second largest distillery, but retains its reputation for expertise and craftsmanship.
A Lovely Summer Drink
Bloom is a premium London Dry Gin infused with sweet and citrus botanicals such as chamomile, pomelo and honeysuckle. Triple distilled with demineralised fresh spring water, there are orangey notes from the pomelo whilst the honeysuckle lends richness and the chamomile gives us a twirl of floral softness. It is probably best suited to those who have a sweet palate, but it is simply a lovely summer drink for all.
Try the signature G & T garnish of strawberries, or blend with soda water rather than tonic to further enhance the delicate flavours.
Tasting notes
Nose: Sweet floral notes
Palate: Extremely delicate and smooth, with hints of sun-warmed honeysuckle and chamomile
Finish: Uplifting citrus taste of pomelo and a hint of earthiness
Bloom London Dry Gin and Tonic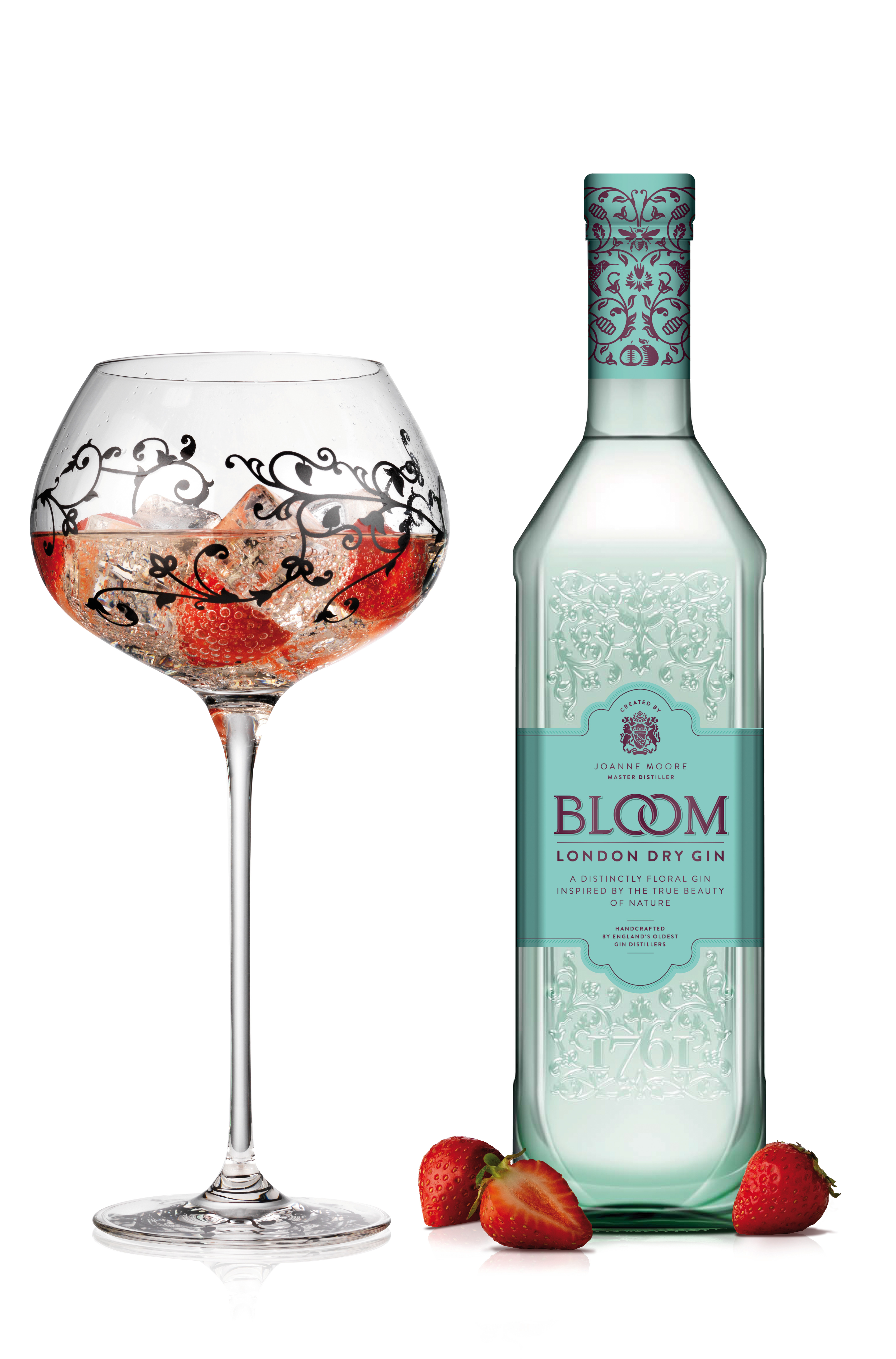 Fill a balloon glass with ice
Quarter a few strawberries and add to the glass and mix with the ice
Pour Bloom London dry over the ice
Top with Indian tonic water
Stir gently to ensure the flavours and married
Gin Tasting Events at Waterhead
Waterhead Bar & Grill regularly hosts Gin Tasting Evenings with special guest speakers. To keep up-to-date with all future gin tasting evenings at Waterhead take a look at the events page for our upcoming events.