We are thrilled to be working alongside Scoop and Saddle this Summer when they will be serving ice cream from just outside the Rotunda at The Midland. I-do-like-to-be-beside-the-seaside holiday-goers will be treated to delicious iced treats, not from a traditional van, but from a very stylish vintage bicycle. Jess, the owner of Scoop and Saddle, tells us a little more about her company.
Jess of Scoop and Saddle loves to be by the sea
Scoop and Saddle started where all good ideas come from – the pub! We got chatting to a chap who had a beautiful vintage bicycle and, after complimenting him on it, he said we could have it as he was moving abroad the very next day.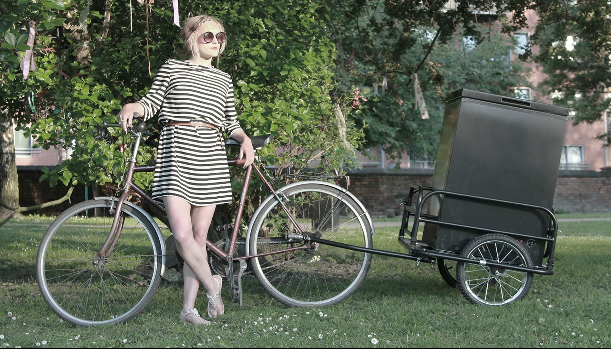 So, with this good fortune (and a few pints!), Scoop and Saddle was born. The Vision was to have a vintage ice cream bicycle serving up English Lakes ice cream, a local product made with organic milk, at beautiful locations and events in the glorious North West.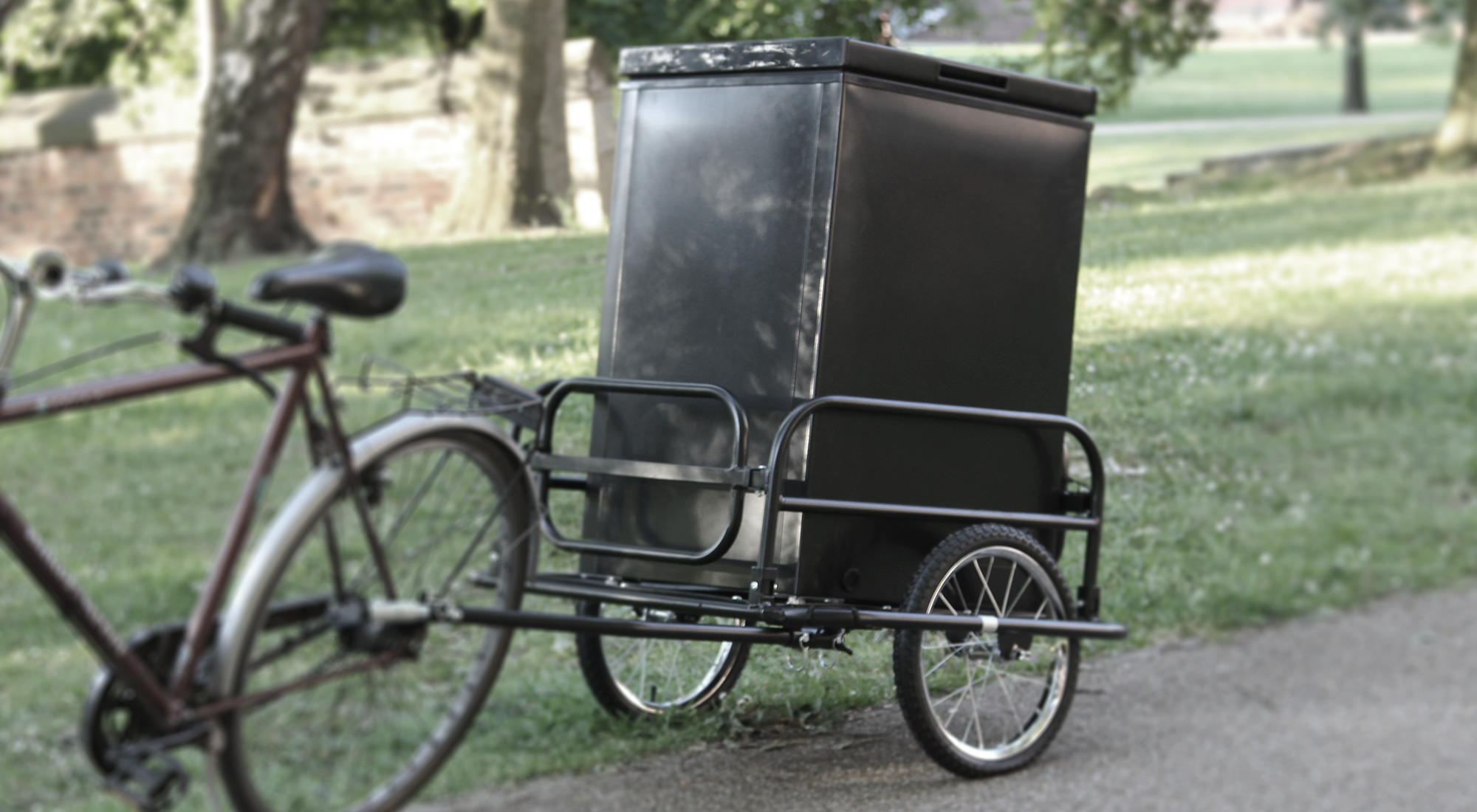 Scoop and Saddle will be serving outside The Rotunda
Three years later and we have two bicycles, both on the stunning Morecambe Bay, and have contributed to numerous bespoke weddings. This summer we are teaming up with the wonderful team at the iconic Midland Hotel and we can't wait. We have walked up and down our prom for years and to be working from this historic building now is an absolute dream for us.
Scoop and Saddle available for bespoke weddings
From the outdoor area of the Rotunda, we will be serving everything from your classic seaside '99' to luxurious double jersey flavours on sunny days throughout the season – we are especially excited for the festivals!
A range of English Lakes ice cream flavours
Come check us out or visit us on Facebook.
We can't wait to get going on what we know will be a wonderful summer, with probably the best view in the world!