Mark Needham, General Manager of The Midland Hotel introduces us to a drink with a history of humble beginnings but which, recently, has been brought right up to date to enjoy something of a renaissance around the world.
Mark Needham, General Manager of The Midland[/caption]
Taking Drinks to a New Level
Over the last few years we have seen the Gin effect take over the drinks scene with more and more premium gins coming onto the market. The gin and tonic has become a drink that is no longer a simple serve of high street tonic and a piece of lemon in a tall glass. It has evolved to fancy balloon glassware, premium tonic waters with a variety of flavours, a huge array of garnishes from fresh herbs, dehydrated fruit and different botanicals to really take the drink to another level.
Here at the Midland we have embraced this gin boom and have seen a huge increase in our gin sales with guests really getting into creating their own signature G & T, or we can create your very own gin flight.
So what's next? …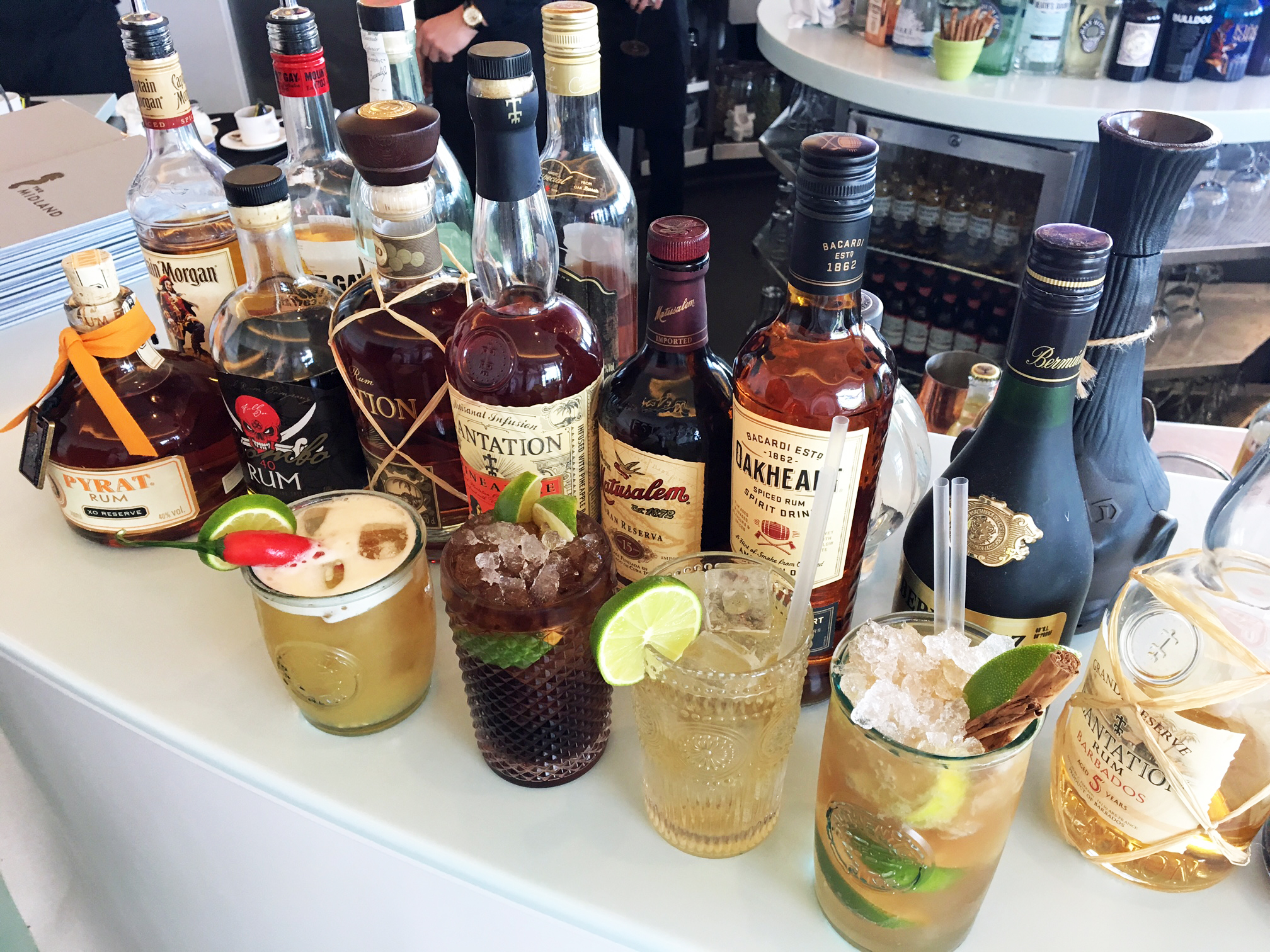 Bring on the Rum – another fast growing spirit on the drinks scene. Rum is a very versatile spirit and one that can be experimented with a variety of mixers, fruit juices or simply on its own. Dating back to the 17th century, it was first distilled on the Caribbean sugarcane plantations. Plantation slaves discovered molasses, a by-product of the sugarcane refining process. This was a waste product which, until someone discovered it could be fermented into alcohol, was being thrown into the ocean. Rum was born.
Rum today comes in a number of variations, white, dark, spiced, flavoured as well as special reserve aged, which can be fantastic sipping rums. These high end premium rums are relatively inexpensive selling between £25 – £40 and have been refined over the years to bring you an array of amazing flavours featuring caramel notes, vanilla, orange, banana, raisin amongst a few.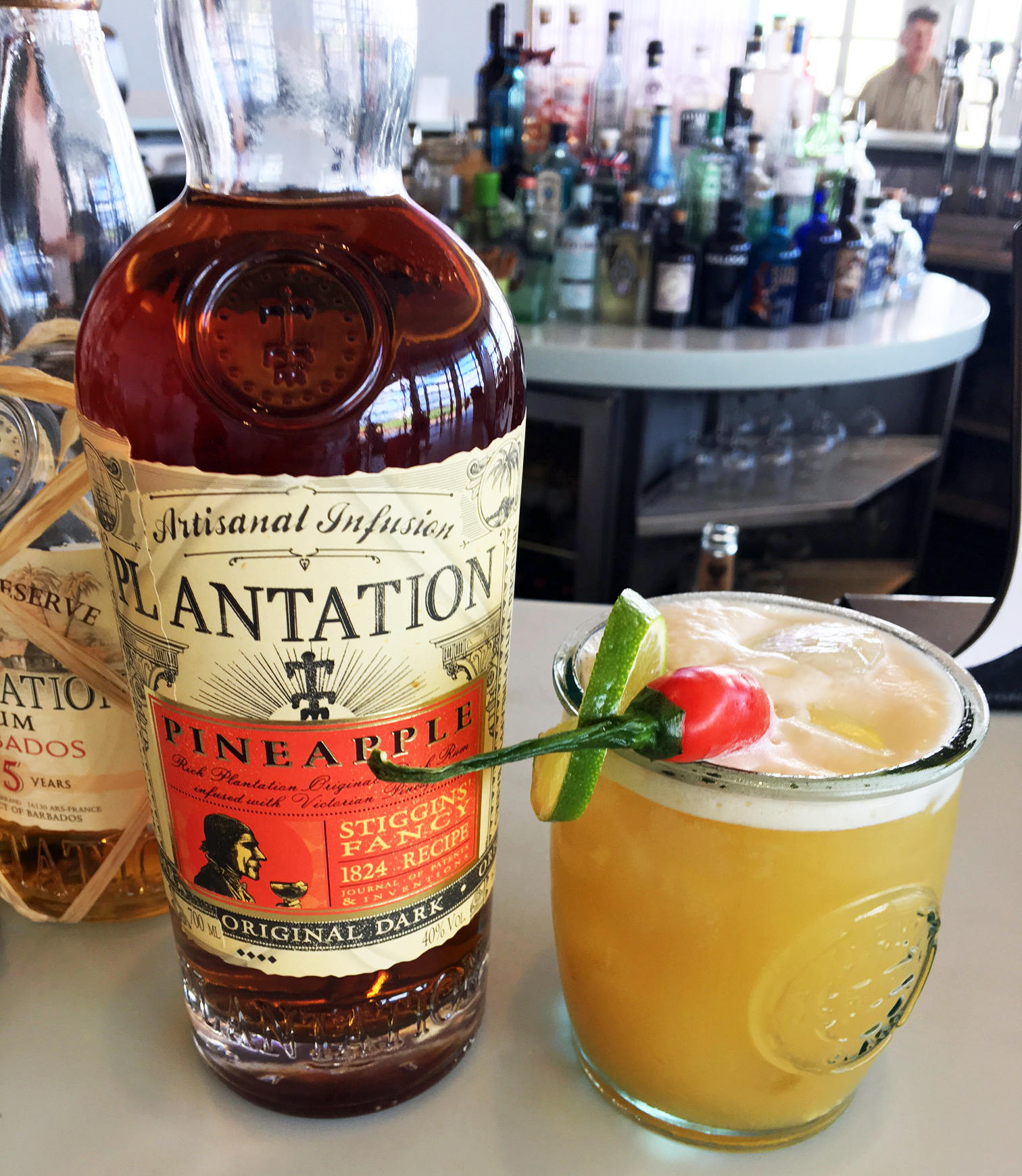 One rum that is currently a rising star at The Midland is the Plantation Pineapple Rum. It is a tribute to the esteemed Reverend Stiggins, who came to life in Pickwick Papers by Charles Dickens and whose favourite drink was "Pineapple rum". Not intended for sale, the rum was created to share among colleagues and friends at Tales of the Cocktail 2014."Victim" of its own success, it is now available in very limited quantities in the UK. The manufacturing process is a complex one and the bar team at the Midland will happily tell you about this whilst you enjoy a glass in our Rotunda bar.
Along with Plantation Pineapple Rum, we have a number of speciality white, spiced and aged rums for you to try. Whether it be a mojito, dark and stormy or a traditional Cuba Libre you can be sure they will keep you warm inside as we approach the chilly dark winter nights.
The Ravilious Rotunda Bar
Serving everything from seasonal cocktails to specialist coffee, fish & chips to a sweet treat. With stunning views across the bay, The Rotunda bar is open for business. Why not drop in and chat to the team about our new-found passion for Rum.