Wednesday, October 24, 2018
by
admin
Steven Brockbank, Senior Fitness Instructor at Low Wood Club, has several years' experience of gruelling physical challenges. Army trained, Steven is an advocate for getting out there, improving your fitness, but, just as importantly, having some fun and team camaraderie along the way.
If you'd like to have a go but don't know where to start, there is no better person to help build confidence and get you physically and mentally event-ready.
In his own words…
Building Strength and Endurance
Getting ready for any fitness event is tough work, but the popular obstacle courses are something else!! You need to prepare your body for endurance to cover the distance involved, but also build the strength to pull yourself over, under, and sometimes through, obstacles. However, don't let this discourage you from attempting a challenge!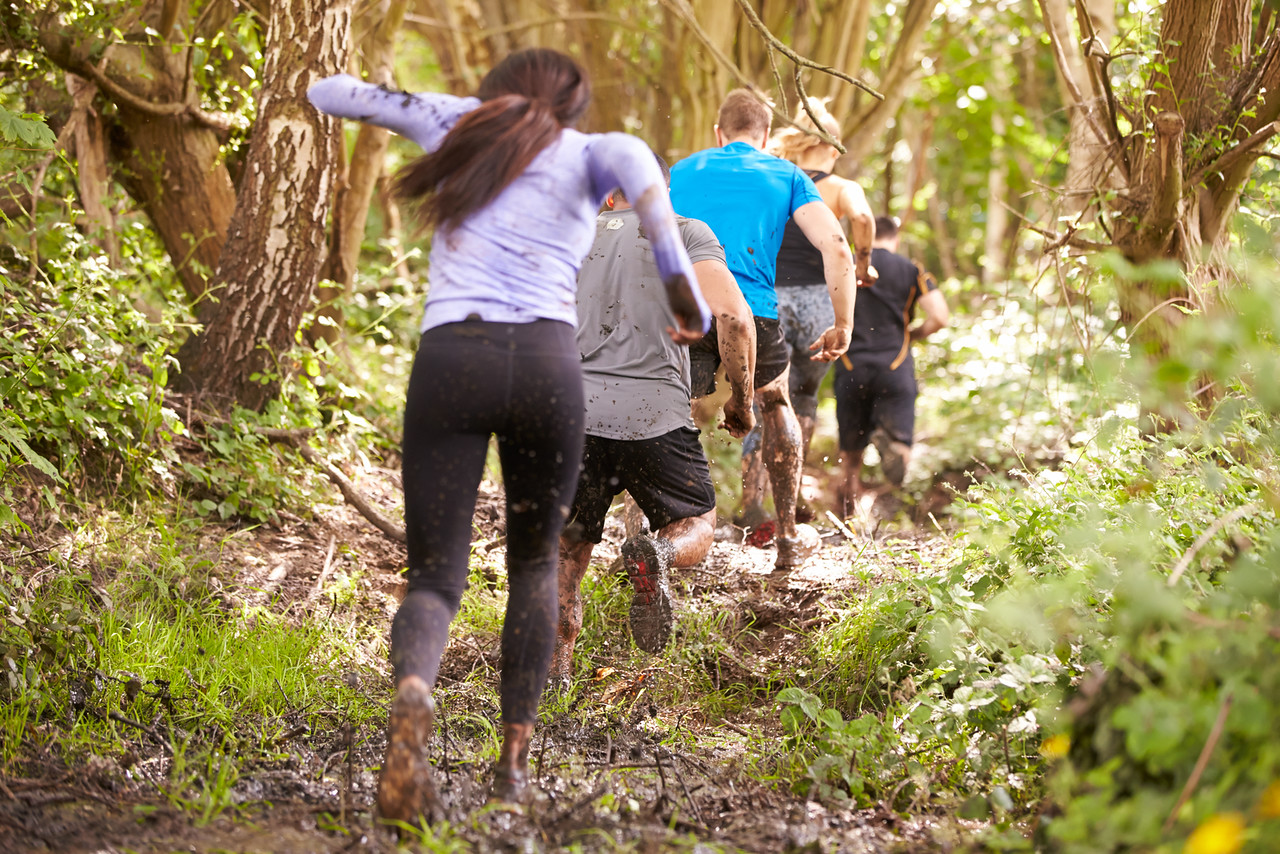 Competitors running at an endurance sports event
Anyone Can Do It!
Anyone, at any fitness level, can complete the course, even if it's with a little help from strangers! Most participants are willing to help, and I have even seen a fireman who has been paralyzed for life carried by his team mates around a 12 mile course, completing every obstacle thrown at him. So, as I have already mentioned, anyone can do it!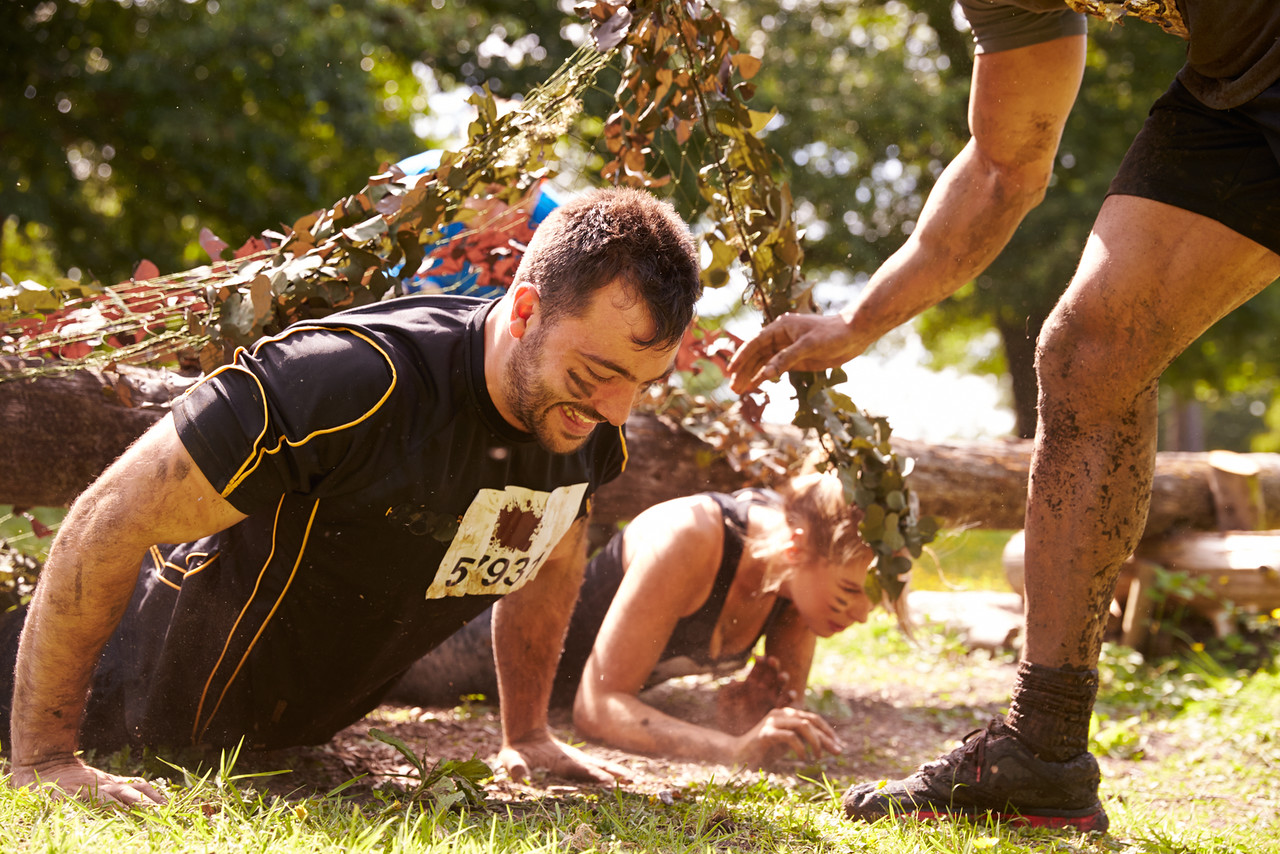 Competitor help and support others throughout the event
I have completed several of these muddy obstacle courses and last year, along with my team mates from Low Wood Club, we completed Rough Runner, a six mile obstacle course in Manchester.
See the video…
Prior to the event we did multiple long distance walks and runs as well as interval and boot camp style training. This helped to improve our recovery rate, which is essential after each obstacle you face. Weight training was also extremely helpful, particularly to see you through the more challenging obstacles which are often at the end of the course.
Building a New Team
Entries to a couple of 2016 challenges are already in place – and I would love to train a new team! If you are interested and don't mind getting a little (or a lot) muddy, why not pop in to the club or give me a call at Low Wood Club. I'm happy to advise you on the best classes to attend or design a specific event programme or simply to meet your own personal fitness goals!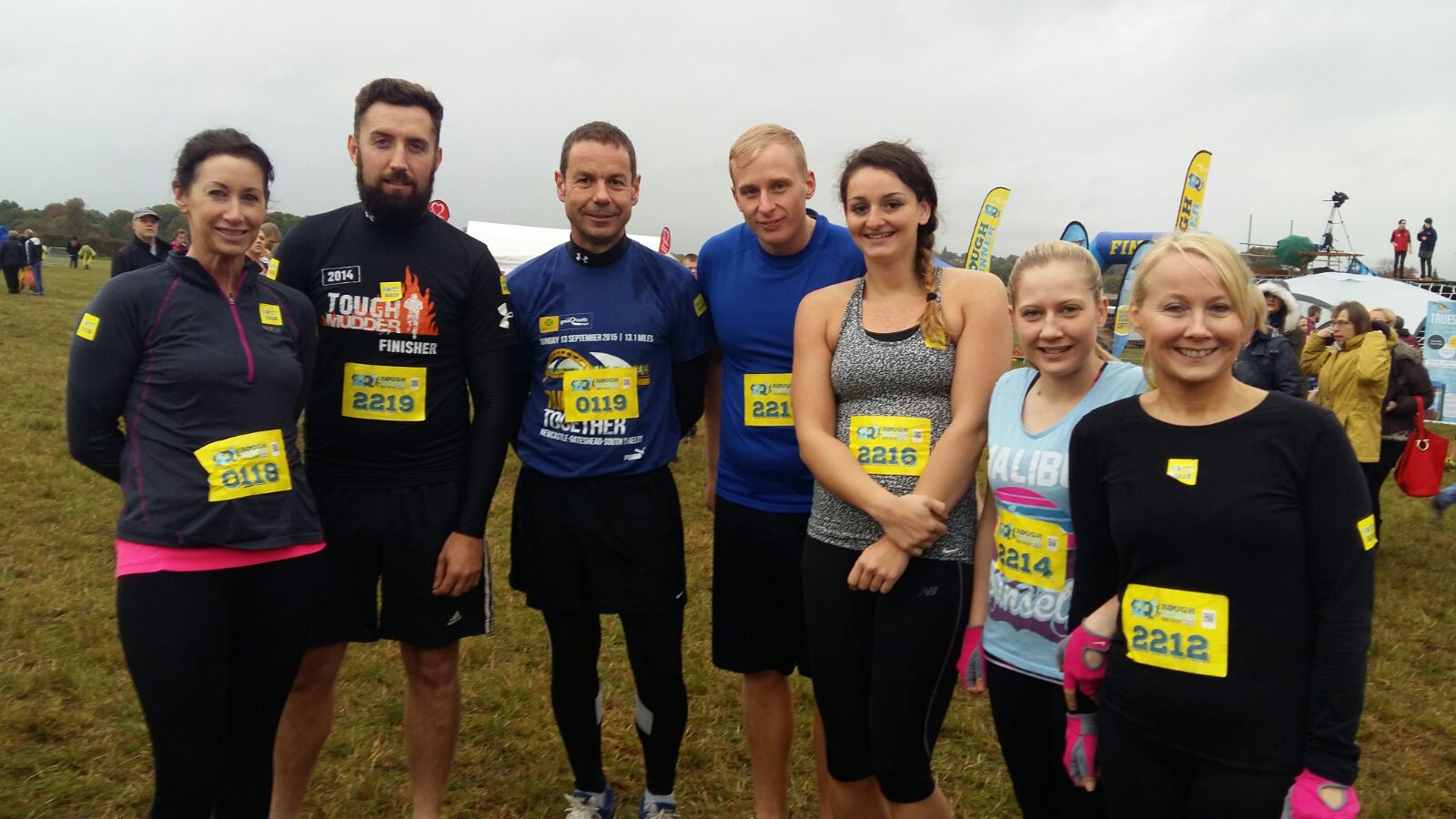 The 2015 Low Wood Club Rough Runner Team
If you'd like to have a go but don't know where to start, there is no better person to help build confidence and get you event-ready, both physically and mentally fit.
Call Steven at Low Wood Club on: 015394 39344