Razzle Dazzle, a perfect name to complement the Art Deco style of The Midland. Meet Karla and Lyndsey who are masters at capturing a couple's idea of their dream day and dressing the wedding venue to make it a reality.
How long have you been dressing wedding venues?

We have been in the business of dressing weddings and celebrations in our Lancashire Hotels and further afield for over five years. We love getting to know the wedding couples and helping them create a personal and unique style for their big day.
What's involved in creating the right style?
Usually the first step is a friendly and informal chat with the wedding couple and The Midland wedding team to get a sense of what is required. People often have their own thoughts and ideas of how they want their venue to look and it's our job to try and help them bring this to fruition.
We also try to guide people who may have lots of ideas but are unsure of what they want. Looking at websites can sometimes leave people overwhelmed and at times this has led to people trying to combine too many clashing themes or colours. We help get that perfect balance so that their venue looks just right on the day.
Our goal is to make everyone's life easier, relieving any stress and taking on the challenge of styling the wedding venue. Years' of experience enables us to offer advice and specific guidance on how to bring vague notions, personal likes, colours and themes together to create something unique that will create lasting memories and spectacular wedding photo opportunities at our Lake District Hotels.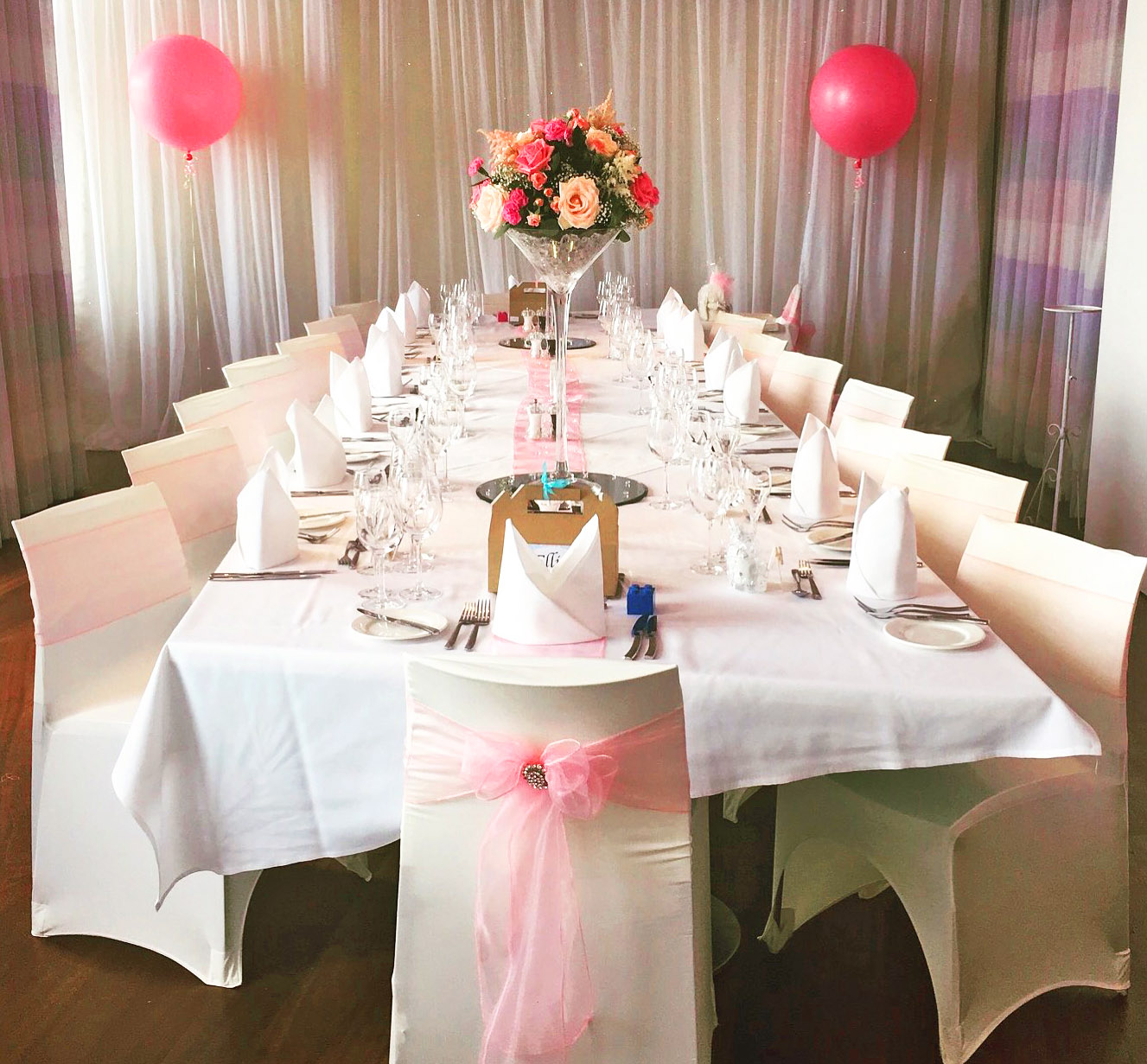 On the day of the event, because of meticulous planning the set-up is hassle free. We love being amongst the hustle and bustle of the room transformation from a ceremony to wedding breakfast , which we now have down to a fine art.
Do you have a memorable wedding from the Midland?

We have had several memorable weddings at the Midland. It's always a pleasure to plan with the couples who hold their weddings at the Midland as they are always stylish and often require something unique. We've dressed the venue for a Seaside theme of ice cream colours and a sweetie theme where each table had a different sweet treat centrepiece. We've also done Art Deco themes with feather plumes and Giant balloons which make a striking impact.