Tim Bloomer, brewer at The Wild Boar and Head Brewer at Fell Brewery shares some insider knowledge on how he achieves the 'Christmas in a glass' taste of the popular Spiced Raisin Brown Ale.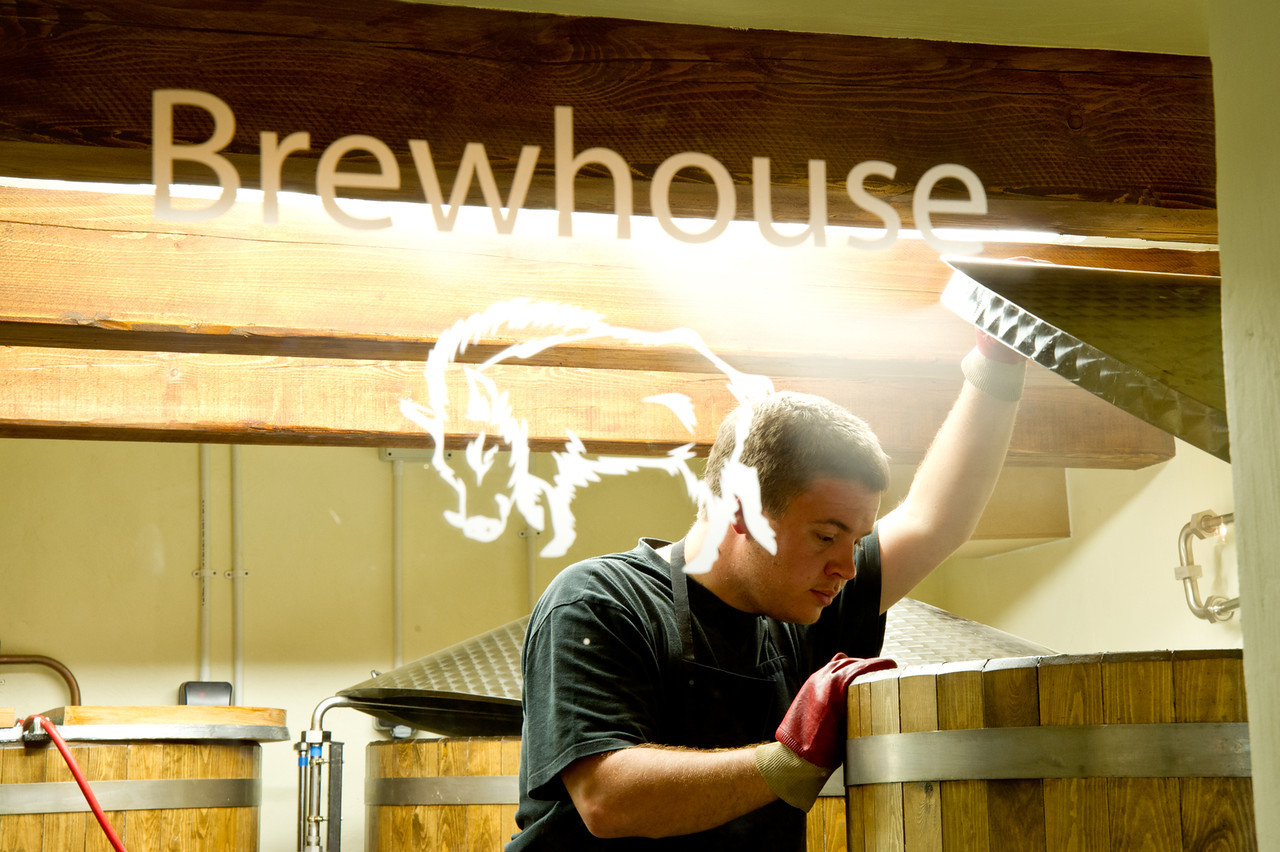 Back by Popular Demand
It's that time of year again and didn't it come round fast! Christmas is upon us and as such I have, as usual, been getting festive with ingredients for brewing at The Wild Boar. Back by popular demand, our Spiced Raisin Brown Ale is now on the hand pumps behind the bar and ready to be enjoyed. So, I thought I'd take this opportunity to tell you a little about how it's made.
At the base of the beer, is a really quite traditional brown ale. This is made with a healthy dose of roasty, toasty dark malts and provides a rich, hearty platform for us to work off. As for hops, I find it best to leave these quite neutral and simple so as not to clash with the more exciting, festive ingredients. So far, so ordinary.
Secret Ingredient – A Pair of Tights!?
At the end of the brew is where we get a little more interesting. I add a tea made from an assortment of Christmas spices. These include cinnamon, ginger and cloves along with a few more that I'll keep you guessing on. This is added at the end of our boil and comes through on the palate in that familiar, decadent way that only these archetypally festive spices can.
To add a little sweetness and body, I also steep raisins in the brew during both the boil and fermentation. Keeping them held together during both stages is vital to ensure they don't clog up any valves or end up in your glass. I have found that the best way to do this is to stuff them into an extra large pair of tights. I tend to get some funny looks when I go every year to buy them, but there is nothing to beat them when it comes to steeping raisins in a fermenter!
The result of these antics is an ale that is unmistakably all about this time of year. Enjoy it on its own, or with dishes both savoury and sweet. Who knows what surprises it might throw up?
Happy Christmas from The Wild Boar's Master Brewer
Tim Bloomer and Andrew Carter, responsible for creating The Wild Boar brews[/caption]
This is my fourth Christmas brewing at The Wild Boar, and sitting here writing this blog at the very beginning of the festive season, it really does get me in the mood. So Merry Christmas to all and consider a taste of Spiced Raisin Brown Ale. I'm rather partial to it!
If you need time to decide on your favourite beer from our Brewhouse, why not order a Wild Boar beer bat – three glasses for the price of a pint!