As we are situated right in the heart of the Lake District National Park, 'celebrating everything that is unique and wonderful about Britain's breathing spaces' is something that is second nature to us at English Lakes Hotels Resorts & Venues. The theme of this year's National Parks Week, from 25th to 31st July, is adventure. Here are just five of our favourite things to do in the Lake District to get your heart pumping in stunning surroundings.
Fly Boarding
An adrenaline filled experience that you will never forget! Water is forced through jet nozzles to your boots, providing thrust for the rider to fly!
Flyboarding at Low Wood Bay
Via Ferrata Extreme
A thrilling climb on the 'Iron Road' high above everyday life for those with a head for heights. Have a look at more photos from our day out.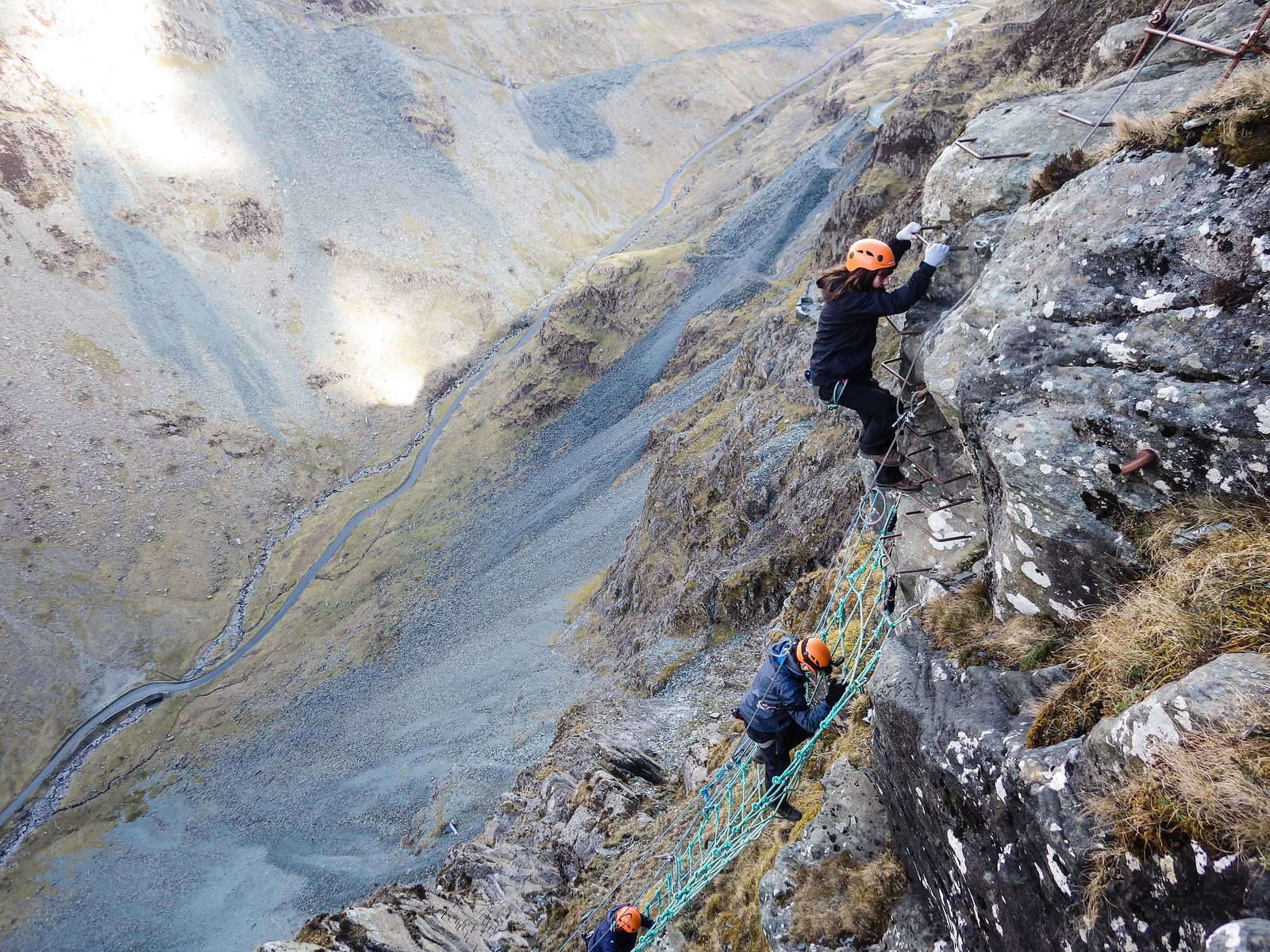 The steep cargo net climb
Mountaineering
With over 200 mountains on our doorstep, including the highest ten in the UK, it would be unusual if this wasn't one of the adventurous activities we listed. Get a 360 degree tour of some of the highest peaks here.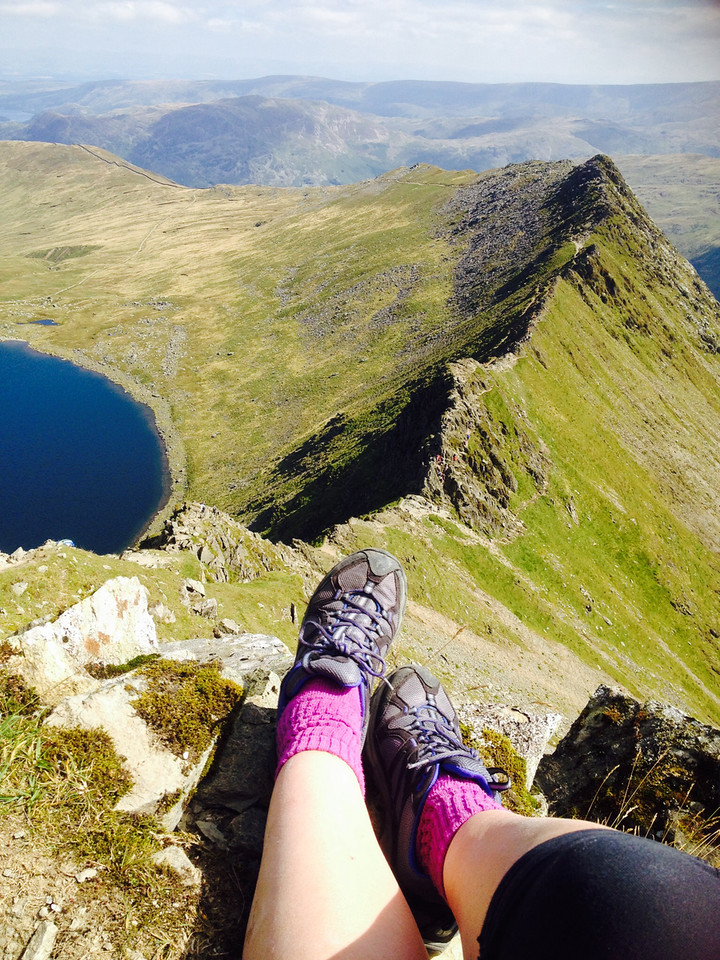 Jo Murphy on Helvellyn
Open Water Swimming
Open water swimming has taken off in this country. As a sport it's not only good for you, but it is exhilarating. At Low Wood Bay we welcome thousands of people annually who are competing in the Great North Swim and the BigChill Swim.
Taking the plunge at the BigChill Swim
Watersports
They can be as exciting and adventurous as you want it to be! From wakeboarding, sailing, canoeing and much more at Low Wood Bay Watersports to Low Wood Club's Paddlesize classes.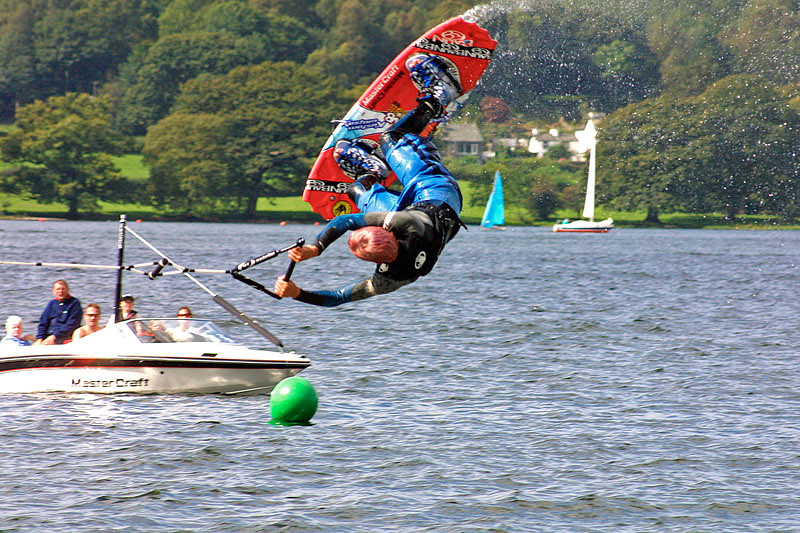 Wakeboarding at Low Wood Bay Watersports
Book your Lake District Adventure
Whether you plan to head into the mountains, or dive into the lake, we can supply a comfortable bed, a hearty meal and a warm welcome for all adventure seekers at one of our Lake District Hotels.