Tuesday, September 25, 2018
by
admin
Our Master of Malt, George, introduces us to a single malt from Speyside in Scotland. Singleton is a well-established distillery committed to introducing its flavours to a new generation of whisky enthusiasts.
There's a local saying in Dufftown,
Rome was built on seven hills and Dufftown stands on seven stills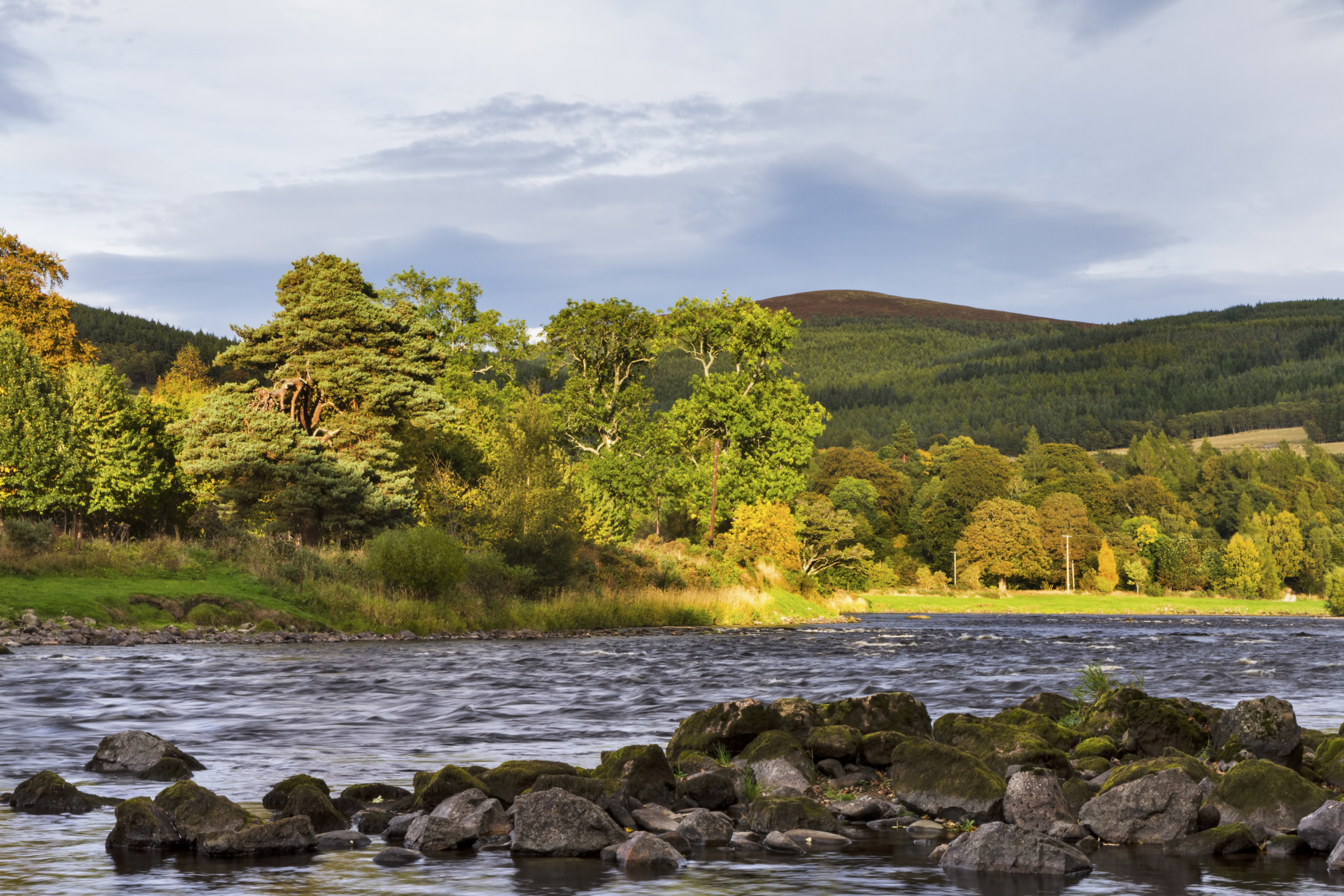 Beautiful Speyside
Such is the reputation of the distillery nestling beside the River Dullan in Speyside which has been producing single malts since 1896. This is an award winning whisky which is treated with a longer fermentaion and slower distillation process in order to produce a deeper flavour. The spirit is then matured in fine European and American oak casks.
One recent enthusiast said,
When I die I want to be embalmed with this whisky. In fact, just let me have my final rest in one of the casks. This is the best I ever had.
An Excellent Pairing
Controversially with purists in the single malt arena perhaps, Singleton recently joined up with the Berlin Bite Club in order to pair the whisky with the current rise of street food culture, introducing the distinctive flavour to a younger, vibrant target audience.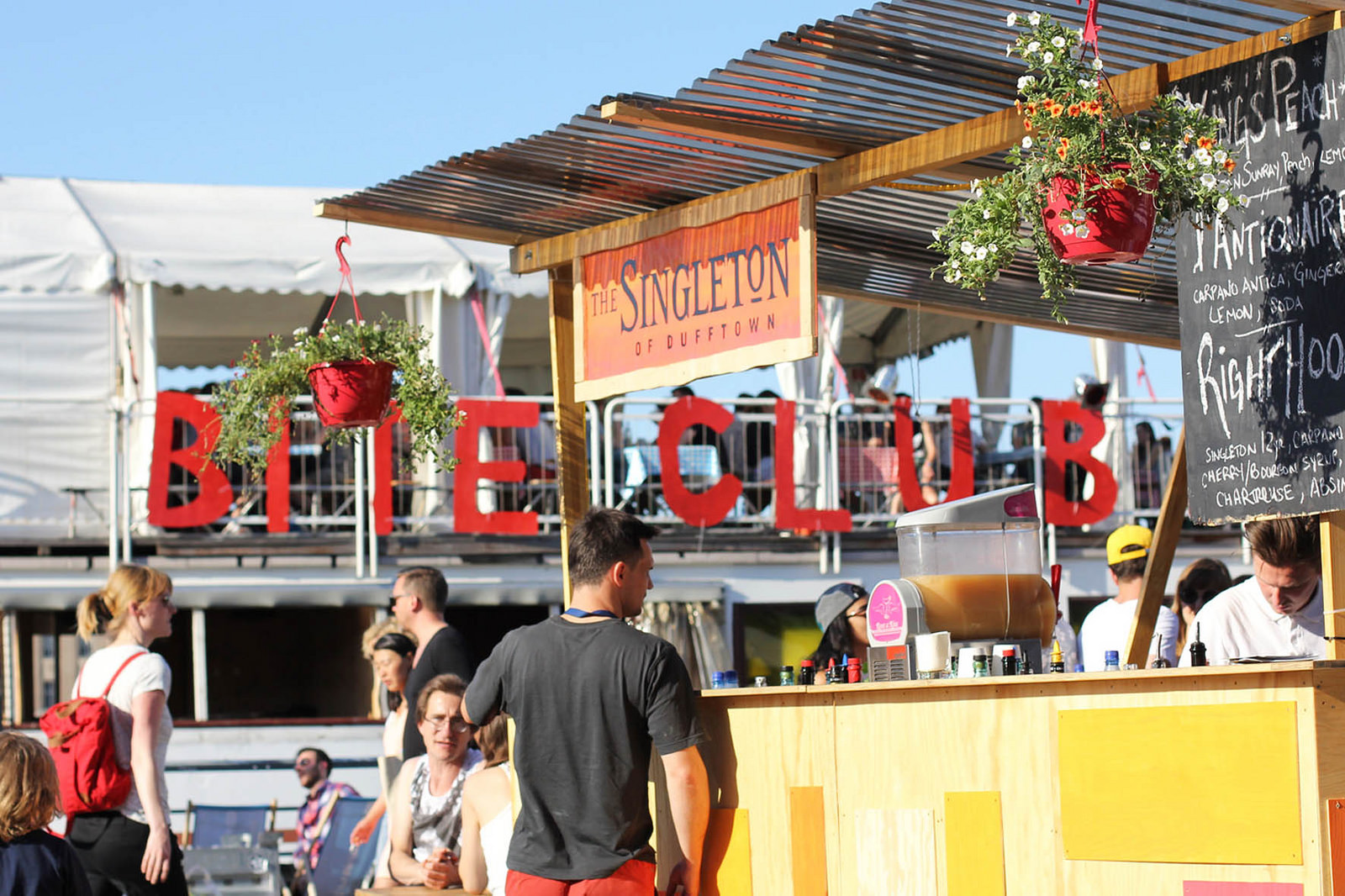 Bite Club Street Food Event in Berlin
It was important to find the right atmosphere and an audience who appreciate flavour-led engagement.
Singleton's Master Distiller, Matthew Crow, enthuses about how they worked with some of the leading street food Chefs over four days to combine the distinctive flavour of Singleton whiskies with a range of foods. From whisky infused bacon baps, BBQ ribs with Singleton sauce, to ice cream and cookie mix with a caramel whisky sauce.
Mmmm perhaps these are dishes that we might see appearing on The Wild Boar menu in the months to come!
THE SINGLETON OF DUFFTOWN 12 YEAR OLD: Tasting Notes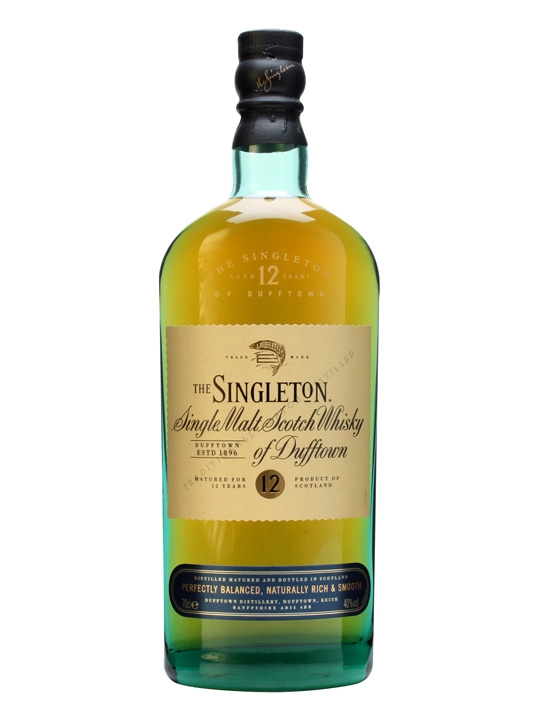 Singleton of Dufftown 12 Year Old / The Whisky Exchange
A slightly different style of single malt which is attributed to the use of sherry casks. It has nutty characters and honey notes, with a dried fruit and dark chocolate influence. The whisky is light and fragrant yet has some complexity. The longer finish is one that you would not come to expect from a 12 year old whisky.
COLOUR: Deep gold, polished mahogany highlights.
NOSE:Toasted nut and rich fruit aromas. Adding a touch of water brings out the classic Speyside fruit-sweet aromas.
PALATE: Sweetness and crunchy nuts, then smooth fruity richness. Firm, with a balancing sweetness; hints of blackcurrant, brown sugar and espresso coffee. Warming and pleasant.
FINISH:Medium to long, elegantly drying and crisp with a delayed, lingering warmth.
Whisky Tasting at The Wild Boar
George Hutton, Master of Malt
Here at The Wild Boar, we host regular Whisky Tasting Evenings to enable you to learn more about this classic age-old spirit. Take a look at The Wild Boar Events page and join George at our next whisky tasting event in one of our Lake District Hotels.