This month, George, our master of malt, takes us as far up north as it's possible to go without falling into the sea. The Pulteney Distillery is one of the few remaining that shun technology, preferring to stick with traditional distilling methods.
The History of Pulteney Distillery
Pulteney Distillery is the most northerly distillery on the Scottish mainland, situated in the fishing port of Wick. Established in 1826 by Mr James Henderson, it was located there for ease of transportation by sea, the only means available at this time to reach the main consumers in the provincial towns of Scotland.

The distillery remained in the possession of the Henderson family until 1920, when it passed in quick succession to a number of other owners until Robert Cumming finally purchased the distillery in 1955. This gave him two distilleries, Pulteney and Balblair, both now owned by Inver House Distillers (Airdrie).
(Credit: Erik Charlton)
Pot still in Old Pulteney Distillery (Credit: Wikipedia)
The main water supply to the distillery is via a lade that comes from the nearby Loch Hempriggs. In the 1890's Thomas Telford was commissioned to build this lade along with Wick harbour and Pulteney town.
Stepping Back in Time
Pulteney distillery has two stills, one wash still and one spirit still, producing approximately 1 million litres of whisky each year. The spirit still is unique in shape as there is no actual head and swan neck as on delivery it was found to be too tall for the stillhouse. The manager at the time instructed the coppersmith to cut the top off thus creating the unique shape, often described as looking like a smugglers kettle.
When you step into the distillery it's like stepping back in time where only traditional distilling methods are employed. You will not see any computers or electronic gadgets just Stillmen and Mashmen that have a great knowledge of the whisky making process and a great affection for the Pulteney they produce for others to enjoy. Even in the stillhouse modern condensers have been frowned upon and the traditional worm tubs are still used. These condense the spirit at a snails' pace as it winds around up to 90 metres of copper pipe before ending up returning to the stillhouse via the highly polished brass spirit safe. Here it sits in a vessel until the men have time to put it in the finest oak casks. Then it's off to the warehouse where it rests and matures for 12 years or more. Old Pulteney Single Malt Scotch Whisky is then made available so you can all savour the uniqueness of this caringly created Dram.

Old Pulteney 12 Year Old Single Malt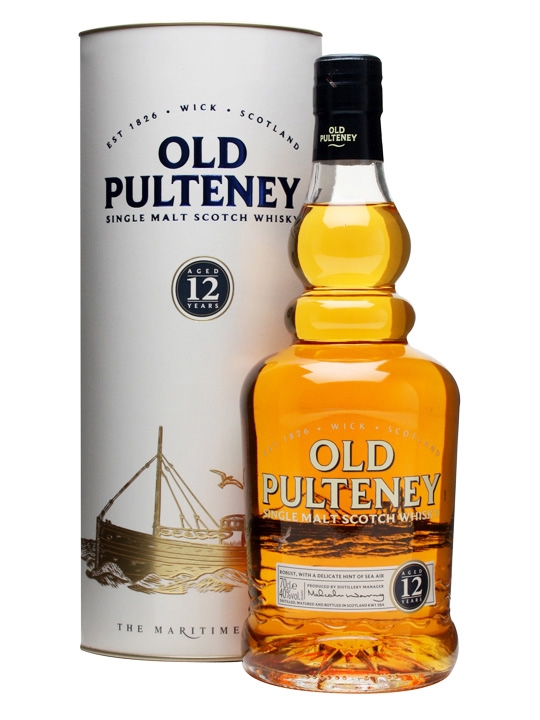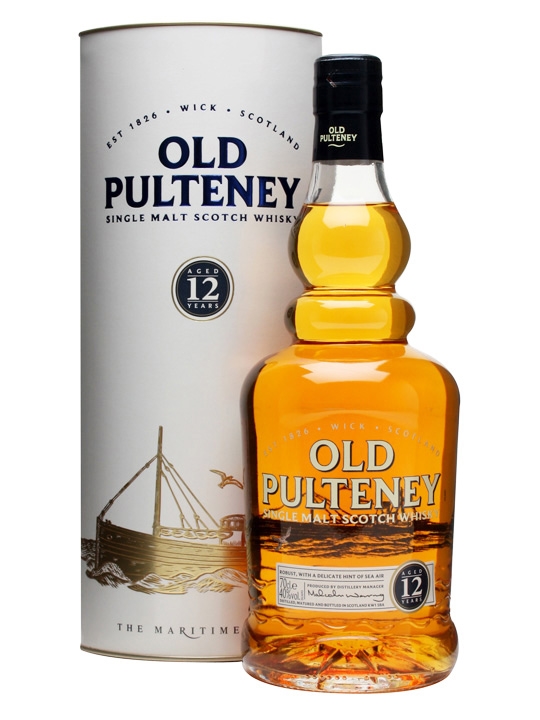 Matured wholly in air-dried, hand-selected ex-bourbon casks, the 'unashamedly excellent' Old Pulteney 12 year old is the definitive expression in the Old Pulteney family. Traditionally crafted using techniques that other distillers have long since abandoned this is a high water-mark quality spirit and winner of numerous gold medals at prestigious international competitions.
Tasting notes
Nose: Medium to high intensity, dry with a hint of sea air.
Palate: Dry, medium bodied and smooth with a clean finish: faintly salty with a slight sherry note.
Finish: Medium, oak, spices.
Next Whisky Tasting Evening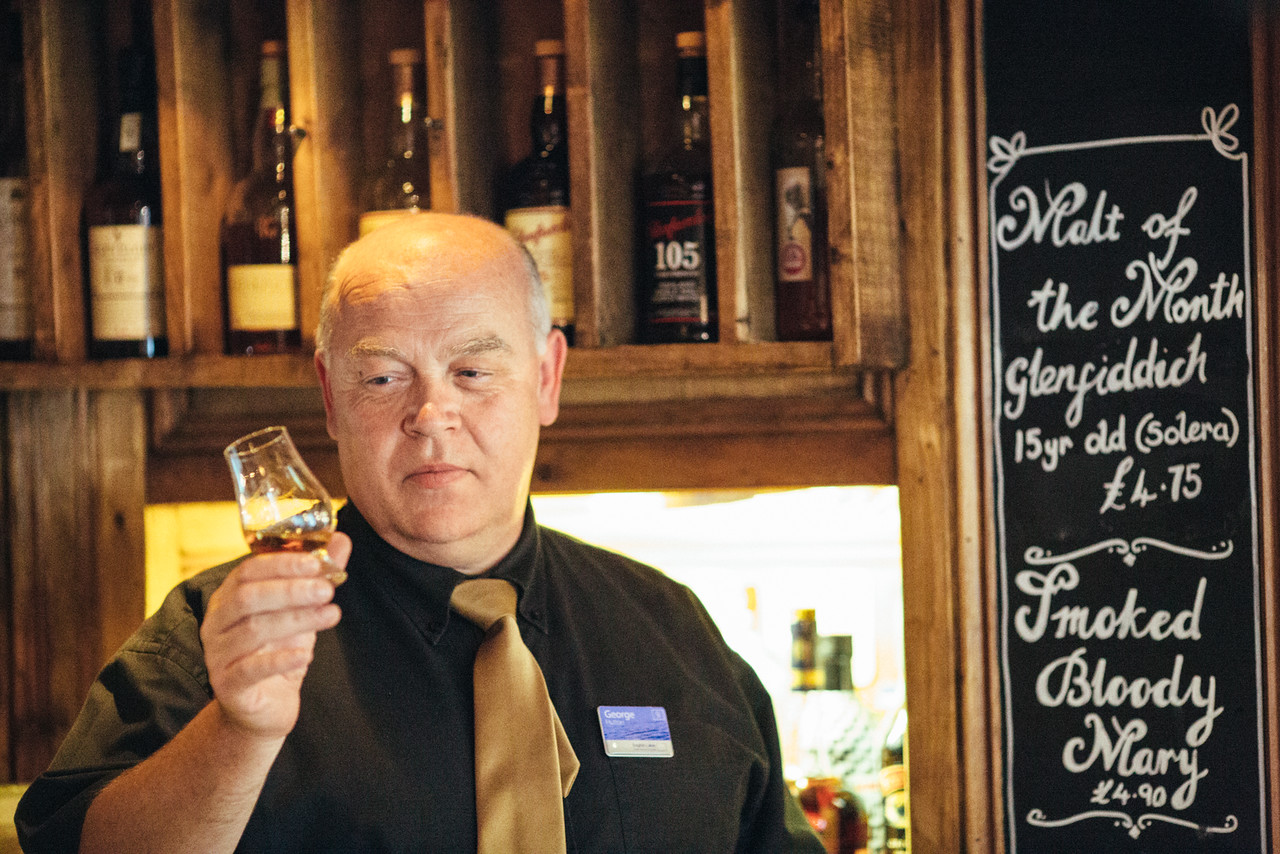 Join George, our master of malt for our regular Whisky Tasting Evenings at The Wild Boar to learn more about our favourite whiskies.