The Wild Boar's Malt of the Month has a couple of claims to fame - it comes from one of the oldest distilleries in Scotland and, geographically, it is the most easterly. However, it's history shows that it is famous for much more than that...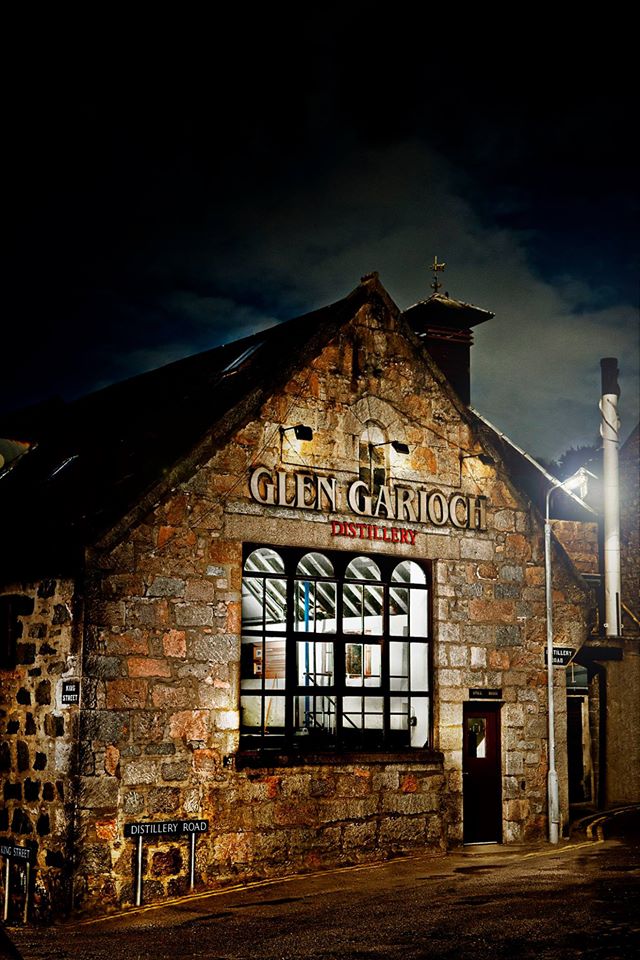 Glen Garioch Distillery at night / Glen Garioch Facebook
The Glen Garioch Distillery is tucked away within the 'Granary of Aberdeenshire' and in the little village of Oldmeldrum. The distillery has been producing small batches of Highland malt since 1797, a reminder of which is printed on every label.
A Willing Volunteer?
The Manson family ran the distillery for almost half a century. As well as producing whisky, the family also produced Patrick 'Mosquito Manson', widely recognised as the Father of Tropical Medicine and who made the link between mosquitoes and malaria. Short of subjects on which to test his theory, his 'volunteer' son was locked in a room of mosquitoes carrying malaria, and released only when it could be proved that he has contracted the disease once bitten.
A Model of Sustainability
Ahead of it's time, Glen Garioch responded to the 1970's high fuel costs with an innovative waste-heat recovery system. Producing more energy than the distillery required, it also warmed an acre of glasshouses and an acre of poly-tunnels – known as the Glen Garioch Greenhouse Project. The distillery soon became famous for its tomatoes, peppers, aubergines and cucumbers.
Glen Garioch 12 year old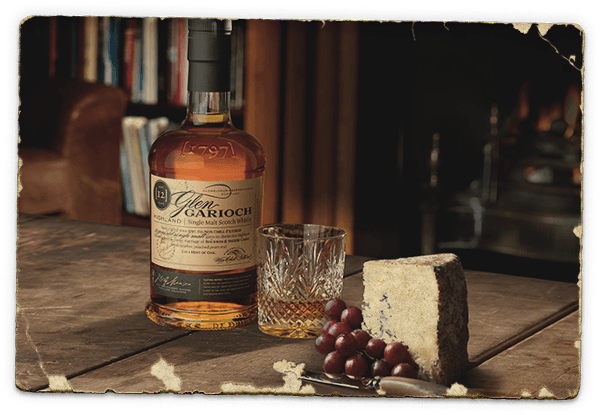 Glen Garioch 12 Year Old pairs beautifully with Scottish Auld Lochnagar cheese. Creamy vanilla and honey flavours from the whisky cut through the fruity acidity of the cheese to offer a well rounded texture / Glen Garioch Facebook[/caption]
Tasting Notes:
Colour - Honey
Nose - Heathery floral notes are balanced with the richness of poached pears and the sweetness of malted barley.
Palate - Crème brûlée and sweet ripe banana at first, then comes a light oakiness with pear fruitiness, leading to a long smooth, creamy and fragrant finish.
Pairings - The perfect accompaniment to Parmigiano-Reggiano, our 12 Years Old binds the dryness of the cheese, which in return provides a platform for the malt's sweet fruitiness and enhances its clean barley notes.
Whisky Tasting Evenings at The Wild Boar
George Hutton, Master of Malt
Here at The Wild Boar, we host regular Whisky Tasting Evenings to enable you to learn more about this classic age-old spirit. Take a look at The Wild Boar Events page and join George at our next whisky tasting event.