Wednesday, October 24, 2018
by
admin
The impressive collection of whiskies from around the world continues to grow in breadth at The Wild Boar. Staying fairly close to home this month our Master of Malt, George, travels north to the Highlands of Scotland to a distillery with a regal inheritance and clan significance.
Dalmore Distillery has been producing single malt whisky since 1839. The original vision was that of the Clan MacKenzie brothers in 1839. Clan Mackenzie continued to operate the distillery for almost a century thereafter.
Dalmore Distillery / CC 2.0 Chris Allen
Royal Gratitude
Each bottle of whisky produced is emblazoned with the royal stag's head, emblem of strength and supremacy. The story goes that in 1263, Colin of Kintail, Chief of the clan Mackenzie saved King Alexander III from being gored by a stag whilst out hunting He speared the stag in its forehead, crying out 'Cuidich 'n' Righ', Gaelic for 'Save the King' as he struck the stag in it's forehead. In recognition of his bravery, the King bestowed the right to include the 12-pointed Royal Stag in the MacKenzie coat of arms.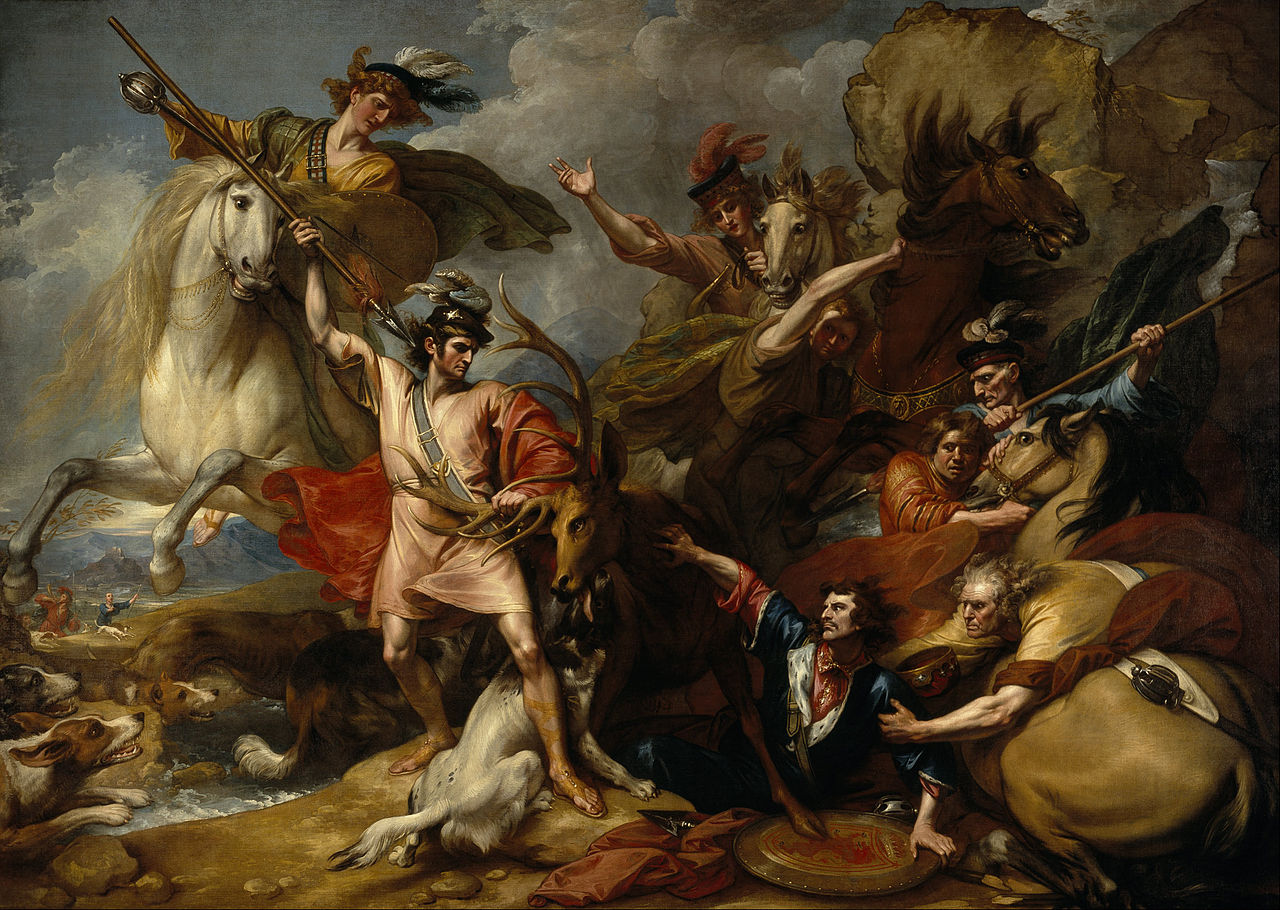 Alexander III of Scotland Rescued from the Fury of a Stag by the Intrepidity of Colin Fitzgerald ('The Death of the Stag') / Wikimedia
Benjamin West brought this event to life in 'The Death of the Stag'. Painted for the Clan Mackenzie in 1786, the 12' x 17' canvas remains the largest in the collection of the National Galleries of Scotland.
Perfectly Placed
Situated in spectacular Highland scenery, all the resources required for this exceptional whisky are close at hand. The waters of Loch Morie run high in the hills above the distillery. Barley comes from the coastal soils of the Black Isle which the distillery overlooks. Completely surrounded by salt sea air, and located at sea level, the warehouses are perfectly placed for that all-important maturation process.
Dalmore 12 Year Old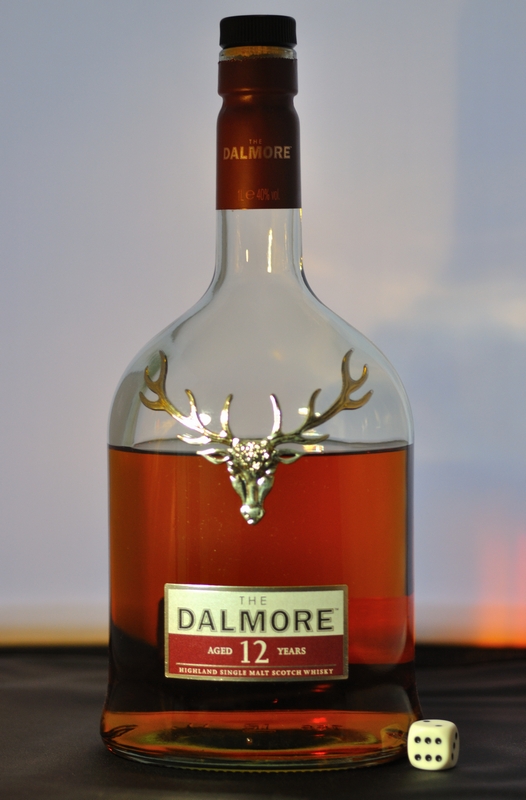 The Dalmore 12 Year / CC 3.0 Jaludwig
Matured for an initial nine years in American white oak ex-bourbon casks before being carefully divided. One half continues its maturation in bourbon barrels, the other half is transferred to 30 year old Matusalem Oloroso sherry casks. Complex, yet balanced, The Dalmore 12 year old is the epitome of the Dalmore house style.
Tasting Notes
Nose: Citrus fruits, chocolate and aromatic spices.
Palate: Concentrated citrus, Oloroso sherry and hints of vanilla pod.
Finish: Roasted coffee and chocolate.
Whisky Tasting Evenings
George Hutton, Master of Malt
Join George at our regular Whisky Tasting Evenings at The Wild Boar.
Take a look at The Wild Boar Events page to find our more about the next whisky event.