Thursday, November 15, 2018
by
admin
George, our Master of Malt at The Wild Boar , introduces us to Cragganmore 12 Year Old, born out of the vision of original distillery owner 'Big John' Smith to create the sweetest, most complex of malt whiskies.
A Visionary Siting
Cragganmore distillery nestles on the banks of The River Spey, which runs for over 100 miles from source to sea. It is the fastest flowing river in Europe and falls 1100 feet over its course, making it one of the most productive salmon rivers in Scotland.

Historic Photo of Cragganmore Distillery / Discovering Distilleries
Big John wasn't thinking of fish, however, when, in 1869, he asked his landlord to lease some land to build a new distillery close to the river and next to the Strathspey railway line. Already a master distiller, and lease-holder of Glenfarclas Distillery,
John was the first of the Scottish whisky producers to build a distillery deliberately sited to take advantage of railway transportation. A great railway enthusiast, he even had a private siding built to accommodate distillery traffic.
An ironic twist in the tale is that since he weighed 22 stones and was too wide to enter a standard railway carriage, he was confined to travel in the Guard's van.

Cragganmore's Private Train Siding / Discovering Distilleries
Sweetly Complex
Despite several changes of ownership over the years and two world wars, Cragganmore has continued to produce a complex, highly prized single malt whisky, which in 1925 was rated by blenders the leading malt for blending in all Speyside.

Cragganmore Barrels ageing in a warehouse at the Distillery / Discovering Distilleries
Fruity, honeyed notes are often found and many a taster has talked of fruitcake and toffee flavours. Michael Jackson, whisky writer comments,
One of Speyside's greats. Elegant and austere. Gradually, almost reluctantly, reveals itself. A palate blossoming with flavours, and a long, lingering, finish.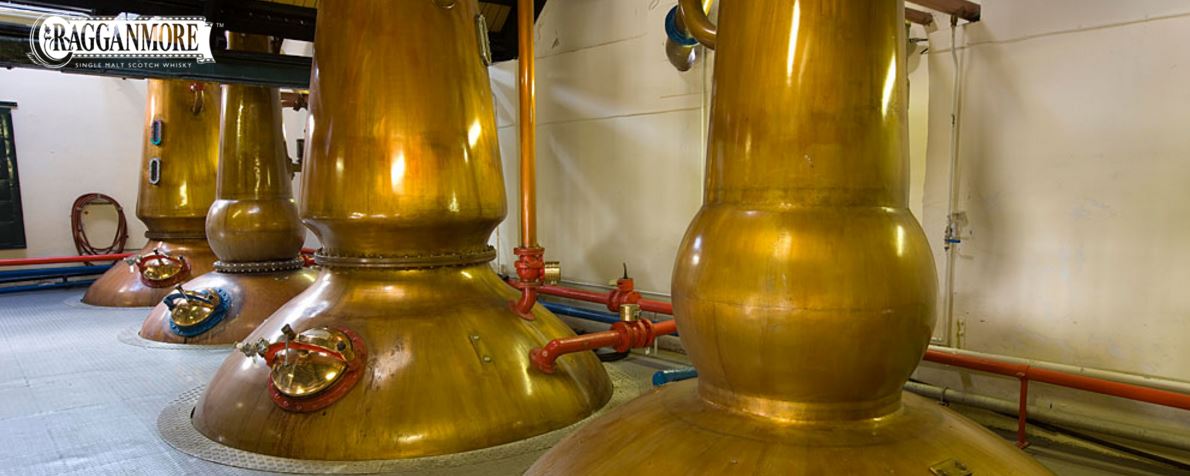 Inside the Cragganmore Distillery / Discovering Distilleries
Cragganmore 12 Year Old Whisky
Tasting Notes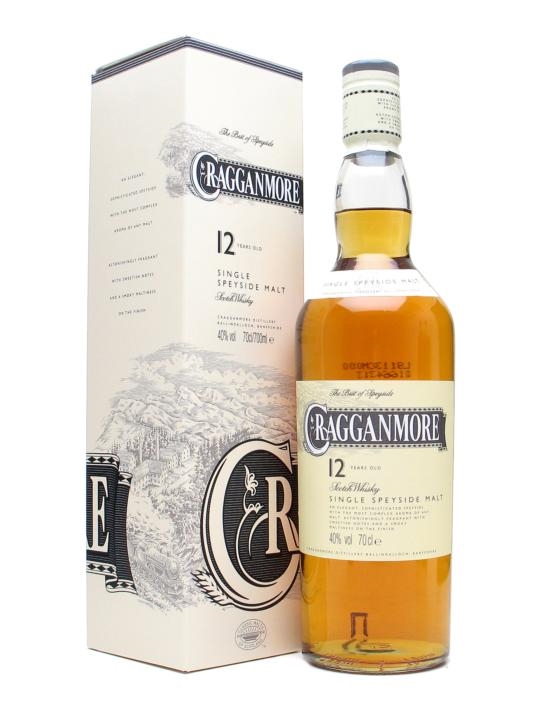 Hugely complex, rich with layers of flavour and a whiff of smoke in the finish.
NOSE: A combination of sweet floral fragrances, riverside herbs and flowers with some honey and vanilla. Again, Michael Jackson comments, The most complex nose of any malt whisky.
BODY: Firm, rounded, light to medium.
PALATE: A strong malty taste with hints of sweet wood smoke and sandalwood
FINISH: A long, malt-driven finish with light smoke and hints of sweetness.
Whisky Tasting at The Wild Boar
George Hutton, Master of Malt
Join George at our regular Whisky Tasting Evenings at The Wild Boar.
Take a look at The Wild Boar Events page to find our more about the next whisky event.