Introducing Time4Flowers who will be coming along to The Midland wedding showcase for the first time.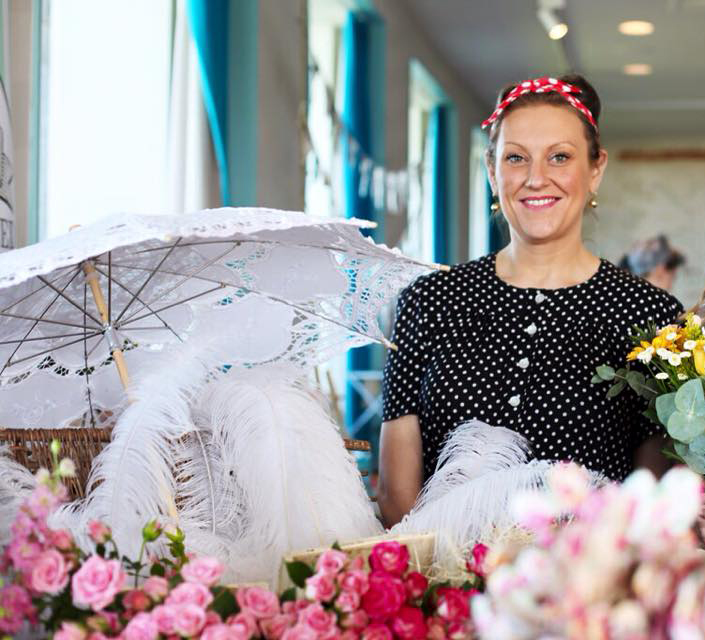 Chantelle, Time for Flowers at The Midland
How did you start your business?
Following an extensive career with one of the UK's largest flower and gift companies we took a short break away from the industry. However, after a couple of years away from floristry, the thirst for creativity was strong and the opportunity arose in 2013 to open our very own shop in Morecambe arose. Since opening in October 2013 we have rapidly grown a loyal customer base who know they will always receive a quality product, excellent value and a friendly welcome.
Your favourite wedding flower style?
We do have a penchant for vintage, whether it's rustic, boho country, pretty or Art Deco we enjoy the elaborate styling. As a result we do find these brides and grooms gravitate towards us.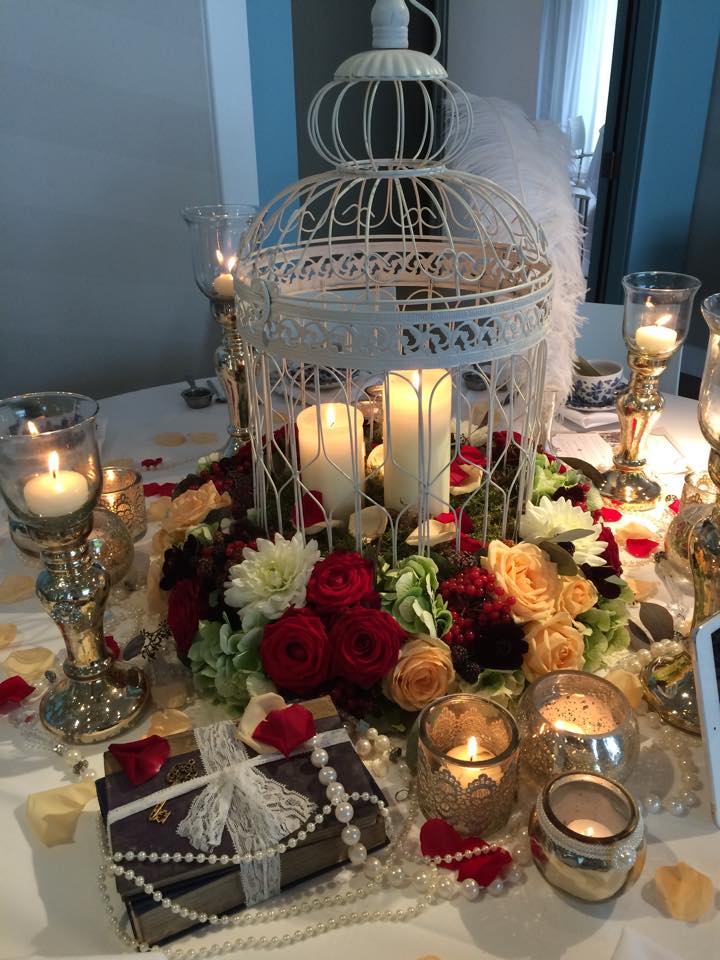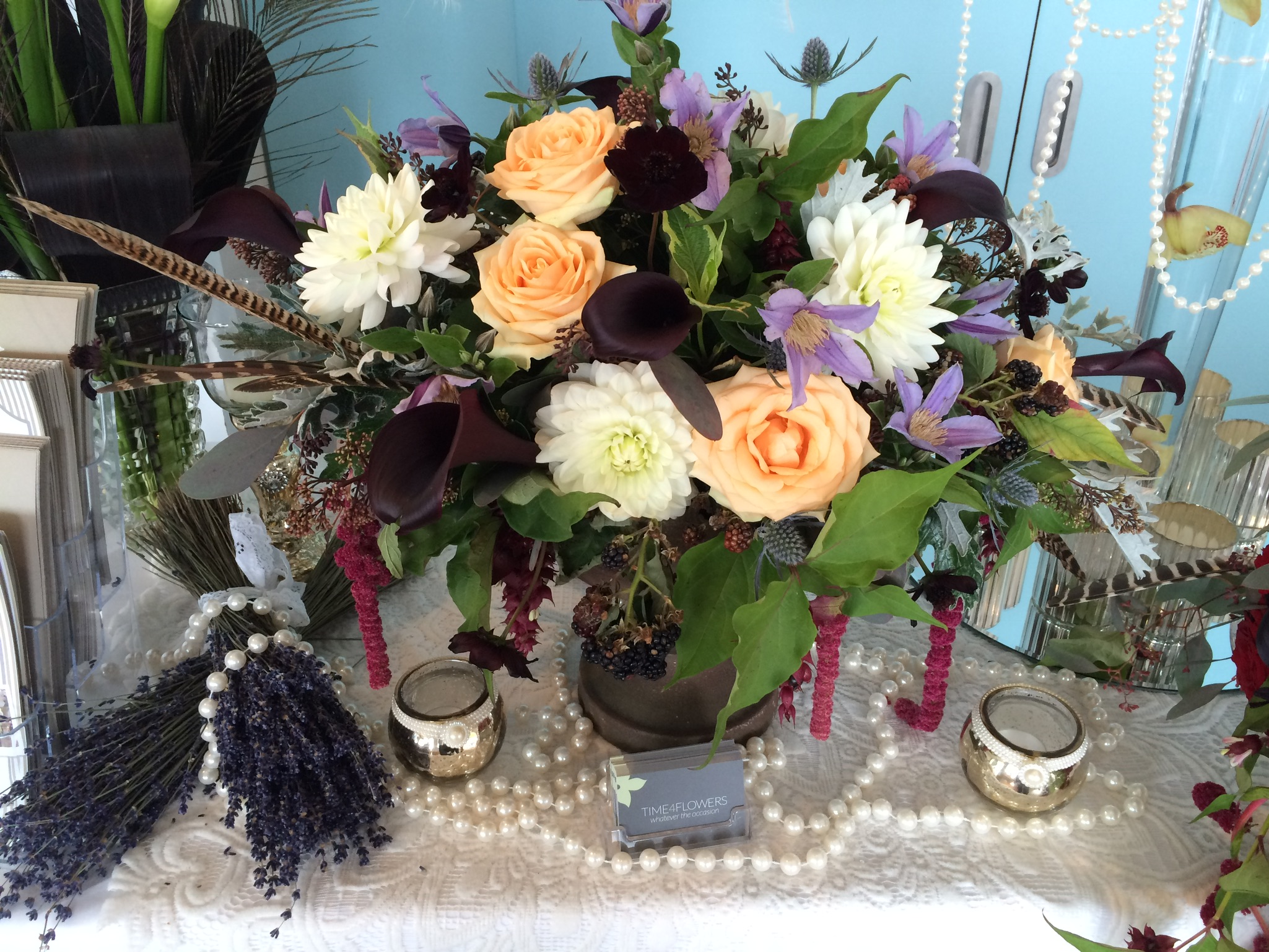 … and The Midland as a wedding venue?
The Midland Hotel in Morecambe really does have it all when it comes to a wedding venue, the rooms are spectacular for both intimate and grand affairs, the staircase is amazing, surely any little girls dream is to glide down a spiral staircase wearing her wedding dress carrying her favourite flowers while all eyes are upon her. From our perspective we enjoy working on weddings at The Midland as the staff are always so great to work with, there is so many opportunities to incorporate flowers and we often get to work on Art Deco inspired weddings.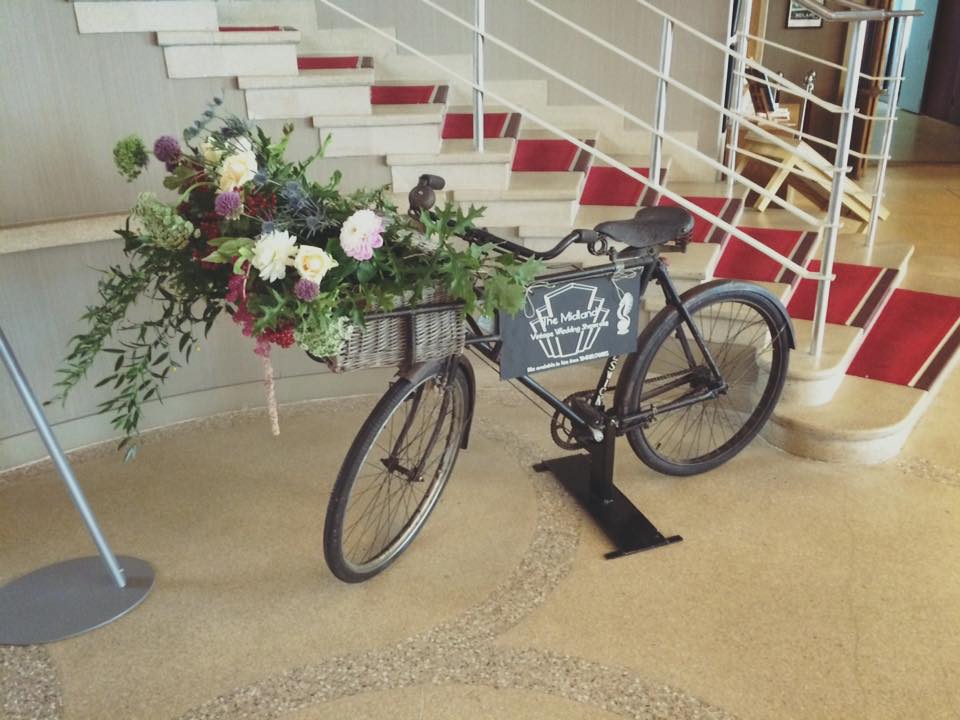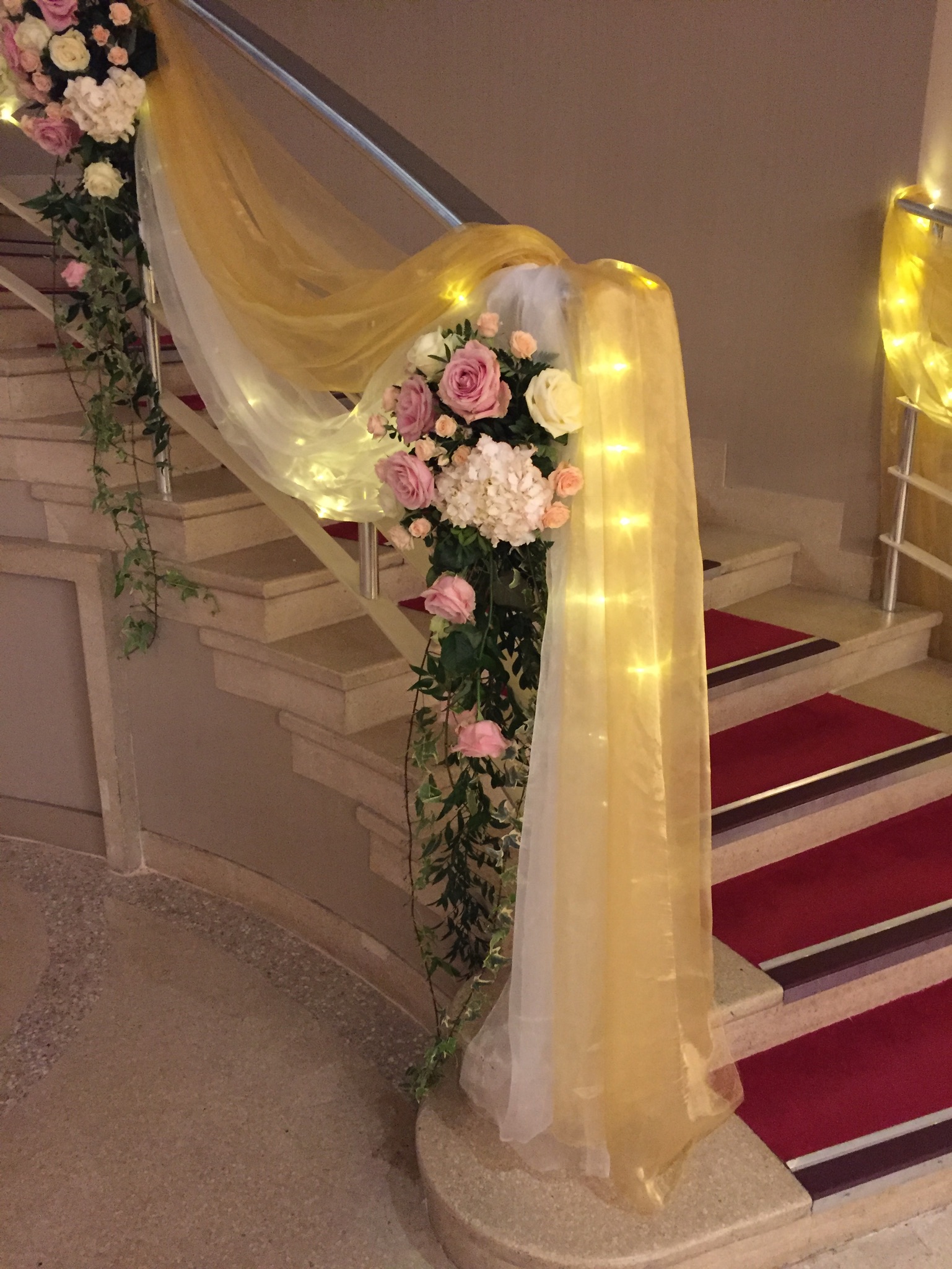 Have a look at the flowers we produced for Naomi and Jake's stunning wedding at The Midland – a large elegant posy of white hydrangeas, quicksand and blush pink roses, waxflower and eucalyptus tied off with satin ribbon tails.