Recruitment for the newly refurbished Low Wood Bay has gathered pace, but we thought you'd be interested to meet some of the team responsible for taking our customer care standards to the next level.
Meet Rea Howell, PA to General Manager of Low Wood Bay…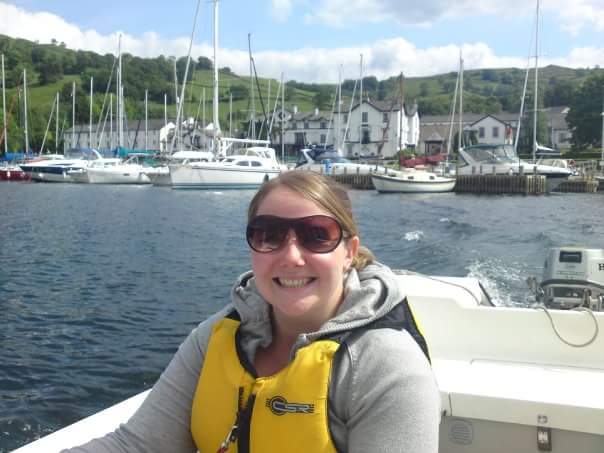 Did you always have your sights on a career in Hospitality?
A very early ambition to be the Tooth Fairy didn't come to fruition, so I changed my plans when I was ten years old, at which age I decided that I would be a linguist in the army. To that end I was involved in Army Cadets until I was eighteen and loved the adventure of orienteering, kayaking, learning first aid and lots of other useful stuff.
I started down the academic route and took Languages at College, still fully intending to be at Sandhurst within a year or so. Then a course in Hospitality Management at the University of Derby caught my attention, and that was that, I was hooked.
What brought you to Low Wood Bay?
My degree course included a sandwich year in industry. My Dad, who is an engineer, was working in the home of one of the Low Wood employees who told him about the training opportunities at the hotel, and the rest, as they say, is history.
I started my placement in 2004 and apart from a short time finishing off my degree, I've been here ever since. The training I received was comprehensive, spending 4 – 6 weeks in every department in the hotel, including housekeeping, bar, conferencing, reception, kitchen, restaurant, personnel and duty manager. It was great to get an overview, and I quickly knew which areas of the businesses suited me, and which did not!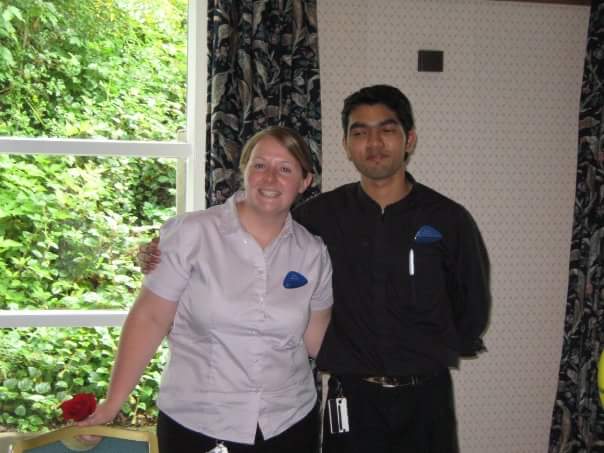 My time in Housekeeping
And after graduation…
Smiling for my graduation photo seems a lifetime away now, and, not missing a beat, I came back and began a Duty Manager's role, also becoming Health & Safety Rep – good old army cadet training! A significant amount of my time at the hotel has been spent in the Wedding & Events department as a Wedding Co-ordinator. I love meeting our guests, anticipating their needs and delivering events that delight them and go above and beyond expectations.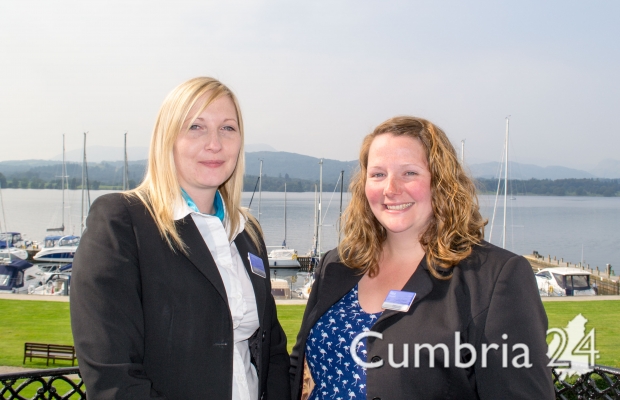 For the last twelve months I have been working as PA to Nevil, the General Manager of Low Wood Bay. What a year it has turned out to be! The Vision that is becoming a reality before our eyes is to create the first world class resort hotel in the Lake District. Each day is a whirlwind of meetings about the minutiae of design detail, decisions about furnishings and fittings, menu choices, recruitment strategy, training and a thousand other items that turn up when you have embarked on a £16 million refurbishment. It is certainly never dull.
What do you love about working at Low Wood Bay?
Rea, far left, one of our +1 Champions
Simply, it is a family. Working in the hospitality industry means being alongside colleagues for long hours, often unsociable hours, sometimes under pressure, and consistently giving your all. We don't just clock off when it gets to 5 pm, if there's something to be done, we stay until the job is done.
I have some amazing colleagues that I am delighted to call friends. This was where I celebrated my 21st birthday, met my husband, Sean, and where we chose to get married – there was never any other choice of venue, although we did look around just in case we were missing something. In 2014 we welcomed our baby girl, Eadie, into the world and she was christened here in 2015 – even her godparents are friends we met at the hotel! Some of the most important moments of my life have been here and have been shared by the Low Wood Bay family.
Sean and Rea's wedding at Low Wood Bay
What are the challenges?
Sometimes when the alarm goes off for the 7am early shift that can be a challenge! Unsociable hours at times need to be factored into the equation of life. Depending on your character, after a full-on day in the hotel it can occasionally be hard to wind down and if you are like me, I find it difficult to put unresolved issues out of my mind.
On balance, the challenges are very much outweighed by the sense of job satisfaction, interacting with our guests, the camaraderie, the pulling together, and just loving what I do.
What would you say to the 18-year old you?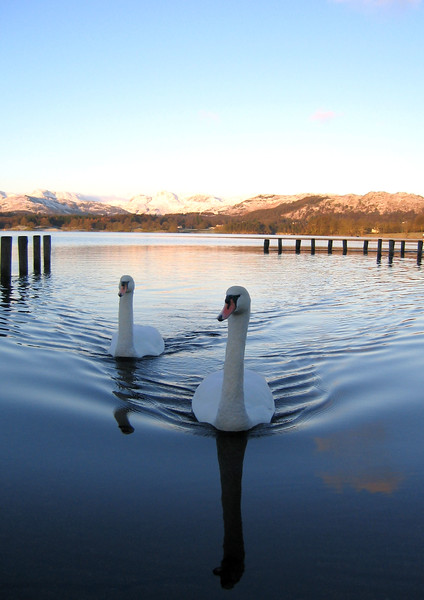 I'd say, if you find a place you love to be, stay there. Make it your vocation. Don't look over your shoulder and wonder what if, and don't peer ahead for a glimpse of greener grass. Trust your instincts, stay put and enjoy the ride!
A Career in Hospitality?
Low Wood Bay Resort & Spa will become the Lake District's first world class resort hotel. There are opportunities for those wishing to join the team and be part of the next important chapter of our unfolding story.