Tuesday, October 23, 2018
by
admin
At Low Wood Bay, the yachts have been released from winter storage (see the video) and the Low Wood Watersports Centre is coming to life with the anticipation of a long sailing season ahead. Katy Gilbert, a long-standing visitor to The Lake District and supporter of the Watersports team, tells us about her journey on the water.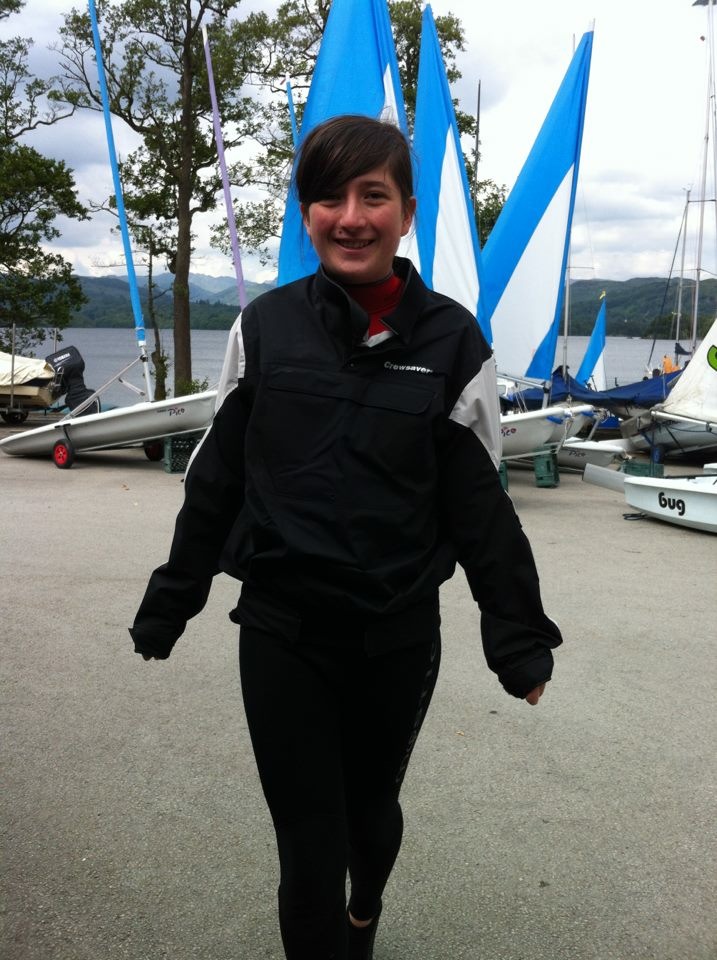 Katy at Low Wood Bay
Playing Ducklings
I was born in Hong Kong and, like most of my friends, was on the water at an early age and sailing since I was five years old. At that stage, it was mostly fun. We sailed Optimists and then moved quickly onto Topazs, playing ducklings to learn how to get control of the boats, following the ducky (safety boat) as it wound across the harbour.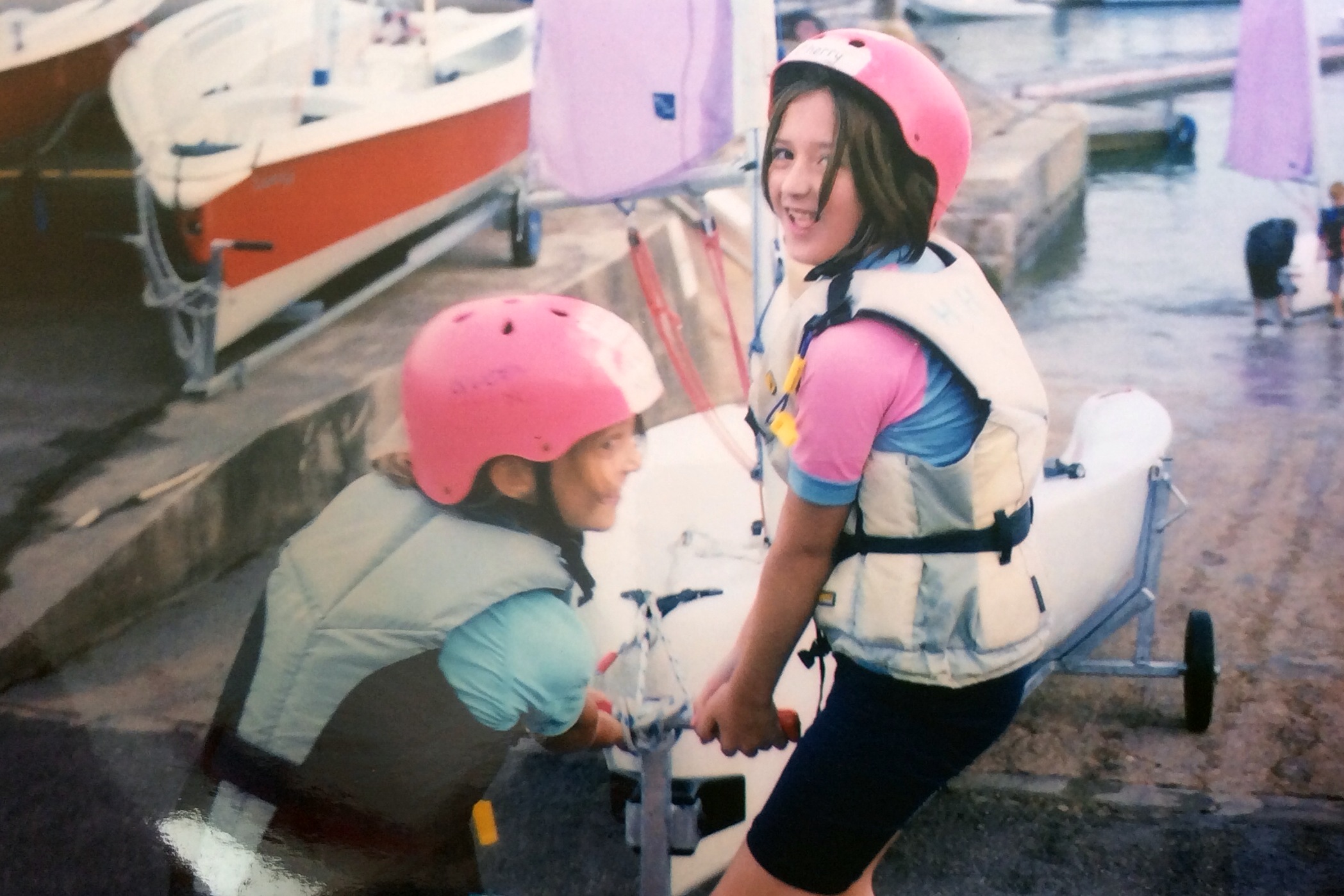 A young Katy, 'mucking around on boats'
One summer, we sailed to a beach in teams, de-rigged our boats, built a raft and raced to a pontoon. Our team didn't win – because our raft came apart while we were on it!
There were more serious moments, not just swim training in case our boats capsized and drifted away, but alarms when sharks were spotted in the area (usually Great Whites) and when typhoons were coming in. It was all a valuable lesson about not panicking if something goes wrong. But most of all, I'd say 'messing around on boats' that young has made sailing truly instinctive to me.
Sailing on Windermere
When my parents brought us back to the UK, I didn't start sailing until I went to the Lake District for the first time.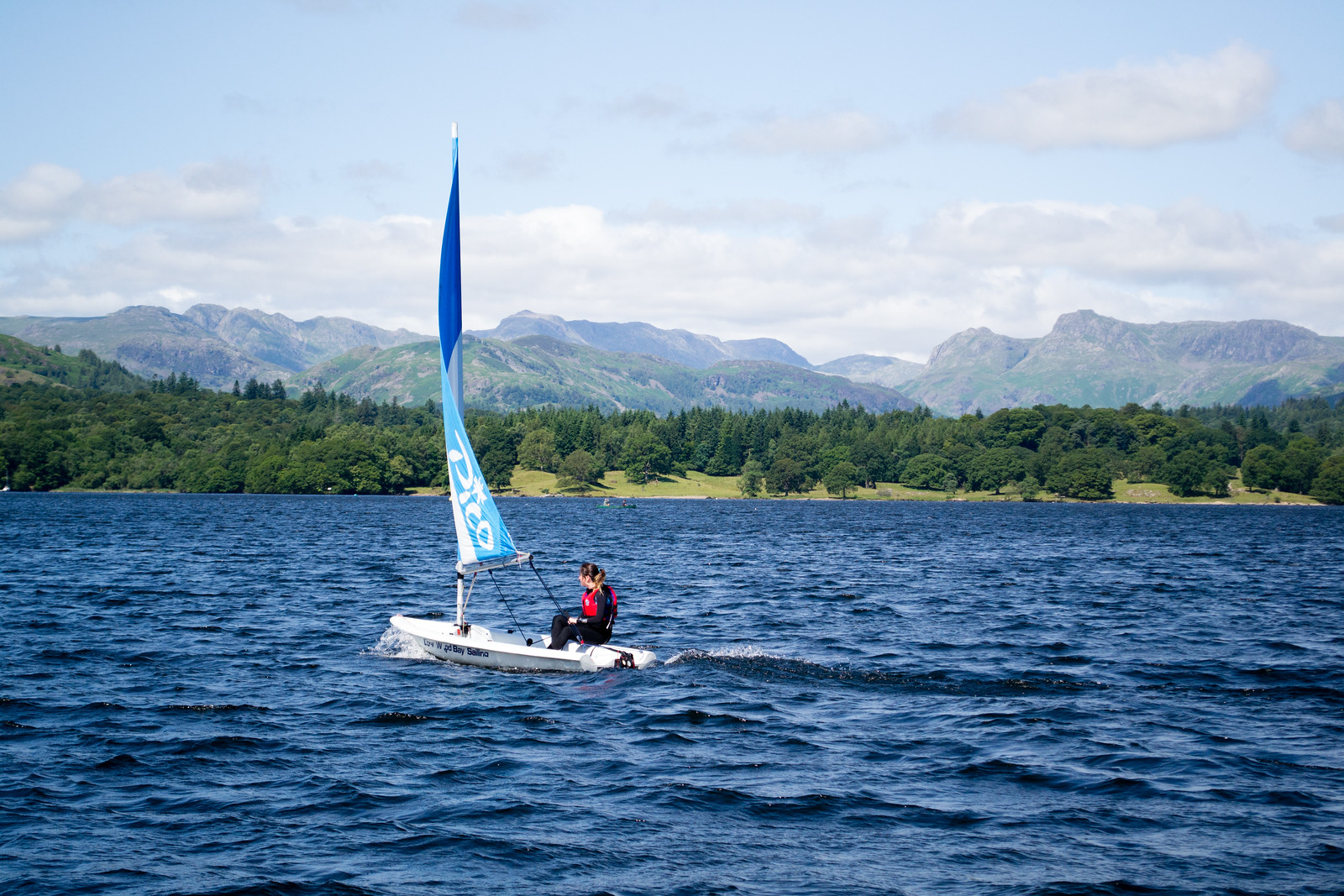 Sailing on Windermere
We now come every summer and sail mostly at Low Wood Bay watersports centre, where I love the Picos but have also sailed Wayfarers and Bahias. My favourite boat, though, is the Feva.

Over the years in Hong Kong, I'd taken RYA exams, but I've had to retake them at Low Wood Bay, because the Hong Kong system is slightly different. I've now got my RYA level 3 and am determined to get my Instructor Certificate.
An Experienced Team of Instructors
Through my years at Low Wood, I've been helped by a number of instructors, including Ant Sherran and Gary Lanegan, who I've known since I first went to Low Wood. Gary's always been really easy to get on with and knows his boats and Windermere so well. His laid-back instruction is intuitive and very on point. I don't ever feel like I have to ask him how to do something several times, because the way he tells it, I usually get it first-time.

Last year, I was practising racing in a Pico and the wind decided to disappear. I was on the far side of Windermere with Gary. We chatted away but were there so long it got to the point where he had to call Low Wood on the walkie-talkie to come and rescue us. But I can't think of better company in those situations.
Why Not Have a Go?
There is likely to be a watersports activity that's just right for you, with choices ranging from rowing boats to power boats, kayaks, canoes, sailing boats, paddle boards, wake boarding and water skiing. For an adrenaline fuelled challenge we've recently added the exhilarating sport of Flyboarding. With the right vessel and careful instruction, the team at Low Wood Bay will have you moving across the water of Windermere in no time.