Lancaster House sent Kris off on a mission to Williamson Park to capture the highlights of the latest The Dukes Play in the Park performance. He found himself bound for Middle Earth.
A Captivating Journey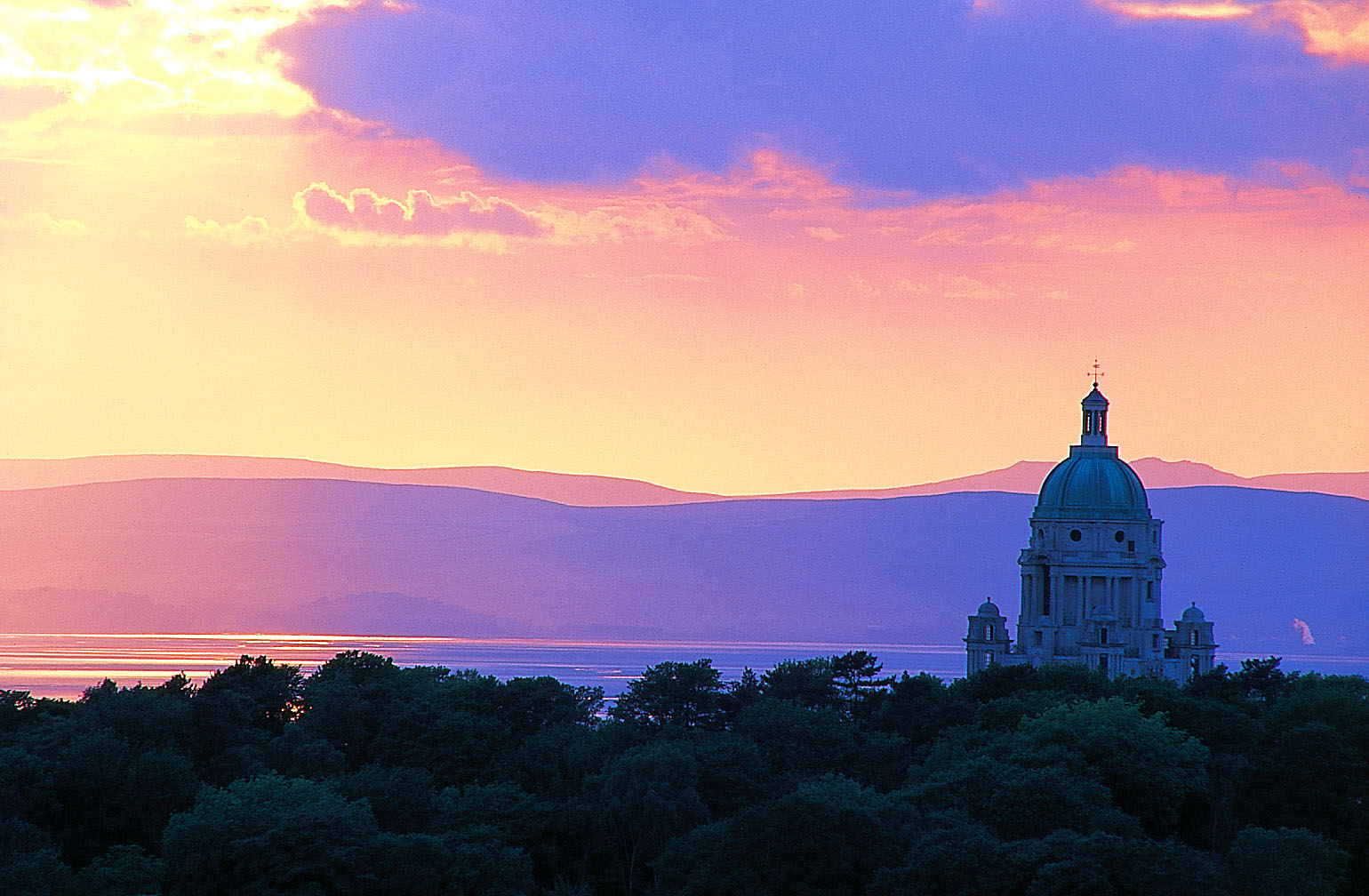 Ashton Memorial in Williamson Park
What an adventure. The UK's biggest walkabout theatre beckons us to follow Bilbo Baggins, Gandalf and the dwarves through enchanted forests and over misty mountains filled with strange and wonderful creatures, all within Lancaster's Williamson Park. The locations within the park take the audience on a captivating journey which allows imagination to run free!
Bilbo Baggins engages the audience
Inspired by the Lancashire Landscape
Celebrating almost 80 years since the release of Tolkien's epic tale, the award-winning Dukes Theatre have drawn together a fitting tribute written by Kevin Dyer, and directed by Joe Sumsion who said,
The strongest elements in the book are its humour and charm. We capture this, offering an intimate experience where the audience can get really close to all these fascinating characters and creatures.
It is thought that Tolkien was inspired to write his fantastical books by the Lancashire countryside which he visited during World War Two. The play respects the book, but it also works in its own right as a piece of theatre (it certainly would be a difficult task to cram the content of 19 chapters into 5 scenes!).
A goblin makes his entrance
Deep into the Mountain
The imposing figure of Gandalf
We loved seeing Smaug the dragon emerging from his mountain – Ashton Memorial beautifully lit up in red with smoke and fire. It would have been great to see even more of the dragon, perhaps interacting with the audience and swooshing around a bit, although that might have pushed logistics to the limit. At dusk, the audience were led on a walk 'deep into the mountain' for the final scene. Dimly lit with lanterns and accompanied by music, with cast members hidden in the woodland, it really felt that we were part of the journey leading to the climatic finale.
Outstanding Performances
Outstanding performance by Natalia Campbell as Thorin
Great performances all round. In his third outdoor production for Dukes, Gareth Cassidy plays Bilbo Baggins; Russell Richardson is authoritative as Gandalf; Josie Cerise captures the smarm of Gollum perfectly. Standout performance by Natalia Campbell as Thorin the leader of the dwarves.
Since 1987 The Dukes walkabout shows have transformed Williamson Park into Neverland, Oz, Ancient Greece and now Middle Earth – wherever will be next?
Bilbo Baggins encounters Gollum
Play in the Park runs from 5th July to 13th August
Comfortable Stay and Pre-Theatre Meal
Make your visit to Lancaster even more memorable with an overnight stay at Lancaster House complete with Sandpiper Club – gym, fitness suite, pool and outside hot tub.
Start your theatre outing with a visit to Lancaster House Sandeman's Bar, and nourish yourself for the arduous treck to Middle Earth. A range of light meals and snacks are available throughout the day.
Deli Board at Sandemans Bar