Lancaster House Head Chef, Damien, has been cooking up a storm (or perhaps we should say 'an orchard') for Apple Day. He's come up with a 3-course menu featuring Pink Lady and Cox apples. Generous to a fault, Damian shares the recipe for the salad starter with us.
Pink Lady & Bury Black Pudding Salad

Ingredients
2 handfuls Lollo Rosso lettuce
2 Maris Piper potatoes, peeled, sliced, quartered and parboiled in salted boiling water (approx. 10 mins)
1 Bury Black Pudding, rolled into 8 balls
1 Pink Lady apple, peeled, cored and quartered
2 tbsp brown sugar
2 tbsp soft butter
sea salt and freshly ground black pepper
100g tender stem brocolli
50g watercress
10 g horseradish sauce
100g creme fraiche
4 walnuts, halved
Method
For the dressing…
Mix the watercress, horseradish sauce and creme fraiche in a bowl and refrigerate.
Salad …
In a frying pan, add brown sugar and butter and heat gently until golden. Add the apple quarters – you may need to add a little water to ensure the sugar does not over caramelise and burn. Cook the apples until soft and golden, approx. 5 mins.
In a separate frying pan, saute the potatoes in hot olive oil until crisp and golden on the outside.
Cook the black pudding under the grill, turning occasionally until cooked, approx. 5 mins.
Blanche the broccoli for 1 min in boiling salted water.
Toast the walnut halves under the grill for 1 min.
To assemble…
Spoon the dressing into the centre of each plate. Place the sliced black pudding onto the dressing and top each one with 2 saute potato quarters and two apple quarters. Top with the broccoli and sprinkle with the walnuts.
Roast Fillet of Pork, with Apple & Calvados Sauce

Apple Tart Tatin, with Toffee Sauce
and Vanilla Ice Cream

Serving This Evening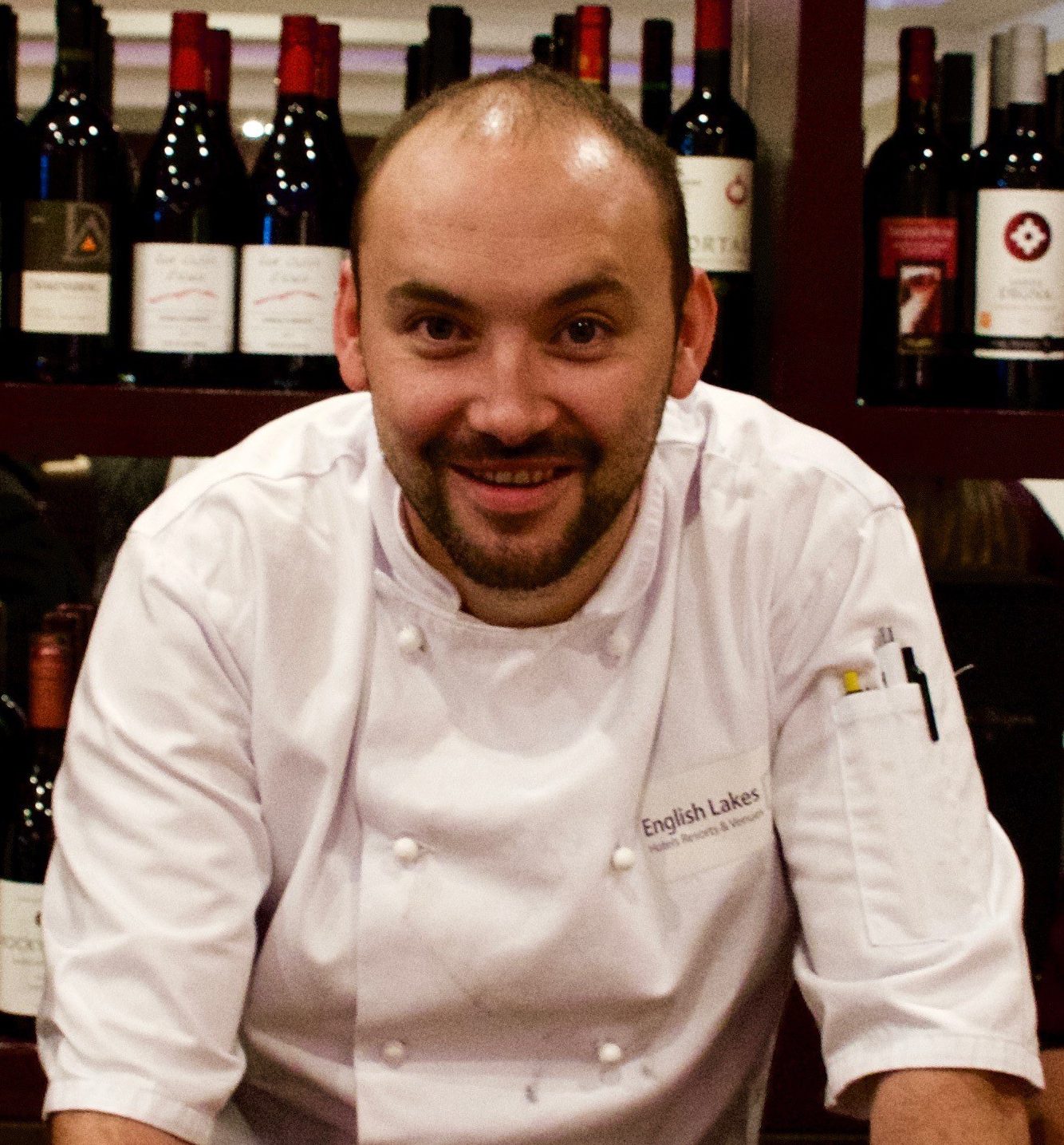 These three apple-inspired dishes will be on our menu to celebrate Apple Day. Join Damien and the team at The Foodworks restaurant. Booking a table at our Lake District Hotels couldn't be easier using our online booking system or just call 01524 844822.