Meet Hilary of Hilary's Cakes & Bakes, a family run bakery specialising in bespoke wedding and occasion cakes. Hilary tellus us about her interesting introduction to the world of cake-making…
Tell us how your business started
I fell into cake making by accident. Four years ago I had never baked before but just a little friendly competition with my husband got me into it. I had to improve on a chocolate cake he baked with our young children and that's when the magic began. I suddenly uncovered this world of cake that I didn't know existed and was so curious and hungry to learn that I started teaching myself everything I know through books and online tutorials.
The most extravagant cake you've ever made?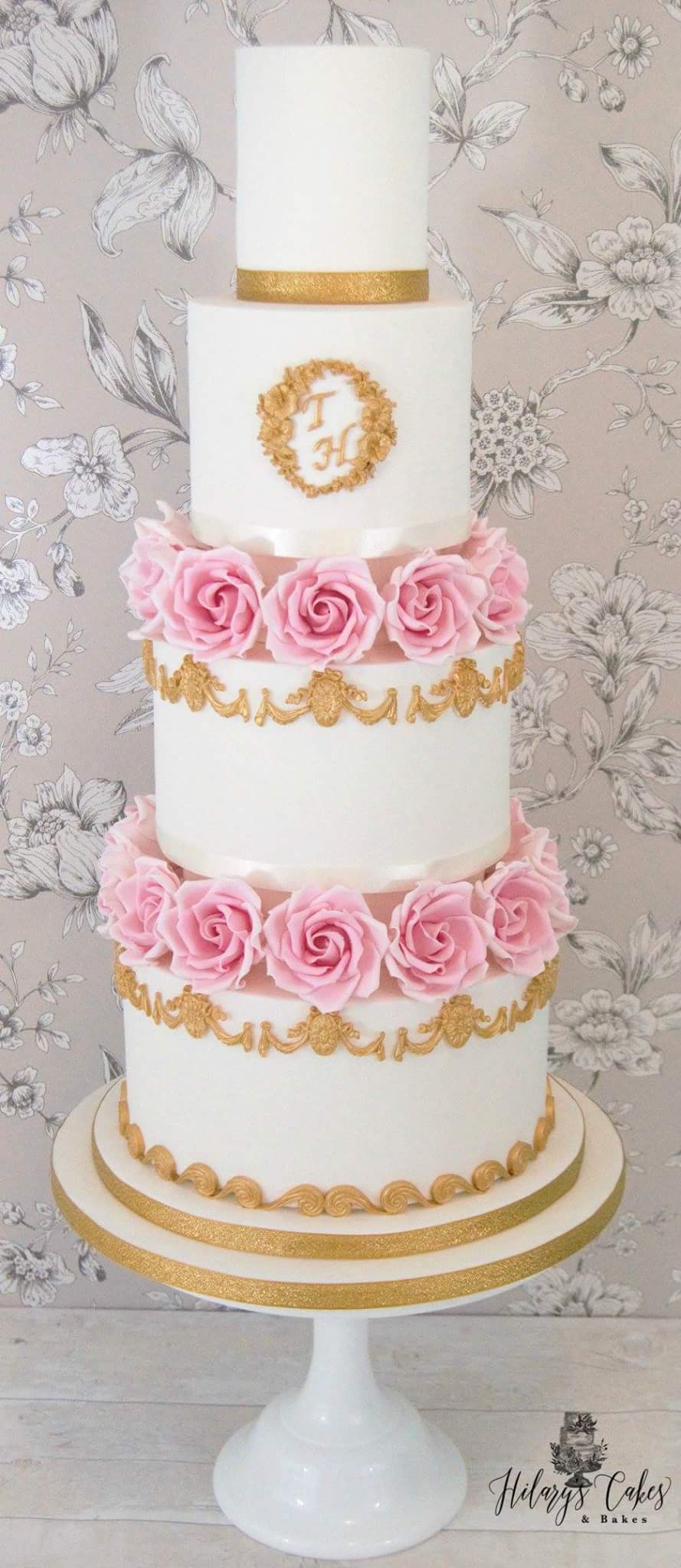 I think the most extravagant cake I have made is one I designed last year. It took several hours making all those gorgeous sugar roses and painting all the gold detail on the cake tiers.
Favourite styles and flavours?
My favourite style would have to be one that incorporates sugar flowers, lace and lustre. I think they go so well together especially for the modern bride. I strive to achieve sharp edges and create tall cakes as again that's what a contemporary cake looks like and quite easily becomes the focal point in the room after the bride and groom.
As with all my cakes I only use the best ingredients and couples that attend my taster sessions go away feeling really happy with their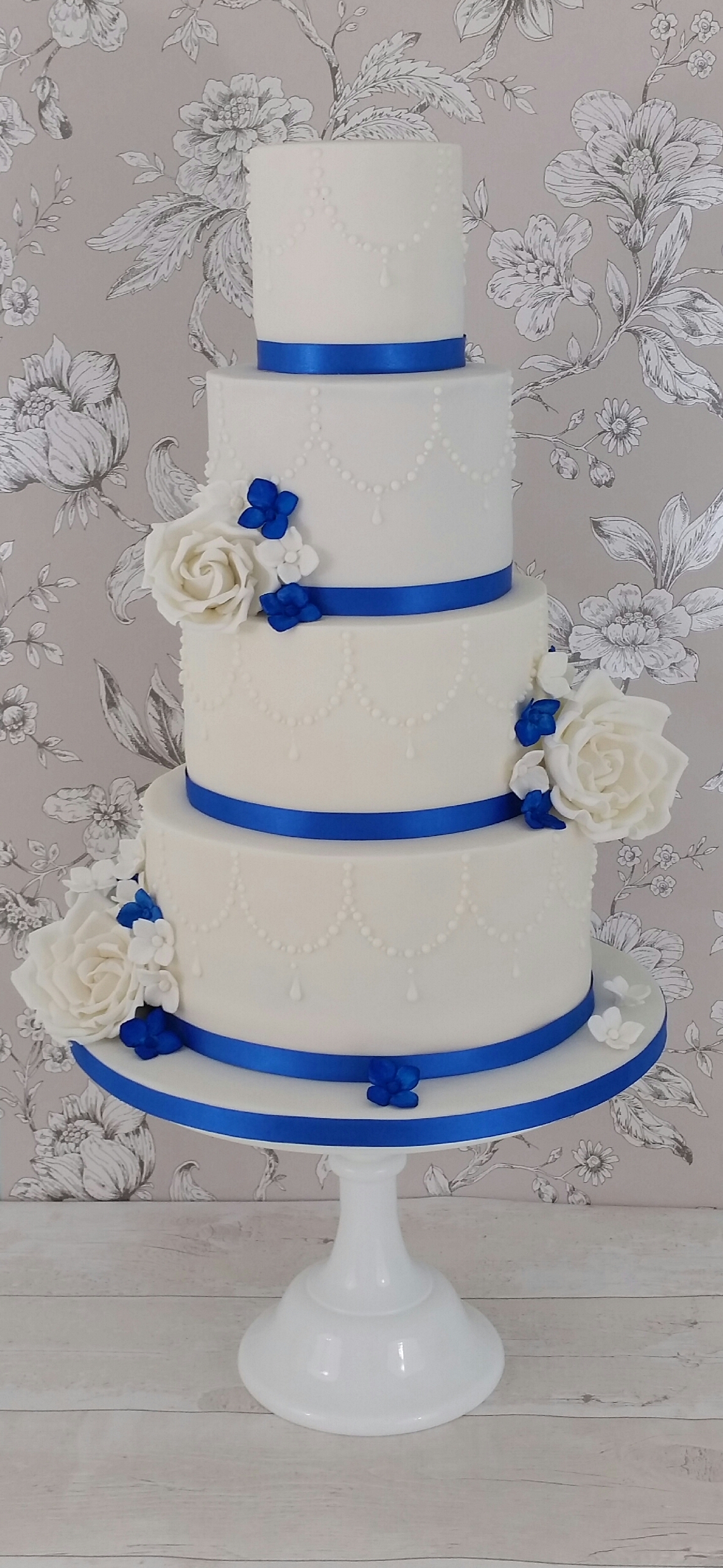 choices and confident that their guests will thoroughly enjoy a piece of their wedding cake.
I think my favourite flavour is a rich chocolate fudge sponge filled with decadent chocolate orange buttercream and covered in quality chocolate ganache. Right from the very beginning I built my business on one key ingredient – Quality over quantity. And today I have couples from all over the country that are getting married in the area that book their cakes with me. And I am delighted to be part of every special occasion where my cakes are very much a part of the celebration no matter how big or small.