Tuesday, September 25, 2018
by
admin
£3,000 was raised for worthy local causes as the fourth Low Wood No Wood Cardboard Boat Race took to Windermere from Low Wood Bay on Saturday 14th May 2016.
A record number of teams took part in the fourth annual Low Wood No Wood Cardboard Boat Race at the Low Wood Bay Resort Hotel and Marina in glorious sunny weather.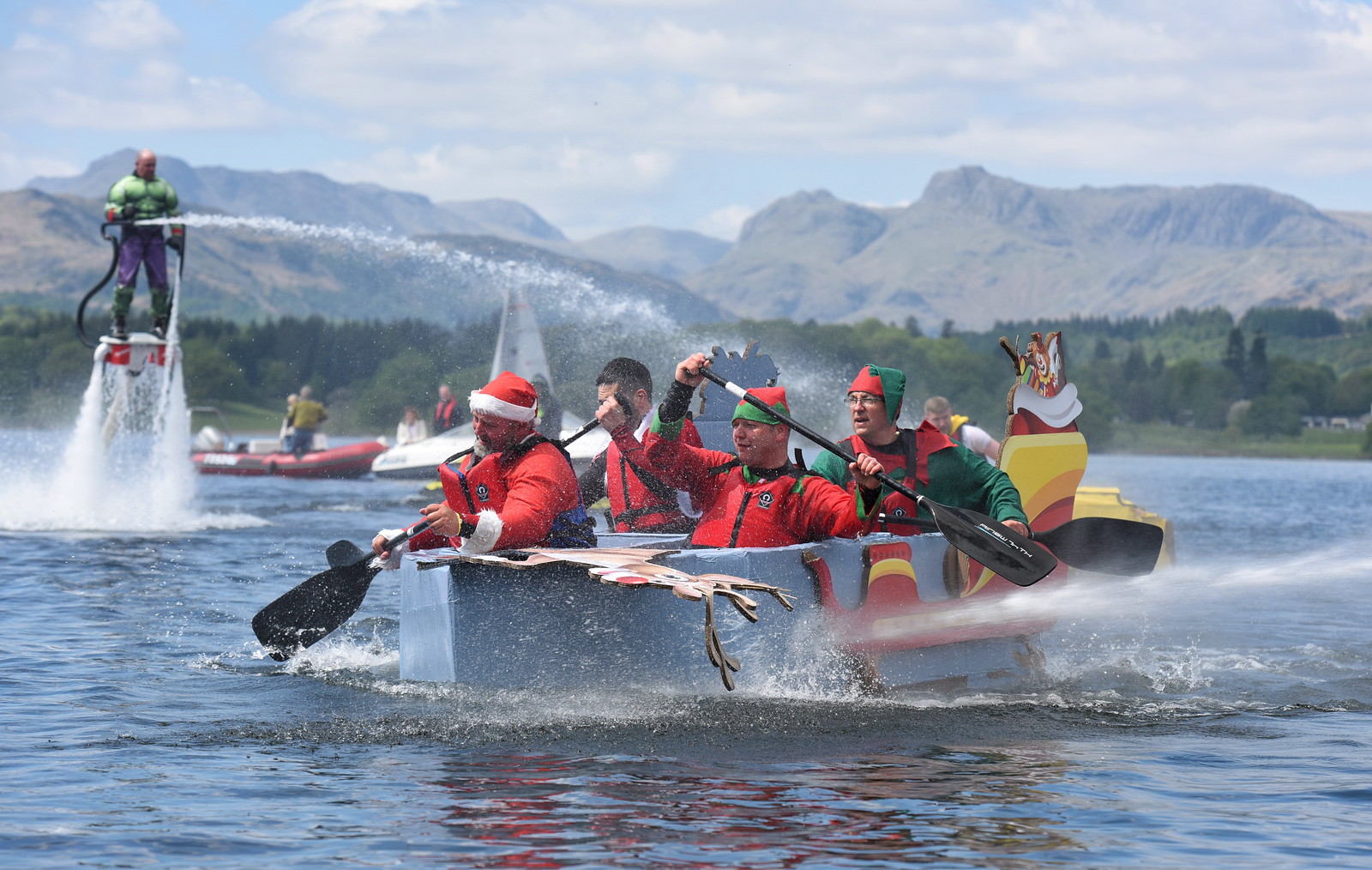 This is the bizarre sight of boats made entirely of CARDBOARD sailing across Lake Windermere against the scenic backdrop of the majestic fells. / North News and Pictures
The event was sponsored and organised by Progression Solicitors, with support from English Lakes and the Low Wood Bay Watersports Centre.
This year's fun was part of a mission to raise money for St Mary's Hospice, in Ulverston, and the Lake District Calvert Trust in Bassenthwaite, which the event has raised funds for in the past three years.
This year's bumper turn out saw more than £3,000 raised for the local charities
Ben Berry from English Lakes, Lake District Hotels said:
"It has been absolutely fantastic. Everyone had an amazing time and we raised lots of money for charity."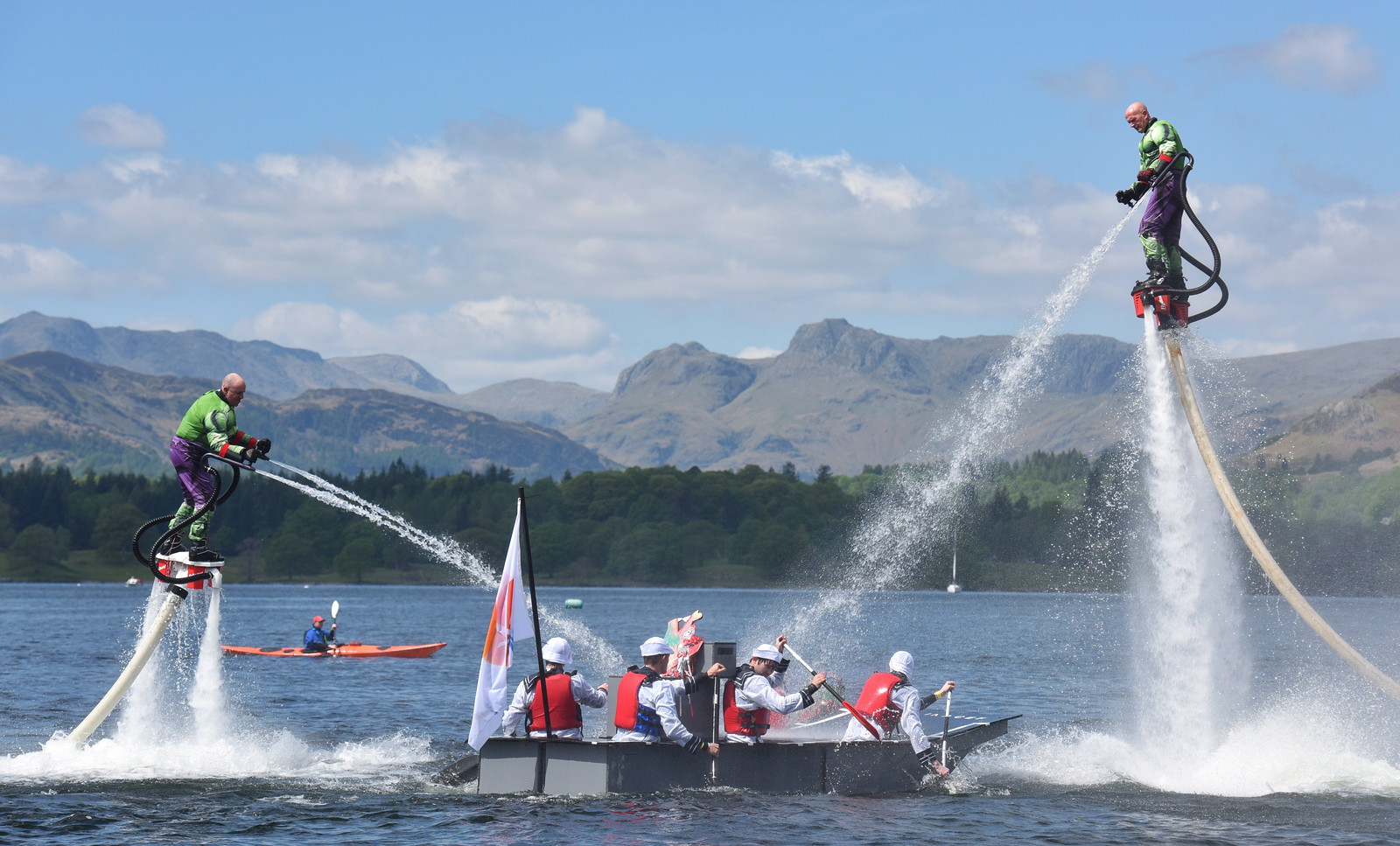 The teams in their Cardboard creations battle the "sea monsters" / North News and Pictures
There was an extended armada battle this year, with the best teams hand-picked to take on the Low Wood "Sea Monster" for a chance to recover treasure that would be donated to charity.
Langdale and Ambleside Mountain Rescue Team brought home the treasure with its boat, The Map 2.
The awards for this year's event were presented by the High Sheriff of Cumbria, The Reverend Richard Lee, who said:
"It has been a great day with wonderful weather and we have had great support from the Low Wood Bay Hotel. The place has been bouncing and it has been a real pleasure with lots of people and charities coming together to support each other."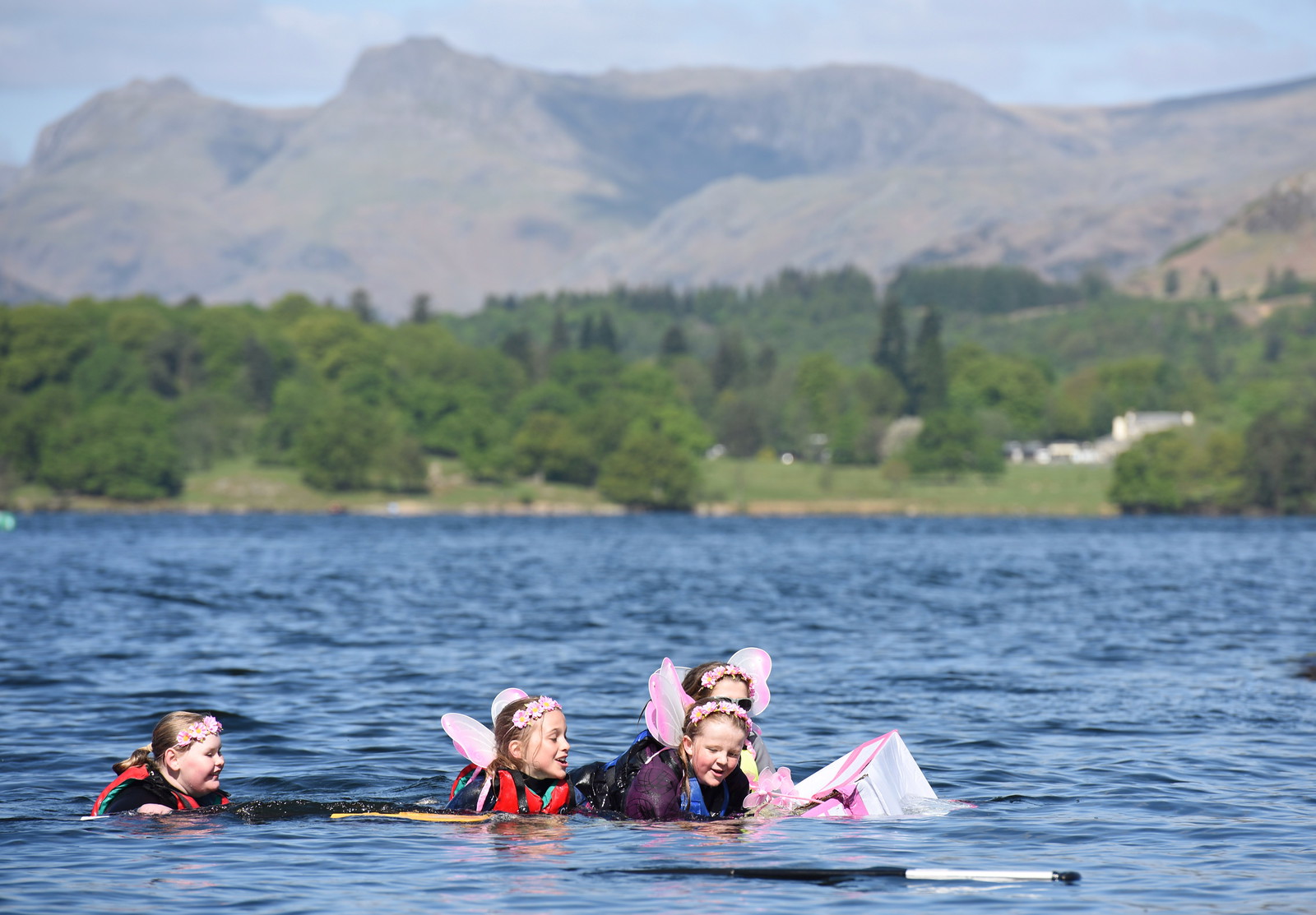 Lots of smiles while many had to make it back to shore without their cardbaord creations / North News and Pictures