You can't get fresher than picking it yourself. The Midland Head Chef, Michael Wilson, his sons and their friend went foraging for the wild garlic used in this dish featured on The Midland's dinner menu.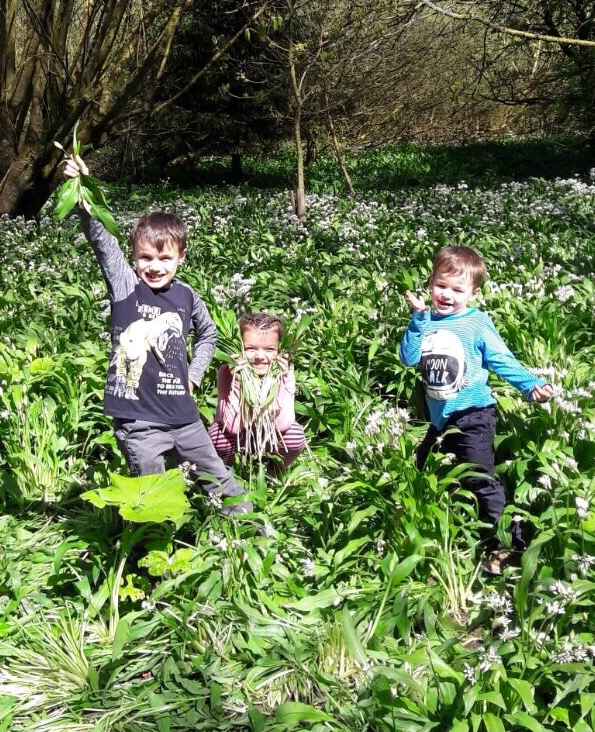 Butter Poached Corn-fed Chicken
with Crushed Jersey royals, Chicken Leg Ballotine, Wild Garlic, Asparagus Puree and roasting juices                             
(serves 2)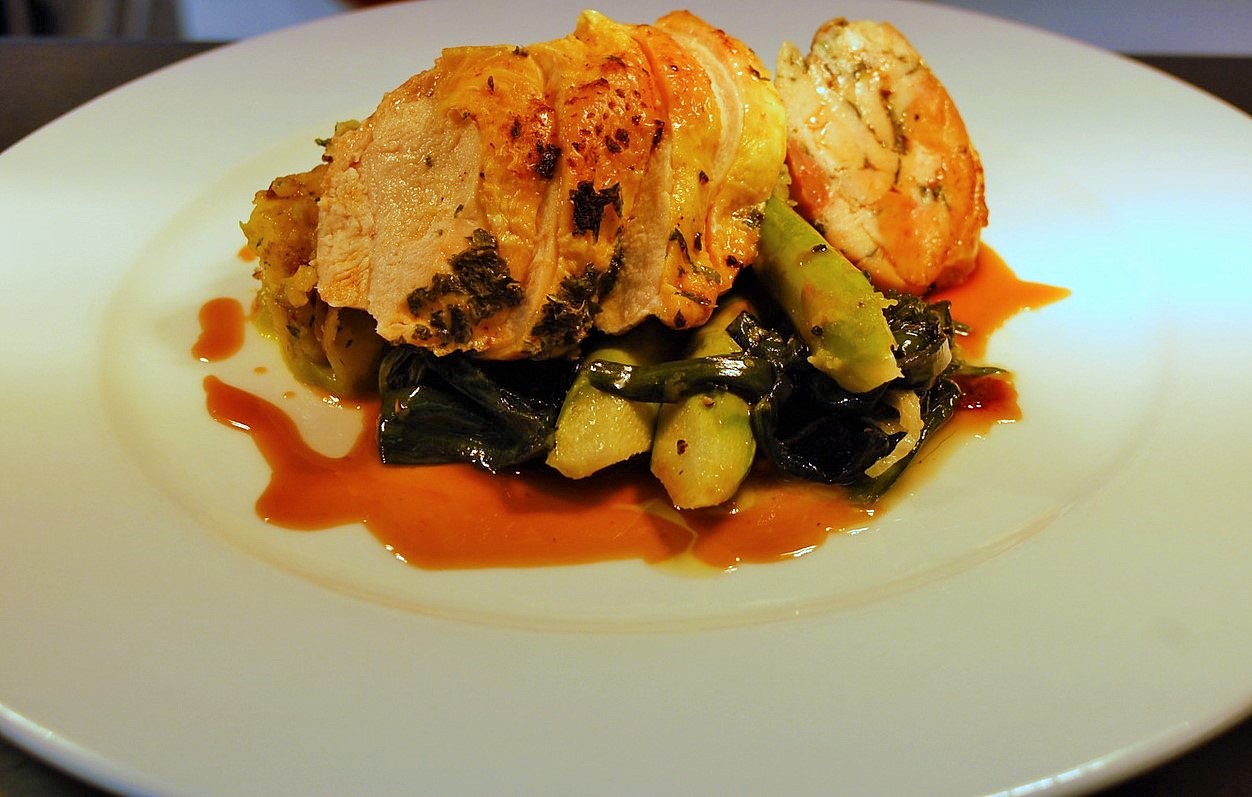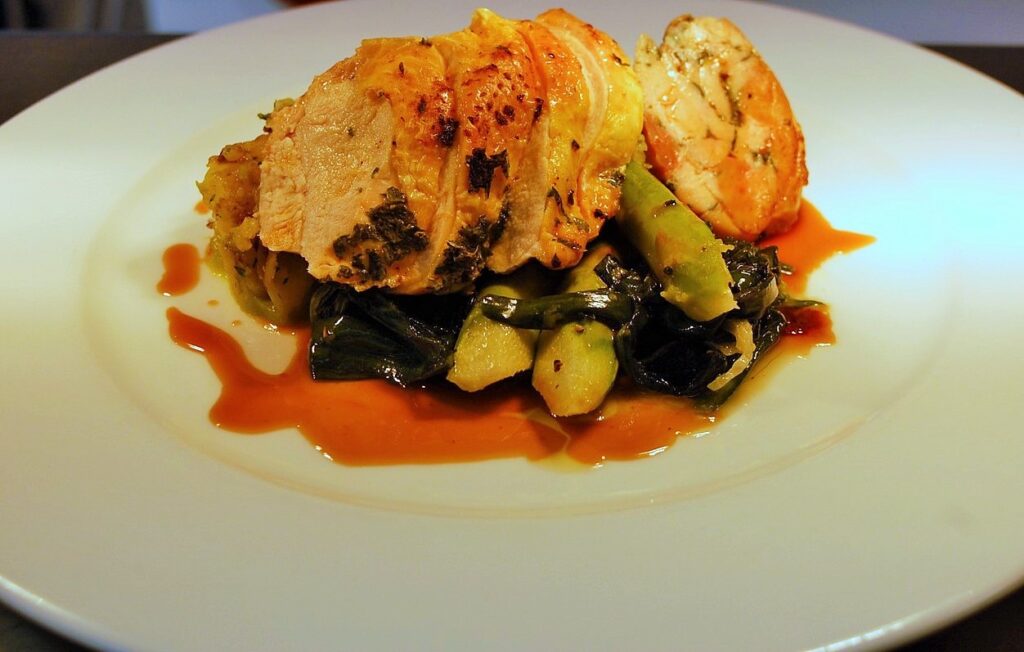 Crushed Jersey Royal Potatoes
400 g Jersey Royal potatoes
3 sprigs of Mint
Method:
Boil the potatoes in salted water and mint and crush when soft
Chicken Leg Ballotine
Cooked leg meat from one chicken leg
Half cooked chicken breast fine diced
3 sprigs of Chervil
3 sprigs of Parsley
3 sprigs Marjoram
 Method:                                                                                                                                Take the bone out of the chicken leg then add the diced chicken and chopped herbs season with salt and pepper and roll in cling film and gently poach in salted water for 45 minutes then chill
 Poached Chicken Breast
2 Chicken breasts
50 g Butter
½ tsp Marjoram
½ tsp Chervil
Method:                                                                                                                                Cover the chicken breast with clarified butter* with herbs making sure that the chicken breast is submerged and bake in oven at 120 degrees C for approx. 45 minutes or until the chicken breast is cooked to above 75 degrees C.
* Clarified butter- melt the butter down and allow it to separate. You will see that the milk and the fats have separated. Skim the milk from off the top and you will be left with pure butterfat.
Asparagus puree
1 bunch of asparagus- sliced
Boiling salted water
Method:
Blanche the sliced asparagus in the water and when soft place in iced water before blending till smooth. Season to taste.
Wilted wild garlic
200 g wild garlic
Boiling salted water
Small knob of butter
Method:                                                                                                     Blanche in salted water for 2 minutes. Drain and warm through in a buttered pan.

Service with Style
The
Sun Terrace Restaurant
serves up contemporary cuisine in a relaxed environment with stunning views over Morecambe Bay.  Stylish, simple, beautiful. That's the way we like to do it here.  For table reservations and enquiries call 
01524 424 000.