Monday, February 26, 2018
by
admin
In July 2017 we will discover whether the Lake District is to become the UK's first National Park to be awarded World Heritage status. Seeking inscription under the 'cultural landscape' category, this is defined as a combined work of nature and man. There have been many Lake District businesses, sometimes starting out as no more than a back room cottage industry, which, through perseverance, hard work and love of the landscape, have produced a rich heritage of products and service that define this beautiful part of the world.
Generations of Gingerbread
English Lakes, a family run company, have operated as hoteliers for 65 years and through four generations. We particularly enjoy the relationships that have been established over the years with like-minded local business people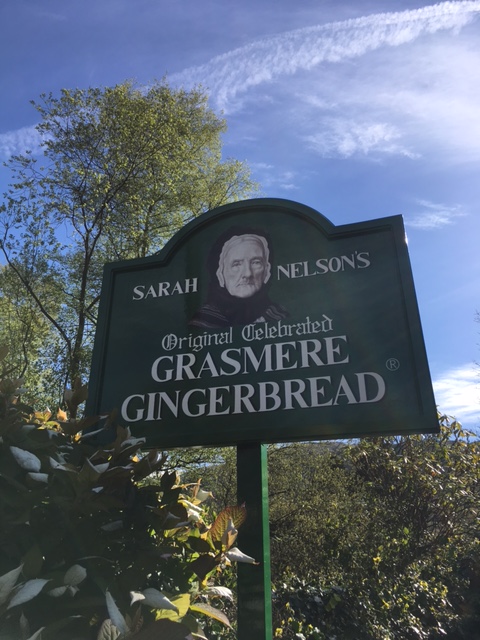 .
One such is world-renown Grasmere Gingerbread® who supply their spicy flavour sensation to our guests at Waterhead. Anthony Sutcliffe, Manager of the hotel, took some of his team, and caught up with Joanne Hunter, third-generation owner, to find out more about the origins of Sarah Nelson's Grasmere Gingerbread®.
Tell us a little about Sarah Nelson

Sarah was the creative, hardworking woman who invented Grasmere Gingerbread® in 1854. Two years previously, having moved to the village with her husband, Wilfred, and their daughters, after the tragic loss of their son, Sarah's culinary skills were soon enjoyed by Lady Maria Farquhar's household and guests. Sarah's income, and Wilfred's earnings as a grave digger, enabled them to live a frugal life in the country.
Sometime in the winter of 1854 Sarah perfected her gingerbread recipe – something quite unique and very different from other cakes and biscuits of the day. The reputation for the spicy-sweet chewy biscuit/cake spread first around the village, and then further afield. She would sell it, wrapped in parchment, to villagers and visitors from a table top on a tree stump outside her Church Cottage home.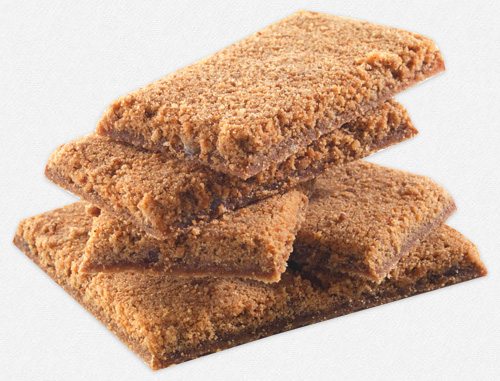 Grasmere Gingerbread® renown spread far and wide thanks, in part, to the Victorian tourist boom that accompanied the extension of rail links to the area. Sarah was now able to stop working at the big house, and dedicate her time to the new business, something that she poured her life into over the next fifty years.
Is it a Cake or a Biscuit?
Neither – it's a cross between both. A slightly chewy texture and spicy-sweet flavour. The wily Sarah safeguarded the secret handwritten recipe in a local bank vault, never guessing at the time just how valuable that recipe would be one day.
It is incredible that well over one hundred and fifty years later, the delightful aroma of freshly baked gingerbread, baked to the original recipe, still emanates Sarah's former home, now The Grasmere Gingerbread® Shop.
How do you Like Yours?
A little like 'how do you eat yours' cream egg, there are several ways that Grasmere Gingerbread® can be enjoyed.
Joanne: With Rum Butter or slightly warmed in the oven.

Anthony: As a lover of coffee, it has to be with freshly brewed coffee!
A Warm Waterhead Welcome Awaits...

Each Waterhead bedroom has their own trademarked-packed slices of Grasmere Gingerbread® for guests to enjoy - any way you like! Commenting on our Waterhead welcome cuppa, Joanne commented,
It is the best hospitality tray I've seen, because as well as Grasmere Gingerbread®, you get a mug and proper coffee!