It's International Chefs Day and we just wanted to give a big shout out to the Head Chefs at English Lakes. These guys amaze us every day with their hard work, creativity and dedication to their craft. We asked them about their favourite food and who inspired them to get into the kitchen. Their teams have a few interesting things to say too!
Marc Sanders, Resort Chef, Low Wood Bay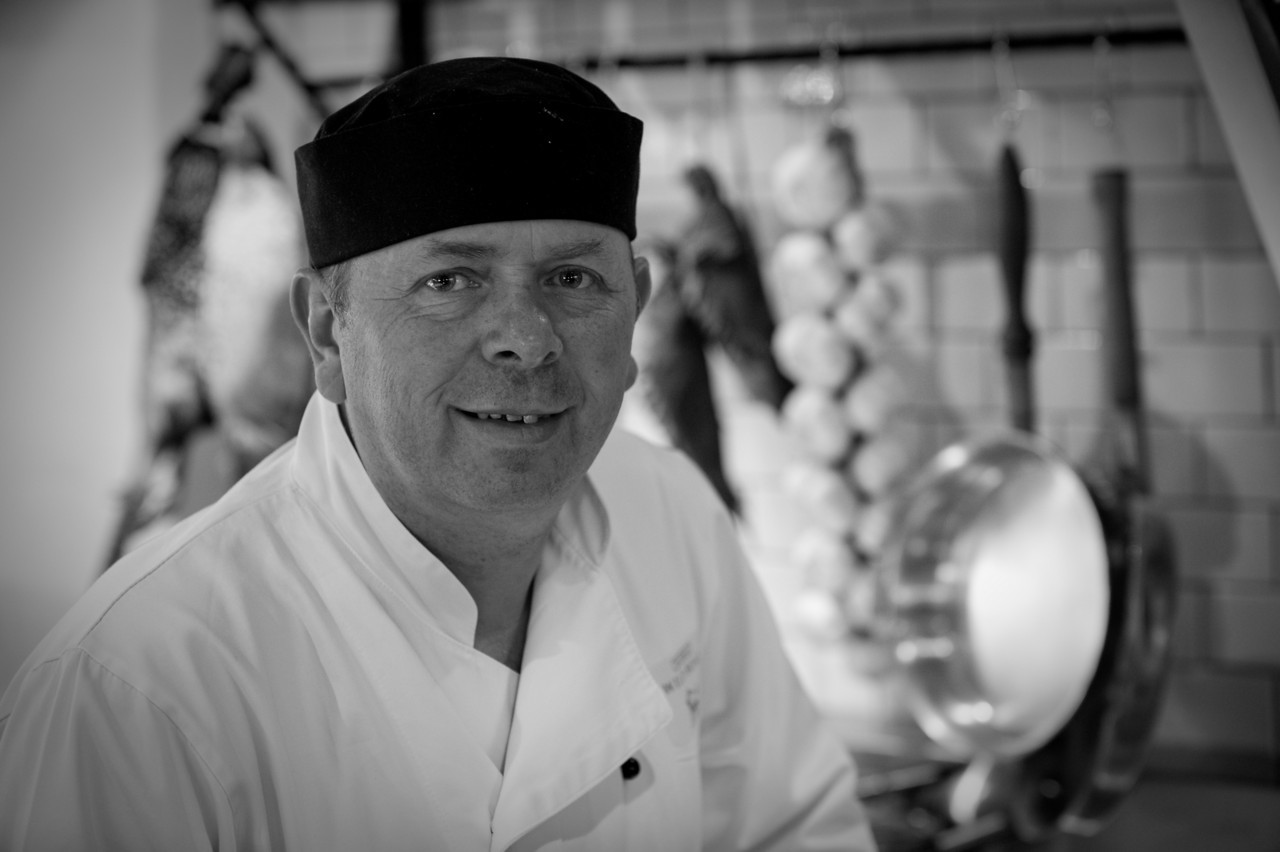 Chef at English Lakes for 23 years
Favourite Food…
I can't say that I have a particular favourite food, it all depends on how you feel, or sometimes you just fancy this or that. I have had some very memorable dining experiences over the years.
The 'best meal' I have probably had was at Restaurant Gordon Ramsay for my wife's birthday a few years ago. The restaurant has 3 Michelin stars and I have to say everything was perfect.
We were invited into the kitchen afterwards and met Gordon and the rest of the team (he didn't swear once!)
Inspiration…
When I started out as a Chef we didn't have the abundance of cookery programmes on TV that we have today, so my role model was closer to home. I was fortunate enough to be brought up on good home cooked food, where Sunday was "baking day." My Grandmother cooked in a local hotel and I would go in with her sometimes and wash up. Eventually I was offered a job as a Chef, which I gladly accepted.
Marc's team described him in terms of the animal he most reminds them of …
After some deliberation it was decided that I wasn't a Dodo or in fact any other ancient creature on the cusp of extinction.
I am told I am a Kestrel because I hover gently in the background but manage to see everything. Even the things I shouldn't!
This kestrel Was taken at college lake nature reserve Buckinghamshire in 2012[/caption]
Nick Martin , Waterhead Head Chef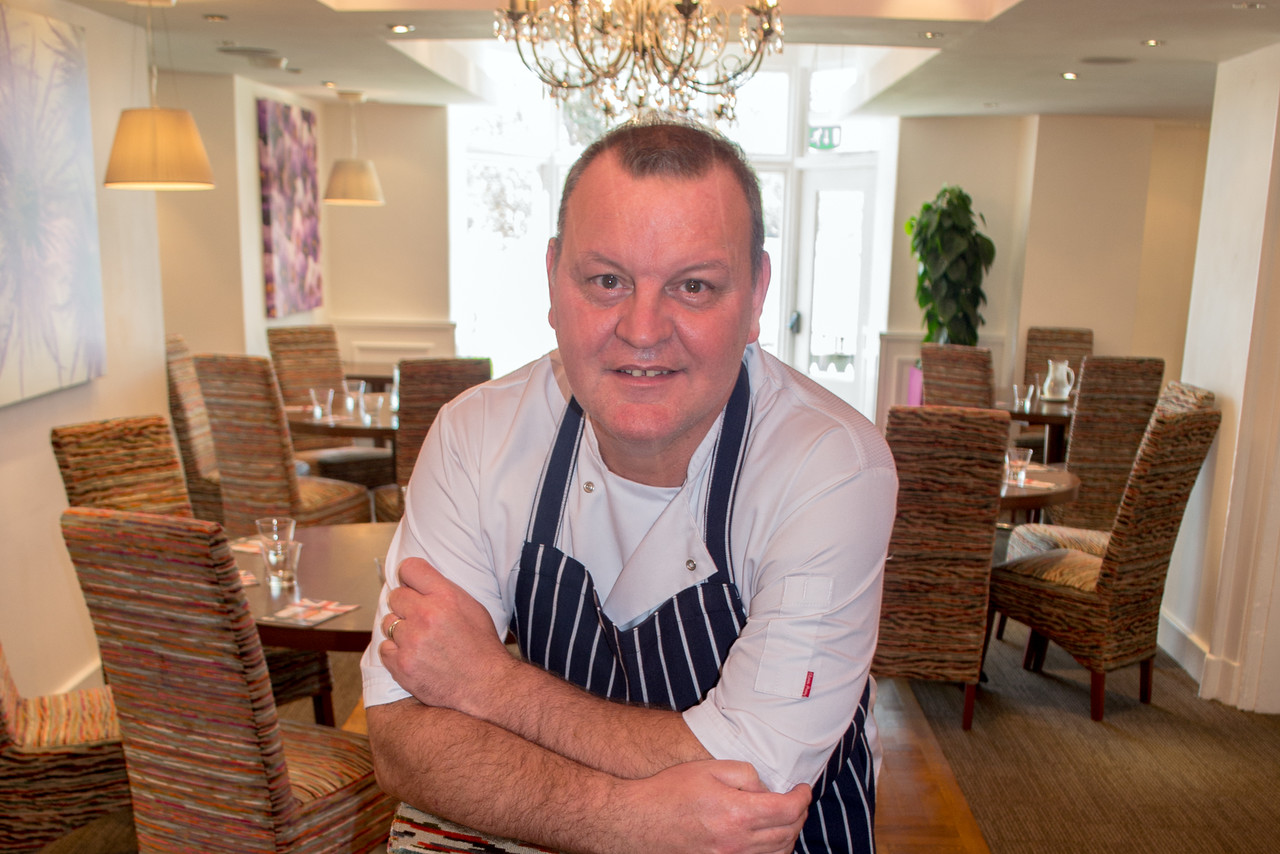 Chef at English Lakes for 18 months.
Favourite Food...
My favourite foods are Spanish and traditional English fayre.
My favourite dish is Sunday roast with all the trimmings, whether it be beef or chicken, or a massive paella in the middle of the table so that everyone can just get stuck in.
Inspired by…
My first inspiration to be a Chef was my family. I was one of seven children, and everything revolved around the kitchen table and family meals. My mother and grandmother were great cooks. Watching television chefs in the '70s like Graham Kerr (Galloping Gourmet) and in the early '80s, Keith Floyd (who I was lucky enough to work with) and Marco Pierre White, inspired me to seek a career in catering
Nick's team described him in terms of the animal he most reminds them of…
A cross between a ferocious lion who will protect his patch and pride and a loving Labrador, who will comfort, bring much entertainment and be loyal to them - and would probably wag his tail all the time!
Damien Ng, Head Chef, Lancaster House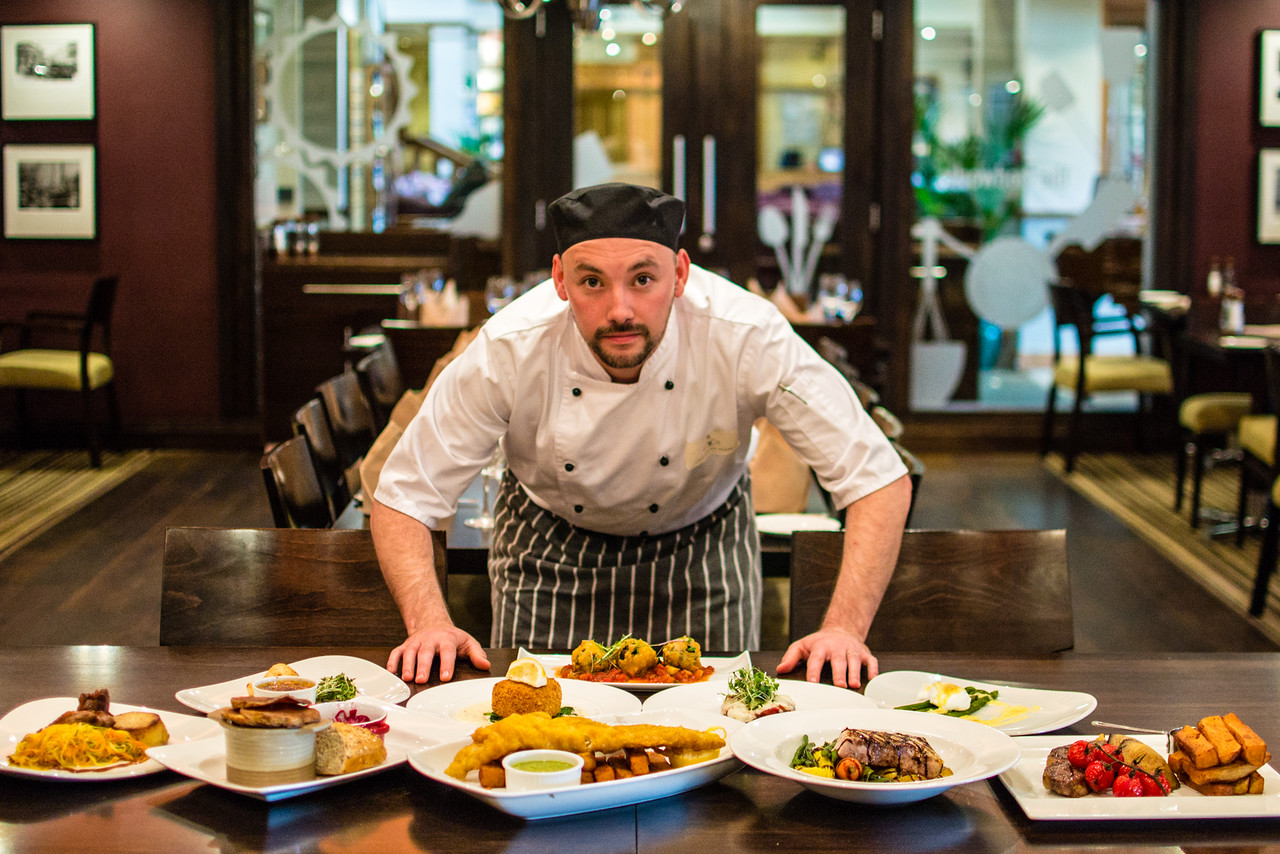 Chef at English Lakes for 12 years.
Favourite Food…
My favourite food is Lamb Fillet, served pink.
Inspiration…
My Dad, also a Chef, was my inspiration. Cooking was the main thing that I enjoyed a school - it was also the only thing I was good at!
I started at Lancaster House as an 18 year old Commis Chef, working up the kitchen ladder to become Sous Chef. In 2007 I left to gain valuable experience as a Head Chef and returned in 2010 to become Head Chef at Lancaster House.
Damien's team described him in terms of the animal he most reminds them of …
A Black Panther - Damien can be graceful and prowl around the kitchen keeping a close eye on his team and is ready to pounce into action as soon as service starts.
Miroslav Likus, Head Chef, The Wild Boar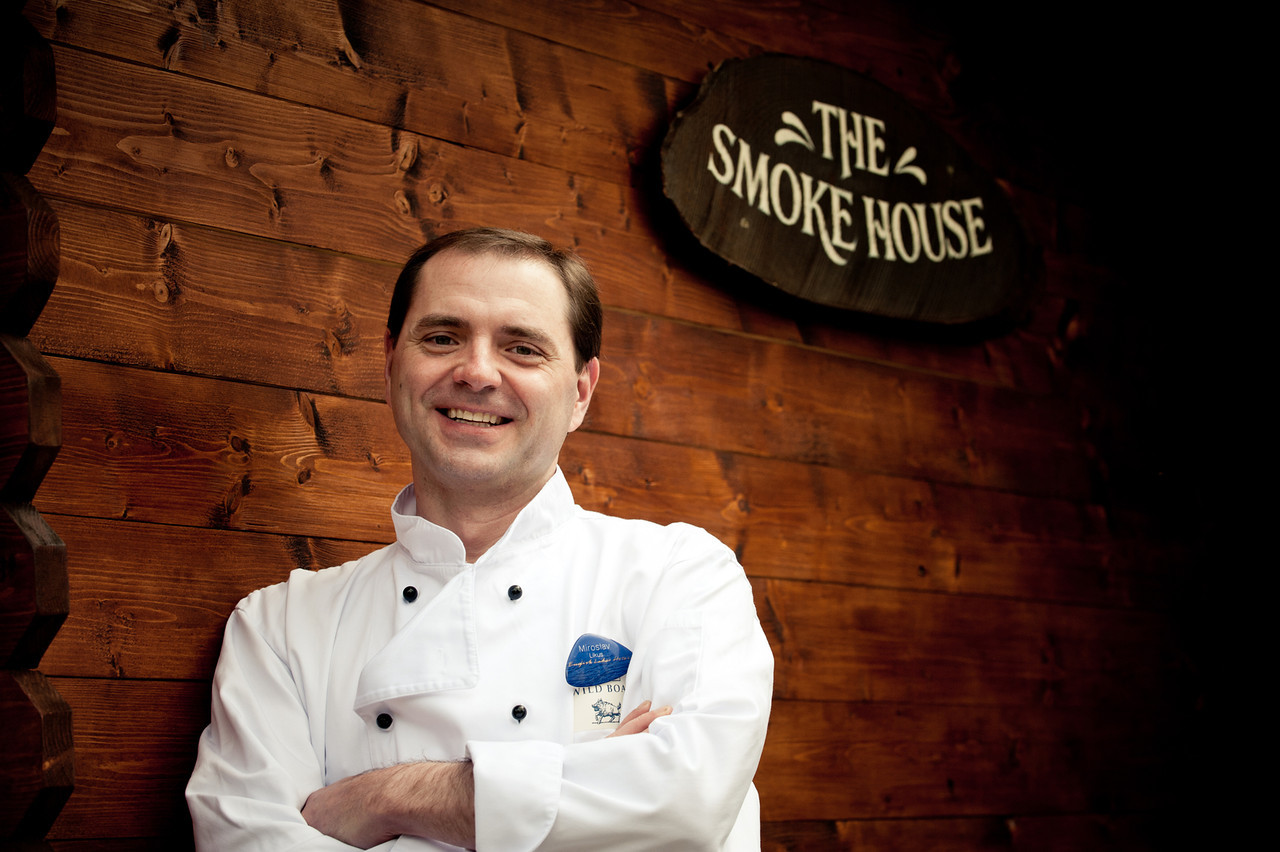 Chef at English Lakes for 8 years.
Favourite food...
Any dish as long as it is prepared by someone else!
Inspiration...
My Grandma. I used to help her in the kitchen a lot.
Miroslav's team described him in terms of the animal he most reminds them of …
A cross between a hard-working Ant and an Elephant. Miroslav works extremely hard like an ant, is always moaning about something and, like an elephant, forgets nothing!
Michael Wilson, Head Chef, The Midland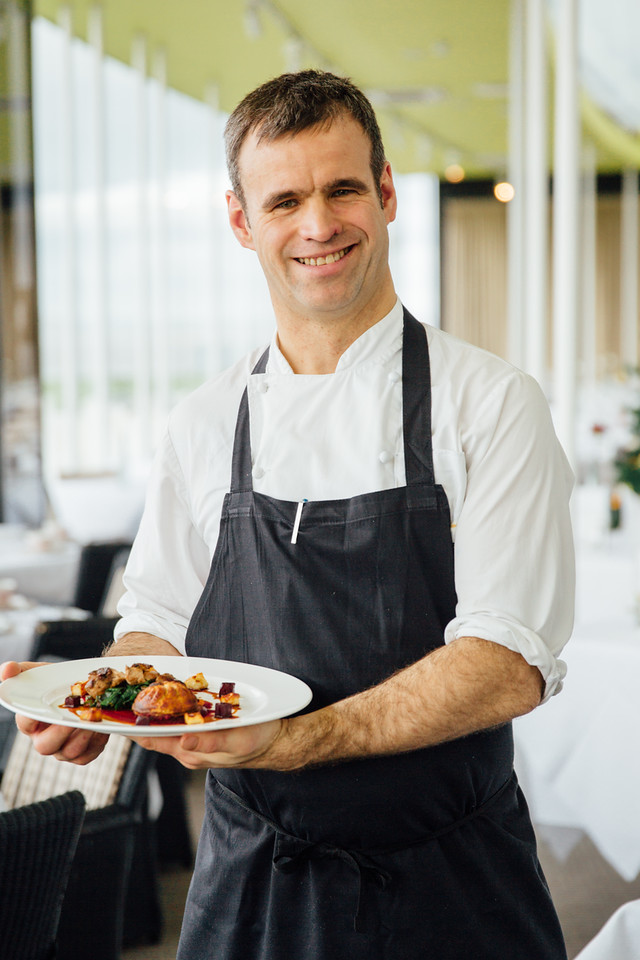 Chef at English Lakes for 5 years.
Favourite Food...
Blade of Beef - you might remember we featured this recipe back in 2015
Inspiration...
Gary Rhodes, known for his love of British cuisine. Michael went on to be Sous Chef and then Head Chef with Gary Rhodes at Water's Reach restaurant in Manchester.
Michael's team described him in terms of the animal he most reminds them of...
A mouse, because he is very quiet within the kitchen and just gets on with the job.
Seasonal Menu Change
As we say a fond farewell to Summer sunshine to welcome in the beauty and richness of crisp Autumnal days, our Chefs get creative and October is all-change on the menu front. Reserve your table at any of our restaurants and let these wonderful Chefs serve you up a treat!