Joining the throng of Great British Bake Off enthusiasts, the ladies in English Lakes Central Reservations Department will be glued to the screen this evening. However, they have their own resident Queen of Cakes, Denise, who regularly surprises and delights them with her delicious and creative creations.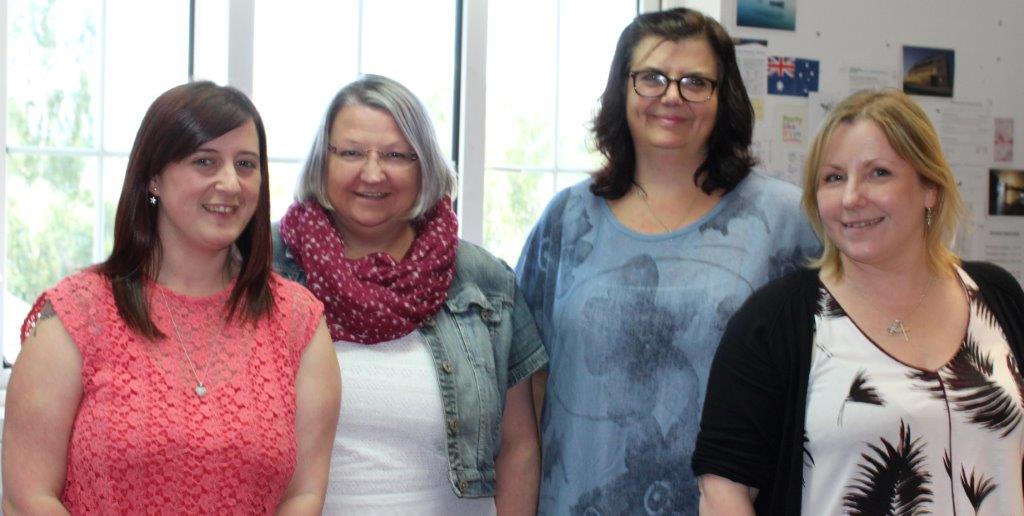 Central Reservations Department (l to r) Ami, Denise, Maria and Simone
Here she tells us how her love of baking began.
I don't need an excuse to bake. Ever since I saw Delia Smith on Saturday Swap Shop, I have loved to bake. Weekends were spent meticulously weighing out ingredients onto my Mum's glass saucers from her 'trendy' 1970s tea set, pretending I was in front of lights and cameras. The BBC never called for me, but my love of baking remained.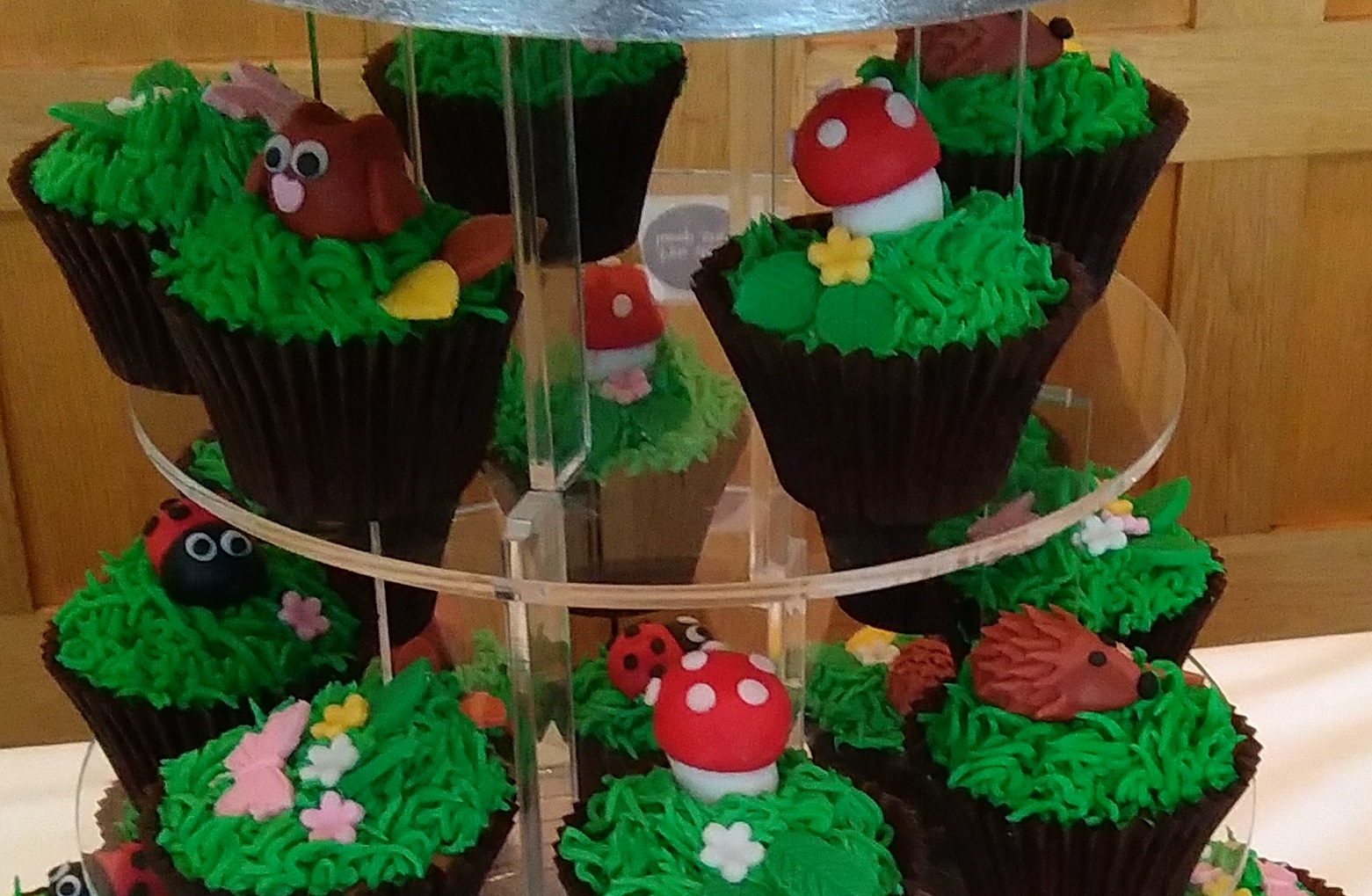 Being married with 4 children, I used to make all the normal rice crispy treats and jam tarts with my children, then my mum bought me a children's novelty cake book and I decided to have a go. The first cake I did was a teddy bears picnic cake for my twins' first birthday. After their party a friend asked me to do her daughter's birthday cake and then at her party another friend asked to do a cake and so it has snowballed by word of mouth.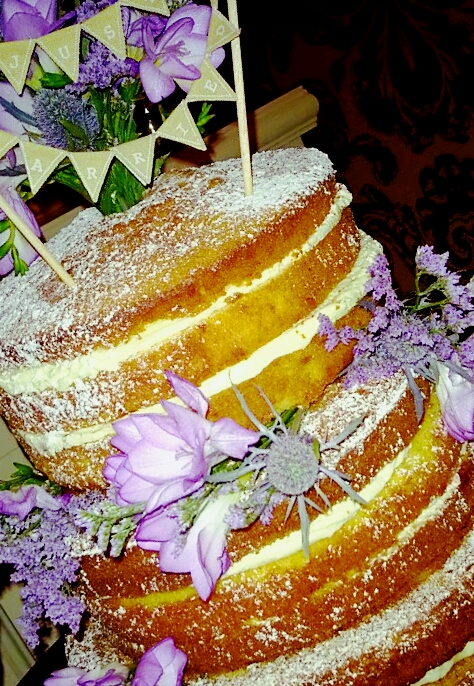 Wedding cake baked for a colleague
My housewife / mum days came to an end when the children all started school so I had to get a proper grown up job. I started in Central Reservations for English Lakes Hotels in August 2009 and decided when I knew it was someone's birthday I would make some cup cakes for the office to share. I have been doing this now for 7 years and I love the reaction the cakes get, especially when I theme them to the birthday boy/girls favourite things, pastimes or hobbies.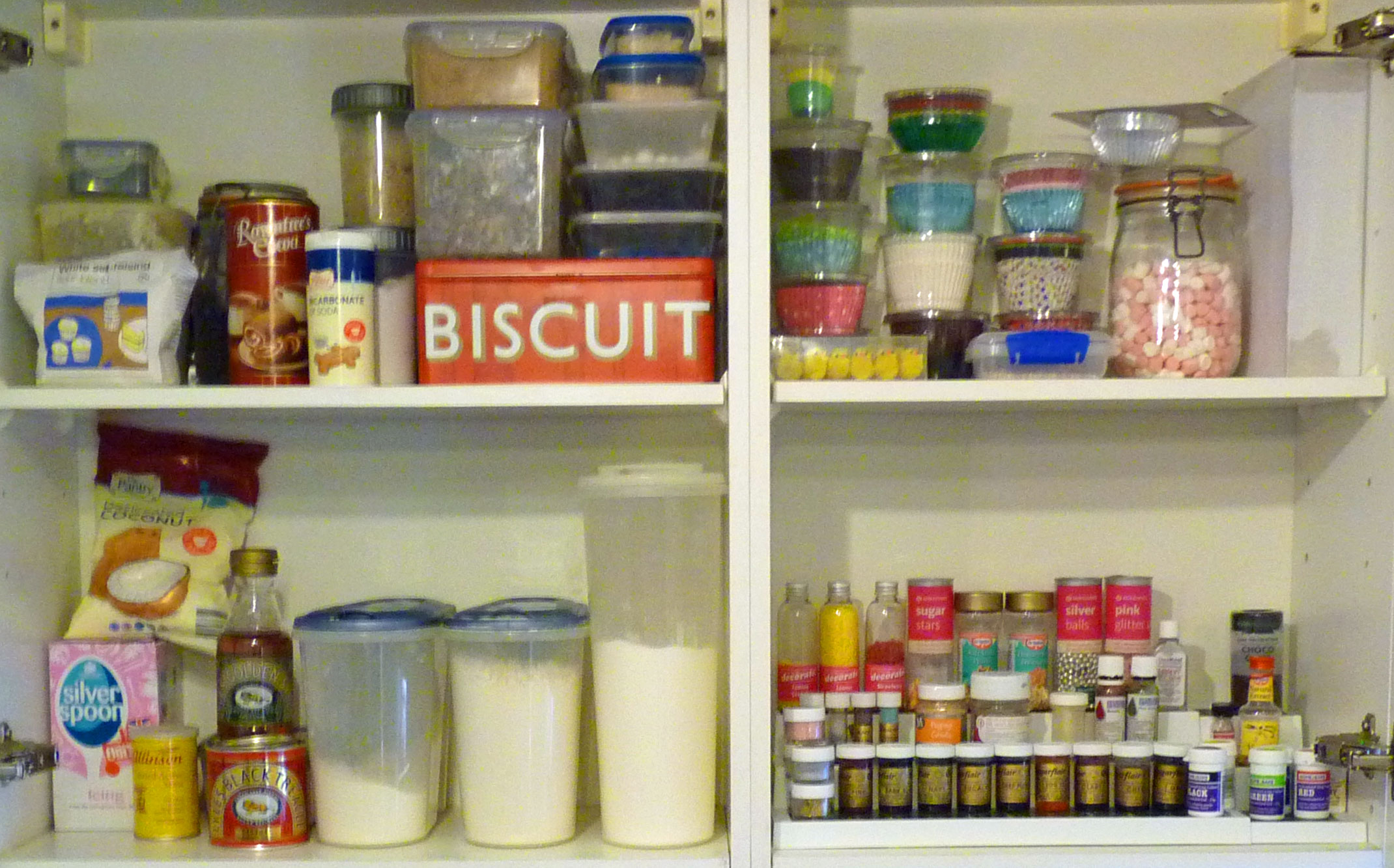 Sugar paste, Sprinkles and Glitter – Spoilt for choice in a bakers pantry
Over the years I have collected all sorts of baking and decorating tools. I have bookcases heaving with books which I read like novels and cupboards full of equipment and ingredients so I can bake whenever I feel like it, which is most days! If I didn't bake I'd only be sat in front of the TV…… watching cookery and baking programmes.