During the first weekend in June, there will be a completely different vibe in Morecambe as A Splendid Day Out festival rolls into town. We will be transported back to the future with the influx of Steampunk aficionados, bringing with them a rich and magnificent wardrobe, a host of events and a unique sense of adventure.
The Midland has joined forces with the organisers and will be providing space for the performers, afternoon teas and a gin bar. Rob Bracewell, one of the festival organisers, took time out to explain a bit more about Steampunk and what we can expect for the weekend.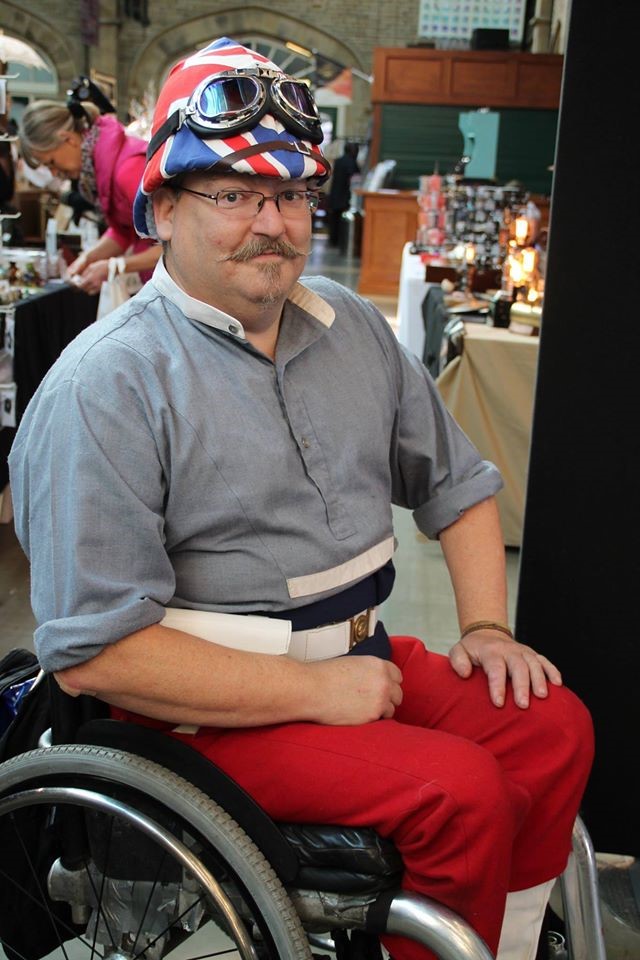 Rob Bracewell, A Splended Day Out organiser
A Splendid Day Out, was born of an idea to bring something totally different, but entirely accessible to everyone. Morecambe is a town invented by the Victorians, and so it seemed only natural that Steampunk was planted. It has taken root big-time and is now anticipated by everyone in the town as a major event. It is part of a wider move to create home-grown festivals all year round.
The Midland has sponsored a marquee on the field adjacent to the hotel, to act as a performance space, tea room, gin bar also with craft ale and alcohol free cocktails and fashion show. Mark Needham, General Manager of The Midland has been a key ally and we hope to collaborate to expand the festival in the future.
A Splendid Day Out team comprises three people, Ian & Rose Roberts and myself. We all bring something different to the table, and share a friendship that is almost 30 years old. Ian is the live music man, with a wealth of knowledge about music and bands, Rose is a bank manager by day and organisational diva by night, threading the festival's various strands together, I'm an ex-local government officer who does all the mundane pieces such as risk assessments, public speaking, promotional writing and all things literary. All of us share a deep love of Steampunk and have the organisational experience to bring it to a new and eager audience.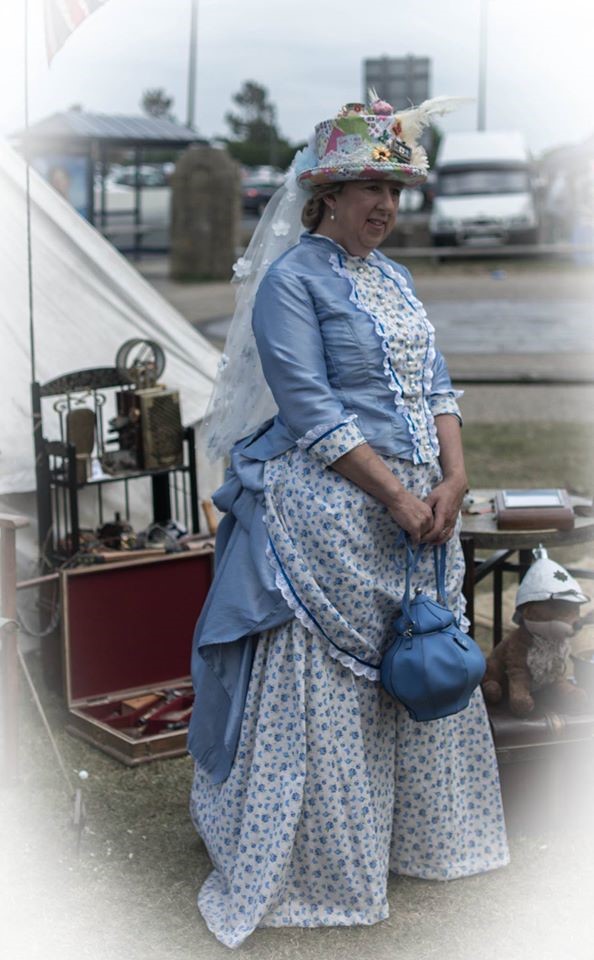 Rose told us,
My Favorite attire is The Victorian Lady look with a large bustle, I never thought I would say this but I love having a big bottom, the bigger the better. When I am wearing this style I walk completely differently, much slower and more refined, you just can't help it.
Steampunk is an aesthetic, a community and a lifestyle. It is based upon a fantastical idea of what people in a Victorian period expected of or foresaw in their future. Weaving together literary ideas coined by people such as Jules Verne, H. G. Wells, Michael Moorcock and more. It was named 'Steampunk' by K. W. Jeter, a science fiction author who was looking for a name for the genre he was working on, of science fiction novels set in the Victorian age. It is not just multi-faceted, it is a broad ranging artistic and creative events and lifestyle. It is truly "yesterday's tomorrow, today". As such it is constantly changing and morphing dependent upon where in the world or a person's interest it lies.
Trends in Steampunk change as in all lifestyles, and indeed one of the biggest challenges has been to cope with its entry into mainstream fashion, entertainment and thought. Whilst initially a bit of a challenge, Steampunks have now started to utilise such things to their own advantage, broadening their personal palette to incorporate newer looks and equipment. Each year it changes, widens, develops and festivals such as this bring that to the fore.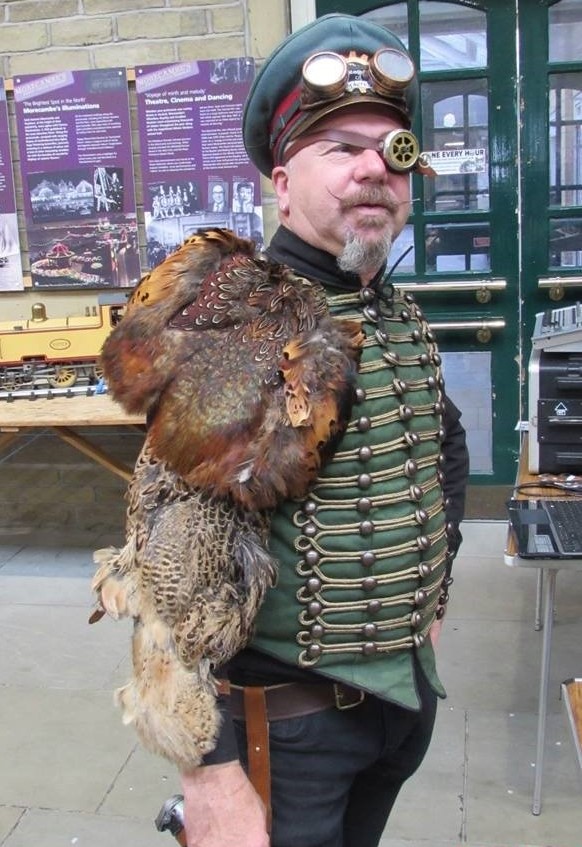 Each outfit and set of clothes develops, is polished, and changes – we all like new togs! Ian explains his favourite attire…
It's got to be my Green sleeveless Hussars jacket and full length Pheasant arm piece. As a big Sharpe fan, I was pleased when I managed to acquire this Jacket. I am usually festooned with loads of weapons as well.
Tickets Still Available
Tickets are available for the Friday night event with Radio 2 presenter, Mark Radcliffe's band, Galleon Blast and live music on Saturday night at The Winter Gardens.
The Rotunda at The Midland is hosting Victor and The Bully, a hugely popular duo, on Saturday afternoon. This is a free event.